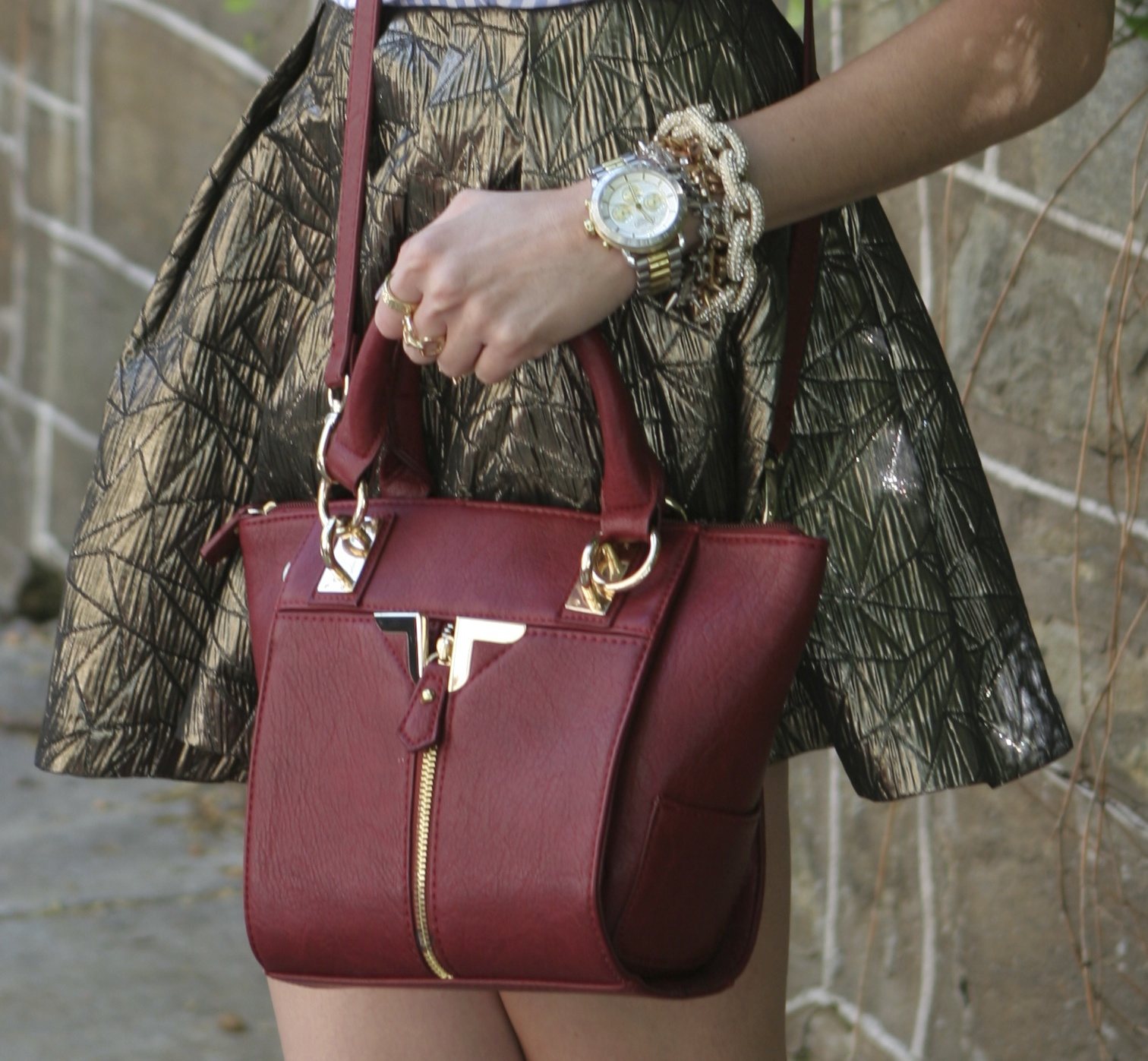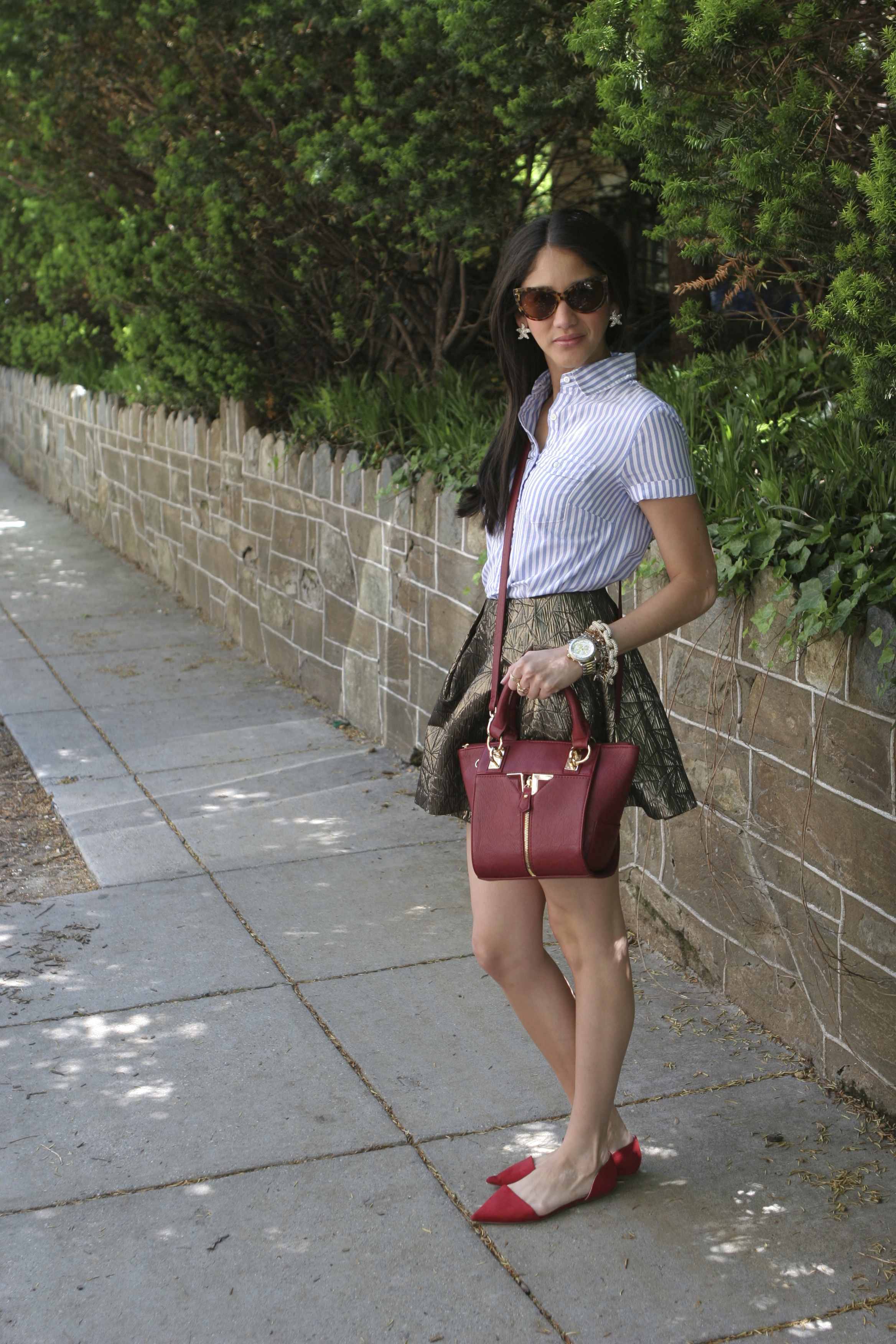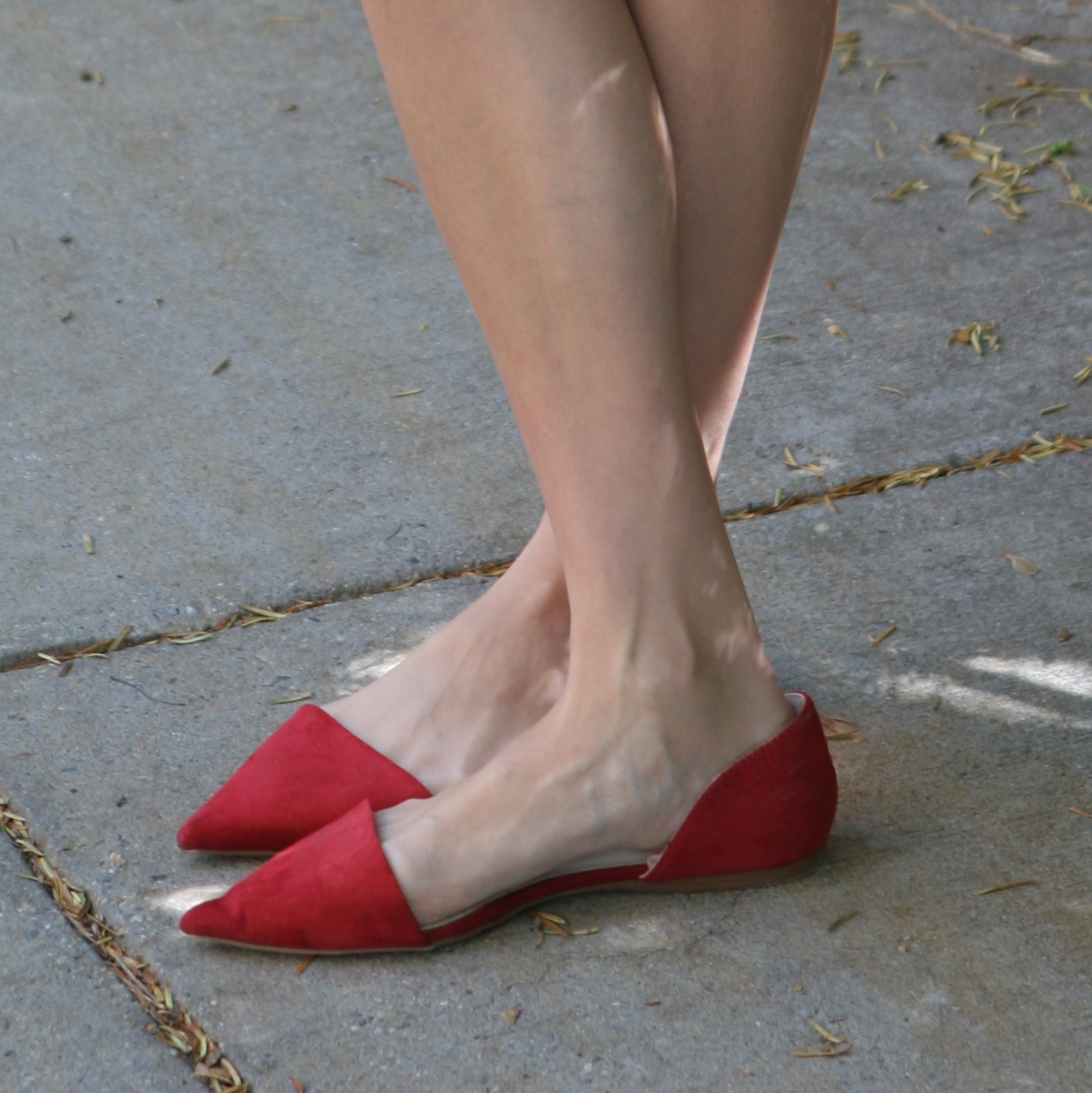 Hot summer days call for comfortable and easy breezy clothes. One of my staple summer outfits are skater skirts and stripe shirts.. when I can get a red, white and blue in the mix, it's event better. J.Crew Factory printed short-sleeve oxford popover, Asos skater skirt, Zara flats, Danielle Nicole Alexa mini crossbody, BCBG Generation leopard cat-eye sunglasses, Fornash starfish earrings, Forever21 rings, BaubleBar bracelet, Stella & Dot bracelets, Coach watch.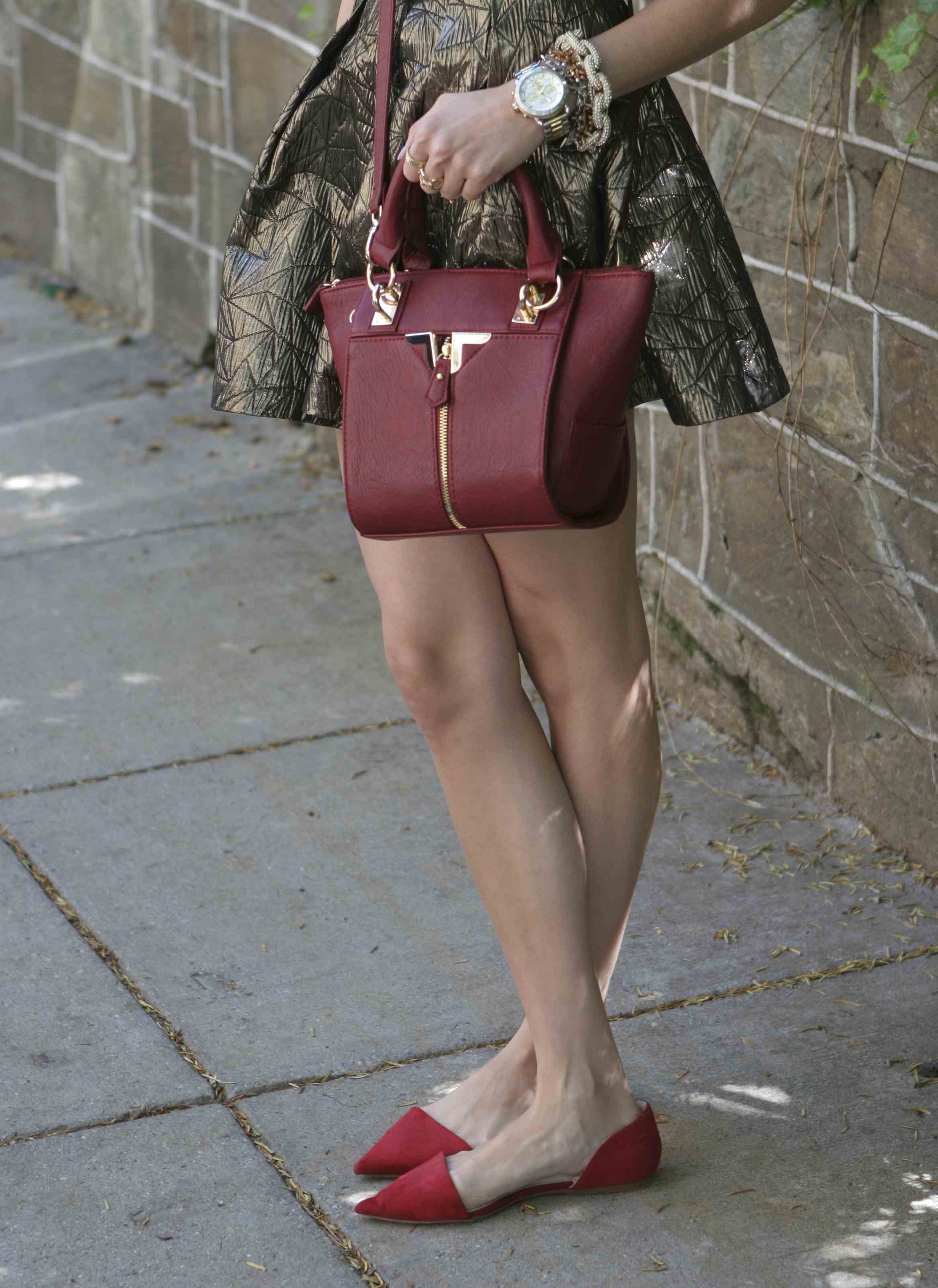 Heiße Sommertage fordern bequem und einfach luftigen Kleidung. Eine meiner Grundnahrungs Sommer-Outfits sind Skater Röcke und Streifenhemden .. wenn ich einen roten, weißen und blauen Farben in der Mischung, es ist Ereignis besser. J.Crew Factory Hemd, Asos Rock, Zara Schuhe, Danielle Nicole Alexa mini Tasche, BCBG Generation Sonnenbrille, Fornash Seesterne Ohrringe, Forever21 Ringe, BaubleBar Armband, Stella & Dot Armband, Coach Uhr.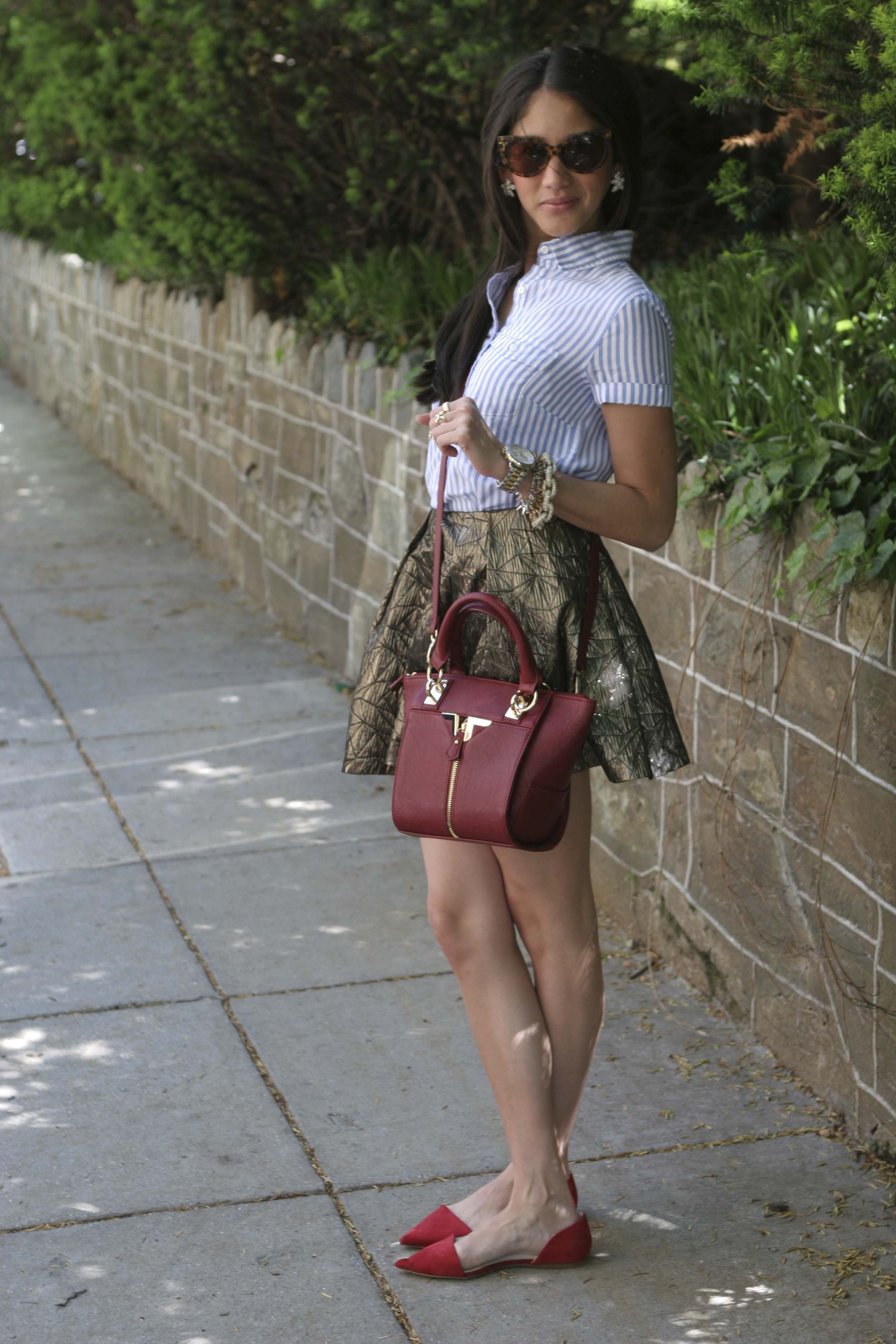 Días de verano calurosos exigen ropa cómoda y ligera. Uno de mis conjuntos de verano son faldas patinadoras y camisas de rayas… si puede añadir colores rojos, blancos y azules, aún mejor. Camisa de rayas de mangas corta J.Crew Factory, falda Asos, zapatos Zara, cartera Danielle Nicole Alexa mini, gafas de leopard puntiagudas BCBG Generation, aretes de estrella de mar Fornash, aretes Forever21, pulsera BauleBar, pulseras Stella & Dot, reloj Coach.