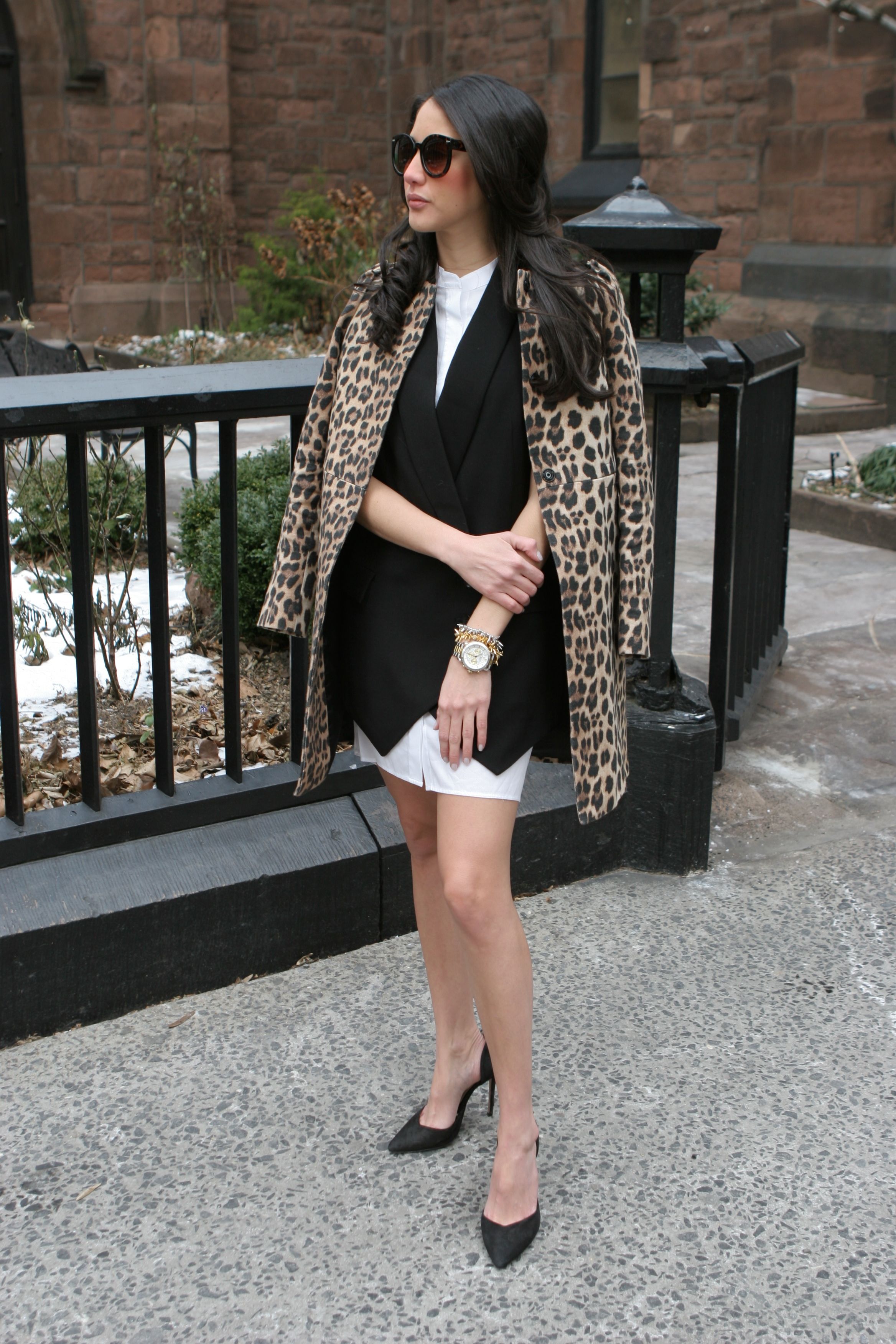 With cold temperatures, I can't help but to think layers, layers, layers. I love wearing this Zara leopard coat (similar Revolve Clothing leopard coat) during fall and winter, it's such a good print and you don't need much more to make an outfit. This BCBG Justyne vest dress (similar here) was a great gift. I was first so bummed that when I first ordered it from Bloomingdales there was a mishap and I never got it but luckily me I got it over Christmas at the BCBG store in Ne York City. It's versatile and easy to wear. Whether at the office, out for brunch.. with booties, heels or knee-high boots, you name it, I really like it,. This time, I paired up the coat and vest dress with Zara heels, Karen Walker super dupper sunglasses, Coach watch, Stella & Dot renegade cluster bracelets.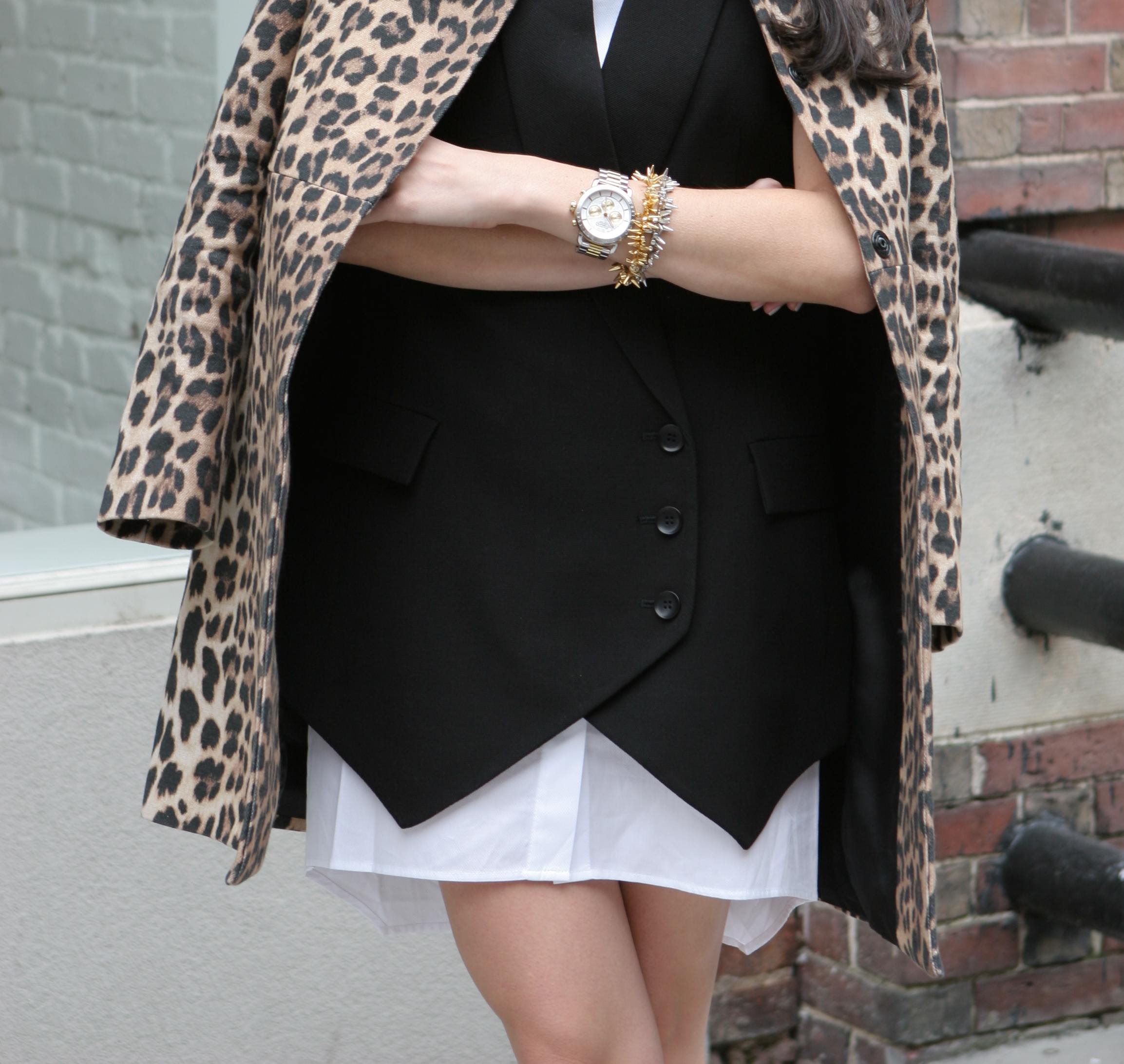 Bei kalten Temperaturen, kann ich nicht anders, als zu Schichten, Schichten zu denken. Ich liebe dieser Zara Leopardenmantel (ähnlich Revolve Clothing Leopardenmantel) im Herbst und Winter zu tragen. Es ist so eine gute Druck- und Sie brauchen nicht viel, um ein Outfit zu machen. Diese BCBG Justyne bekleiden Kleid (ähnliche Kleid-Veste hier) war ein schönes Geschenk. Ich war zuerst so deprimiert, wenn ich zum ersten Mal bestellt sie von Bloomingdales gab es einen Unfall und ich habe es nie, aber zum Glück habe ich es mir über Weihnachten an der BCBG Store in Ne York City. Es ist vielseitig und leicht zu tragen. Egal, ob im Büro, für Brunch .. mit Booties, Heels oder kniehohen Stiefeln, Sie nennen es, ich mag es,. Dieses Mal gepaart ich den Mantel und Weste Kleid mit Zara Heels, Karen Walker Super Dupper Sonnenbrillen, Coach Uhr, Stella & Dot renegade cluster Armbänder.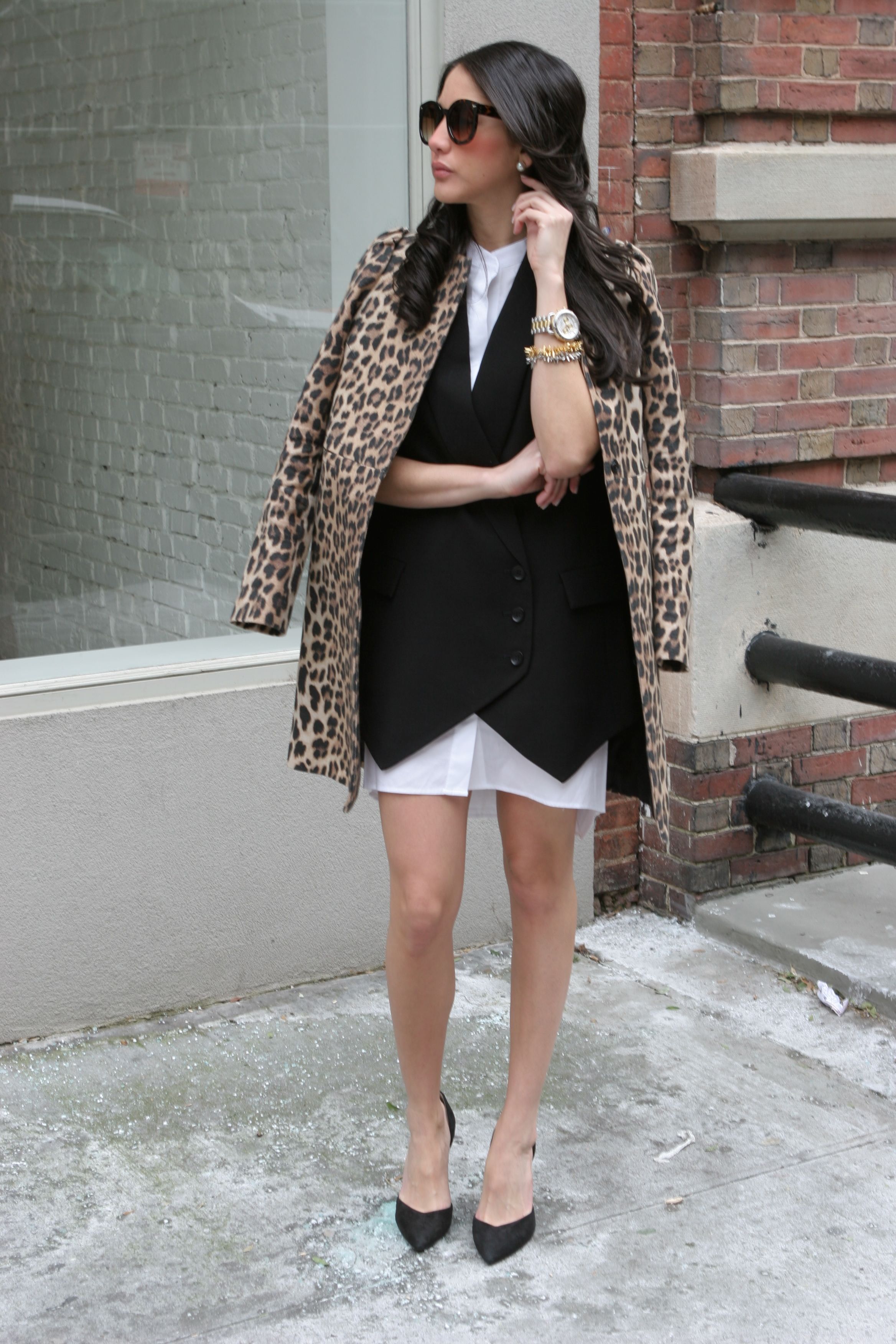 encanta usar este abrigo de leopardo de Zara (similar abrigo de leopardo de Revolve Clothing aquí) durante el otoño y el invierno, es un saco con un estampado cool, y no necesitan mucho más para completar tu look. Este vestido y chaleco conjunto BCBG Justyne (similar aquí) fue un gran regalo. Al principio tuve una mala experiencia cuando lo pedí por medio Bloomingdales que por alguna razón nunca me llegó, pero por suerte me lo pude comprar por Navidad en la tienda BCBG en Nueva York. Es versátil y fácil de llevar. Ya sea en la oficina, salir para el brunch .. con botines, tacones o botas altas hasta la rodilla, ustedes deciden, me gusta mucho. Esta vez combiné el vestido de chaqueta y chaleco con tacones de Zara, gafas súper Dupper de Karen Walker, reloj Entrenador, pulseras Stella & Dot renegade cluster.