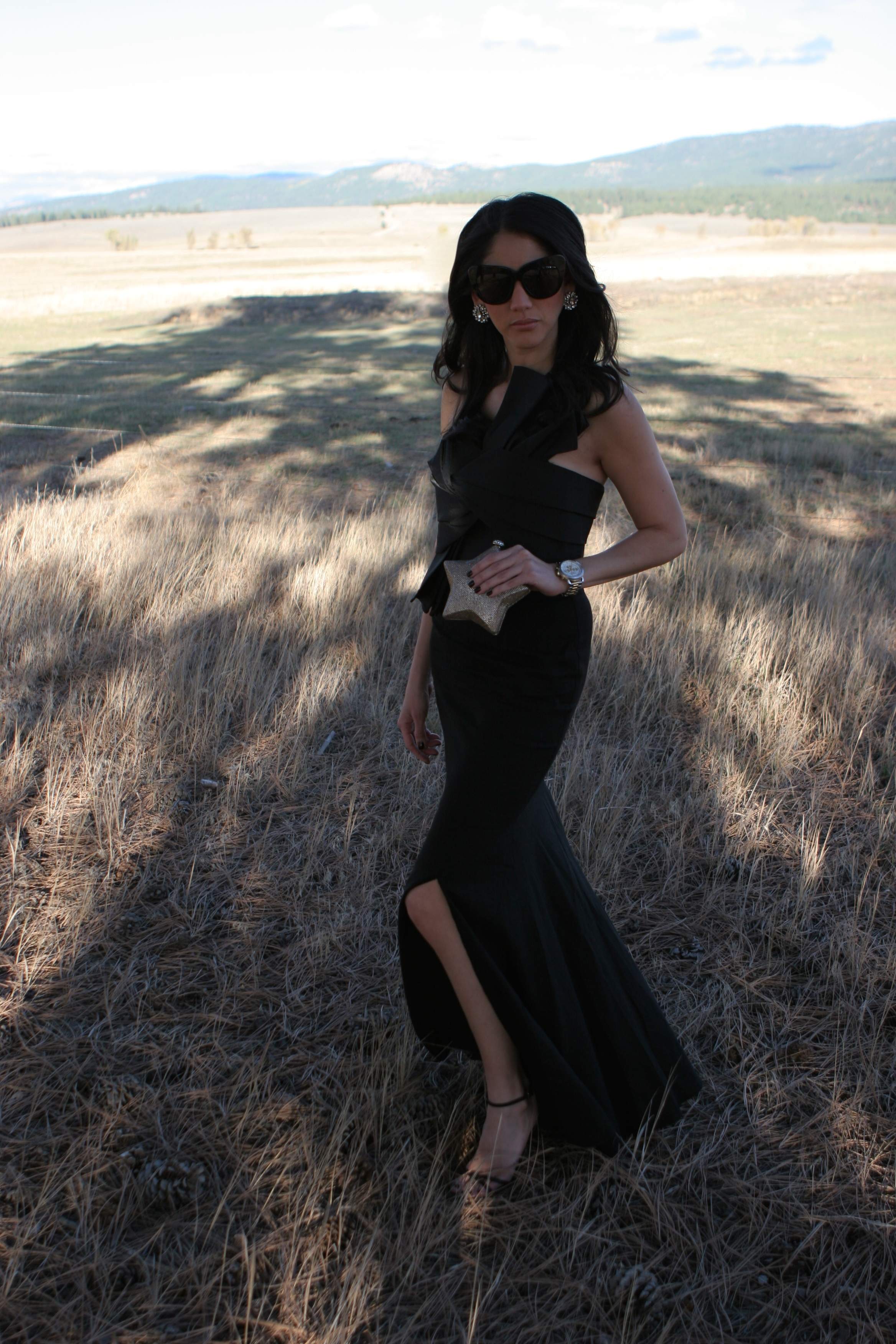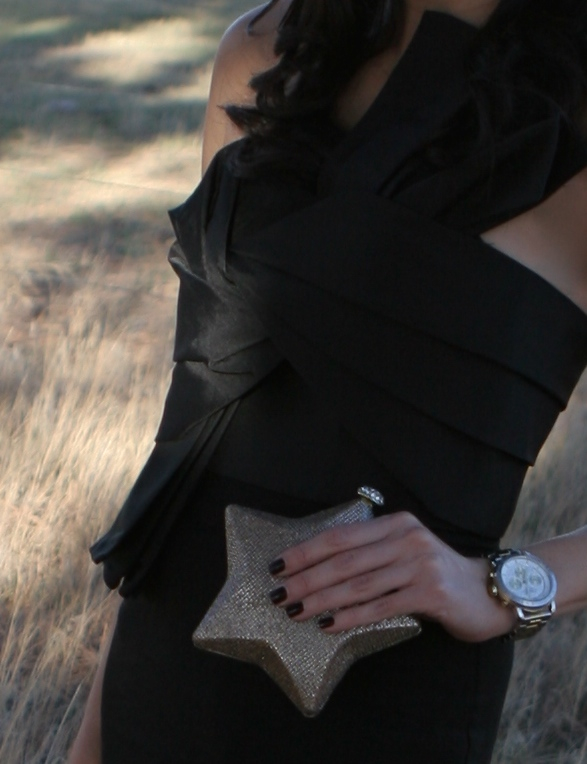 I don't know about you but I've had tons of weddings this year and that's not counting the international ones I was not able to go to. Going to many formal affairs can be overwhelming but if you play around with clothes, you may be able to use what you already have in your closet to make a beautiful formal, black tie preferred attire, black tie encouraged attire.. you get the picture. Sometimes all you need to add to your outfit is one single piece and surprisingly you'll realize you have everything else to make an outfit starring you in your face.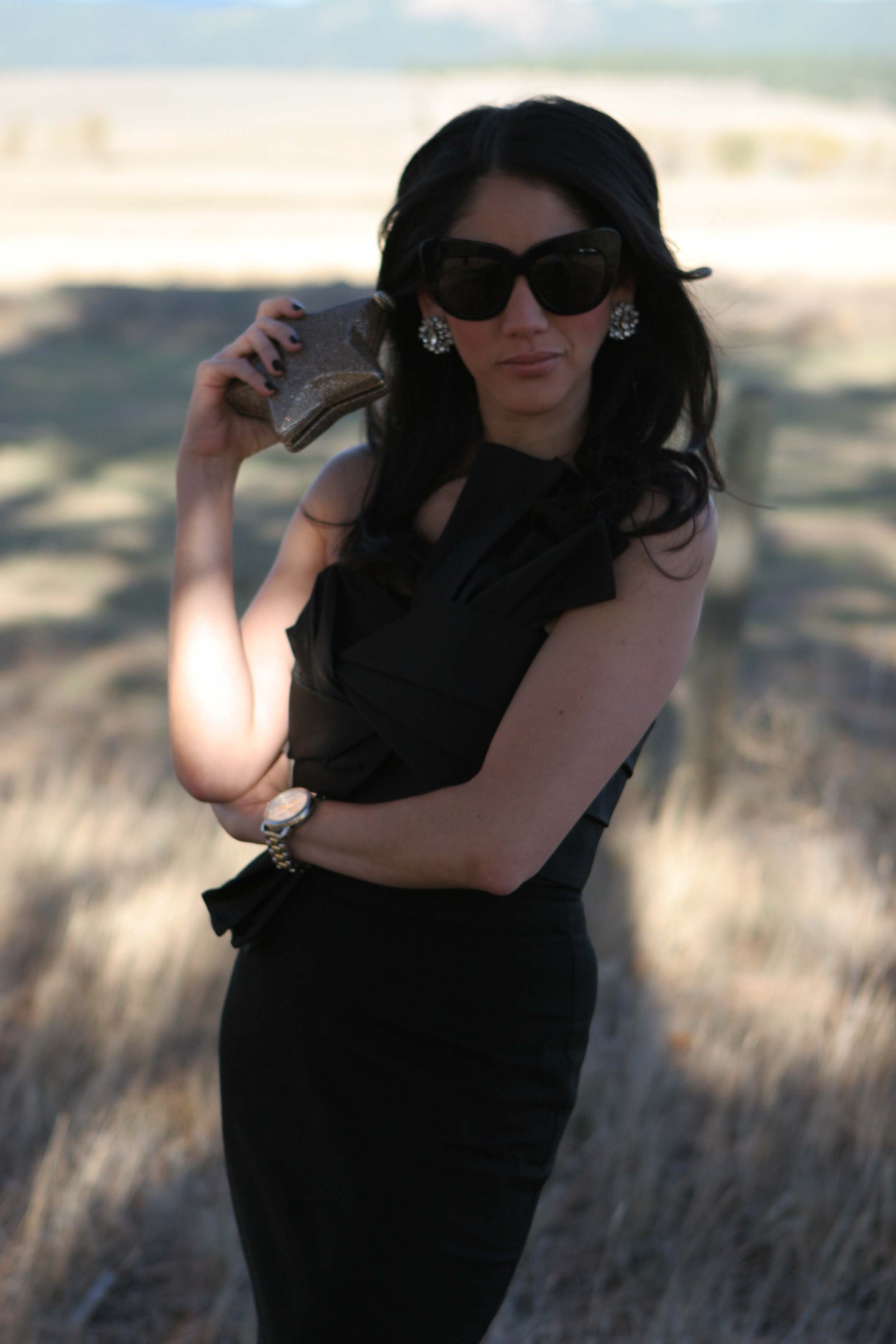 I wore this two-piece outfit, yes two pieces, for a wedding I had in Montana, which was black tie preferred and then again for a black tie encouraged wedding outside New York City. I have to say that this look was a total hit, everyone loved the "dress" but if you look closely I have on a cropped top and a high-waist maxi skirt. Both top and skirt are very elegant and even though they're not the same fabric, you can barely notice the difference. I bought this top at some point this summer because I fell in love of the big bow detail, it's very elegant, feminine and unique. When it comes to weddings, you don't have to break the bank to buy a new dress for every new occasion, but try to get creative and you'll be surprised how you can create outfits with clothes you already have in your closet.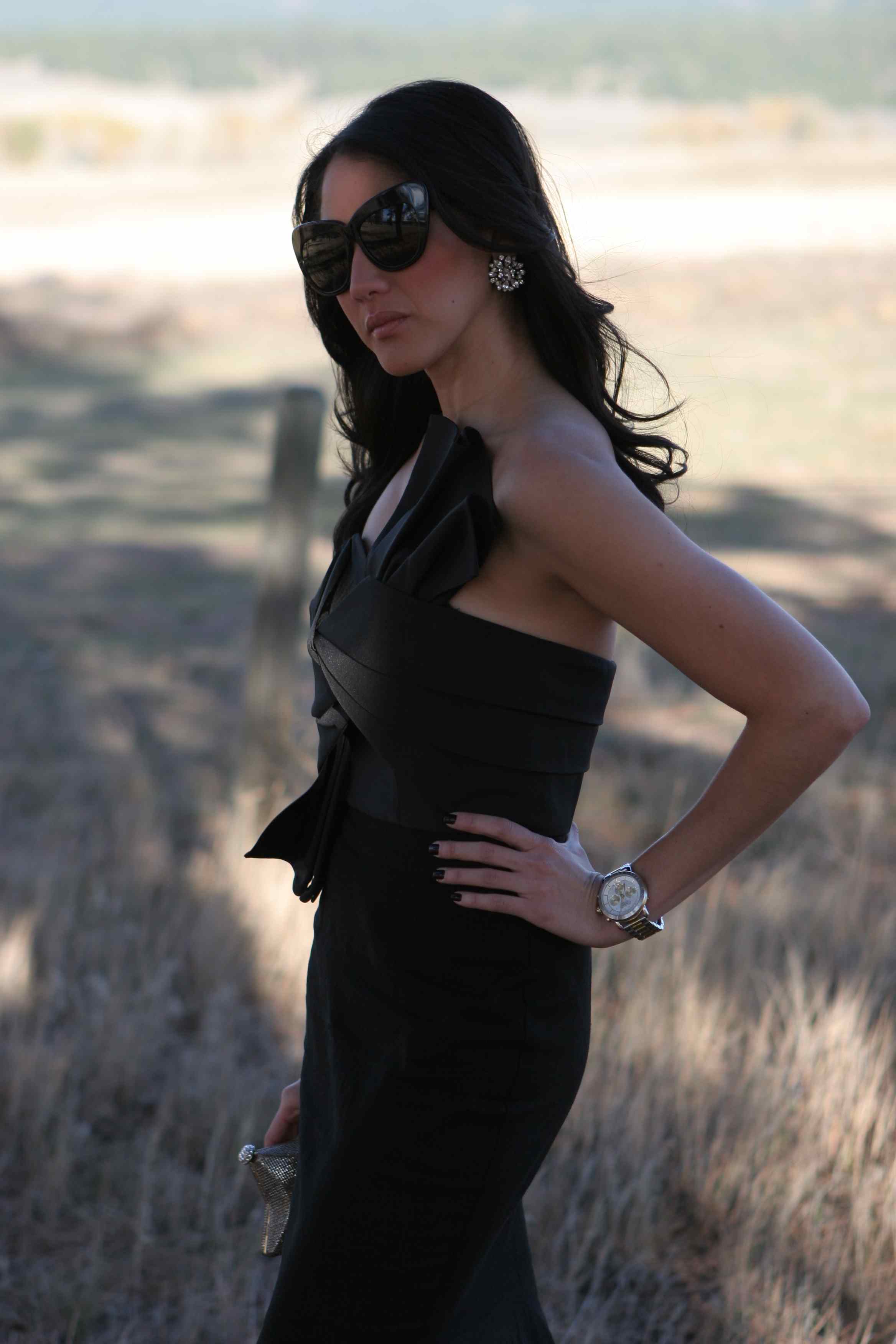 I have another high-waist knee-high black skirt also from Asos (last seen here) that I will also match it with this top for another wedding outfit I have early next year. One thing that I've heard a lot when going to black tie encouraged weddings, black tie preferred weddings, etc. is that sometimes it is hard to decide what's appropriate. Usually this means long elegant outfits for girls and a tuxedo or nice suit (dark color) for men. Some girls wear tights with short or over-the-knee dresses, which also makes the outfit elegant and dress code appropriate.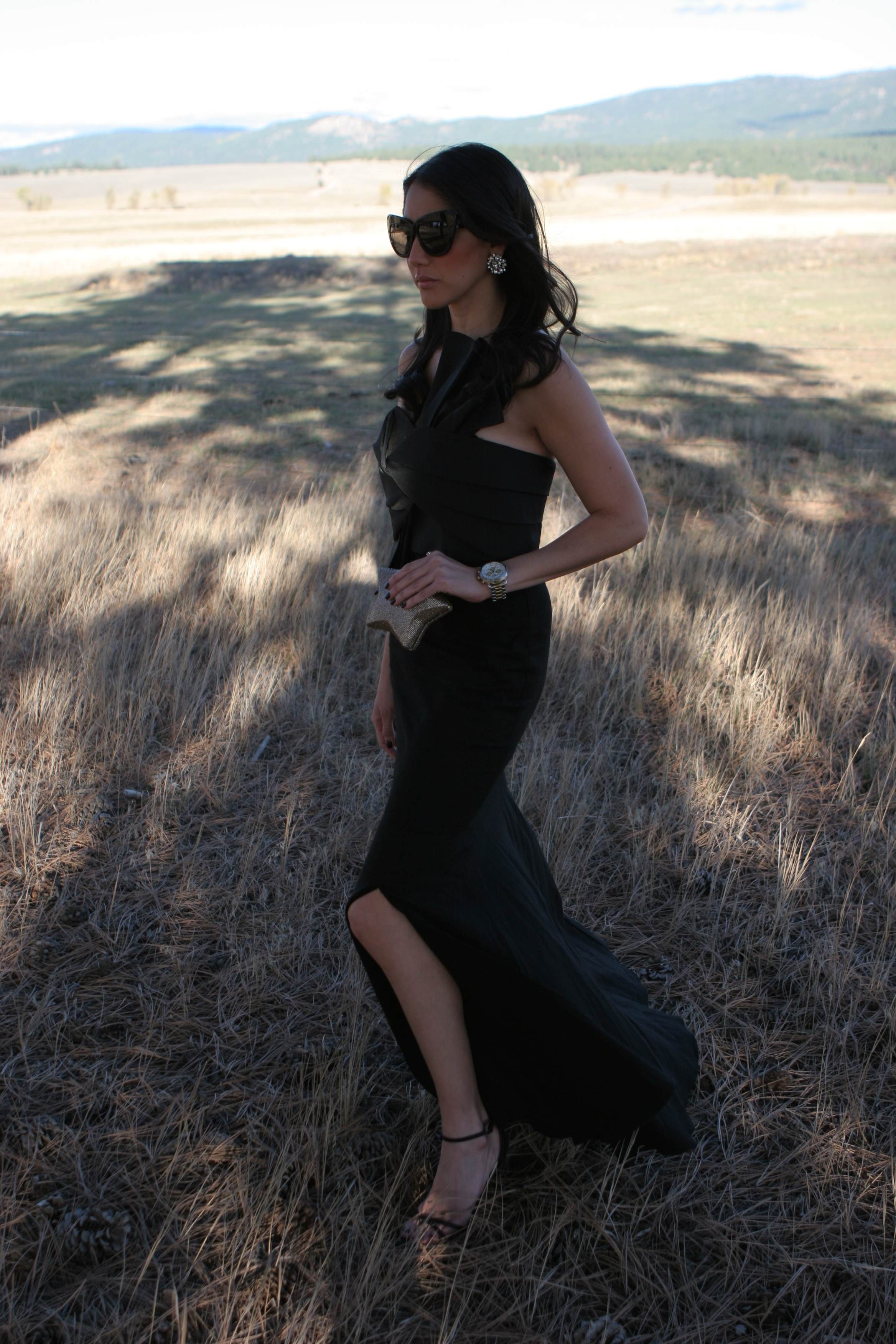 Cameo found out bustier, Asos maxi skirt (last seen here), Charles David shoes (similar here), J.Crew crystal earrings (similar from BaubleBar), vintage star clutch snagged at T.J. Maxx, Coach watch, House of Harlow 1960 Chelsea sunglasses.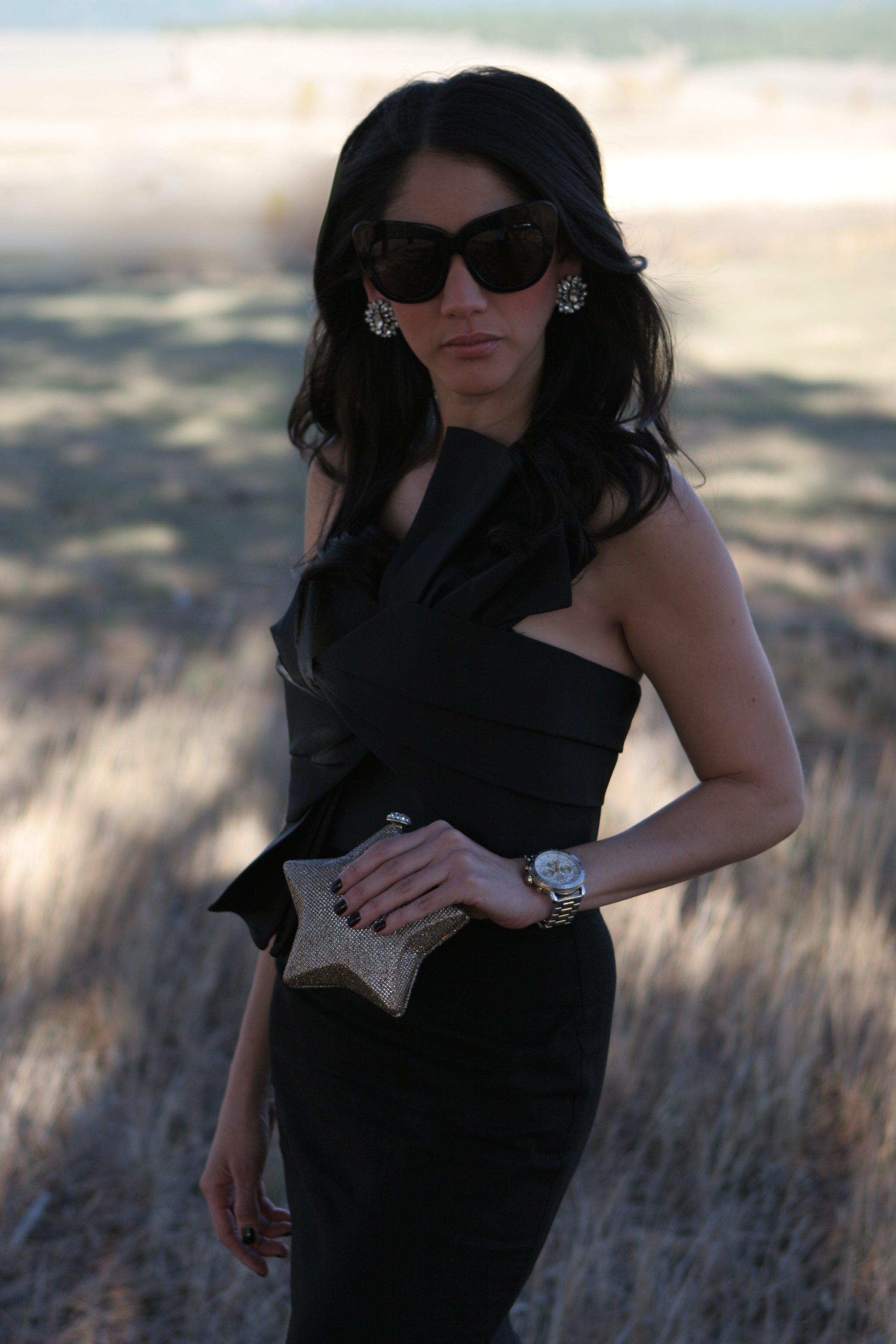 Cameo Hemd, Asos maxi Rock, Charles David Schuhe, J.Crew Ohrringe, T.J. Maxx Tasche, Coach Uhr, House of Harlow 1960 Chelsea Sonnenbrille.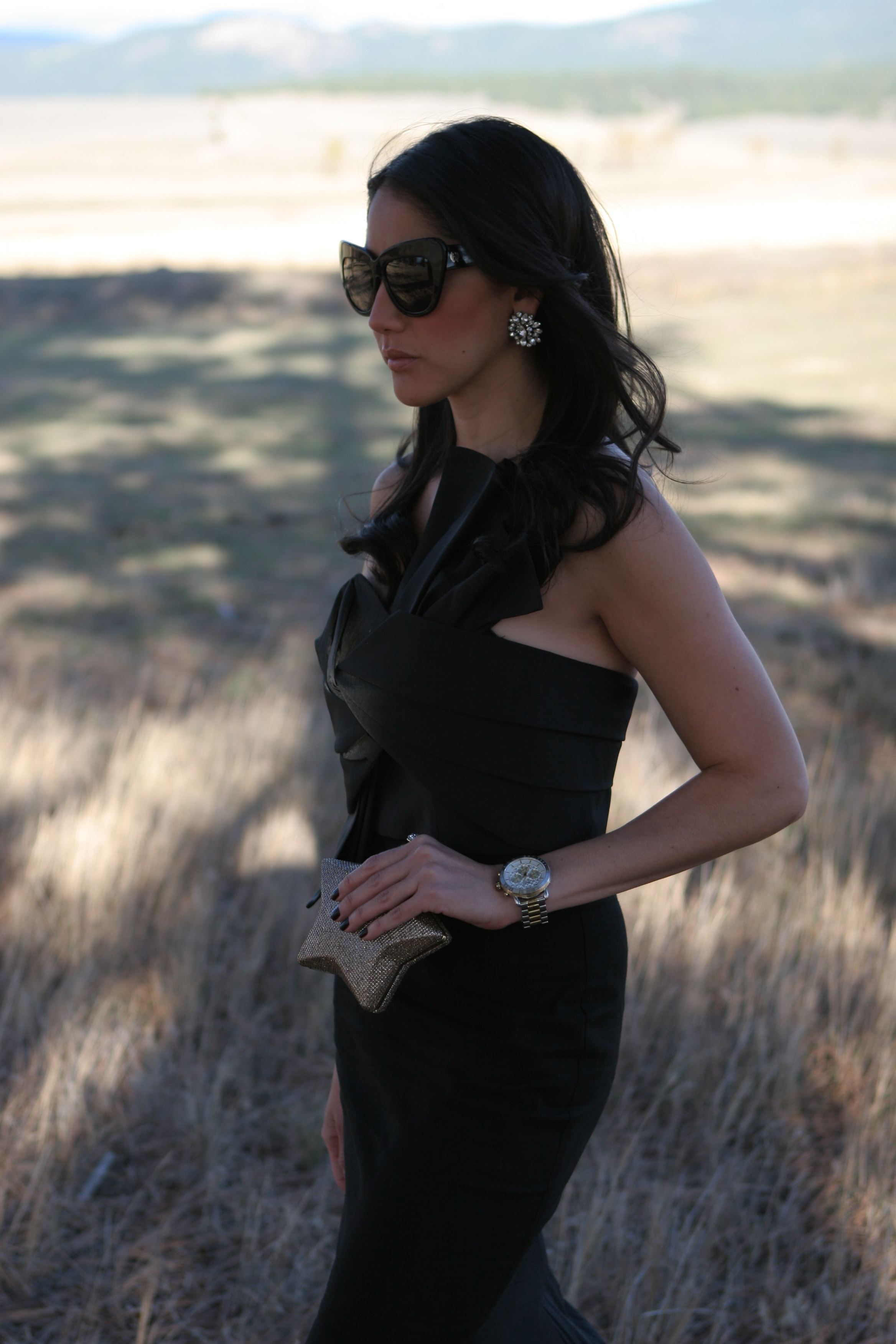 Top Cameo, falda Asos maxi, sandalias Charles David, aretes J.Crew, encontré esta cartera de estrella para matrimonios en T.J. Maxx, reloj Coach, gafas House of Harlow 1960 Chelsea.