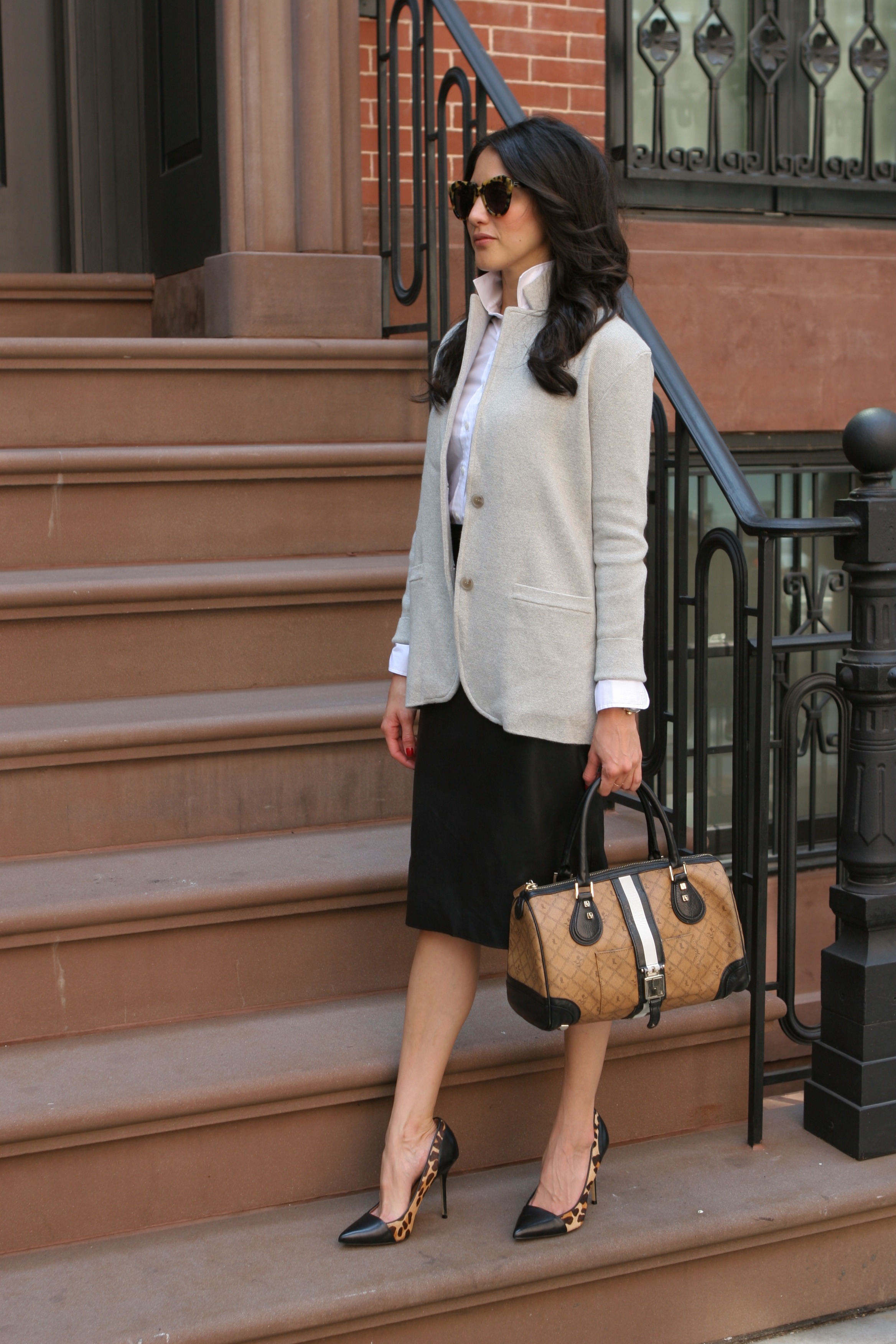 BLAZER: J.CREW MERINO WOOL SWEATER BLAZER (GREAT NEWS, THIS BEAUTY IS BACK IN STOCK, YOU CAN PRE-ORDER IT!) | TOP: J.CREW FACTORY CLASSIC BUTTON-DOWN SHIRT | SKIRT: ZARA FAUX LEATHER SKIRT (SIMILAR HERE) | SHOES: ASOS LEOPARD PUMPS (SIMILAR HERE) | BAG: LAMB | SHOES:STEVE MADDEN CARRSON ANKLE STRAP SANDALS (THESE CHUNKY AND SIMPLE HEELS ARE SO COMFORTABLE AND I CANNOT WEAR THEM ENOUGH, YOU HAVE TO TRY THEM) | SUNGLASSES: KAREN WALKER NUMBER ONE SUNGLASSES | WATCH: COACH STAINLESS STEEL WATCH | BRACELET: STELLA & DOT RENEGADE CLUSTER BRACELET.
When it comes to dressing for the office, I like to keep a classic look with a modern twist. I like big, cozy sweaters but I like them to be form fitting. This J.Crew merino wool sweater blazer was the perfect combination of it. It's a little oversized but just the right amount to leave space for an overall fitted silhouette. The leopard two-tone heels were just an added bonus. I don't wear them when I have client meetings of course because they wouldn't be appropriate but I do bring them out to the office every so often to spice things ups a bit. It all depends on which industry you are of course. If you work in fashion, then everything is up for grabs.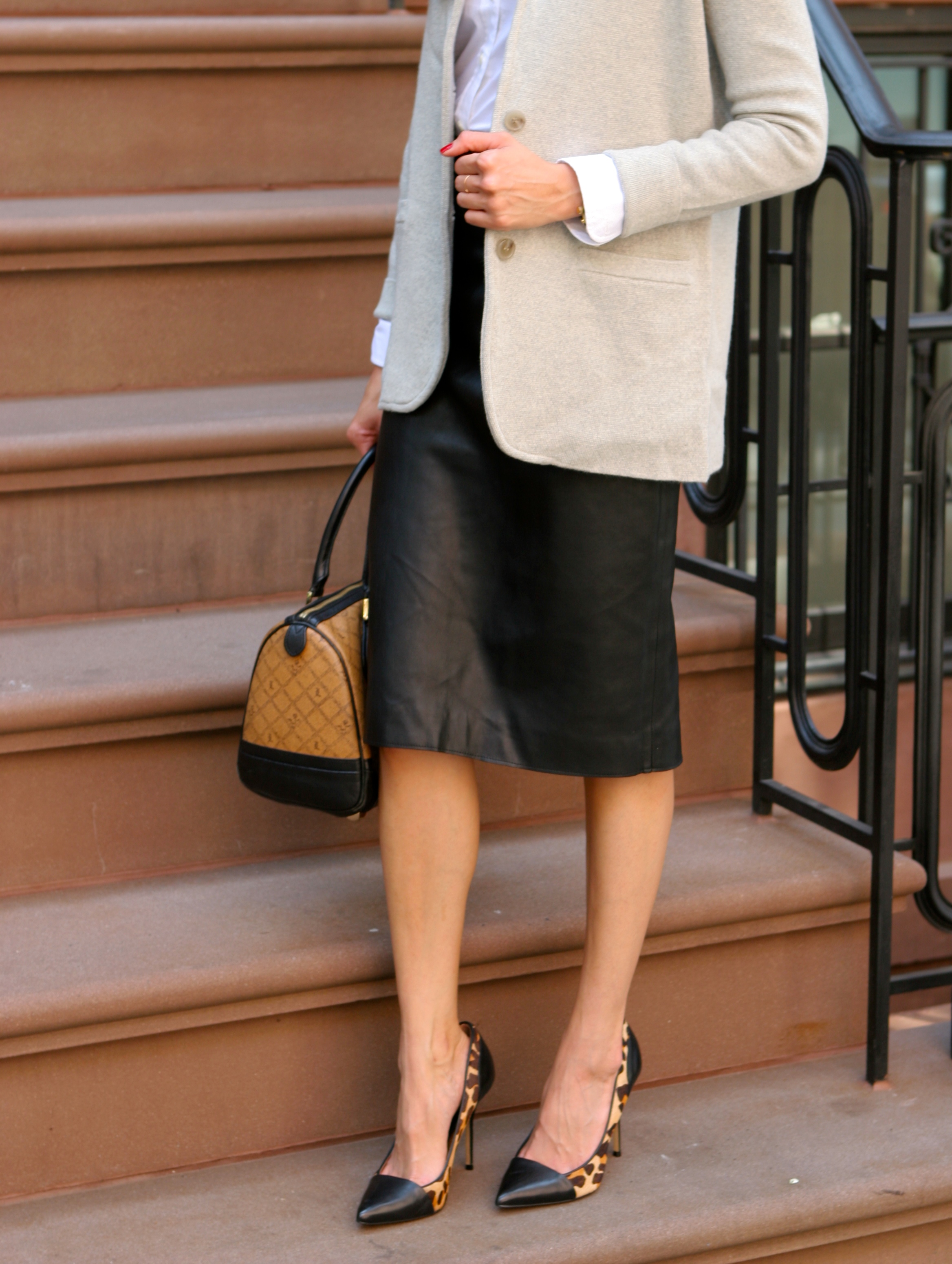 Cuando se trata de vestirse para la oficina, me gusta mantener un look clásico con un toque moderno. Me gustan los suéteres grandes y acogedores pero me gusta que sean de forma ajustada. Este suéter de lana merino blazer por ejemplo de J.Crew fue la combinación perfecta. Es un poco grande, pero tiene la cantidad justa para dejar espacio para una silueta ajustada en general. Los zapatos estampados de leopardo de dos tonos fueron un plus. No los uso cuando tengo reuniones con clientes, por supuesto, ya que no sería adecuado pero los llevo a la oficina de vez en cuando para condimentar las cosas un poco más. Todo depende de lo que la industria en la que estás por supuesto. Si trabajas en la industria de moda, entonces todo se vale.
SHOP THE POST