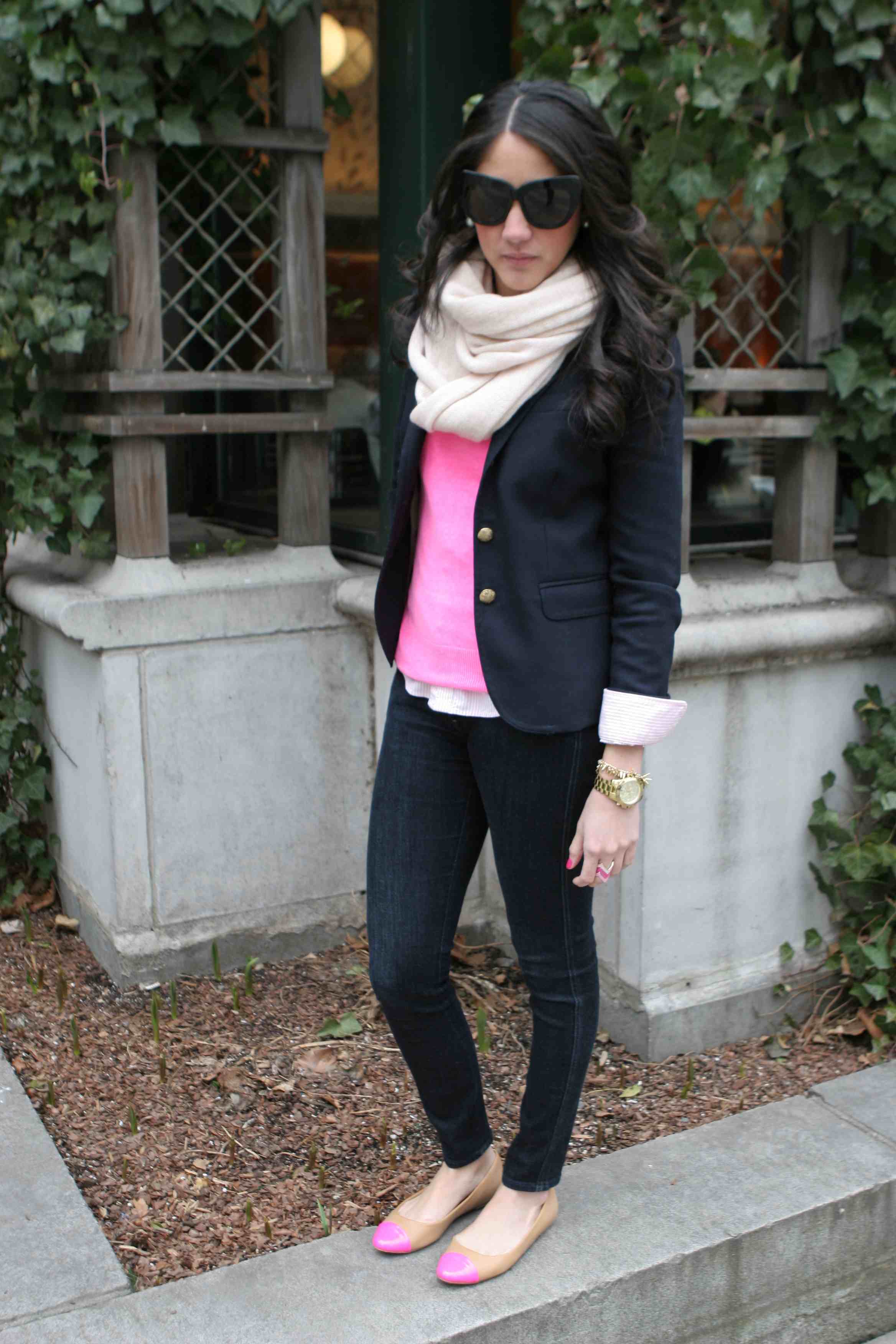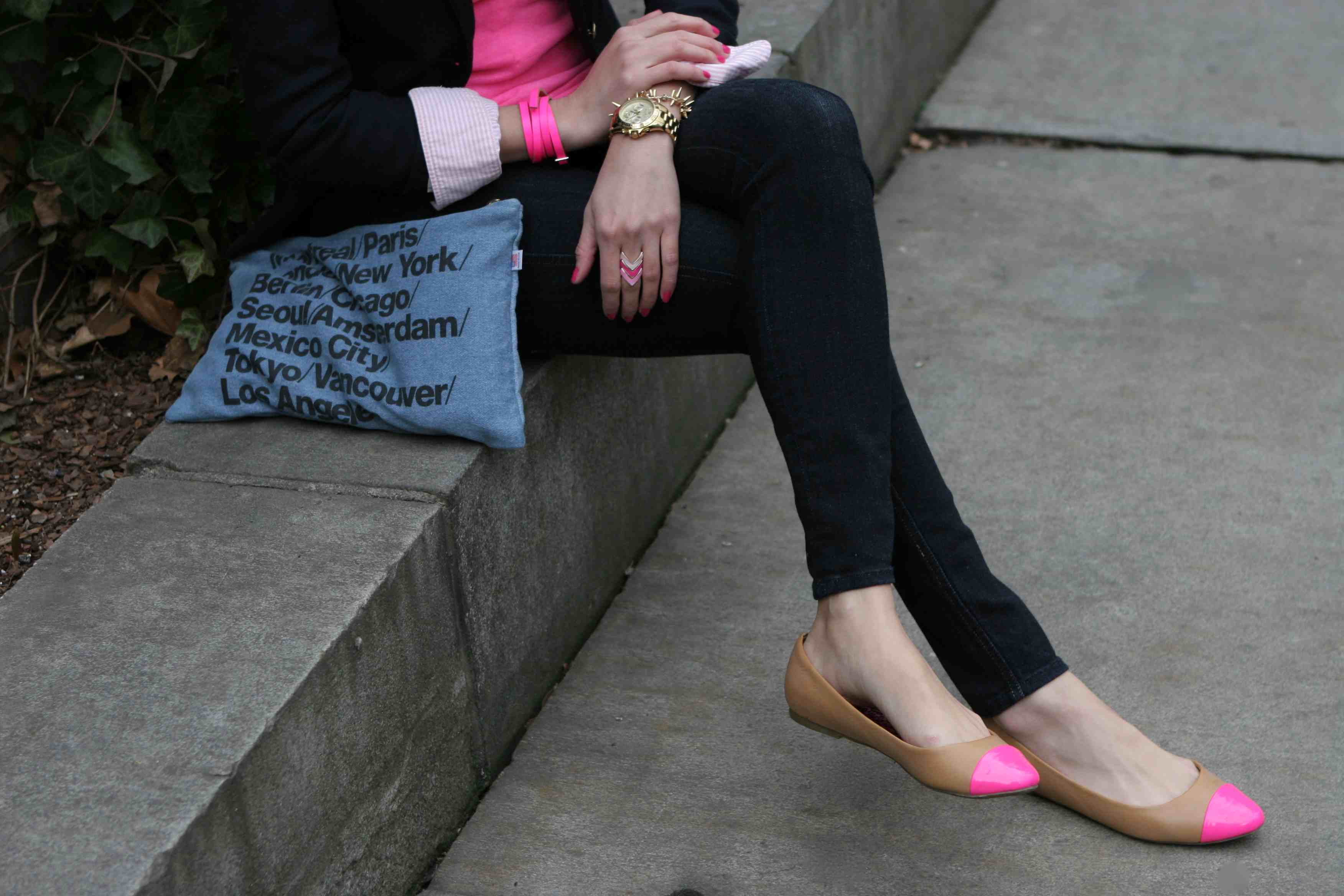 I have to confess I have a blazer crush. I just can't seem to stop wearing them. Blazer with patches, plaid, with prints, you name them. Navy blazers have always been a favorite of mine. You can wear them with anything, from dresses, shorts to camo pants and they're ideal for a casual weekend stroll.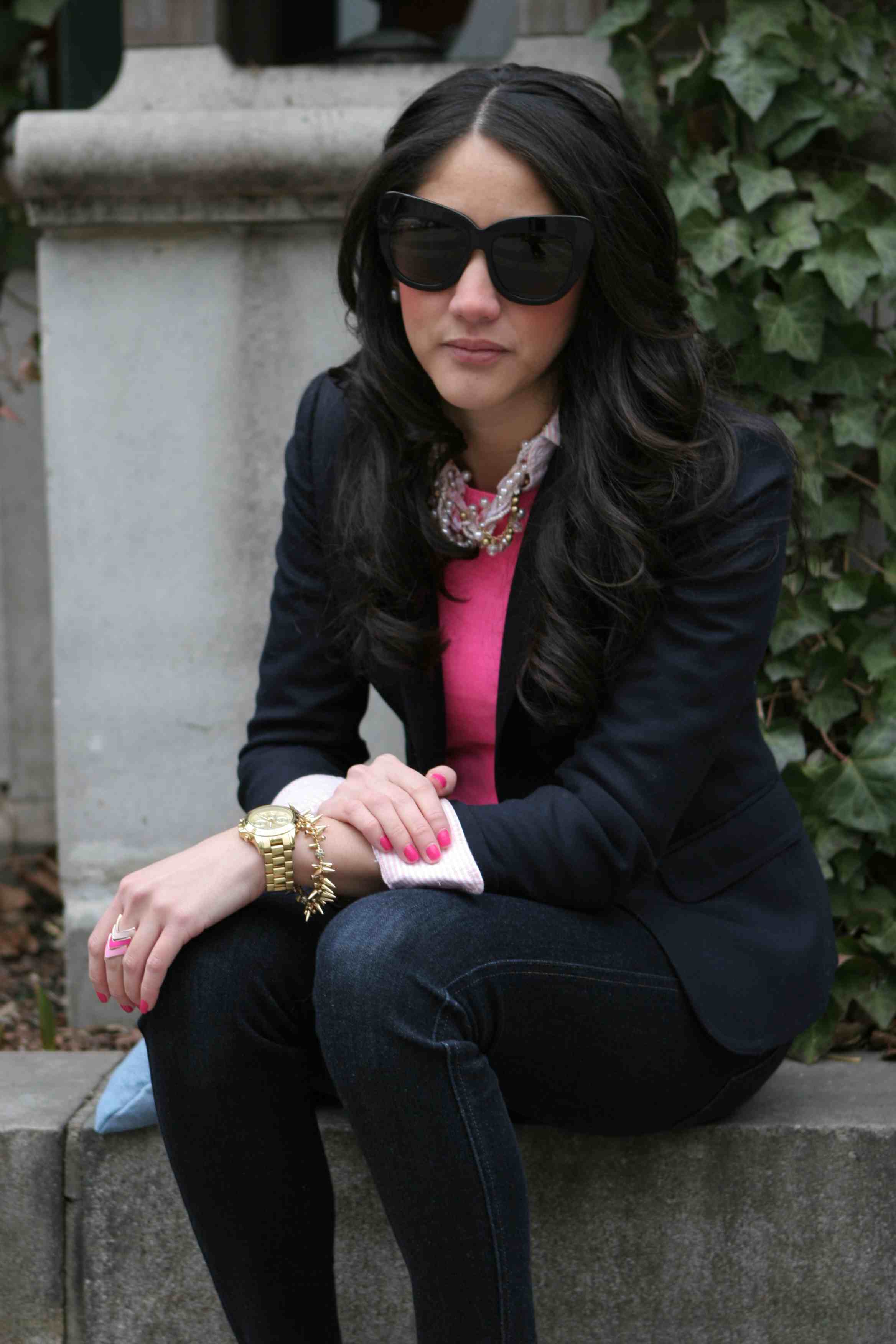 This weekend, Will and I took a stroll in Bryant Park and got to see some of his friends play hockey at the City Pond. I wore a hot pink shirt and sweater in an attempt to get my mind set into spring. Where are you spring and why are you taking so long to come?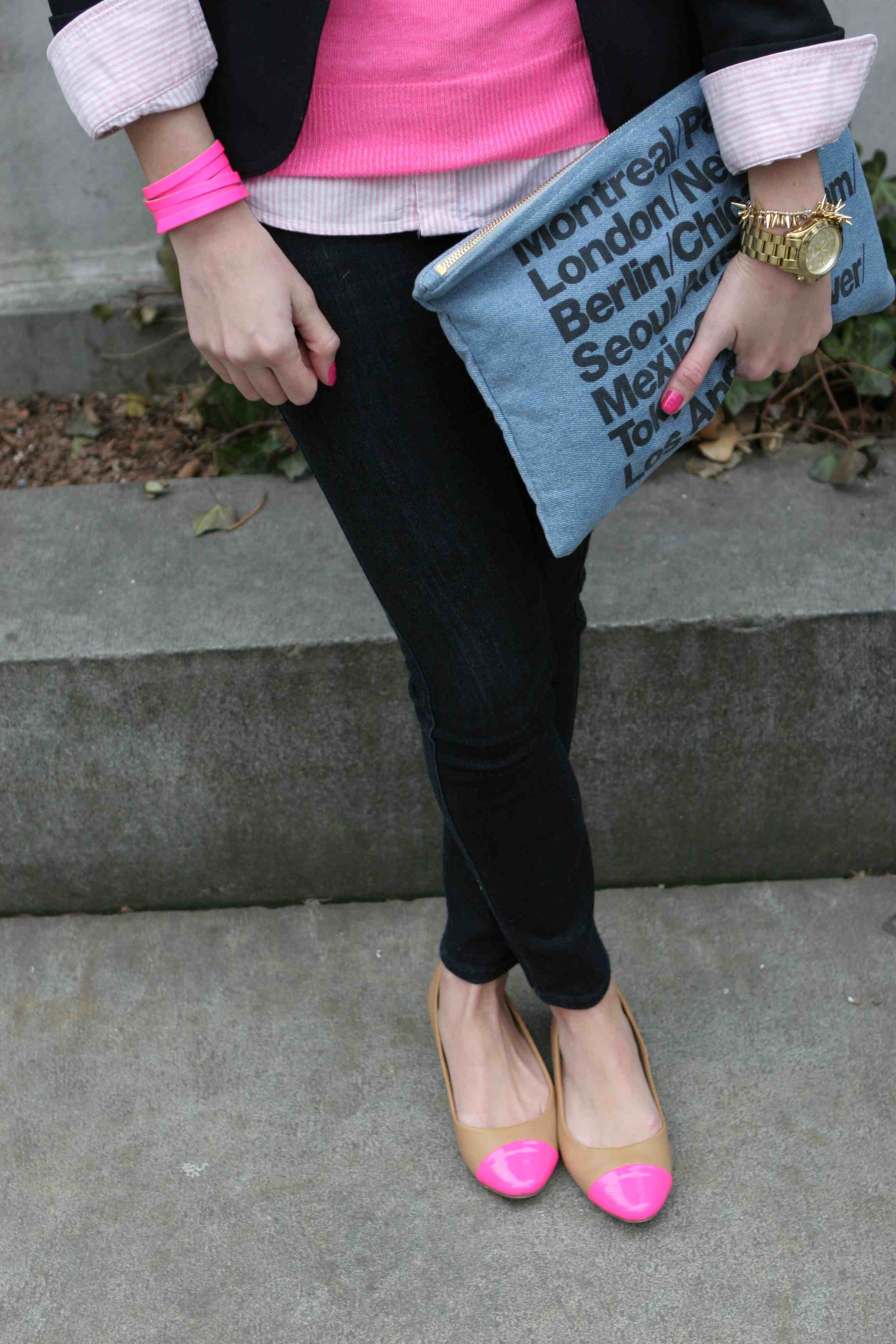 When going on a weekend stroll to the park, I recommend wearing a blazer and bright colors for casual yet sophisticated look. Here are the details on the outfit I wore: JCrew blazer, JCrew tippi sweater, Polo shirt, Marciano skinny jeans, H&M scarf, Forever21 pointy flats.
Accessories: House of Harlow 1960 sunnies, Forever21 necklace, Michael Kors watch, Stella&Dot renegade cluster bracelet, vintage skinny pink velt, Bauble Bar chevron rings, American Apparel city pouch, Chanel Joues Contraste 55, Chanel April nail colour.