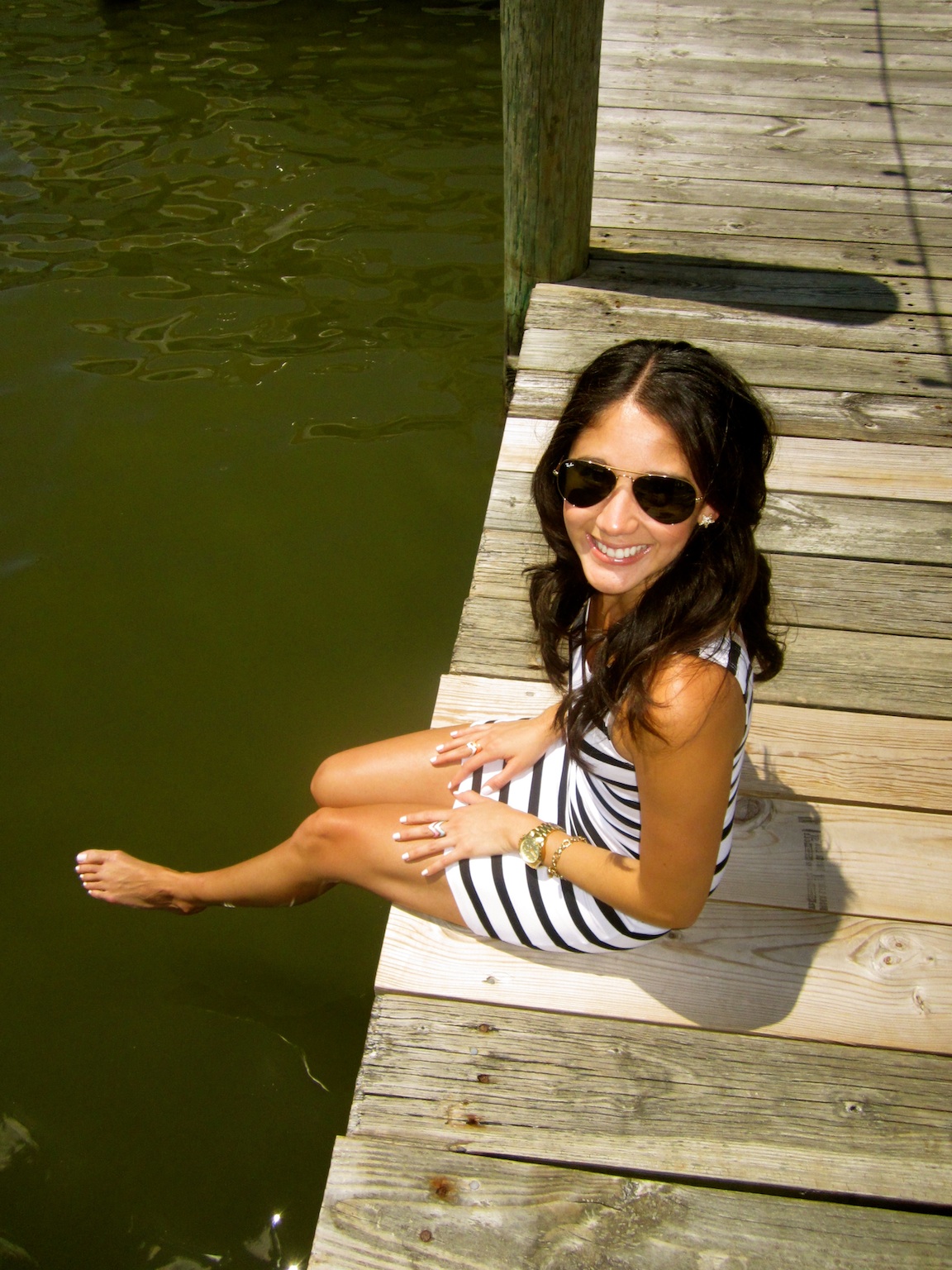 TGIF! Speaking of Friday, do you have your weekend outfits ready yet? I know this week's post have been sporadic but you won't believe the work week I've had. Again TGIF!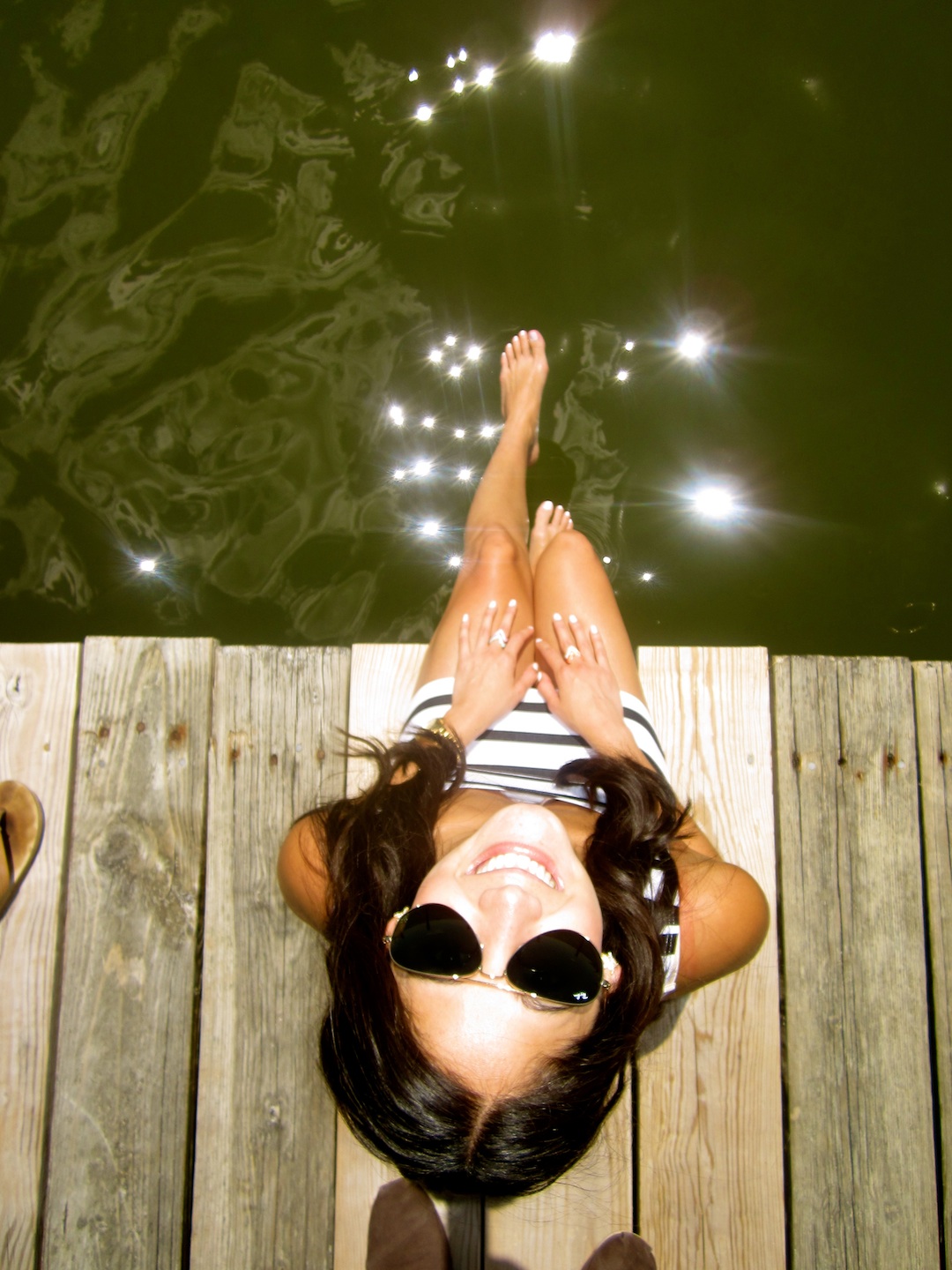 While I decide whether to stay in DC or hop on bus to go to NYC, here's an outfit suggestion I have for you. Whether you're staying in the city, going to the Hamptons, Chesapeake Bay or elsewhere, this H&M stripe dress is a great summer item you should keep close by.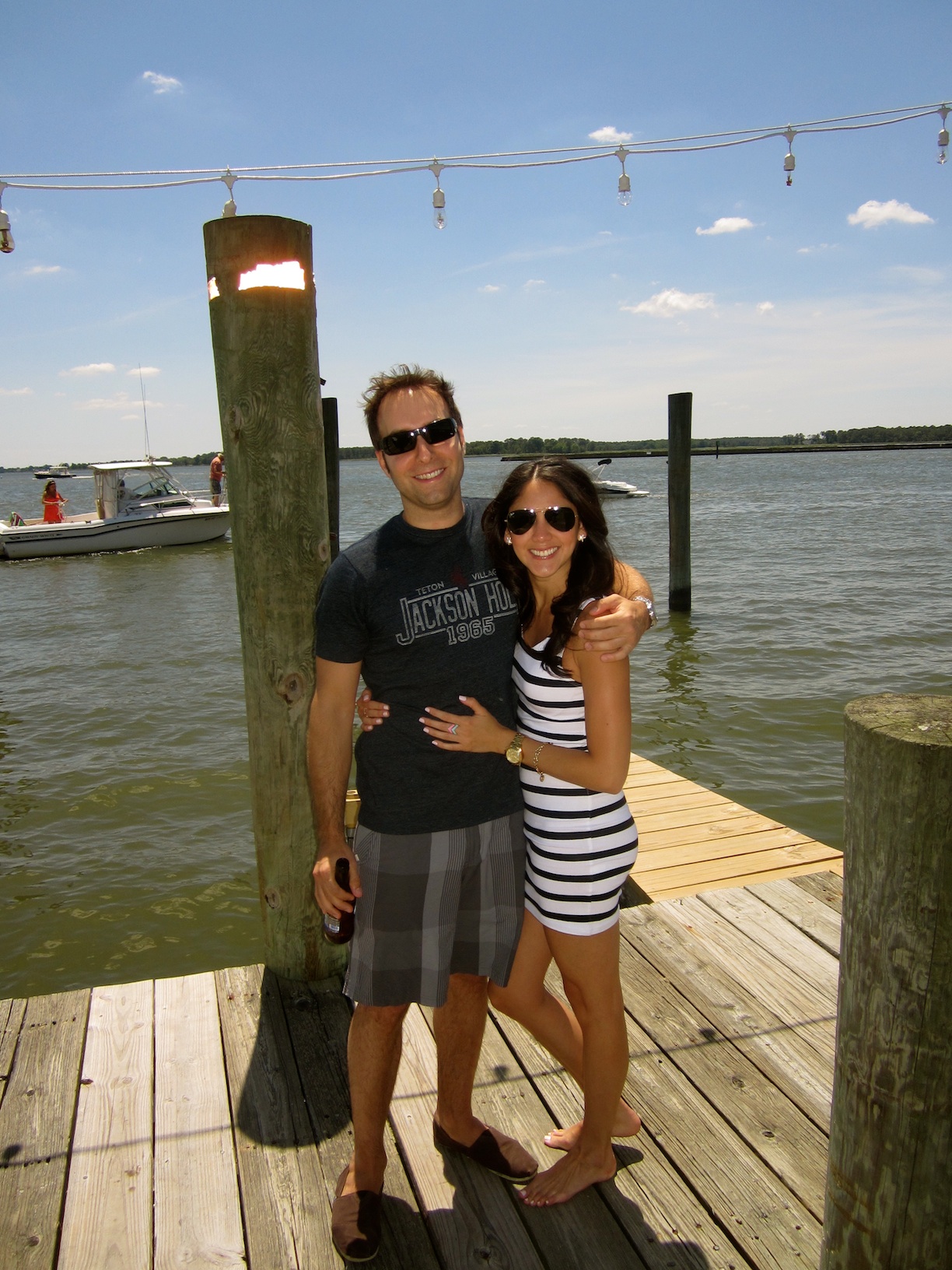 Accescories: Michael Kors watch, Mint Julep starfish earrings, Ray-ban aviator sunglasses, vintage bracelet.
To find out more style tips, follow me on Twitter @mariajabad for weekend sneak peeks. Have a great weekend!