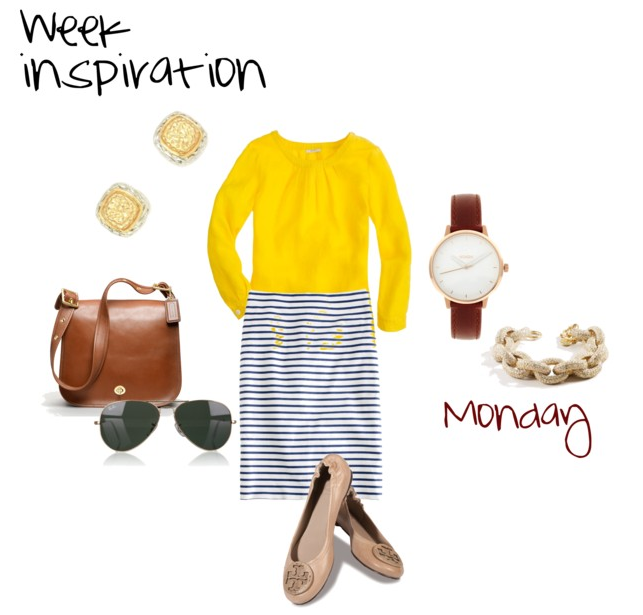 Monday: JCrew Tessa top, JCrew skirt, Tory Burch flats, Nixon watch, JCrew bracelet, Coach bag.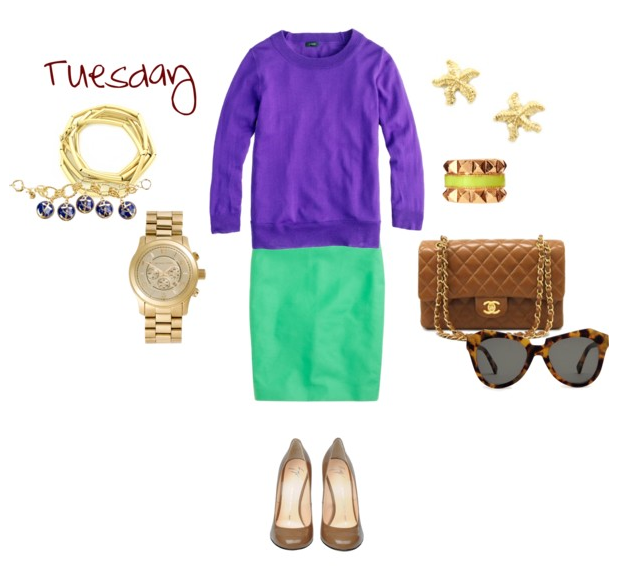 Tuesday: Asos ring, Giuseppe Zanoti heels, Michael Kors watch, JCrew tippi sweater and pencil skirt, Chanel bag, Karen Walker sunglasses, Poshlocket earrings.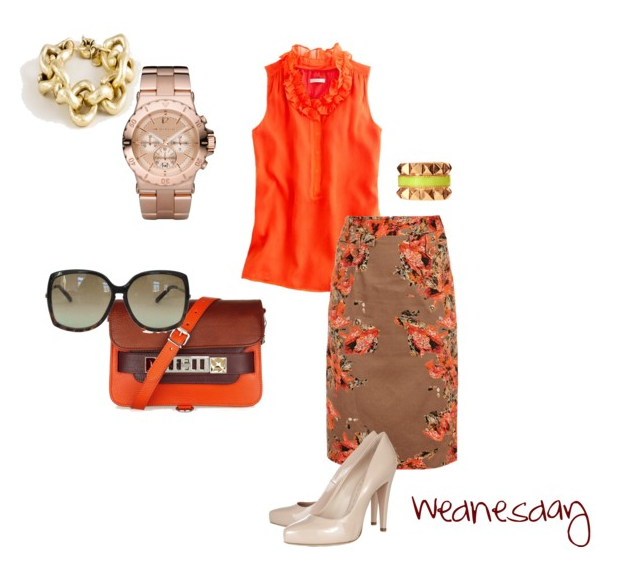 Wednesday: Erdem Shona skirt, JCrew blouse, Proenza Shoulder bag, JCrew bracelet, Michael Kors watch, Miu Miu heels.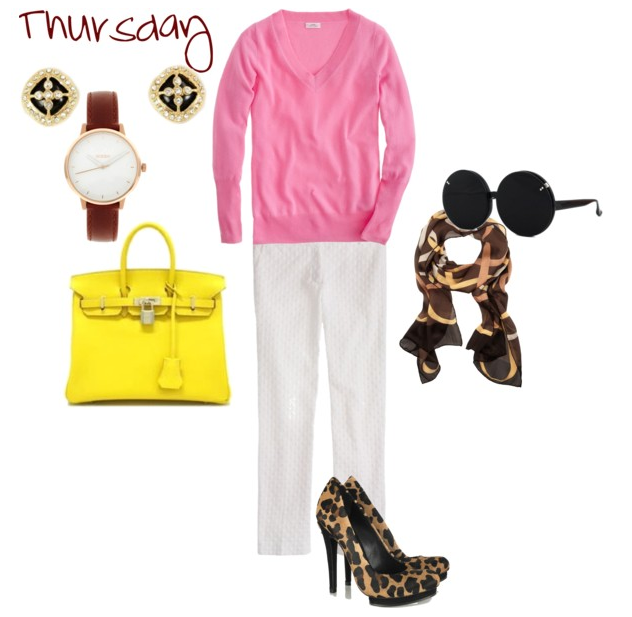 Thursday: JCrew sweater and Capri pants, Nixon watch, Poshlocket earrings, Tory Burch heels,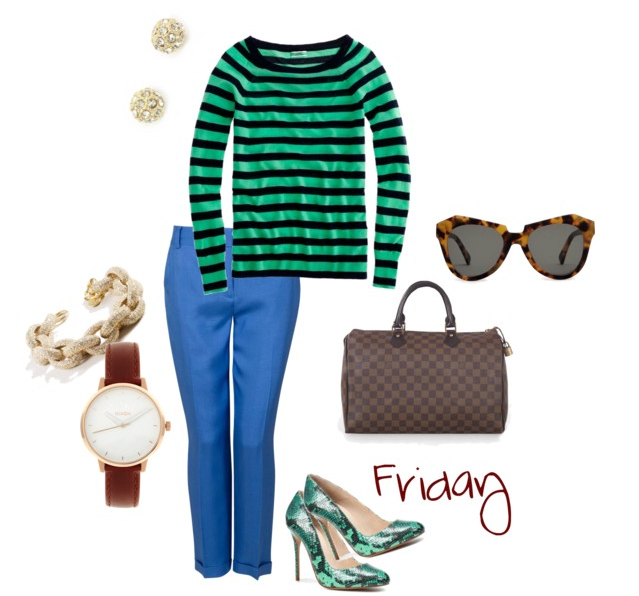 Friday: JCrew bracelet and sweater,Louis Vuitton bag, Nixon watch, Zara heels, Karen Walker glasses, Poshlocket earrings.