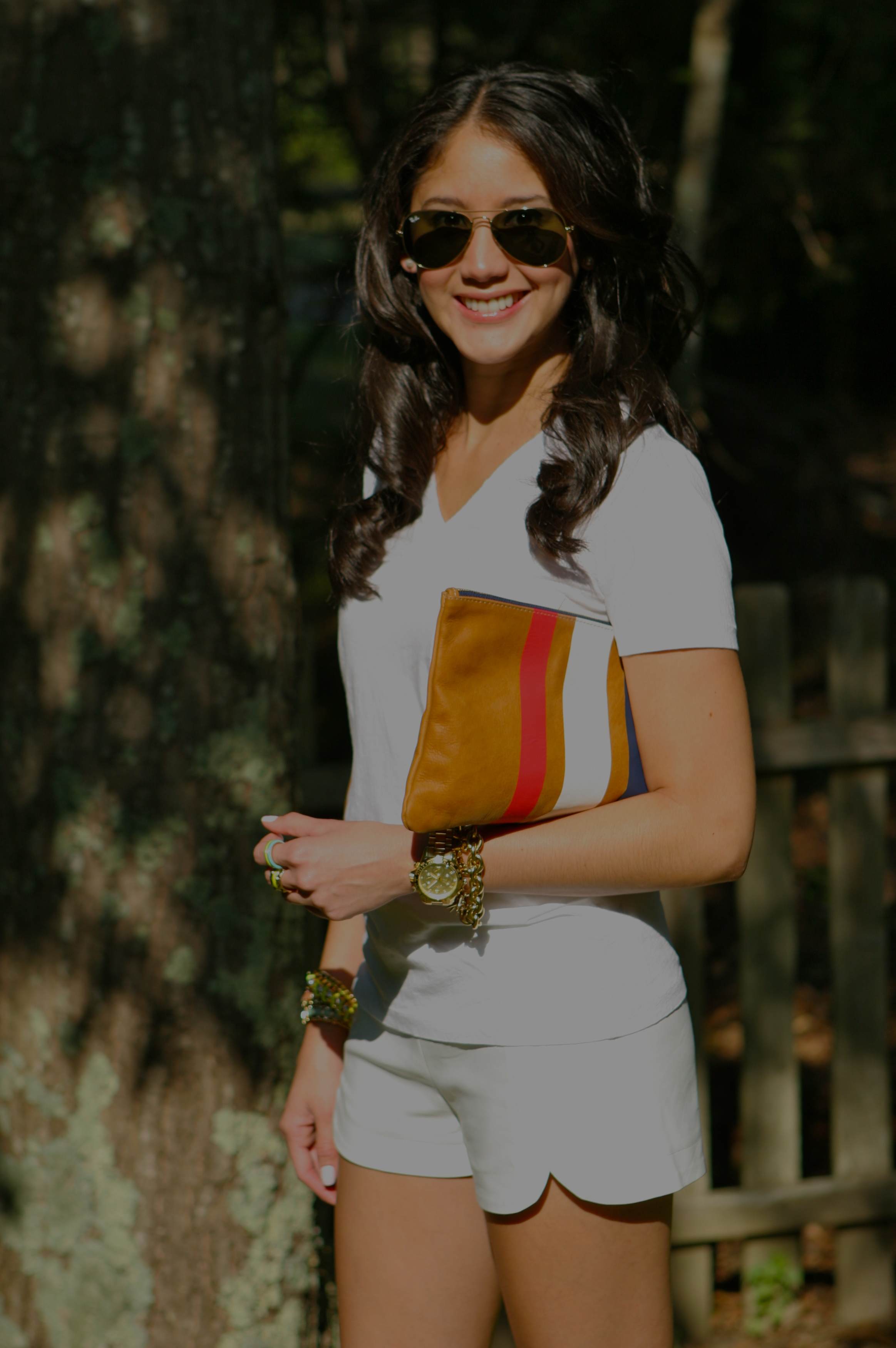 I don't know about you but I wore white pretty much all of this past weekend. Given that the summer is officially over, I had to do it in white. Not to worry, even though the summer is officially over and you cannot get enough of fall fashion, white outfits will continue to emerge. On the bright side, the traffic going to and back from the beach won't be as crazy, and personally I enjoy the beach in the winter as much as I do in the summer.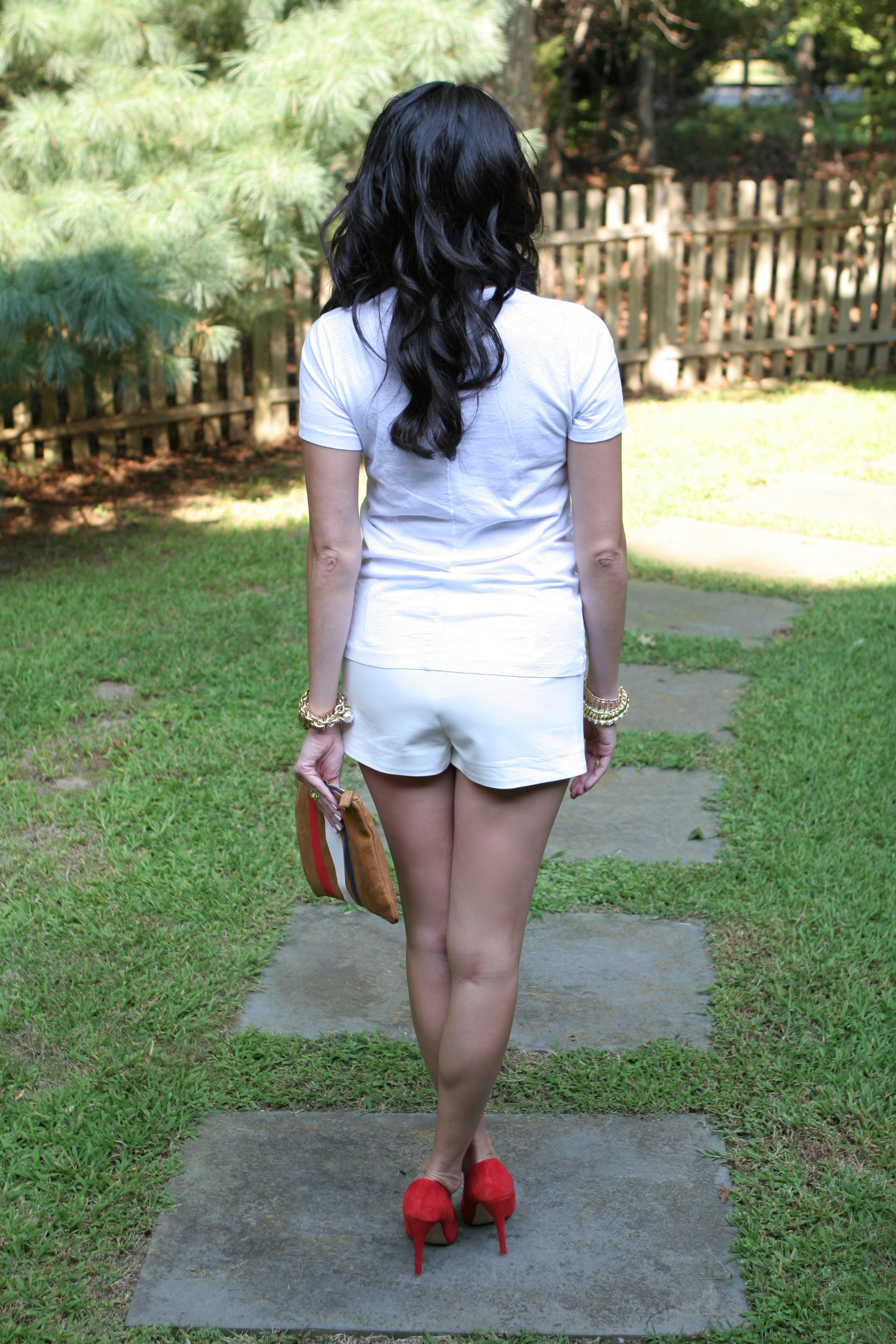 One of my weekend outfits was a Madewell tank top, Zara shorts, Zara heels (in love with them), Clare Viver clutch.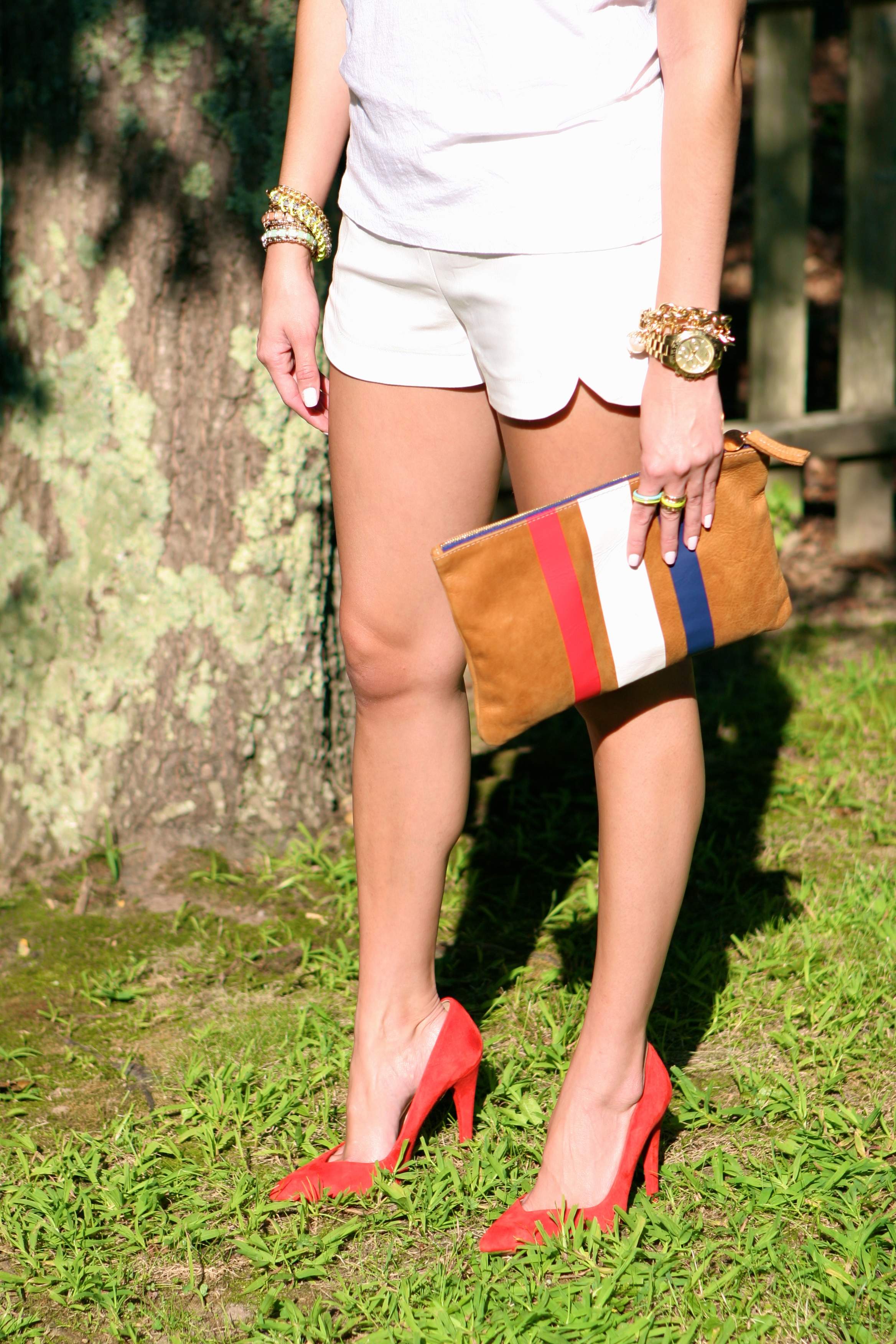 Rayban sunglasses, vintage pearl earrings, Michael Kors watch watch, arm party: Stella & Dot renegade bracelet, H&M, Foverer 21.