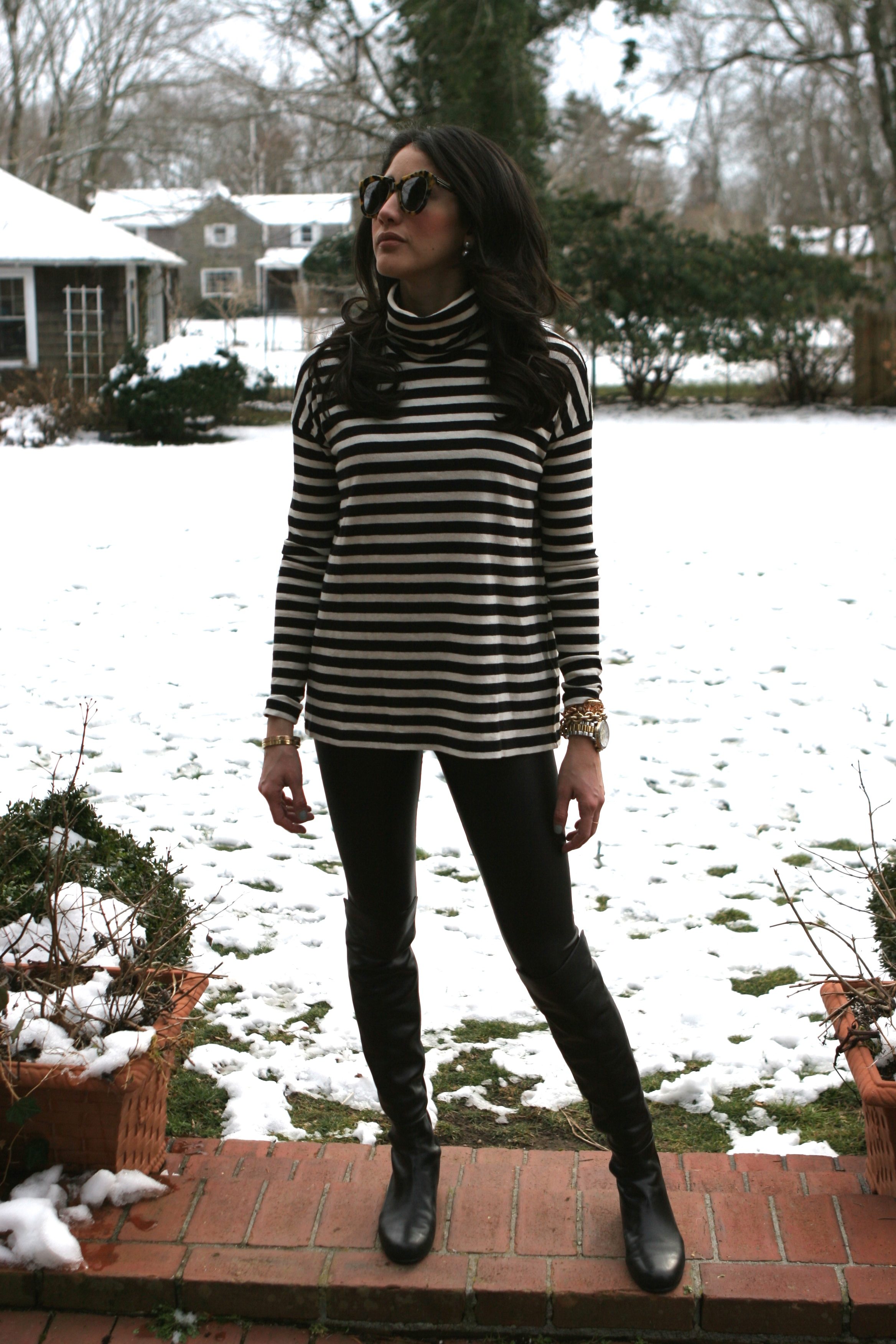 Shirt: J.Crew striped turtleneck t-shirt | Pants: Nordstrom 'liquid' leggings | Boots: Stuart Weitzman 5050 boots | Sunglasses: Karen Walker Number One sunglasses via Shopbop | Earrings: BaubleBar Suspension pear drops | Watch: Coach| Bracelets: Anarchy Street naild it bangle | Lipstick: MAC 'Huggable' lipcolour | Make-up: Chanel Joues contraste powder blush, Bare Minerals foundation kit.
Keeping it casual today with this super comfy striped t-shirt and the most affordable faux leather leggings you'll ever have. To keep warm during these cold winter days, I try to wear my high-knee boots as much as possible, they are comfortable and they elongate your legs.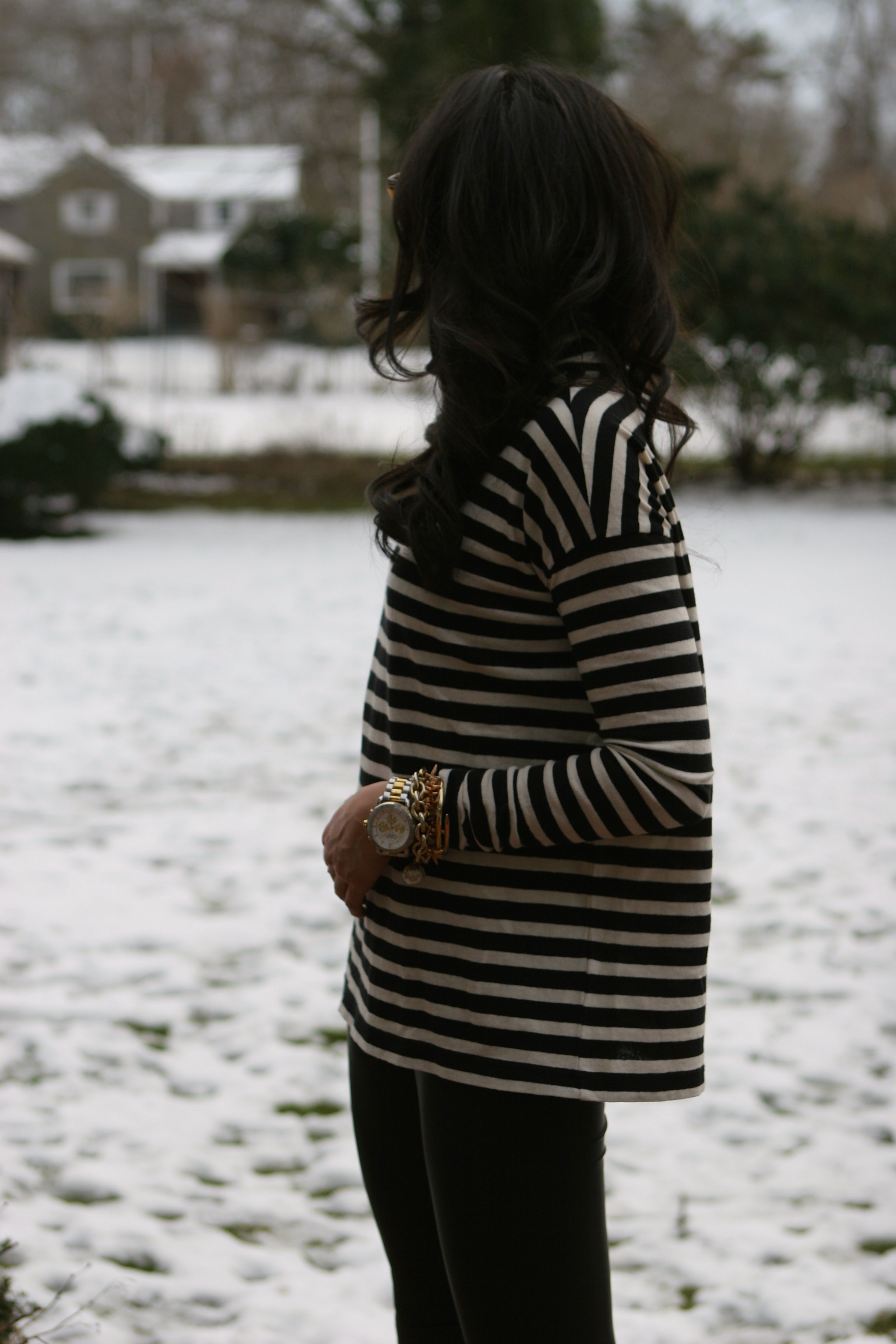 Halten Sie es lässig heute mit diesem super bequemen gestreiften T-Shirt und den erschwinglichsten faux Leder-Leggings Sie jemals haben werden. Um in diesen kalten Wintertagen warm zu halten, versuche ich meine High-Overknee-Stiefel so viel wie möglich zu tragen, sie sind bequem und sie verlängern die Beine.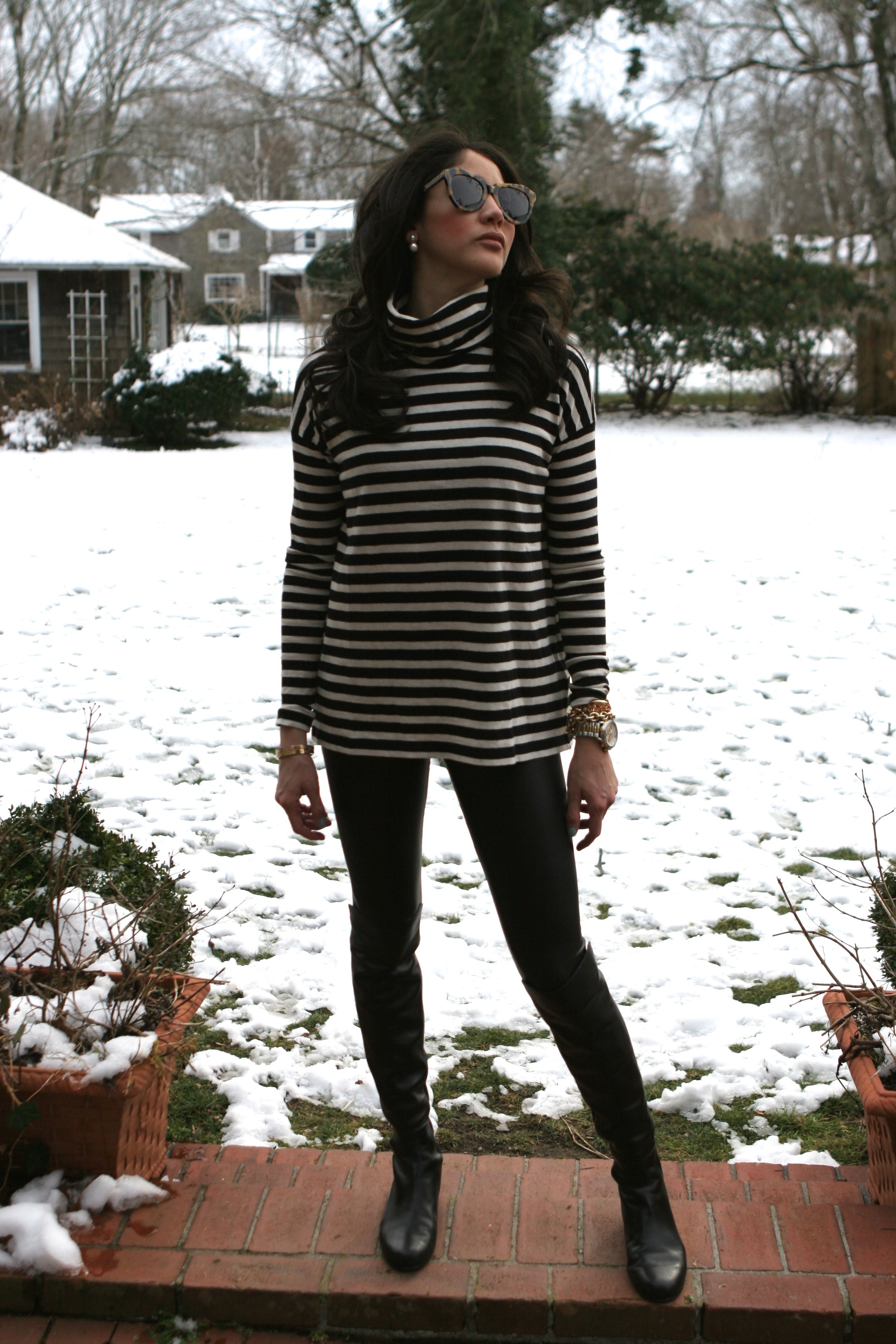 Queriendo manter mi look casual, opte por ponerme esta camiseta de rayas de cuello de tortuga super cómoda con los leggings más asequibles que puedes comprar. Para mantenerme caliente durante estos días frios de invierno, me gusta usar mis botas a la rodilla cuanto más puedo, son cómodas y alargan tus piernas.