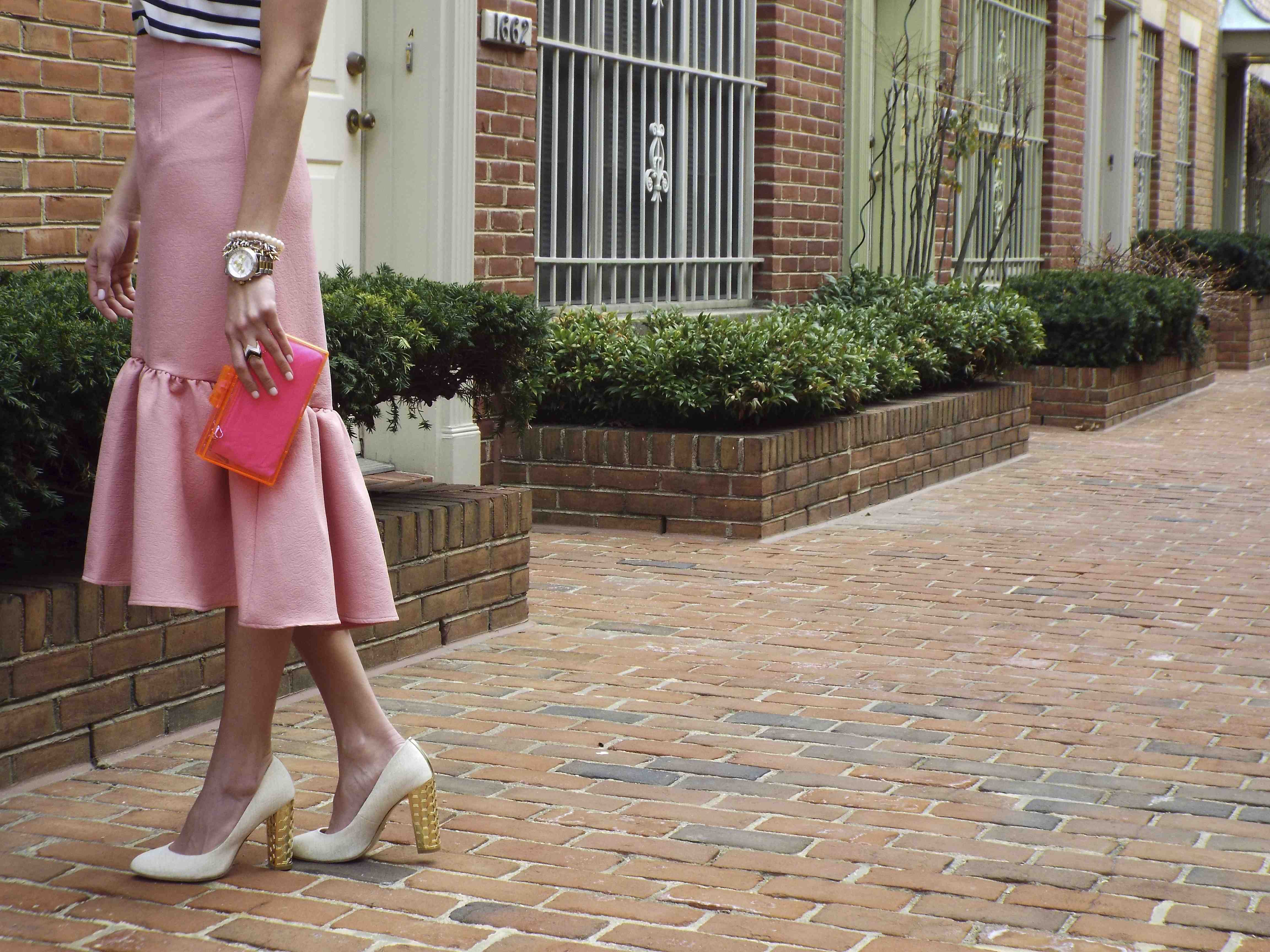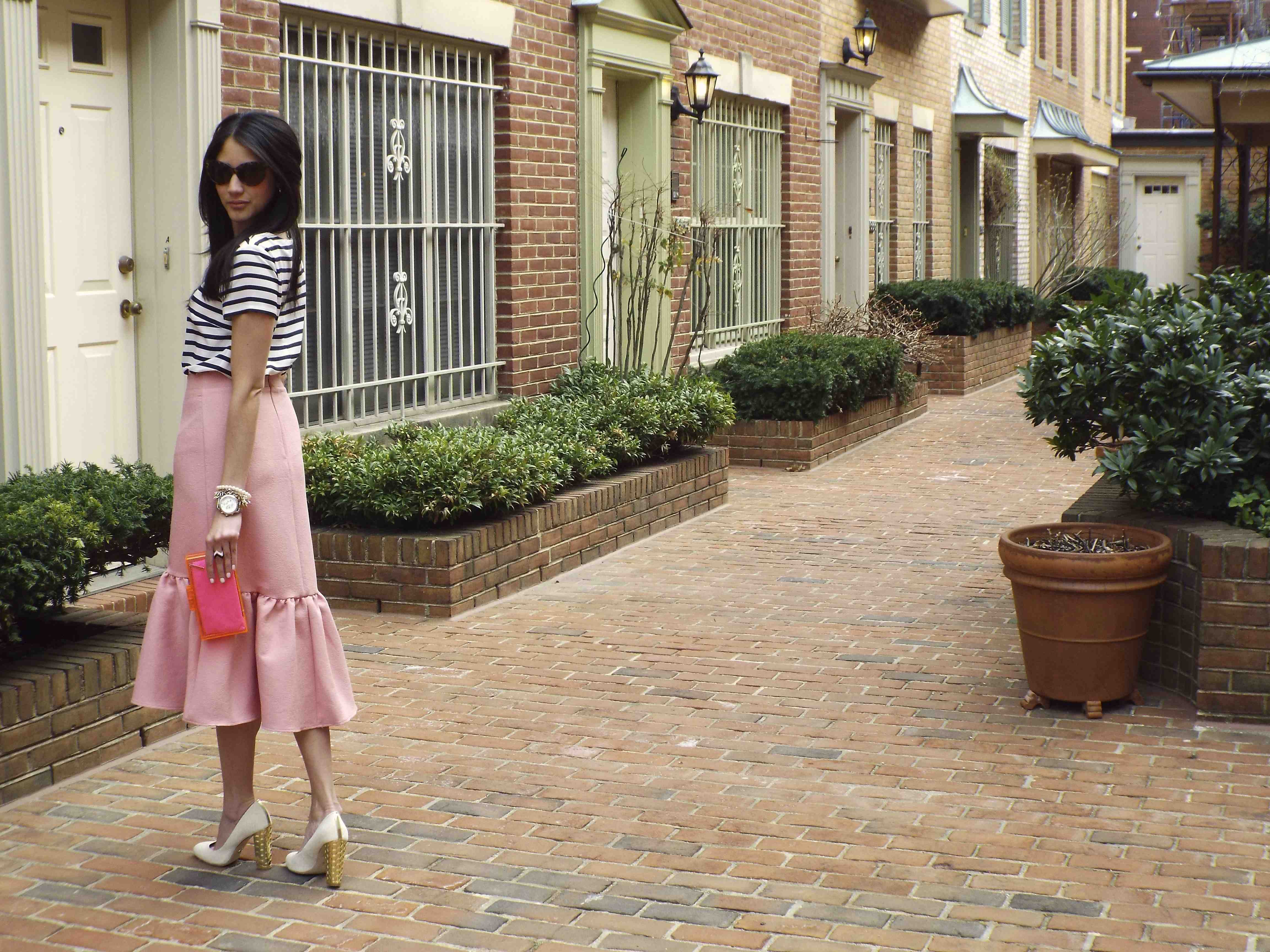 As I'm planning what outfits to take to Miami for my sister's wedding at the end of the month, I couldn't help to think about this skirt. I can get a casual look by adding a stripe shirt or I can dress it up by adding a statement top. Either way, I know I'm taking it with me. Add a few tortoise details and soft gold tones for a perfect family-friendly outfit.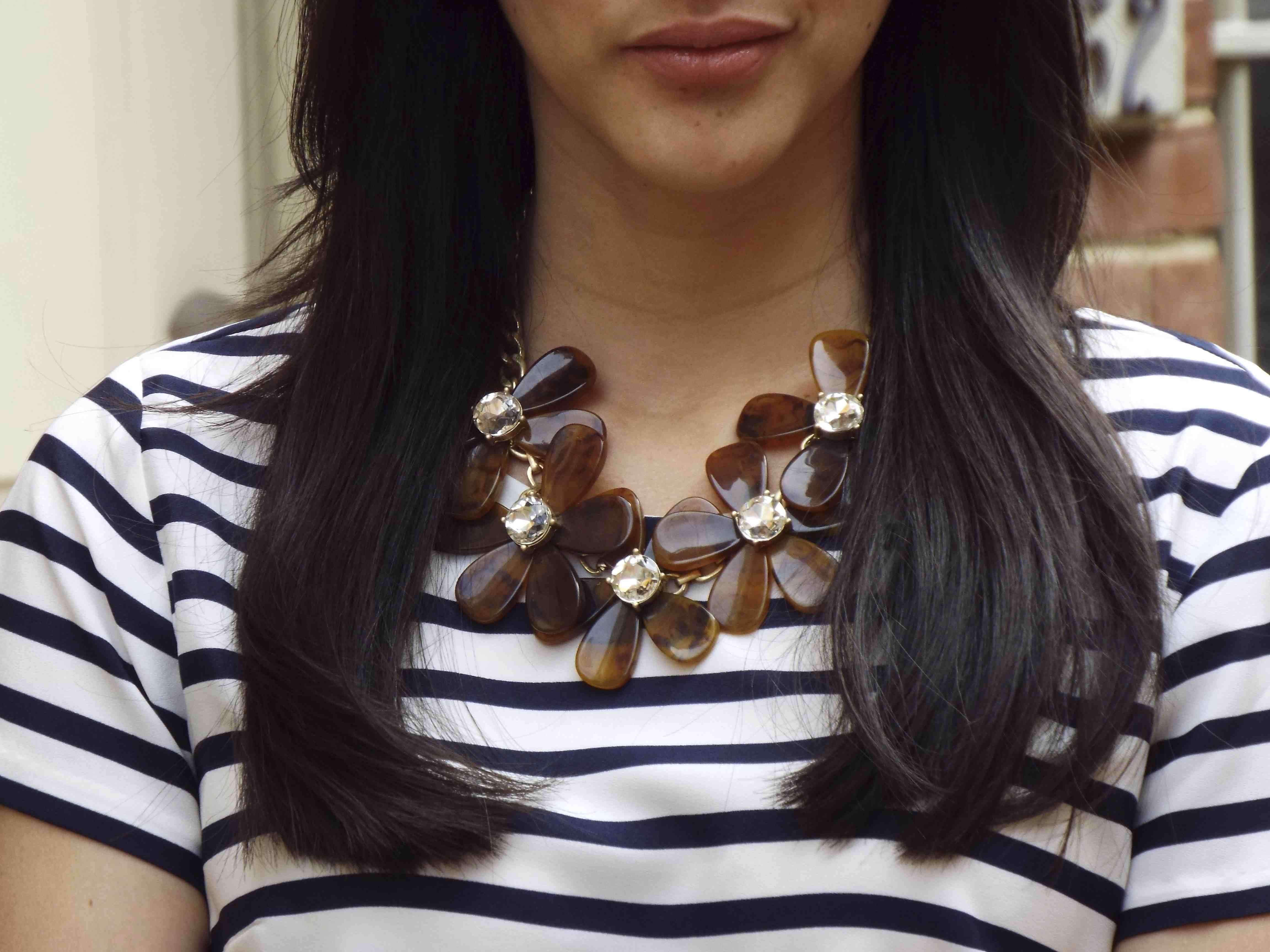 These shoes, which my sister helped me pick, are fantastic, just take a look at the gold heel and lining in the back, don't you love them? Plus I can wear them to the office, which is a double win! Asos midi skirt, J.Crew blouse (similar here), Zara clutch, C.Wonder pumps (similar here), J.Crew tortoise flower necklace, Stella & Dot renegade cluster bracelets, Coach watch, BaubleBar rings.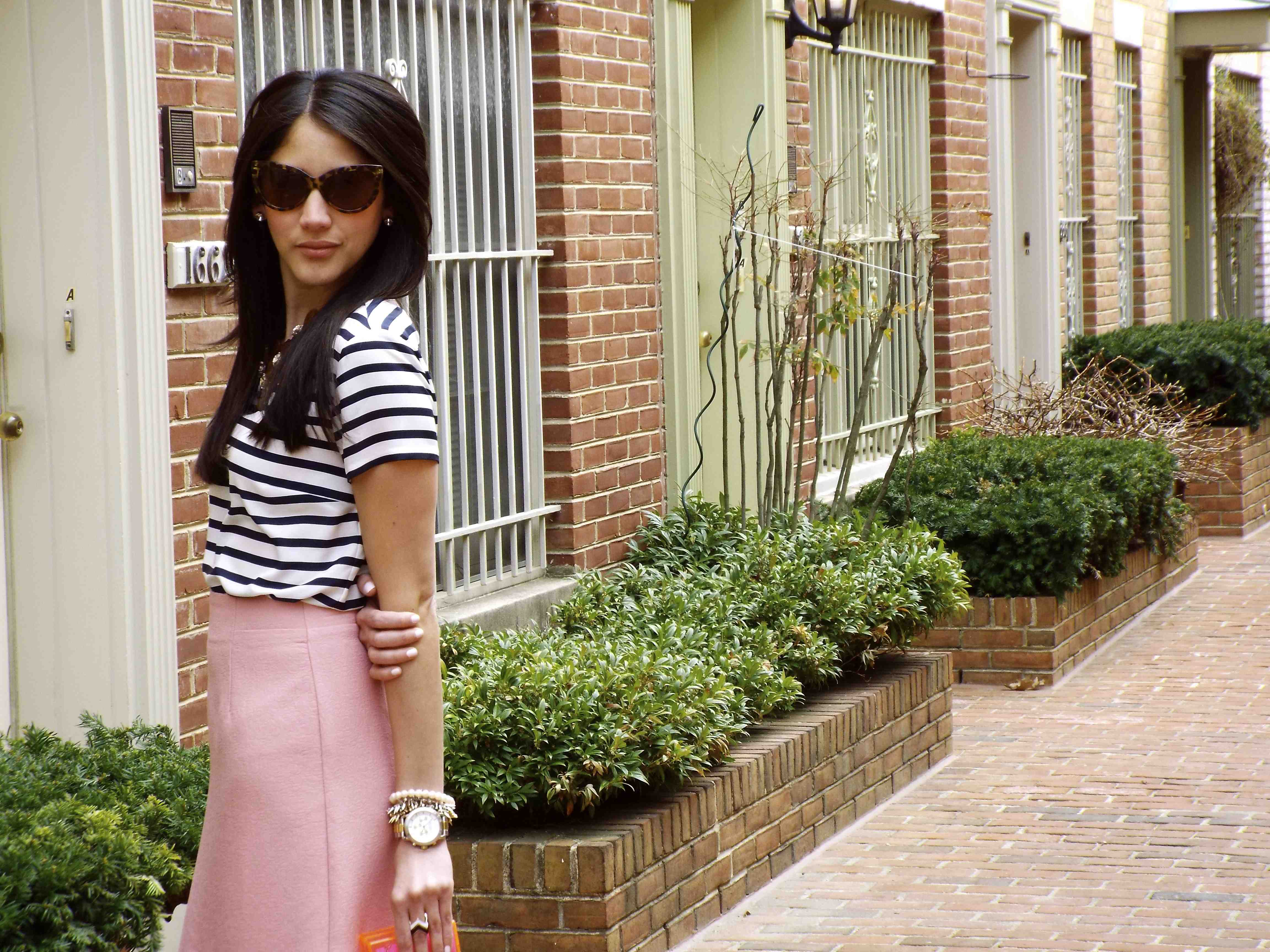 Als ich überlegte, welche Outfit könnte ich für die Hochzeit meiner Schwester in Miami anziehen, musste ich an diesen Rock denken. Ich werde diesen Rock bestimmt packen. Fügen Sie ein paar Schildkröte Details und weichen Goldtönen für einen perfekten Familienfreundliche Outfit.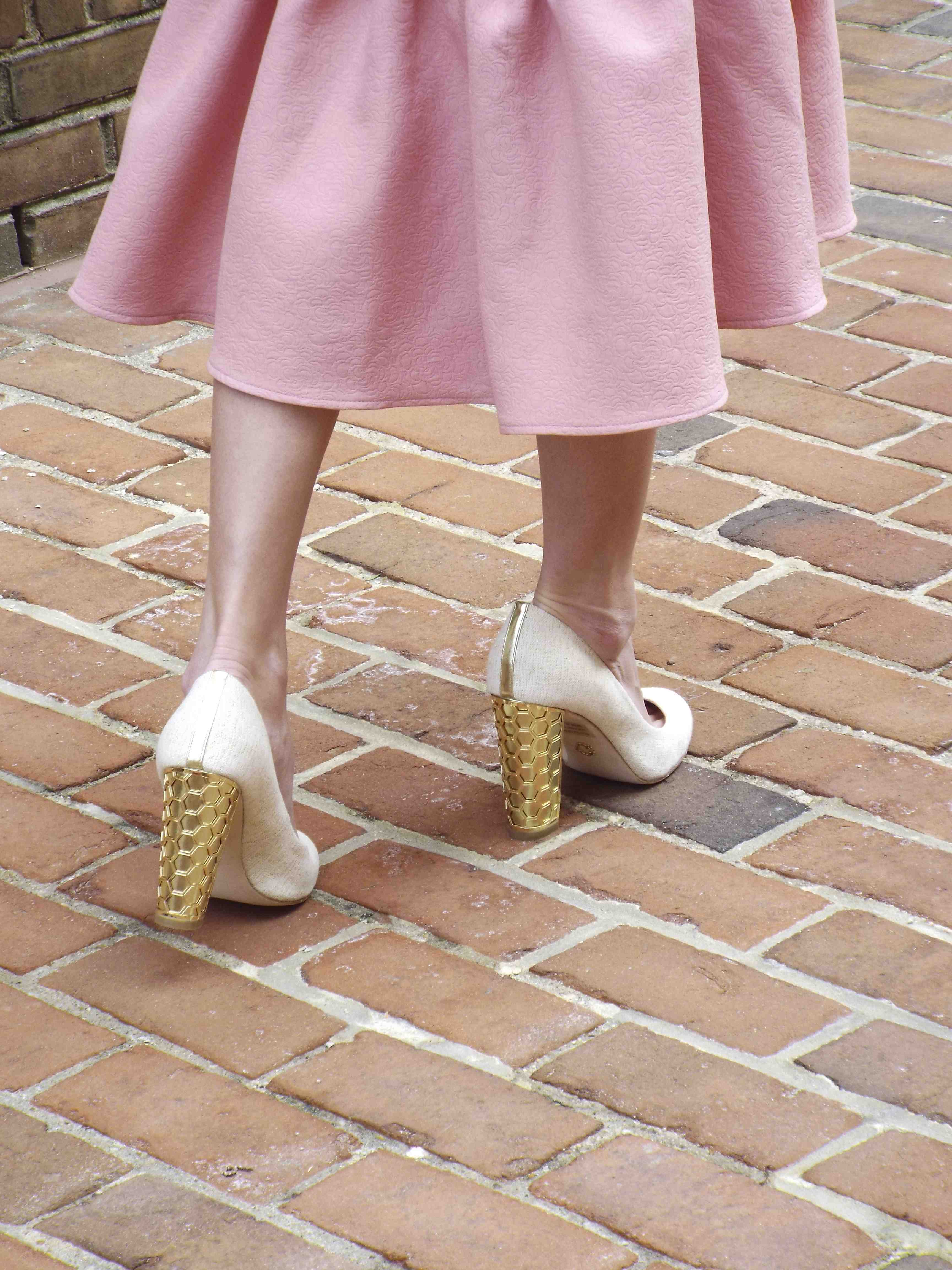 Diese Schuhe, die ich mit der Hilfe meiner Schwester gekauft habe, sind fantastisch, nur gucken sie Mal auf den Goldabsatz und Futter in den Rücken, sind sie nicht einfach super? Außerdem kann ich sie auch ins Büro anziehen, es war ein doppelter Gewinn! Asos Rock, J.Crew Blouse, C.Wonder Schuhe, J.Crew Halskette, Stella & Dot abtrünnigen Cluster-Armbänder, Coach Uhr, BaubleBar Ringe.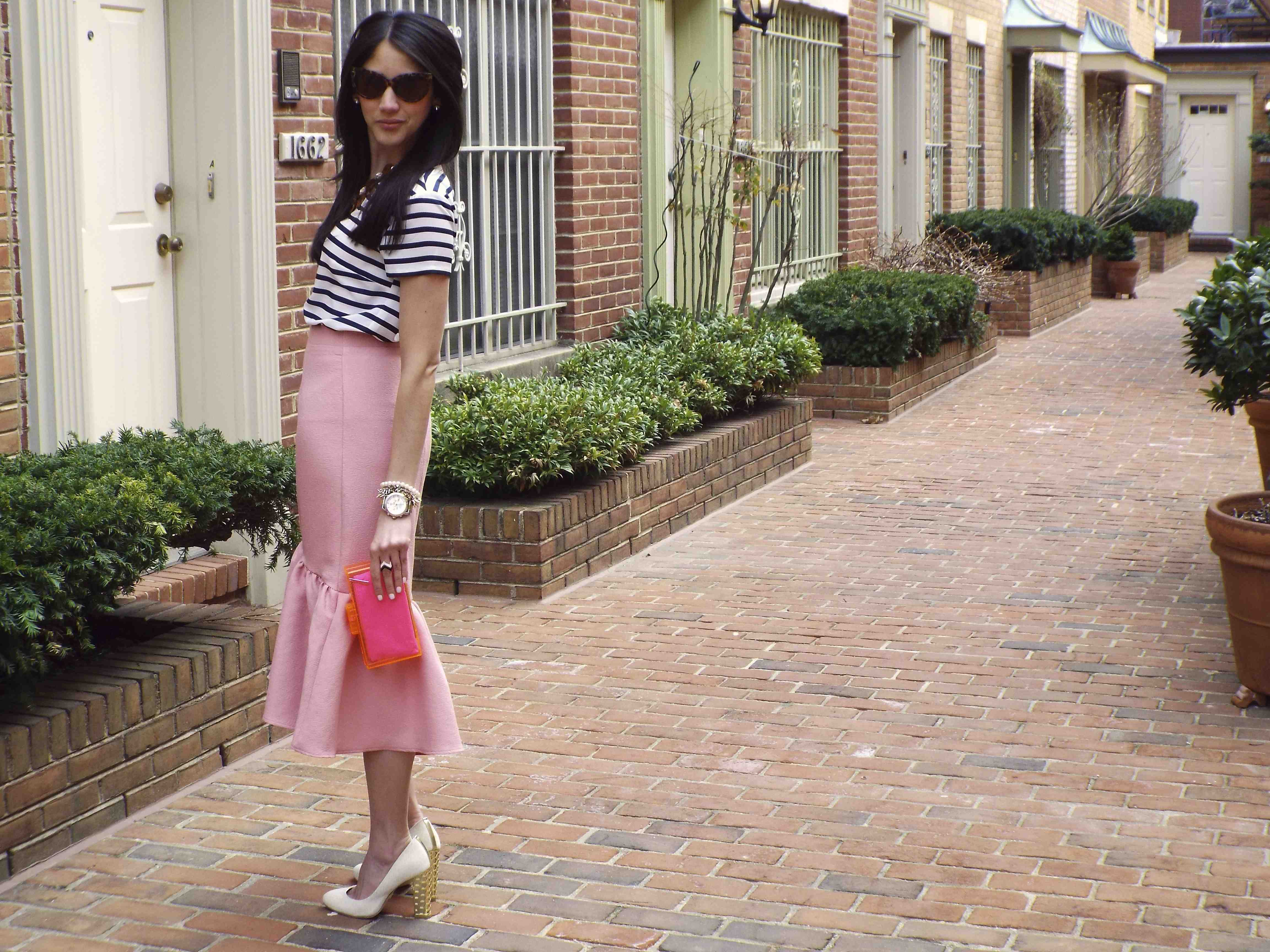 A medida que voy planeando lo que voy a llevar a Miami para la boda de mi hermana al final del mes, no pude dejar de pensar en esta falda. Puedo ir por un look casual añadiendo una camisa de rayas o puedo hacer el oufit más formal añadiendo una blusa más elegante. De cualquier manera, sé que voy a llevarla conmigo. Agrega algunos detalles de tortuga y tonos dorados suaves para un outfit que sea adecuado para reuniones familiares.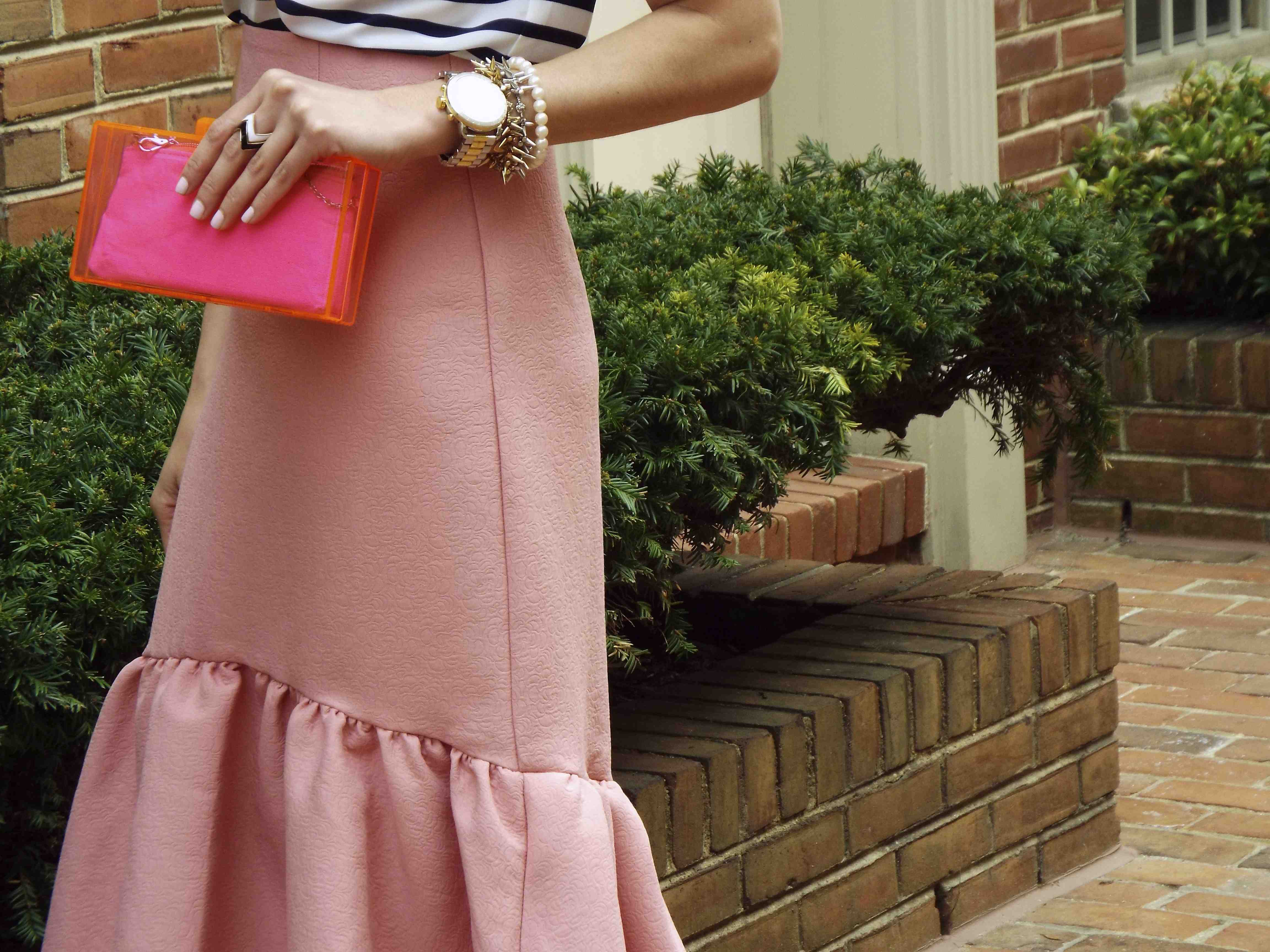 Estos zapatos, que mi hermana me ayudó a elegir, son divinos, sólo mira el talón dorado y la línea en la parte de atrás, ¿no los ama? Además, puedo ponérmelos para la oficina, lo que es una doble victoria! Falda Asos, blusa J.Crew, zapatos C.Wonder, collar J.Crew, pulseras de racimo renegado Stella & Dot, reloj Coach, anillos BaubleBar.