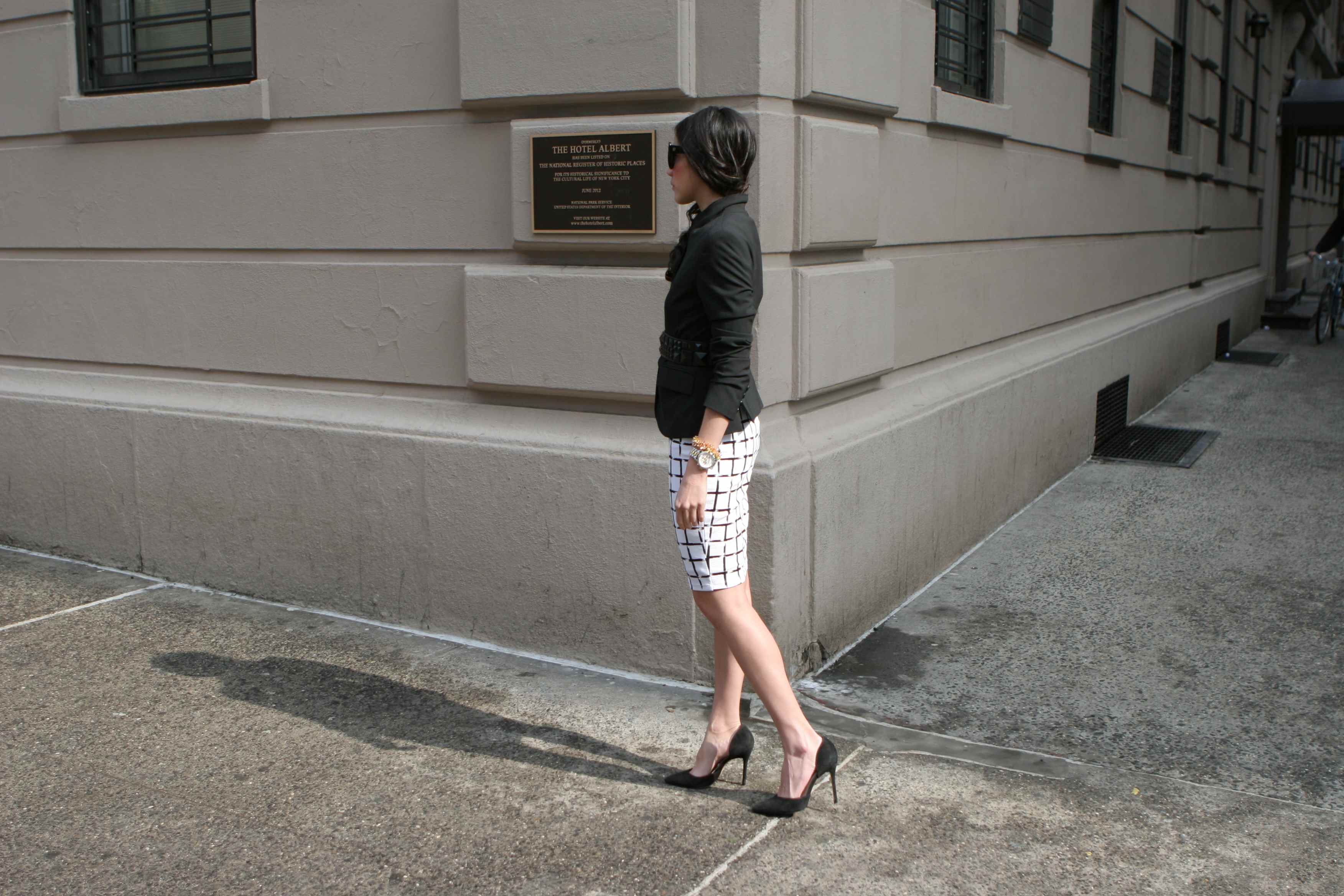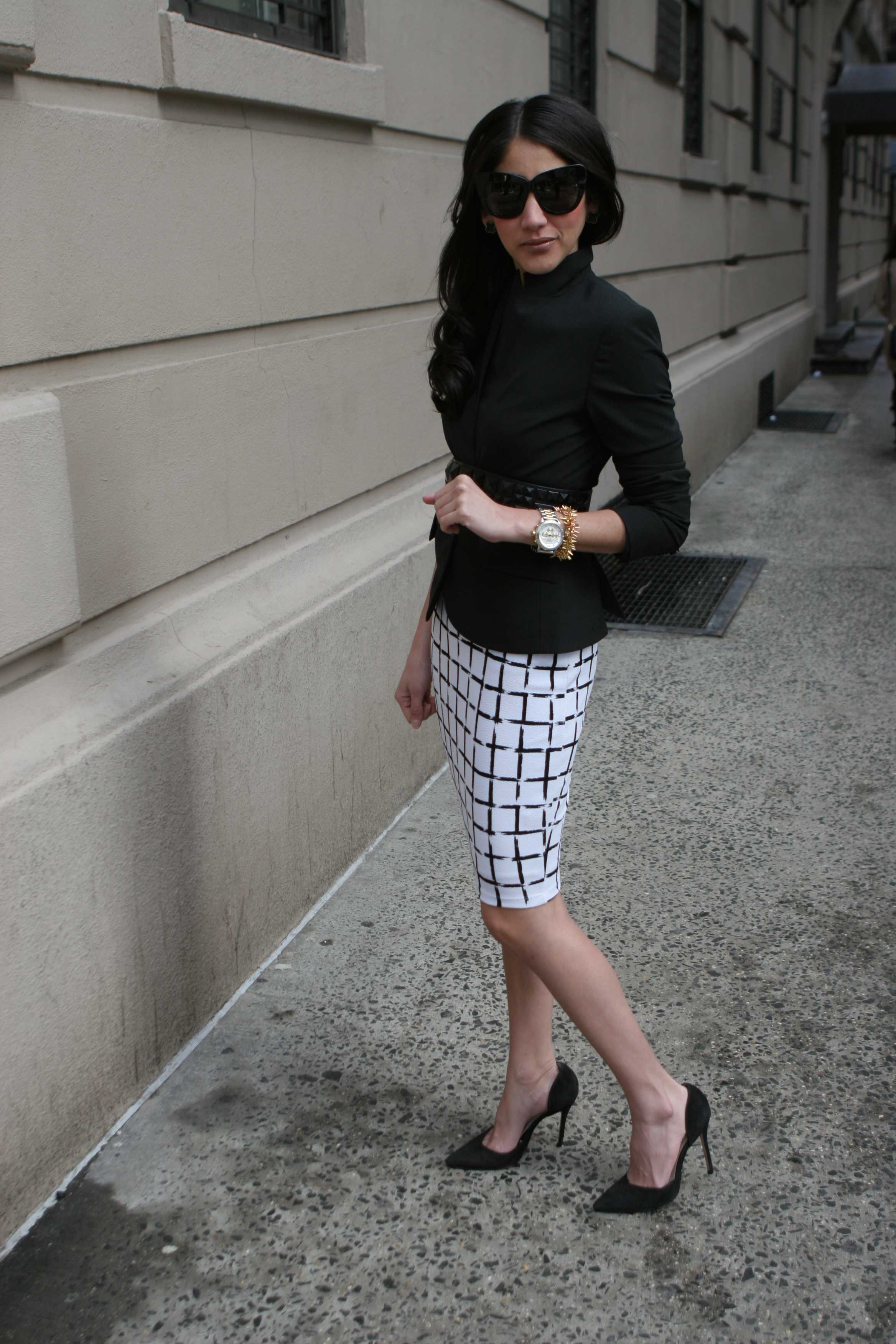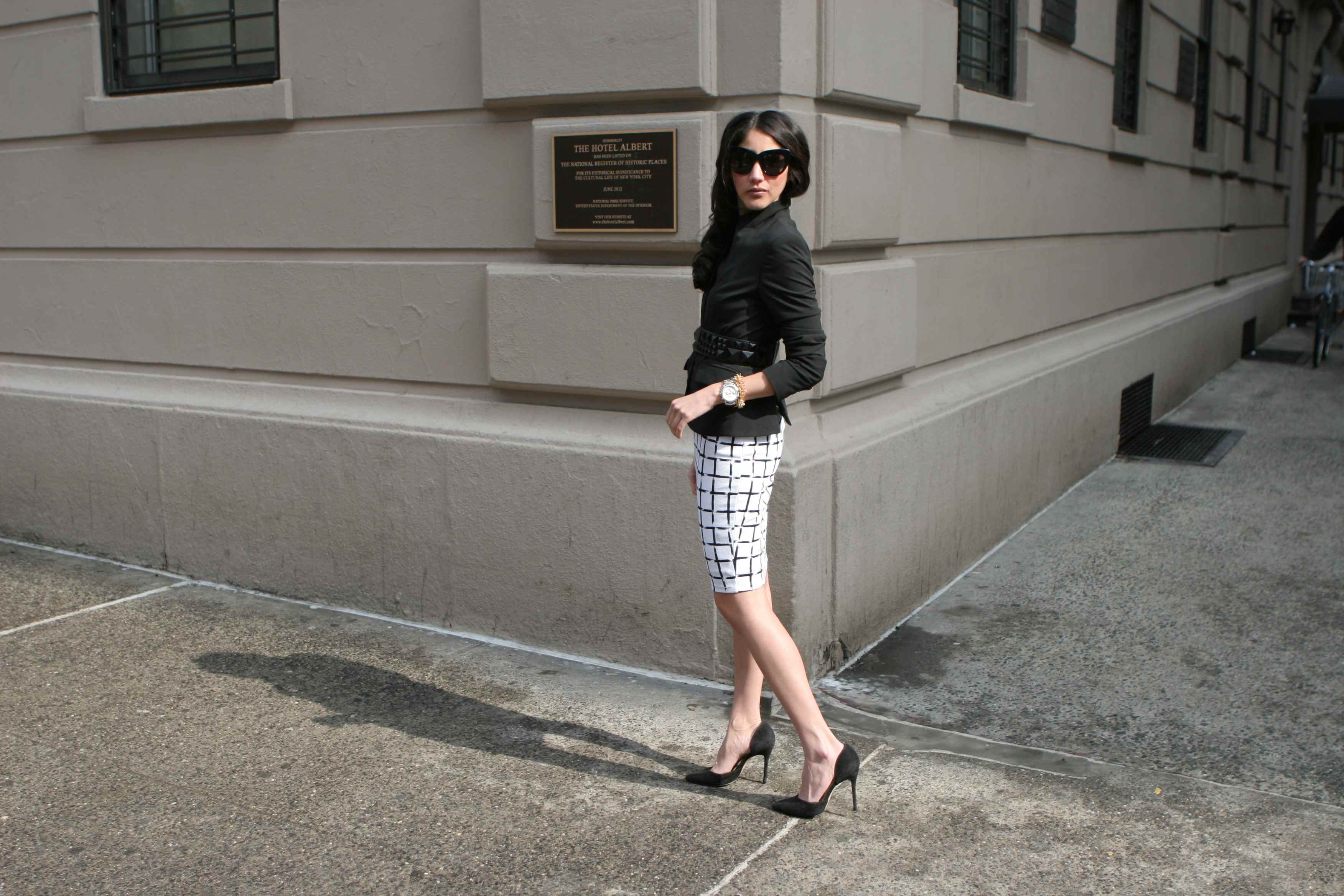 Belting your blazer is an easy breezy option to give your look a twist and create a waist. I'm a midi skirt, belted blazer kind of girl to the end. My petite yet waist-less figure forces me to look outside the box and find ways to accentuate my waist. Really, belt your blazer and you'll not only thank me later but you'll realize you can wear old blazers you had stored in your closet and never thought you'll wear again. Take me as an example, I almost got rid of this fitted and light blazer from Express but after adding a belt to it, I've been wearing it all the time. Outfit details: Express blazer, Asos check dress (similar here: 1, 2, 3, 4) Stella & Dot cluster renegade bracelet, House of Harlow 1960 Chelsea sunglasses, BCBG belt (similar here), ZARA heels.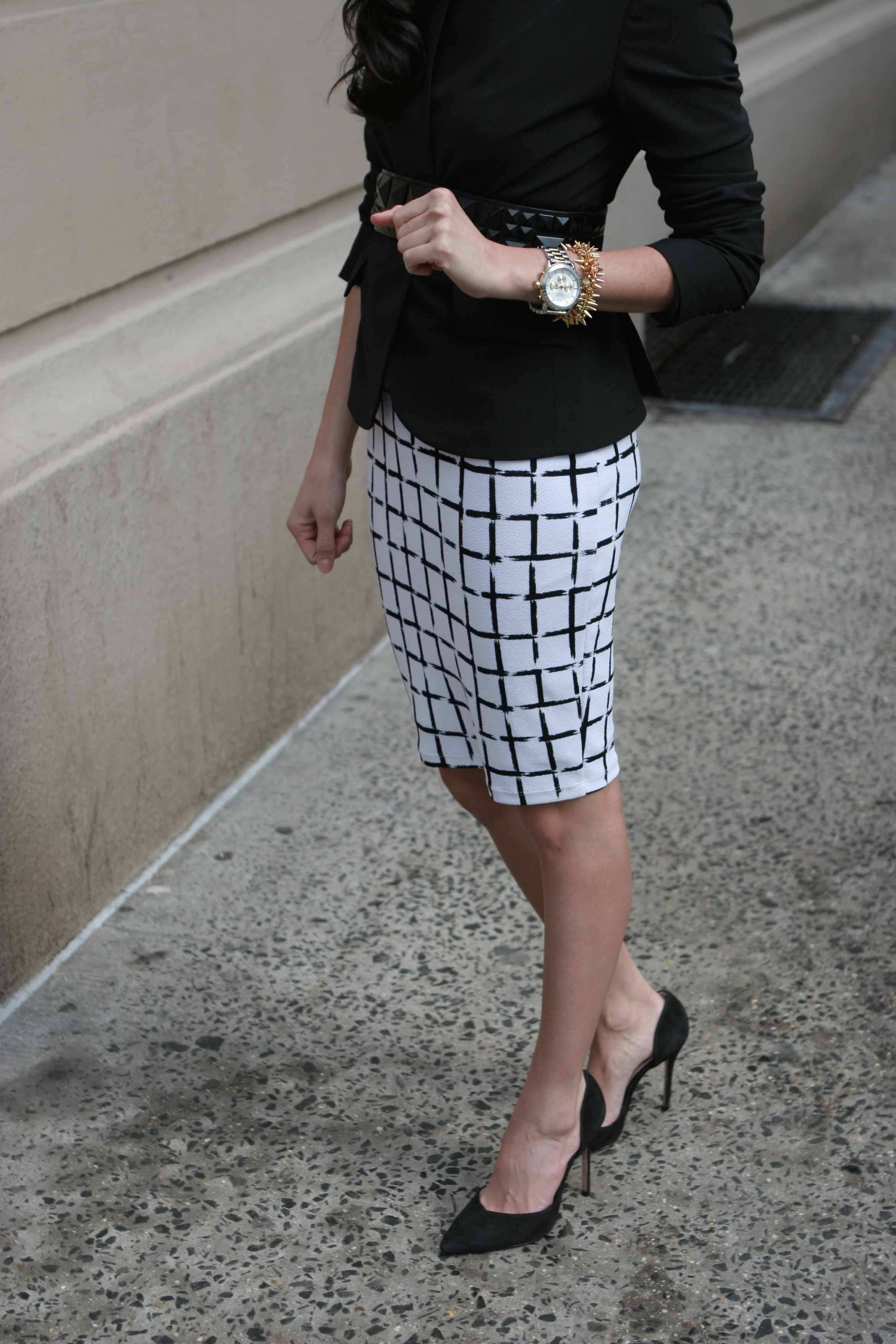 Belting Ihren Blazer ist ein locker-flockiges Option zu Ihrem Look eine Wendung geben und erstellen Sie eine Taille. Ich bin ein midi Rock, Gürtel Blazer Art von Mädchen, bis zum Ende. Meine petite Taille noch lose Figur zwingt mich, über den Tellerrand zu schauen und Wege finden, um meine Taille zu betonen. Wirklich, Gürtel Ihren Blazer und werden Sie nicht nur danken mir später, aber Sie werden feststellen, dass Sie können alte Blazer Sie in Ihrem Schrank gelagert hatte und hätte nie gedacht, Sie wieder zu tragen tragen. Nehmen Sie mich als Beispiel, fast hätte ich habe dieses möblierte und Licht Blazer von Express zu befreien, aber nach dem Hinzufügen eines Band, es, ich habe es tragen die ganze Zeit. Outfit Details: Express Jacke, Asos Kleid (ähnlich hier 1, 2, 3, 4), Stella & Dot cluster renegade Armbander, House of Harlow 1960 Chelsea Sonnenbrille, BCBG Gürtel, ZARA Schuhe.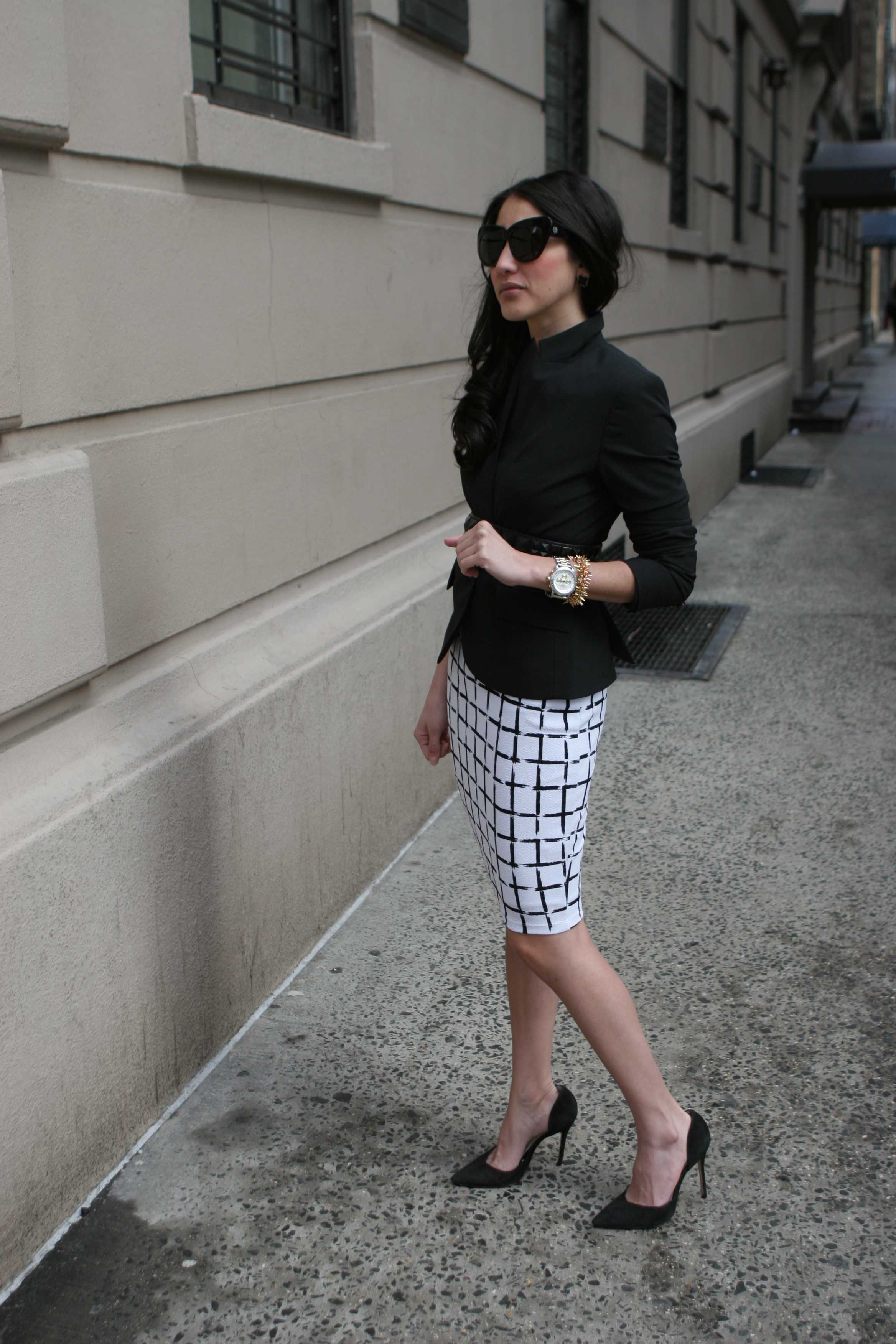 Poner un cinturón a tu blazer es una opción fácil para dar a tu look un toque sencillo y crear una mejor cintura para tu figura. Soy un tipo de chica de falda midi, con cinturón y chaqueta a la final. Mi pequeña figura pero sin cintura me obliga a buscar fuera del molde y encontrar la manera de acentuar la cintura. Realmente prueba la correa y la chaqueta y me darás las gracias más tarde, pero te darás cuenta de que ustedes pueden usar chaquetas viejas que habían almacenado en sus armario y nunca pensaron que las usarían de nuevo. Llévame como un ejemplo, casi me deshice de esta chaqueta de Express, pero después de añadir un cinturón a ella, he estado usando este conjunto todo el tiempo. Detalles del outfit: Blazer Express, vestido Asos (similares aquí 1, 2, 3, 4), pulseras Stella & Dot cluster renegade, gafas House of Harlow 1960 Chelsea, cinturón BCBG, zapatos ZARA.