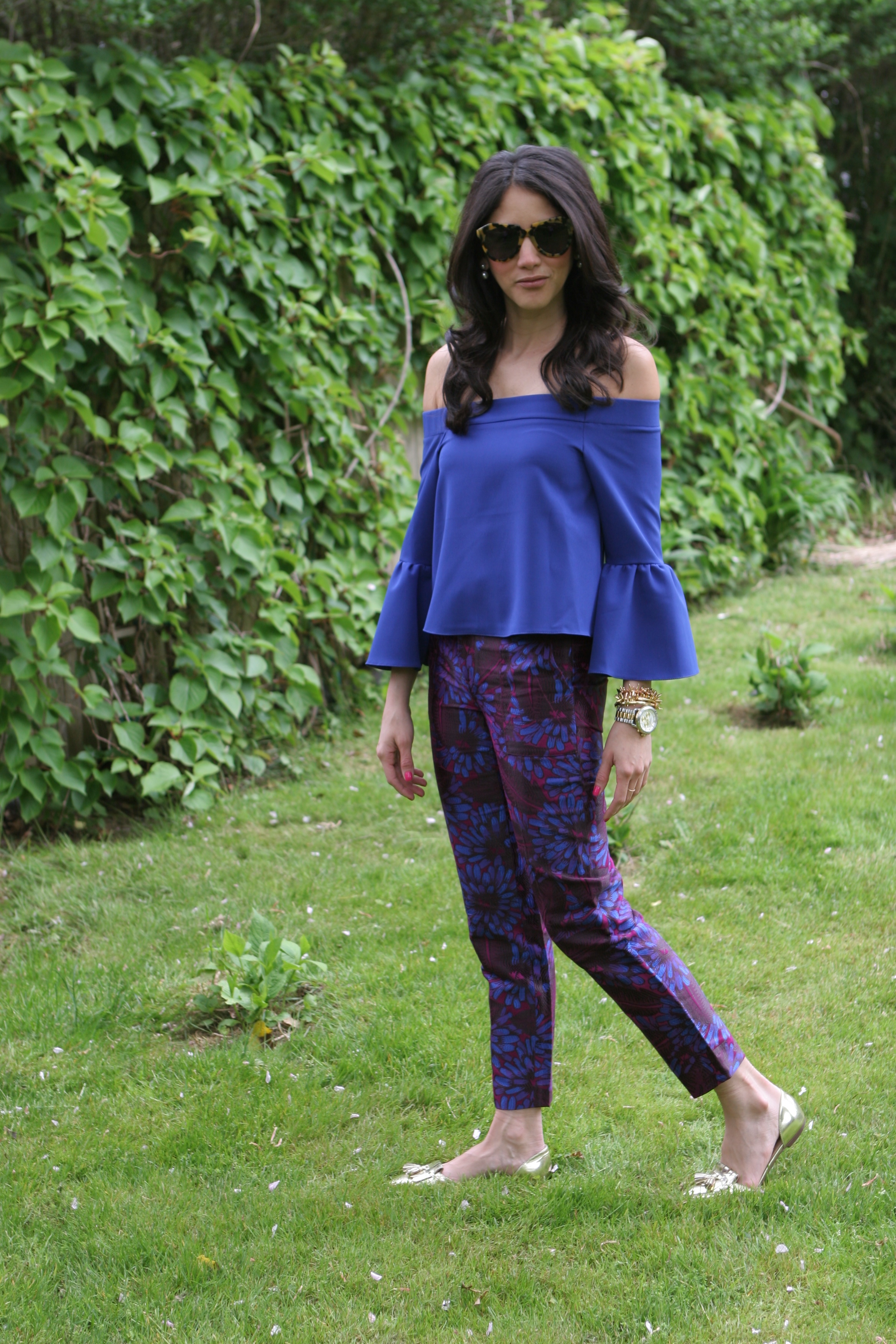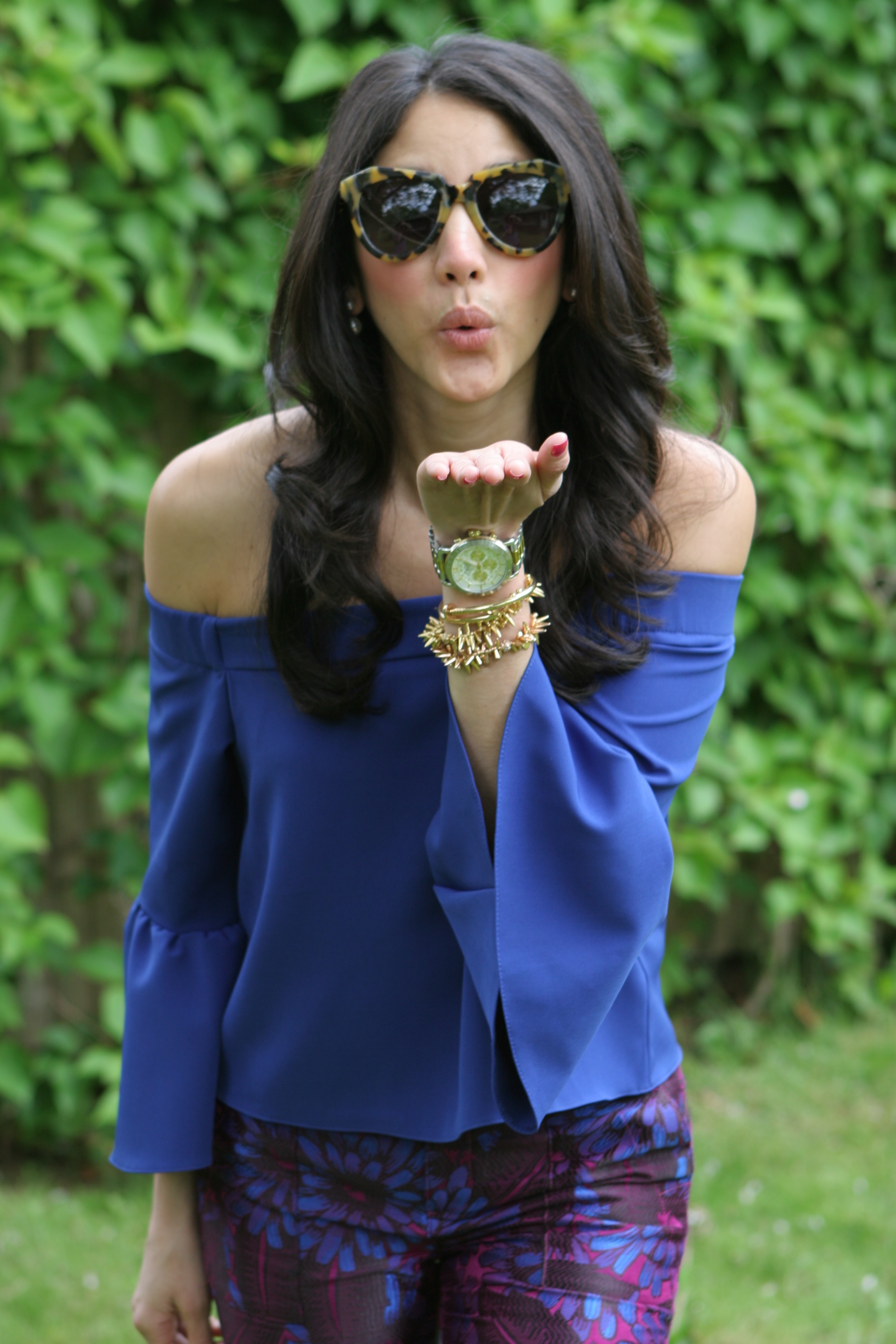 Top: Asos off the shoulder top with ruffle sleeves | Pants: J.Crew patio pant in ratti under the sea print | Shoes: J.Crew sloan gold d'orsay flats.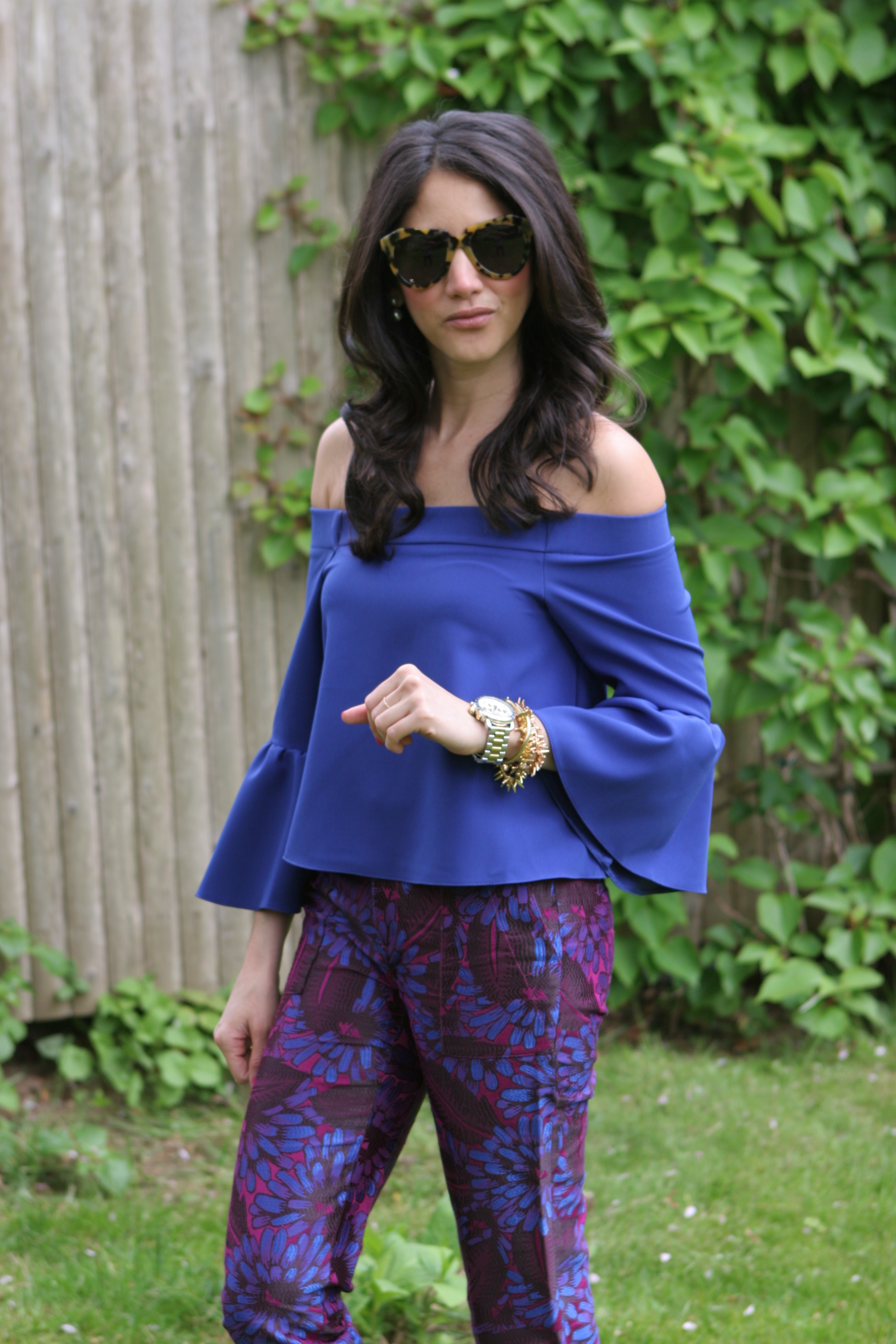 Bell flares, bell sleeves are back this season and today I'm styling a bell flare and off-the-shoulder top combo. This top is feminine and voluminous. It has a hello-look-at-my-statement-bells look going on and it's proven to catch everyone's attention when you walk into a room. This statement-making bell flare top is perfect to go out for brunch, out on the town or just to meet up with a friend. Try this dramatic and perfectly shaped top and take spring and summer with style.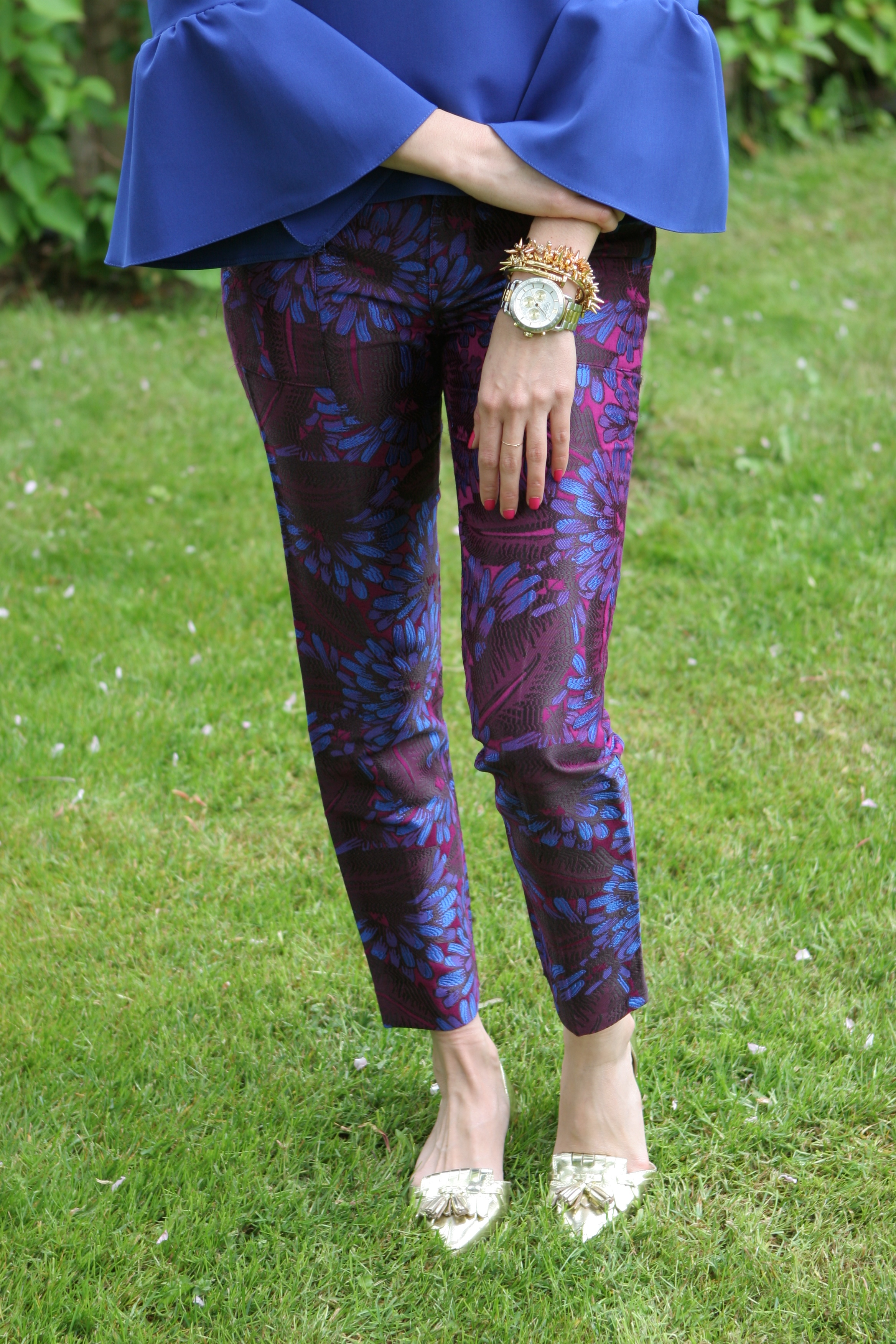 Bell-Flares, Glockenärmel sind zurück in dieser Saison und ich heute Styling eine Glocke flackern und off-the-Schulter Top-Combo. Diese Spitze ist feminin und voluminös. Es hat eine hallo-Look-at-my-statement-Glocken schauen los und es ist bewiesen, alle Aufmerksamkeit zu fangen, wenn Sie in einen Raum gehen. Diese Aussage scheidungs Glocke Flare oben ist perfekt für einen Brunch zu gehen, in der Stadt oder einfach nur mit einem Freund zu treffen. Versuchen Sie, diese dramatische und perfekt geformte Spitze und nehmen Frühling und Sommer mit Stil.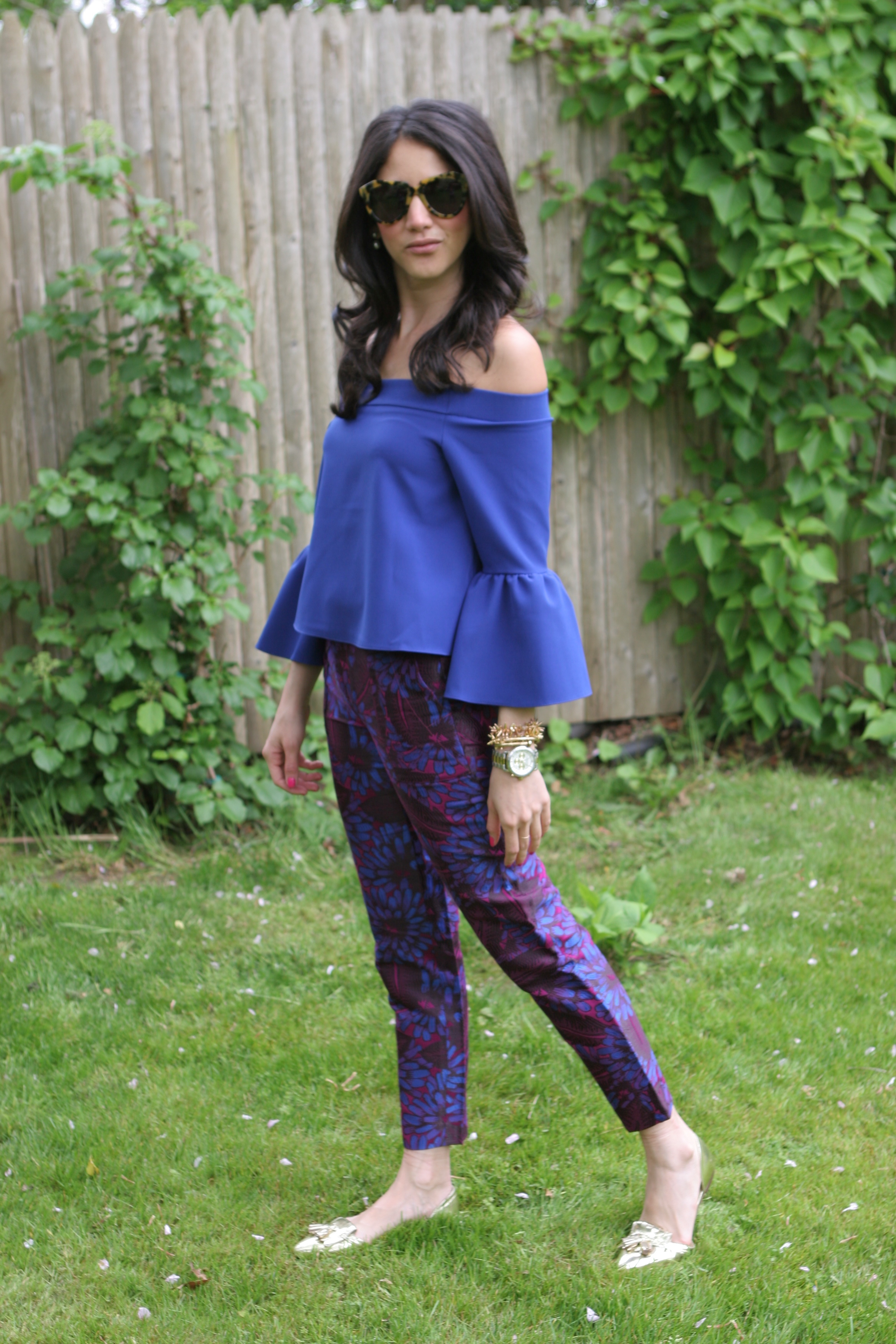 Las mangas de campana están de regreso esta temporada y hoy estoy estilando un combo de mangas de campanas y un diseño a los hombros. Este top es femenino y voluminoso. Cuenta con un hola-mira-a-mi-Statement-top-de-mangas-de-campanas look y lo mejor de todo es que llama la atención cada vez que entras en una habitación. Este top de mangas de campanas es perfecto para salir a un brunch, de noche con tus amigos o simplemente para pasear por la ciudad. Prueba este top dramático y toma la primavera y el verano con estilo.