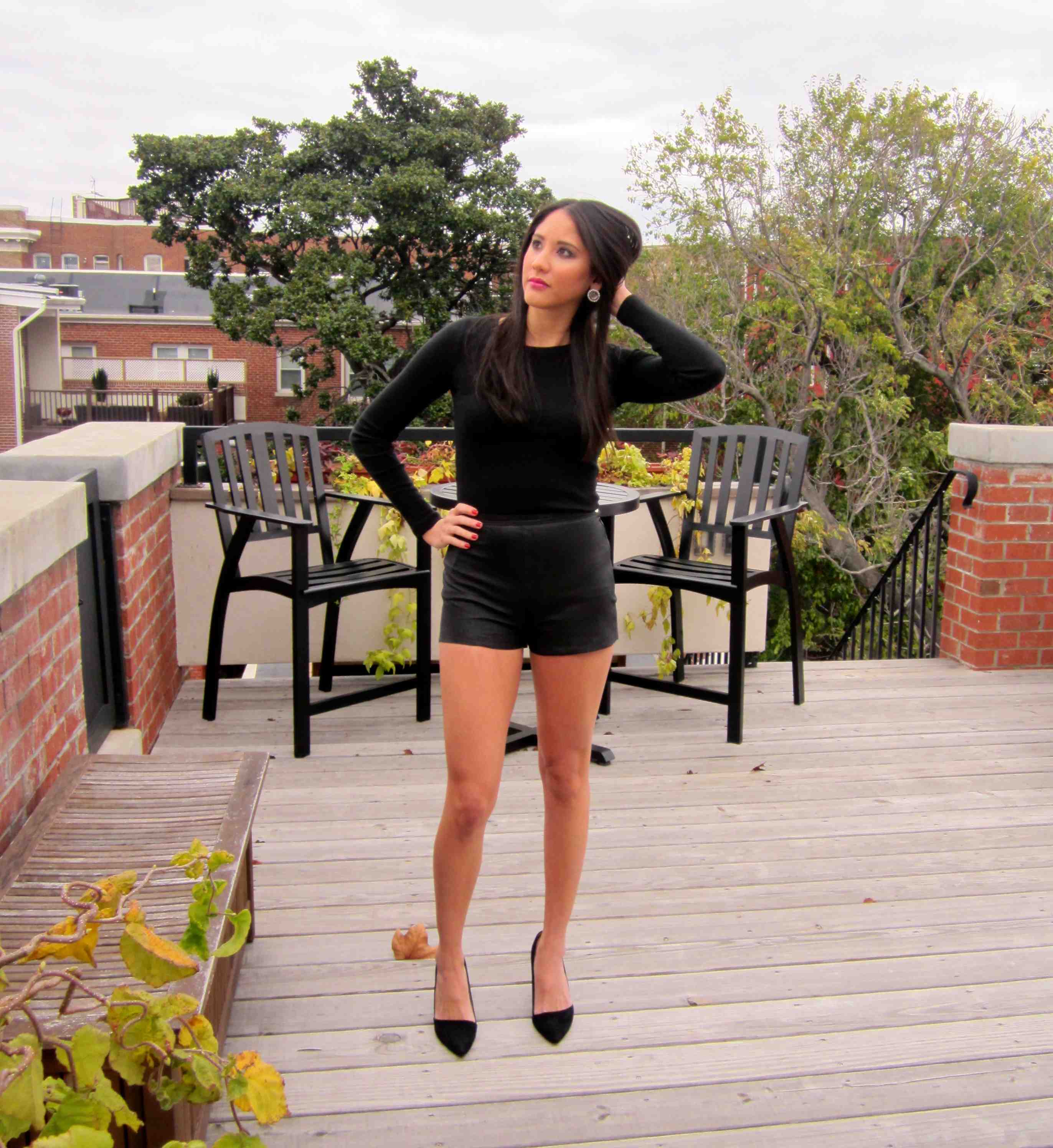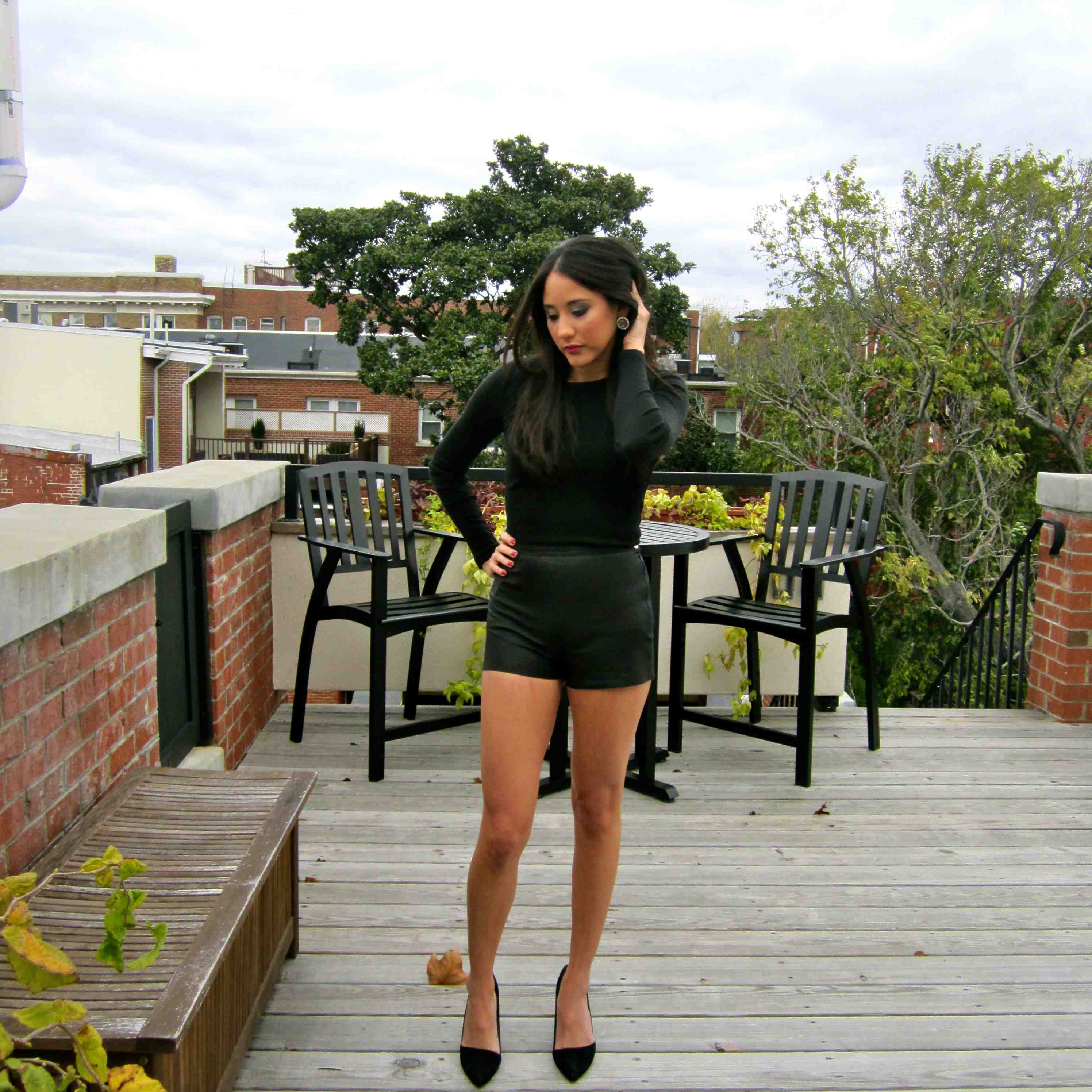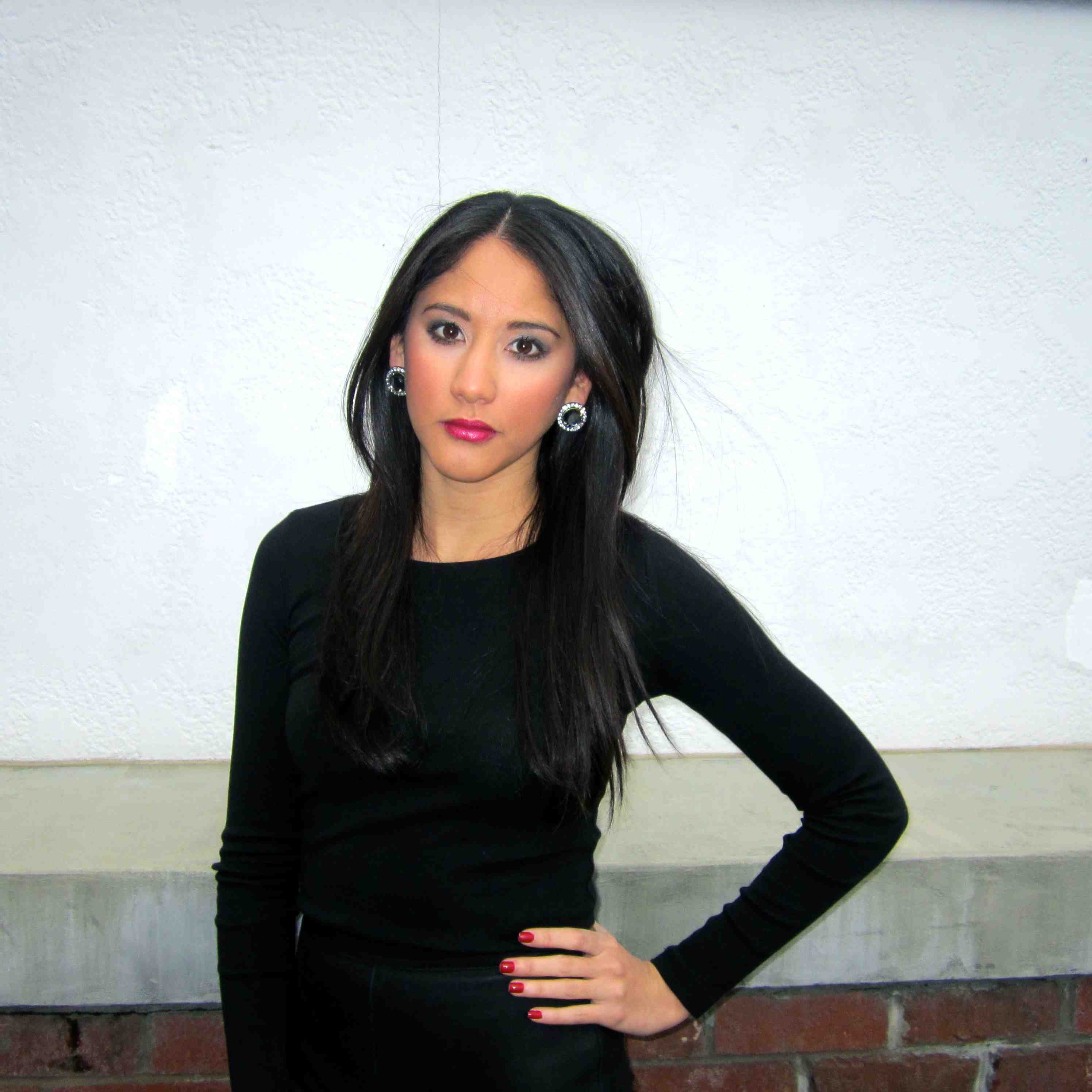 Today, I'm teaming up with V Glam Cosmetics to give away a pair of handmade eyelashes to one lucky winner! And guess what? I had the pleasure to have Eduardo Carcamo, make-up artist and creator of V Glam Cosmetics teach me a few tips on how to do use his fabulous line to get the smokey eyes you know and love. He used natural tones as a base and woola, smokey perfect!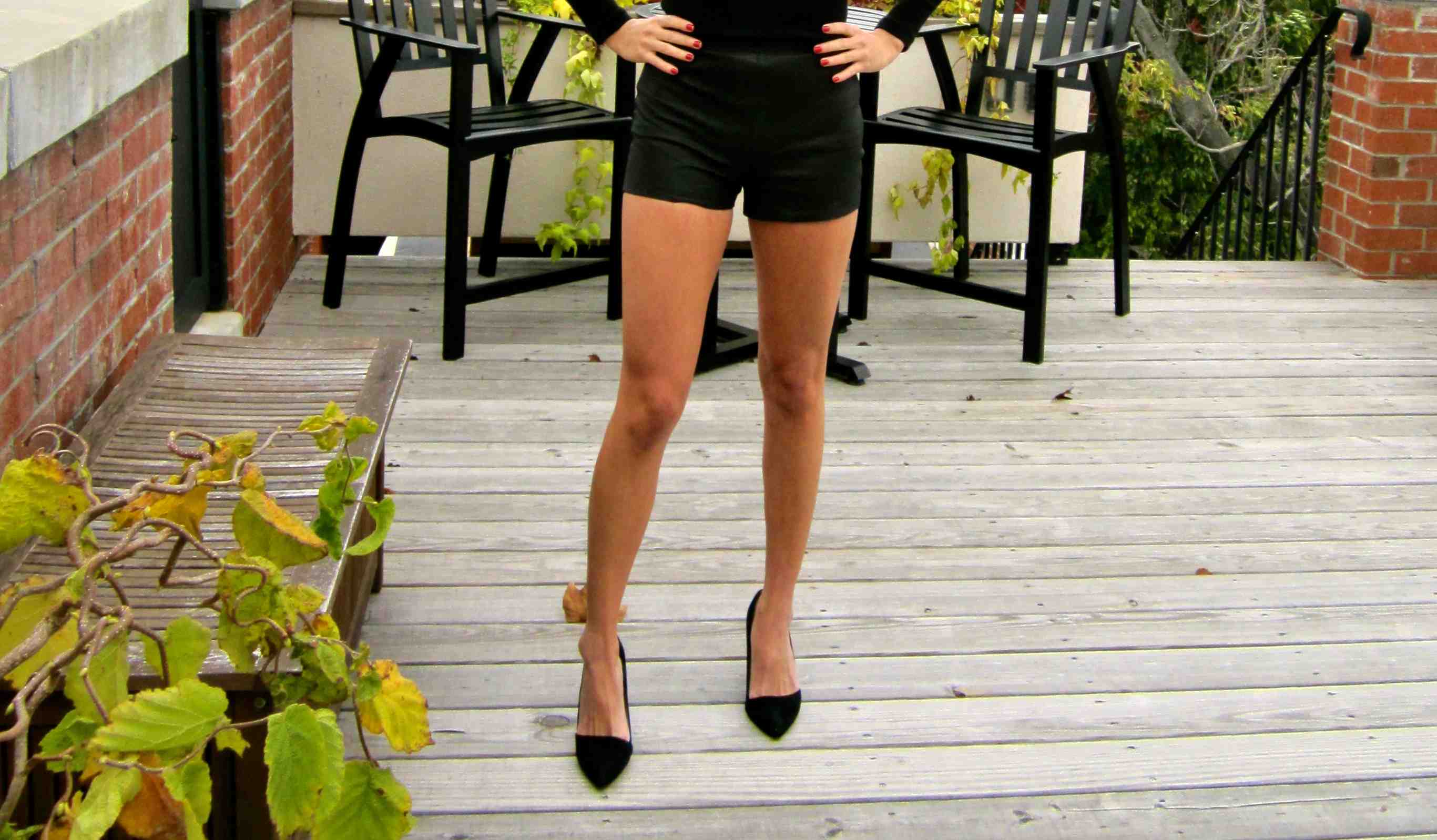 Cool tip about this make-up is that you can wear many outfits with it. The first outfit is very leather chic and casual and the second one is something you can wear for the holidays. Eduardo added a little glitter glam to go with the holiday green dress.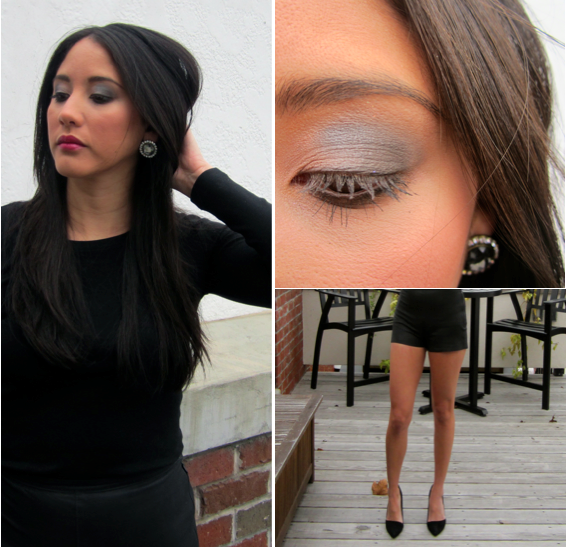 Must be a follower of Maria on Point on Facebook, Twitter or Pinterest to enter. Additional entry: Follow V Glam Cosmetics on Twitter or post this giveaway to your Facebook, Twitter, Blog (you can blog about this giveaway and leave a comment with the link). Giveaway will run through November 18. Any questions, email me at mariaonpoint@gmail.com. Good luck and thanks for reading! Leave a comment on this post or email me letting me know how you follow (include an e-mail addy on how to contact you if your e-mail isn't already on your profile or blog).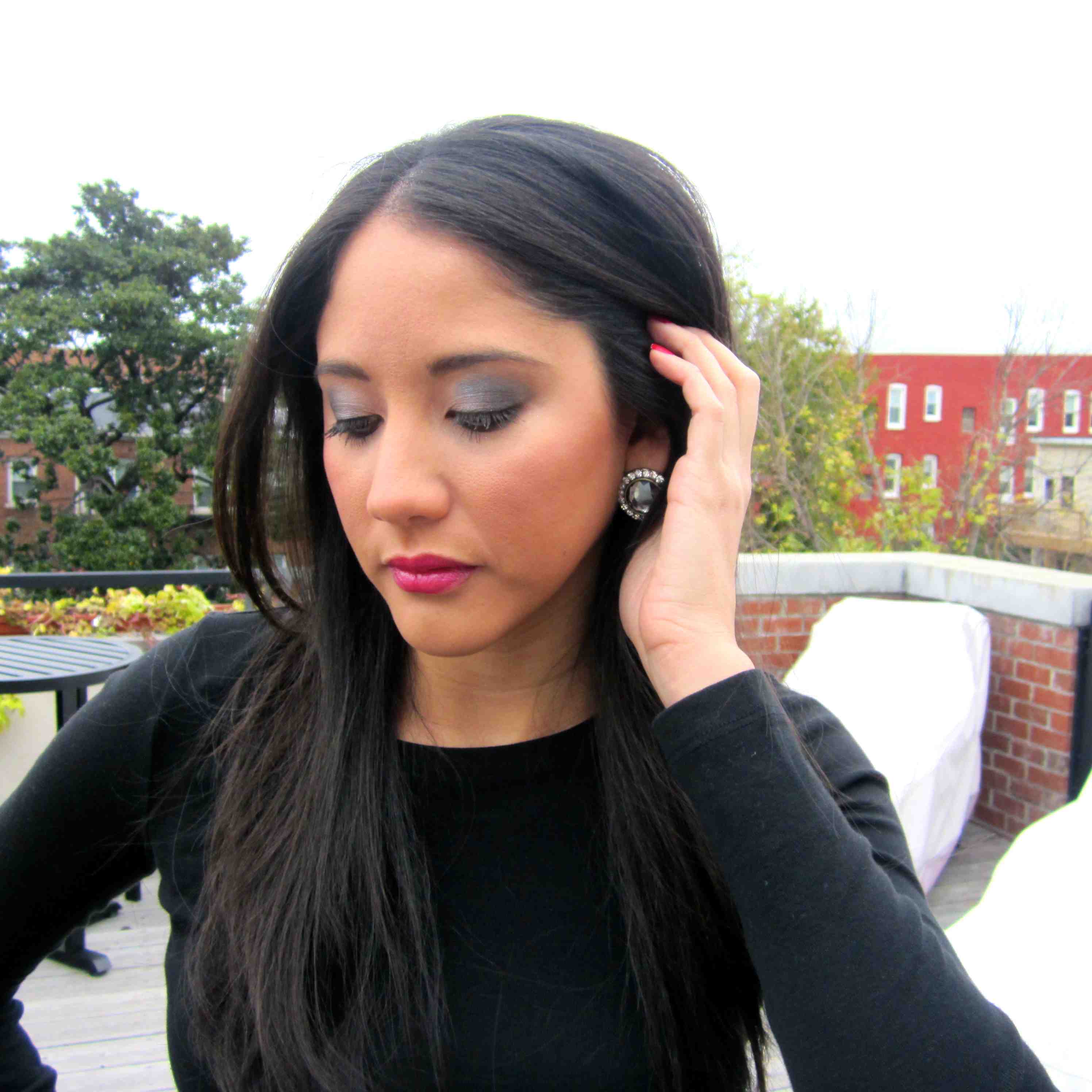 What I wore: Outfit 1 – JCrew long sleeve tee, American Apparel leather short, Aldo shoes, Forever 21 earrings. Outfit 2 – Zara (recent) perfect holiday green dress, Aldo shoes, Forever 21 earrings.