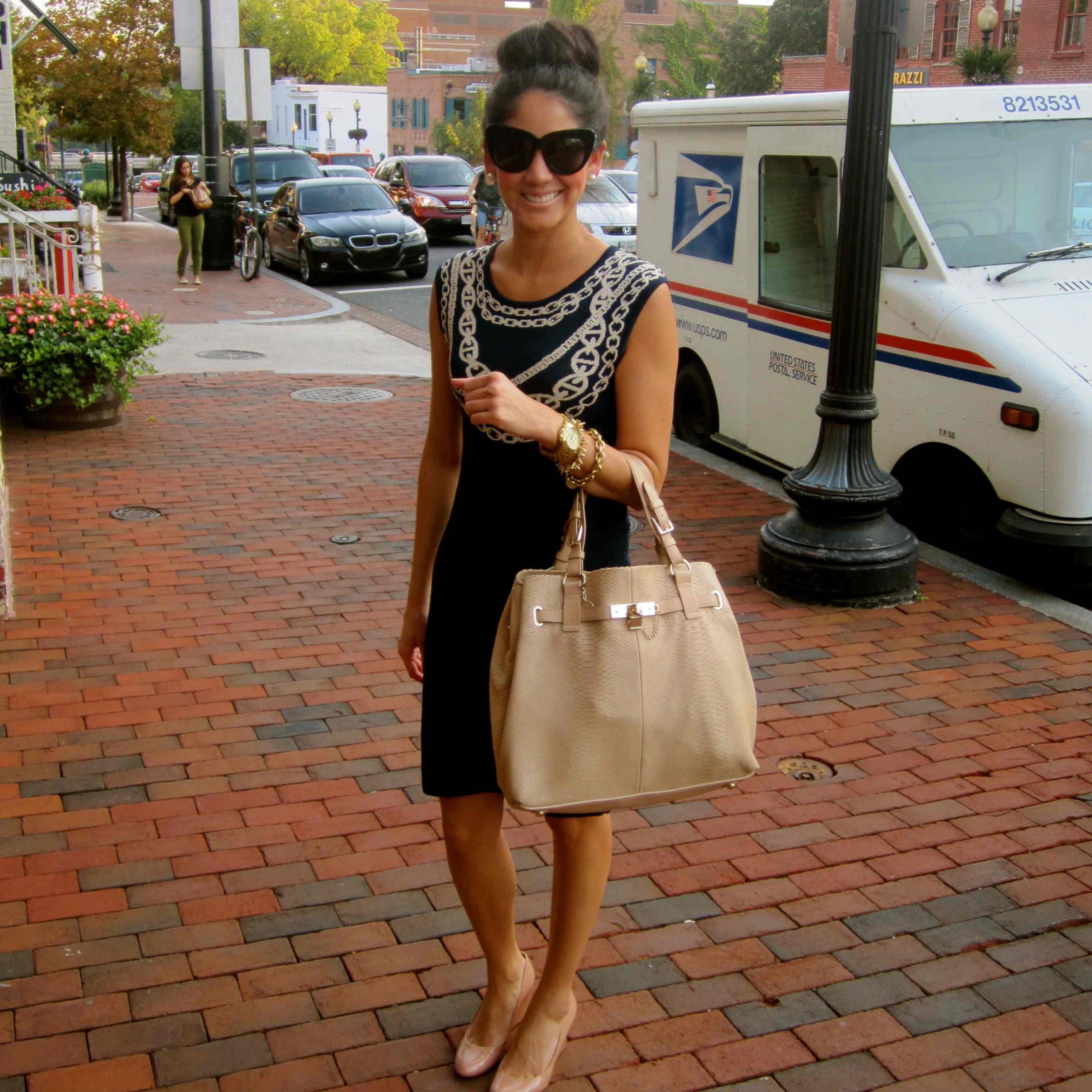 I'm so glad the rain decided to be kind to us and let us enjoy a night full of fashion, new trends, cocktails and fun! So many stores to see and so little time. This year, I made sure to stop at CUSP by Neiman Marcus to start the night with cupcakes, light refreshments, the newest fall fashion trends and music.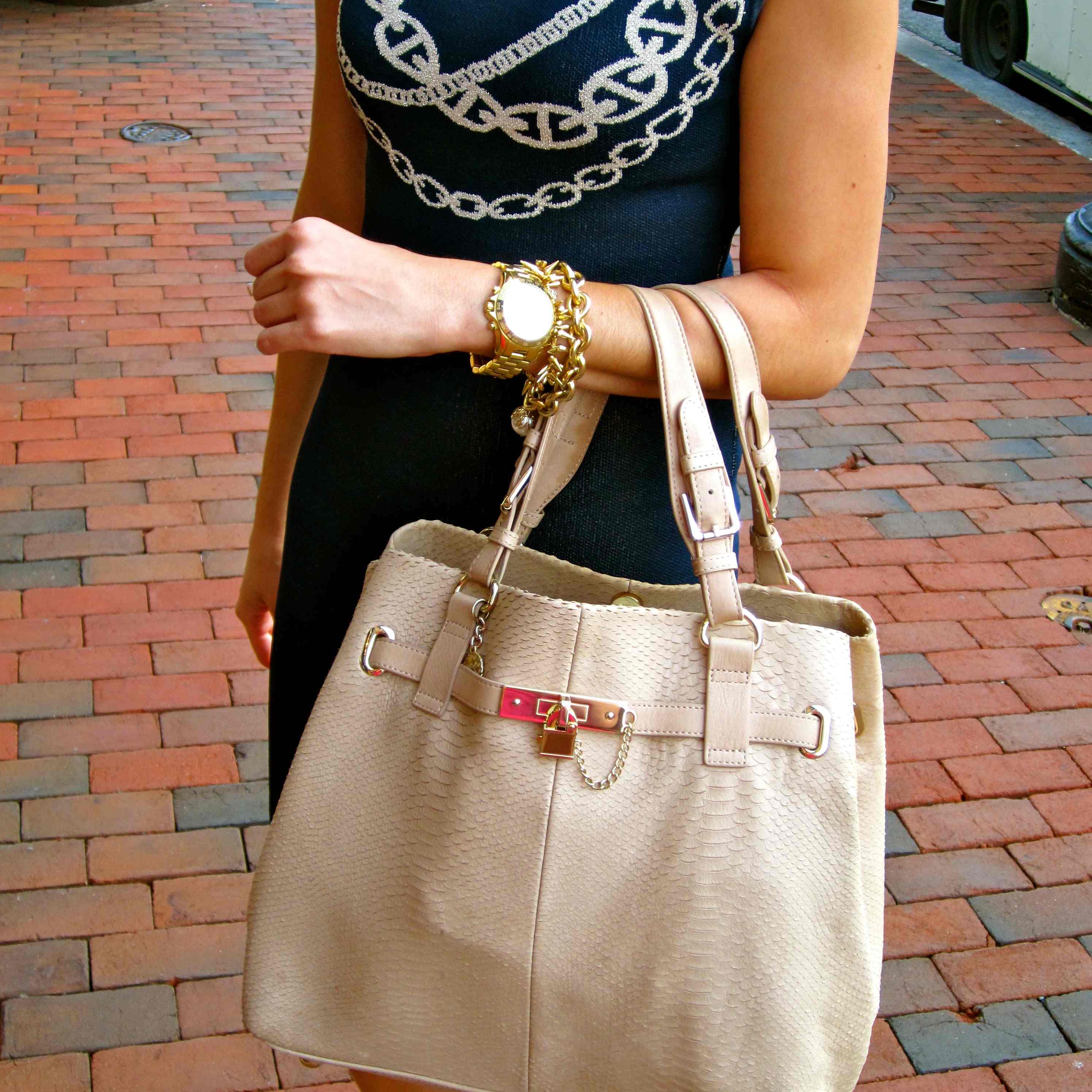 I continued to make my way into Georgetown to the M Street stores, while glancing at the "red carpet" photo shoot happening outside Banana Republic and then veering off to Wisconsin Avenue.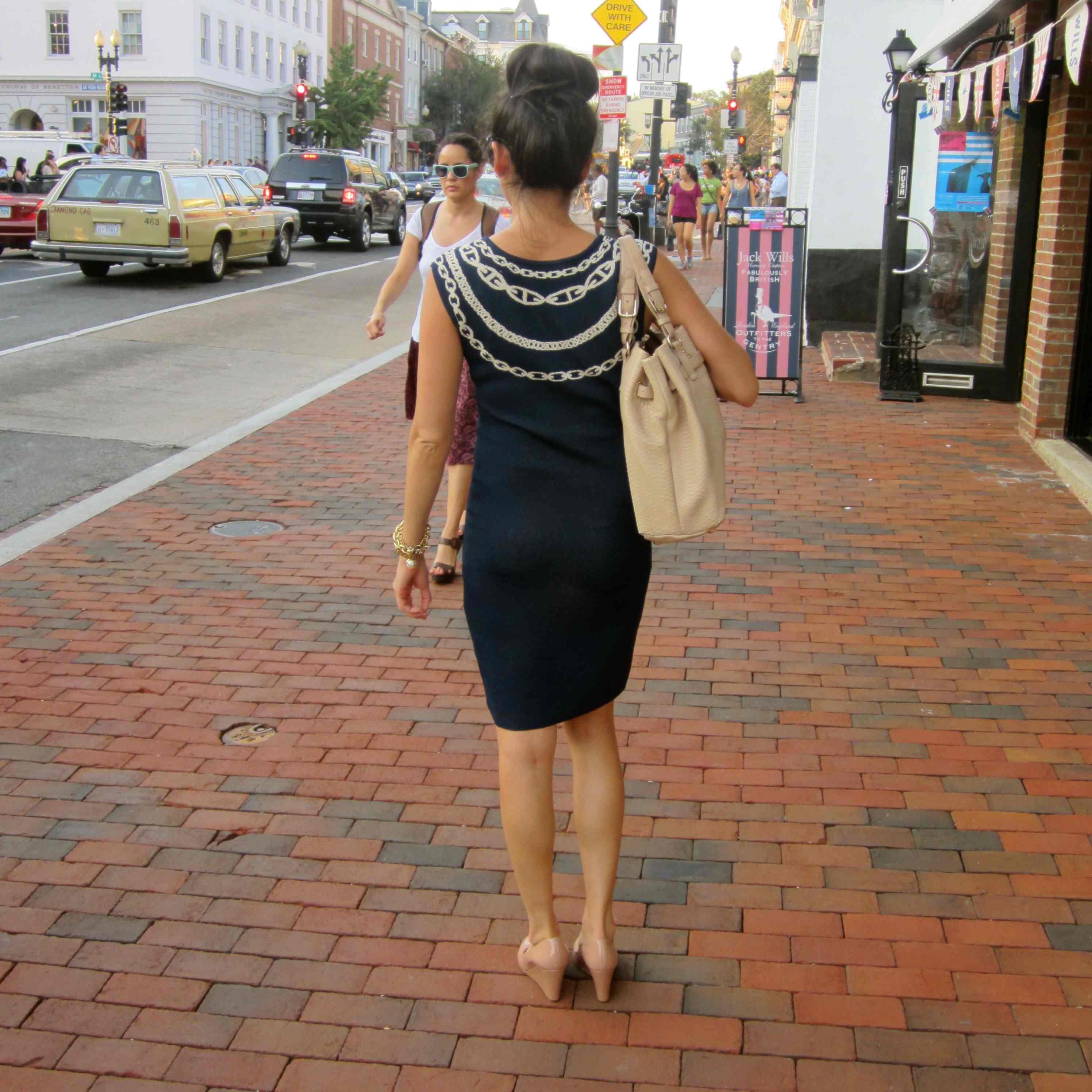 No matter how much I wanted to showcase some of my fall fashion statements, I had to keep it cool as the weather in DC is still in the humid/high heat side, thus I decided to wear an Adrienne Vittadini chains dress, JCrew Martina patent wedges, Michael Kors gold watch, Stella & Dot renegade bracelet, Mint Julep bracelet and a Reiss blush bag.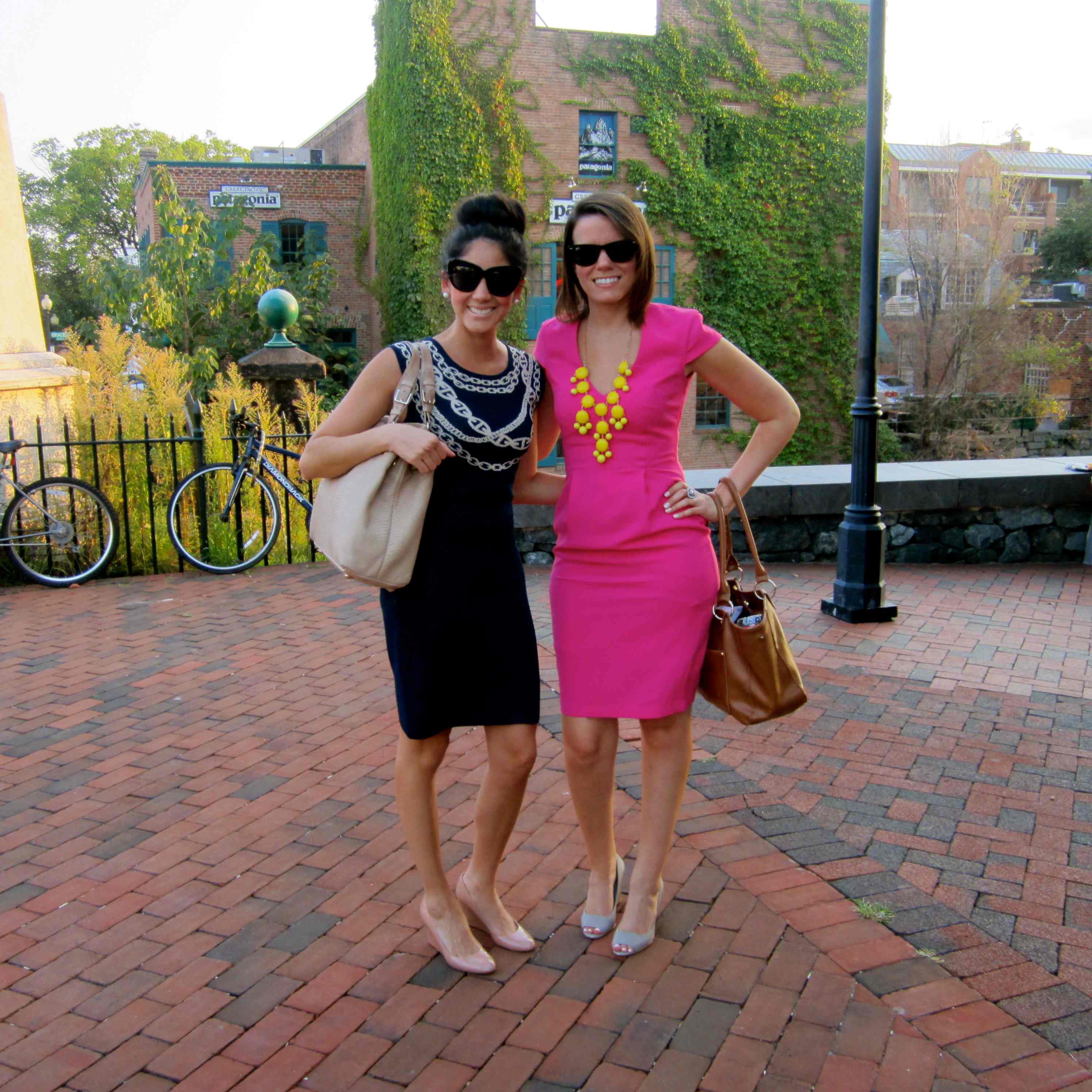 As the night continued, I made my way to the Wisconsin Avenue stores starting with Lou Lou, where I found supercute stud earrings and fun cards, and finally reaching one of my favorite Georgetown stores, Urban Chic.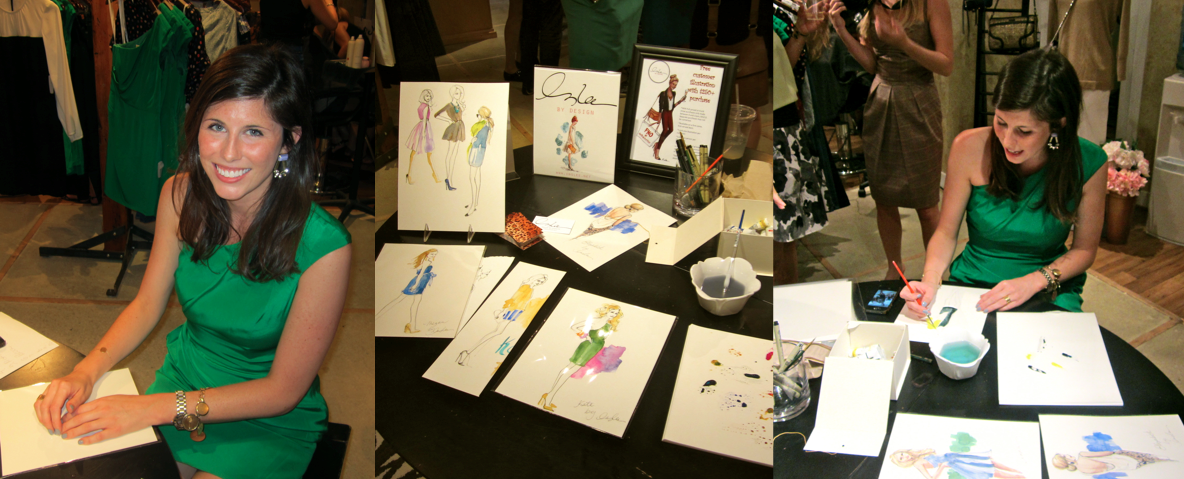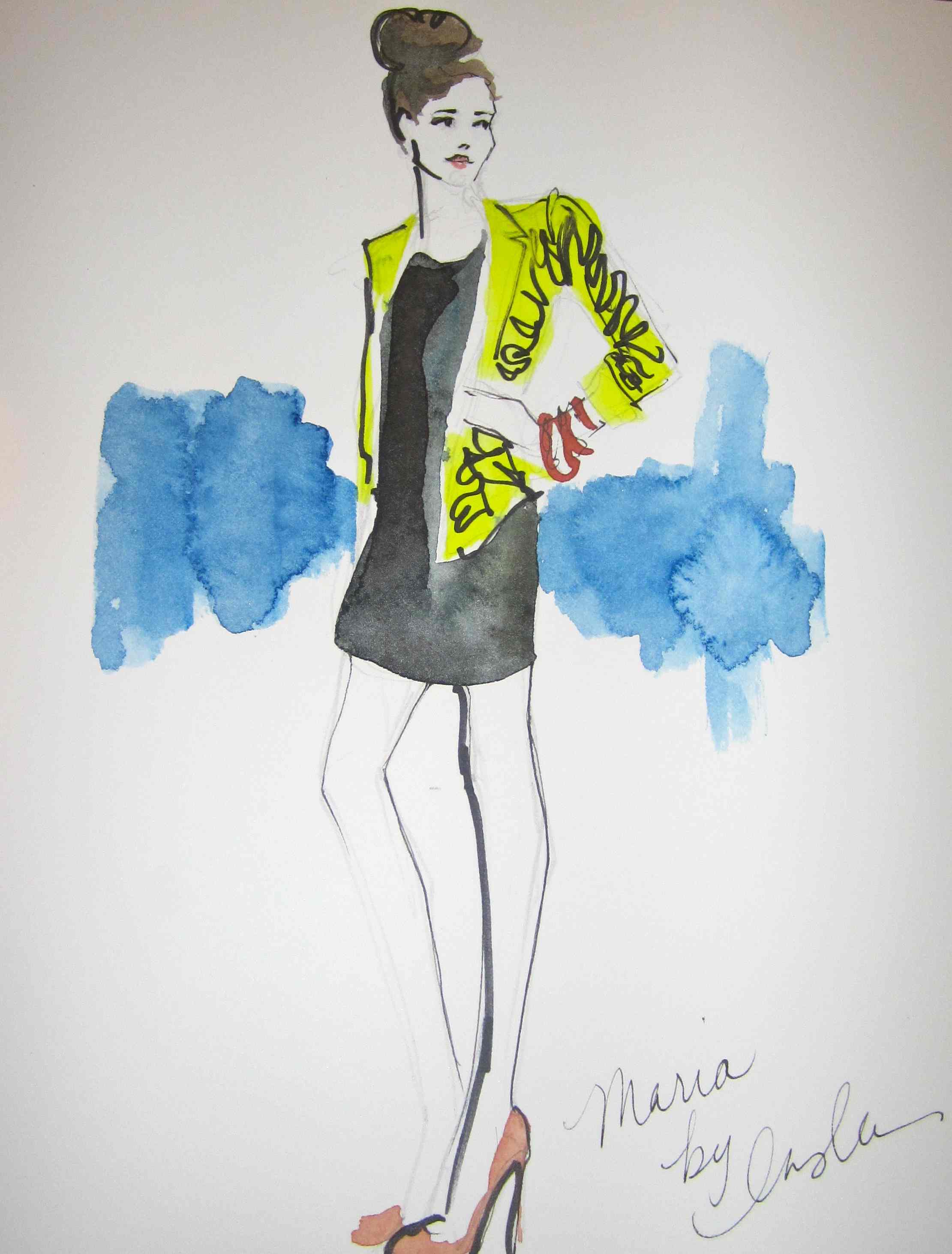 While enjoying a cocktail with my friend Angelica and looking through the new arrivals at Urban Chic, I found a dreamy Rebecca Minkoff blazer, which I was lucky to have Inslee Haynes from Inslee by Design draw a sketch of my outfit. It was the perfect Fashion Night Out! I'm so glad, I was able to get this opportunity, I've been seeing her designs all over Pinterest and I've become a fan of her drawings!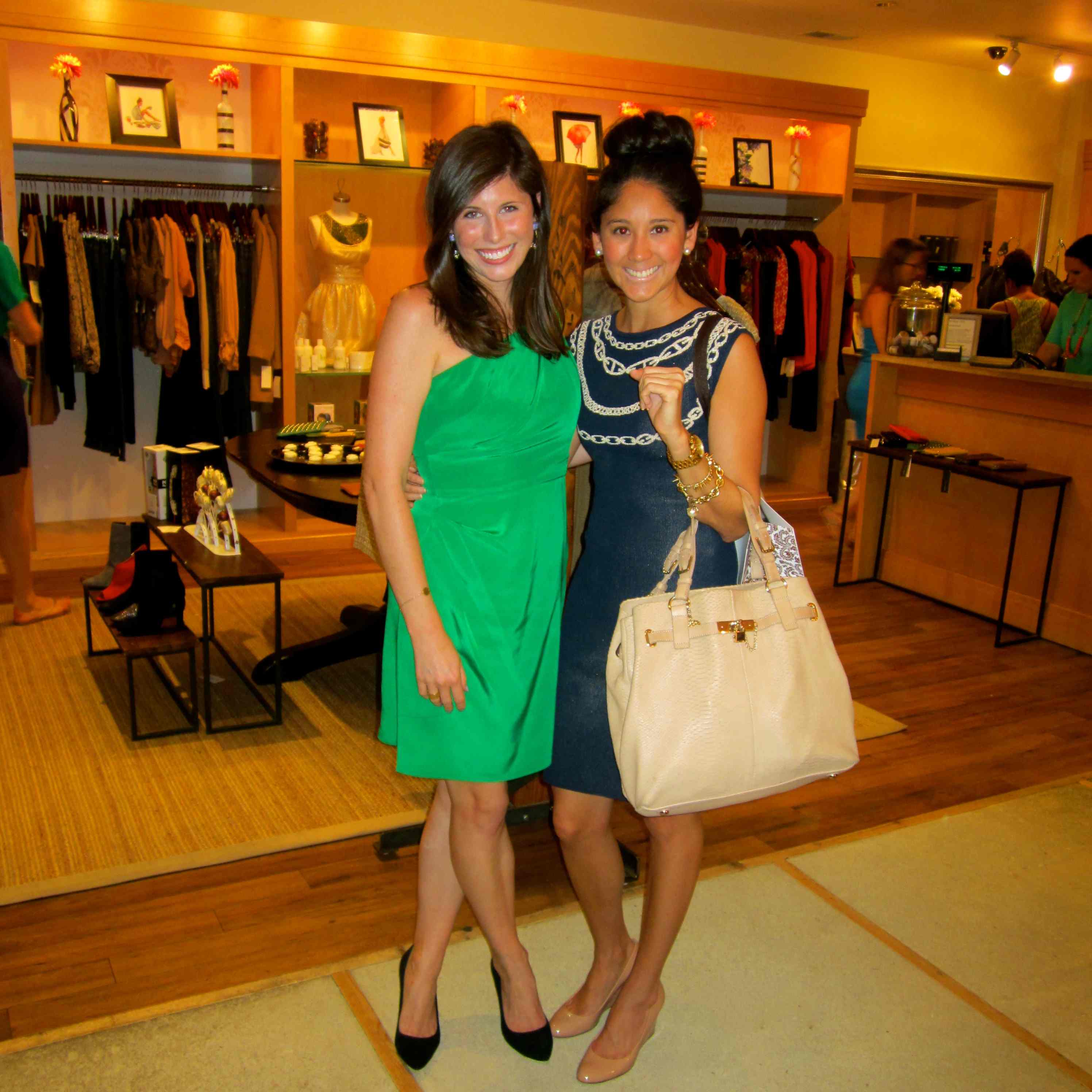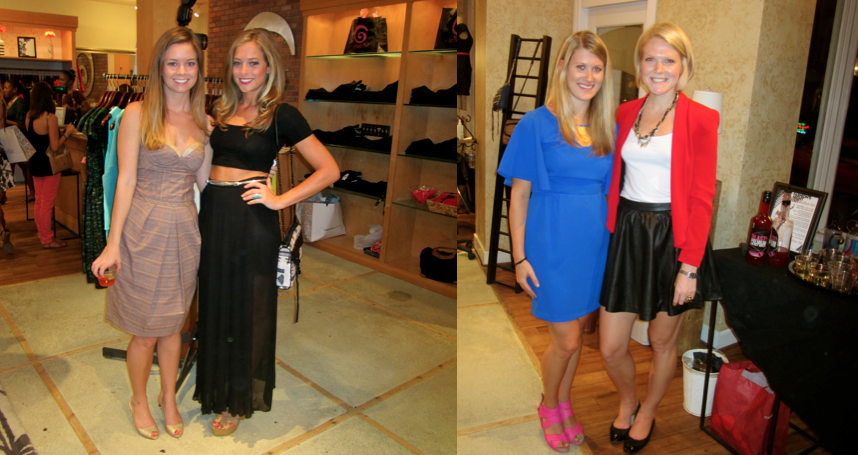 Everyone was having a great time, including Urban Chic fairies and Guest of a Guest Becca Thorsen and Sophie Pyle. What a great night! We ended up at Bandolero for late night cocktails and delish food!