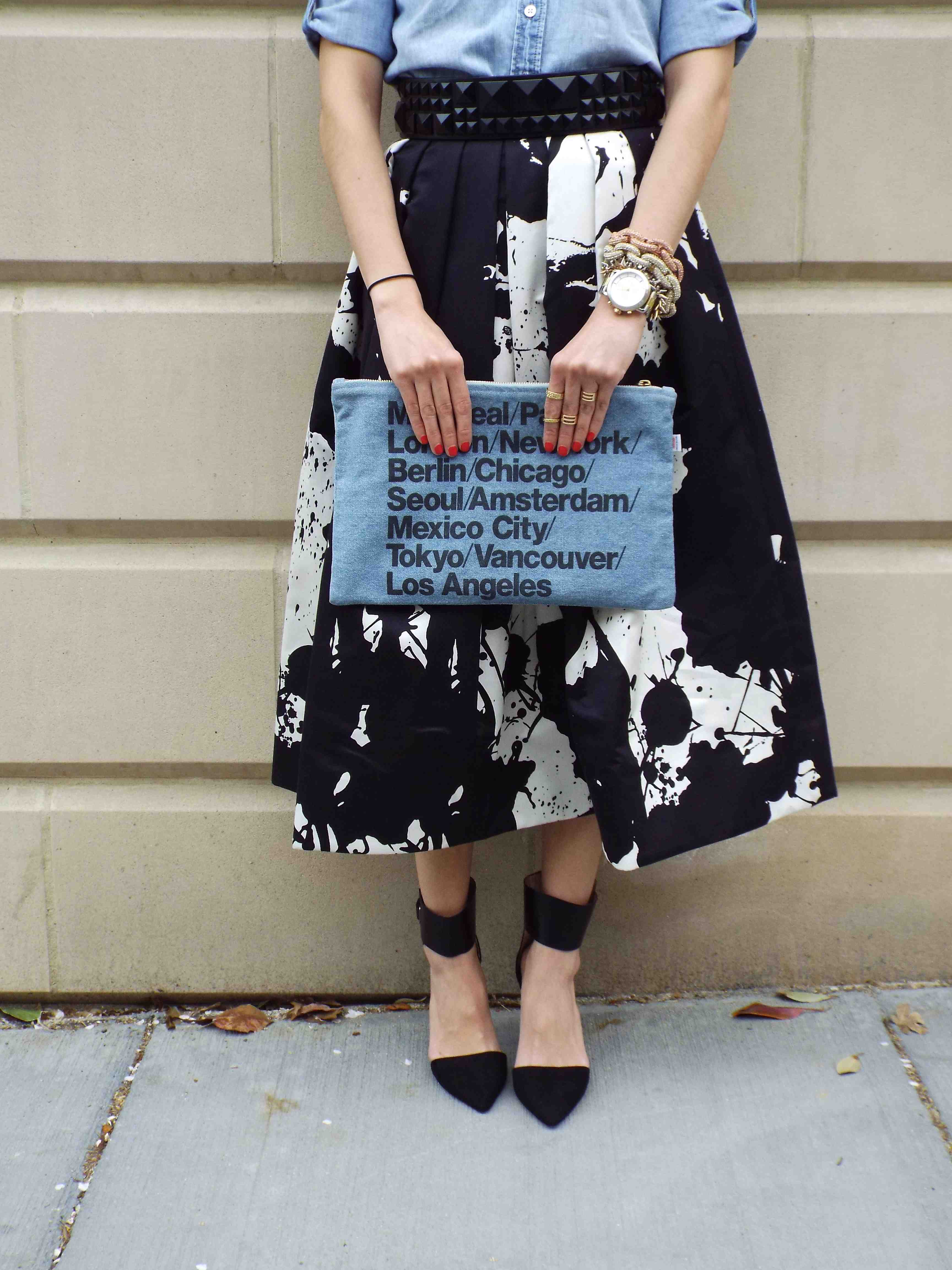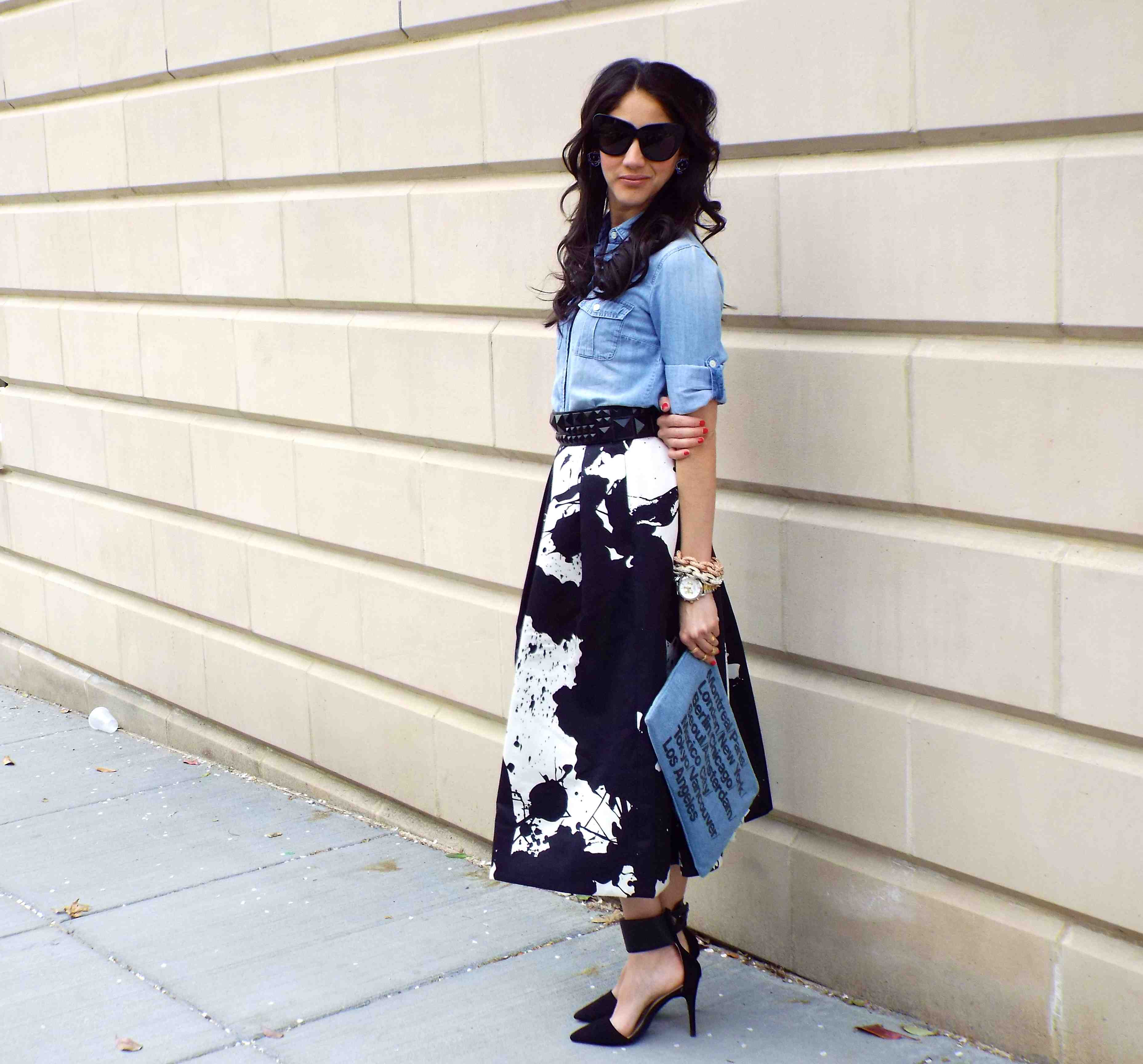 It's no news that I love skirts, especially full midi skirts. This tibi skirt is one of my all-time favorites. As I look for springy outfits in my closet, I decided to mix this J.Crew chambray shirt with my tibi paint splatter full skirt, Zara pumps, American Apparel city denim clutch, House of Harlow Chelsea sunglasses, Coach watch, Stella & Dot renegade cluster bracelets, BaubleBar bracelets for a feminine, chic and spring look. What's your favorite spring outfit these days?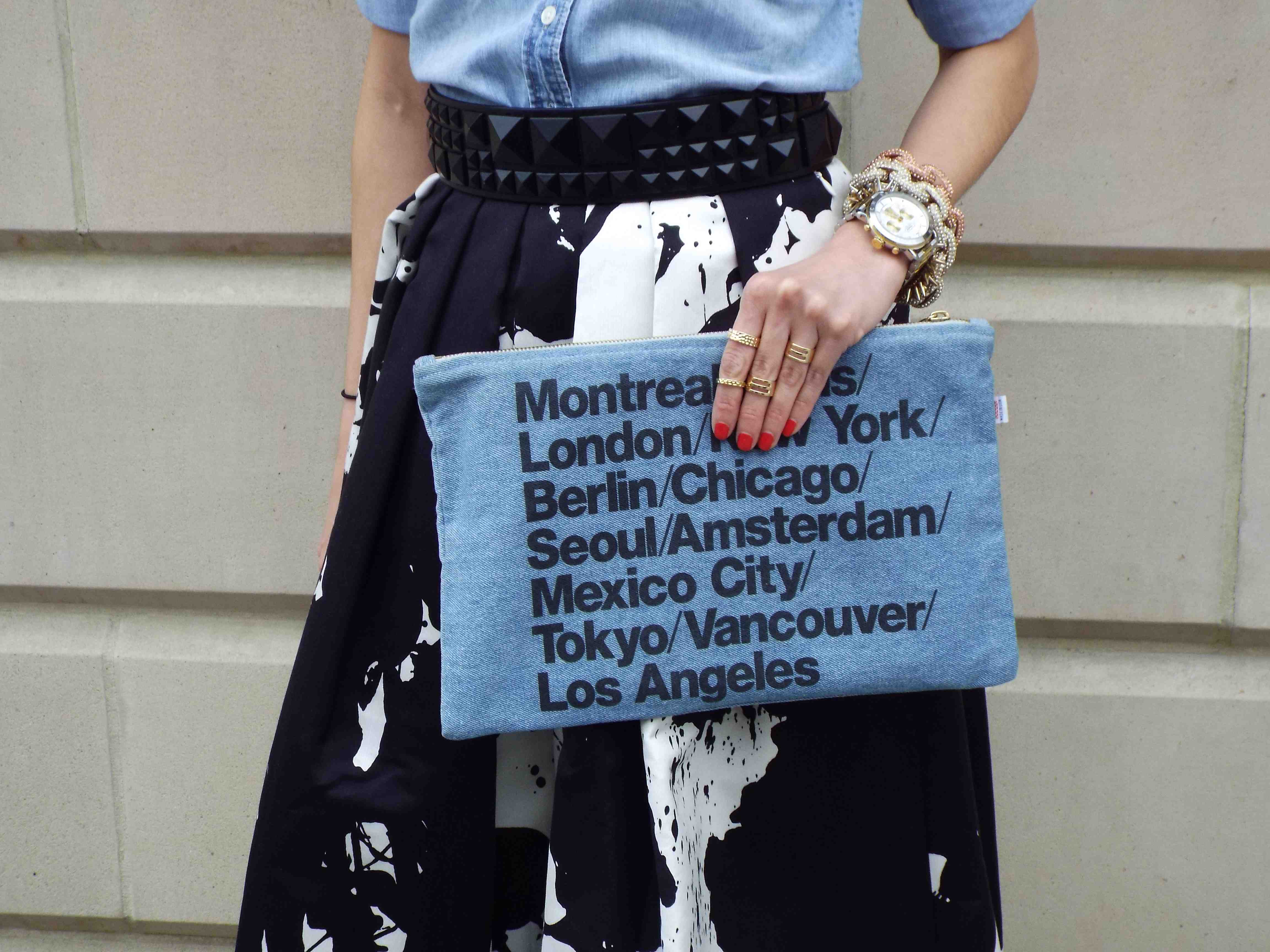 Es ist keine Neuigkeit, dass ich Röcke liebe, vor allem Voll midi Röcke. Mir gefallt diese tibi Rock am meisten. Als ich für Frühling Outfits in meinem Schrank gesucht habe, beschloss ich, diese J.Crew Hemd mit diese tibi Rock, Zara Schuhe, American Apparel Tasche, House of Harlow Chelsea Sonnenbrille, Coach Uhr, Stella & Dot Armbander, BaubleBar Armbander zu mischen für einen femininen, chic und Frühjahr Look. Was ist Ihre Lieblings-Feder-Outfit in diesen Tagen?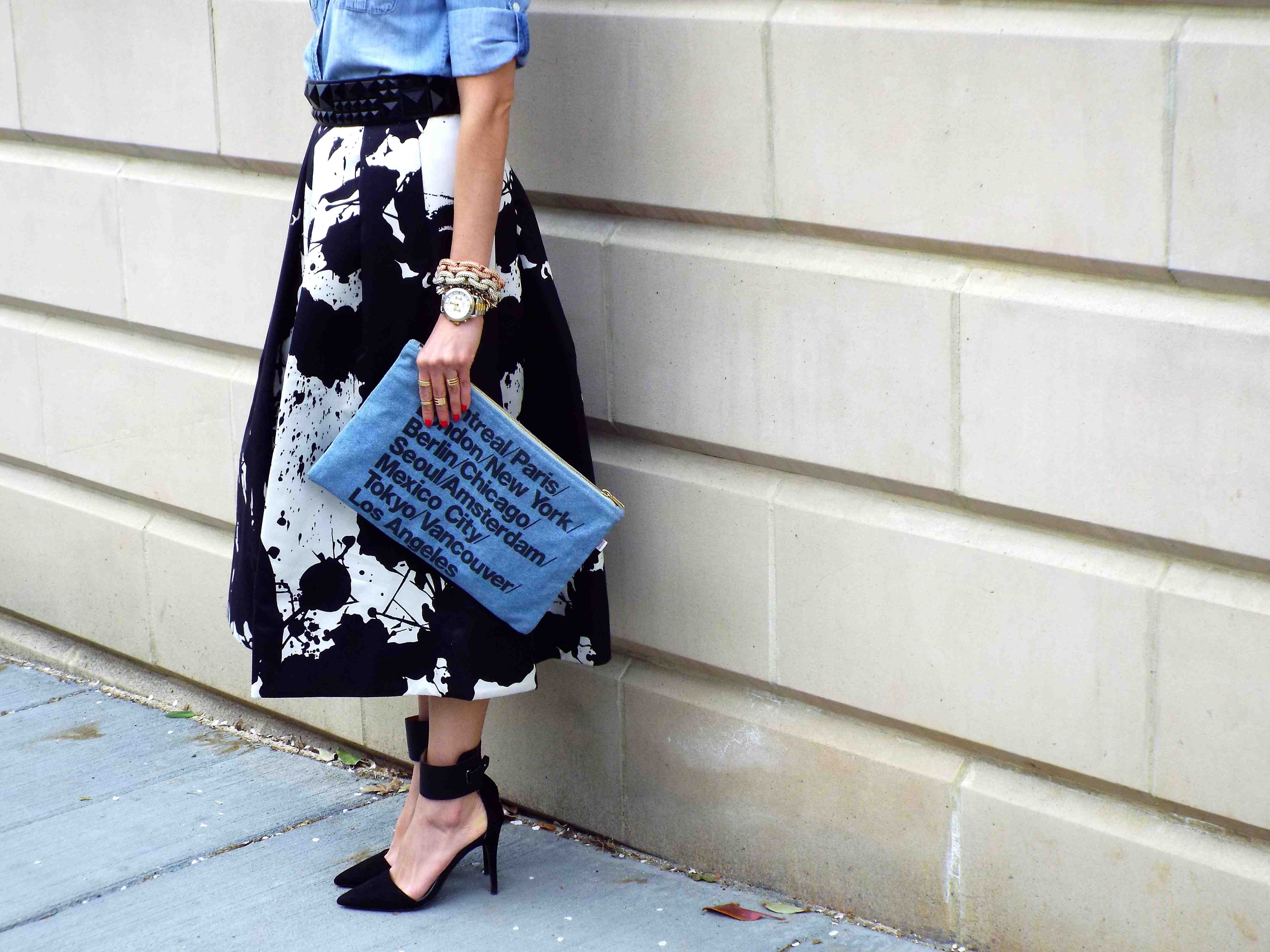 No es noticia que me encantan las faldas, especialmente las faldas midi. Esta falda tibi es una de mis preferidas. Al buscar outfits primaverales en mi armario, decidí combinar esta camisa de jean J.Crew con esta falda tibi, zapatos Zara, cartera de American Apparel, gafas House of Harlow Chelsea, reloj Coach, pulseras Stella & Dot y BaubleBar para un look femenino, elegante y primavera. ¿Cuál es tu outfit preferido de primavera estos días?