This past weekend Will took these photographs in New York and the idea of seating on stoops and wearing flats is no longer miles away since the weather is getting a tad warmer.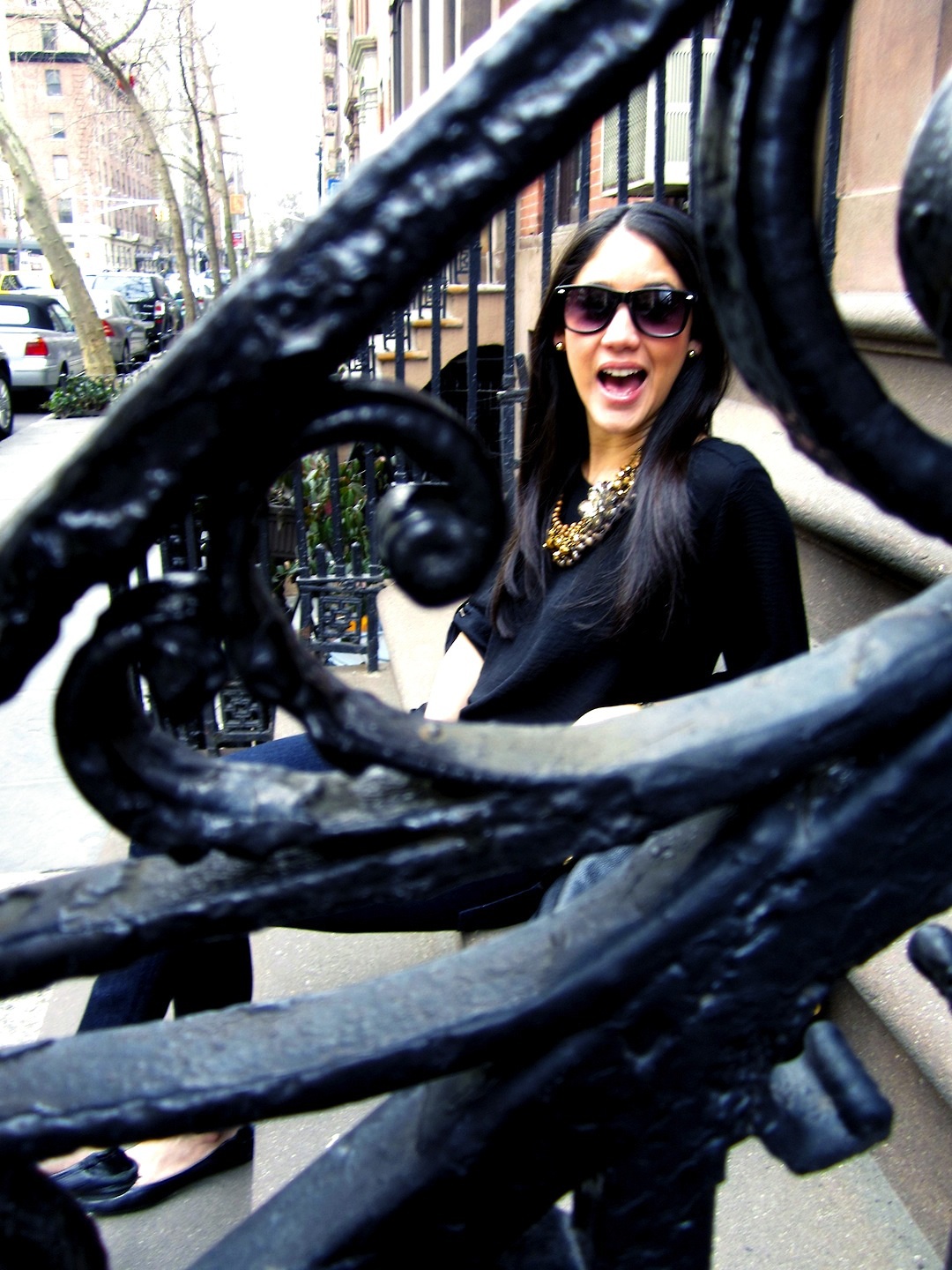 As I live on suitcase, I always have to plan my outfits carefully to make sure I take all the accessories, shoes, bags and everything else that goes with every outfit I plan to wear.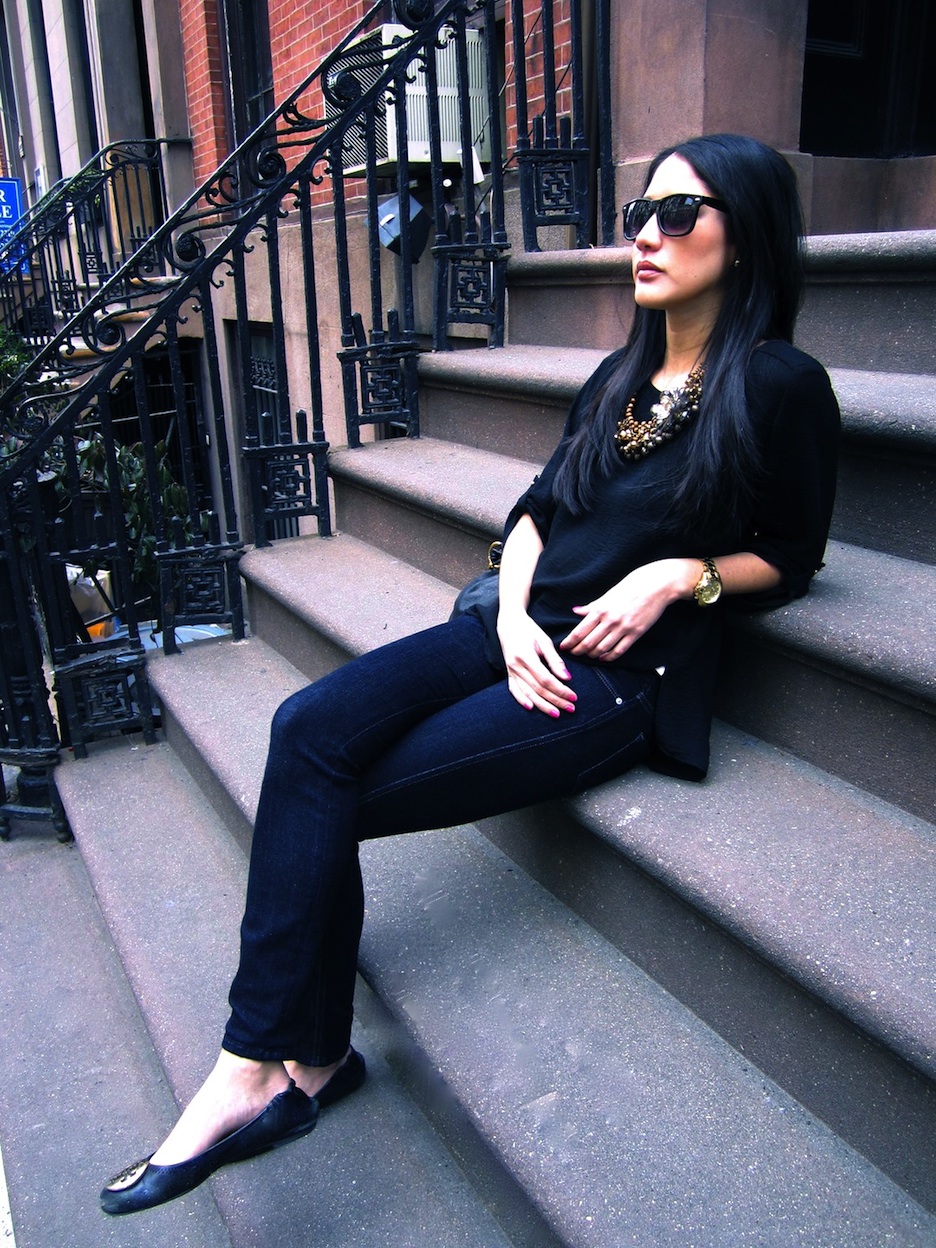 A black top is always a good idea and adding this fantastic necklace (bought in New York) added color and fun to my head-to-toe black outfit.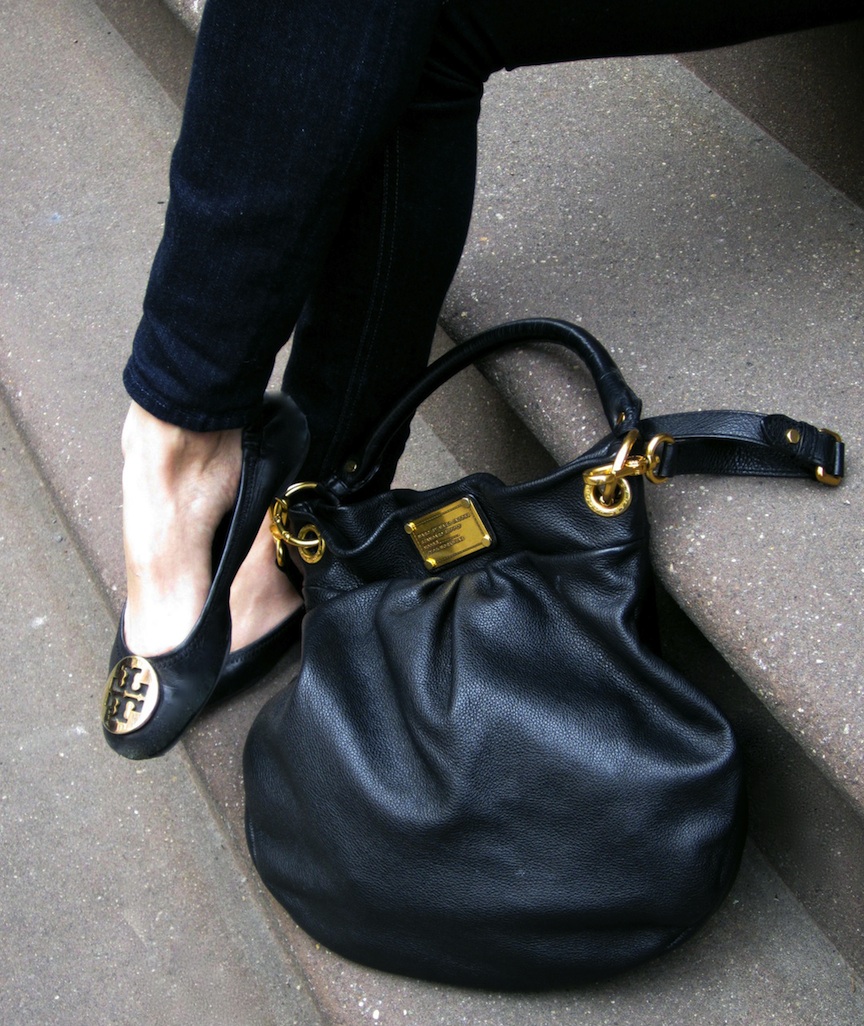 Loose top from Zara, skinny jeans from Marciano and Michael Kors chronograph gold watch. Tory Burch flats (classic reva ballet flats) and Marc by Marc Jacobs classic Q Hillier hobo bag.