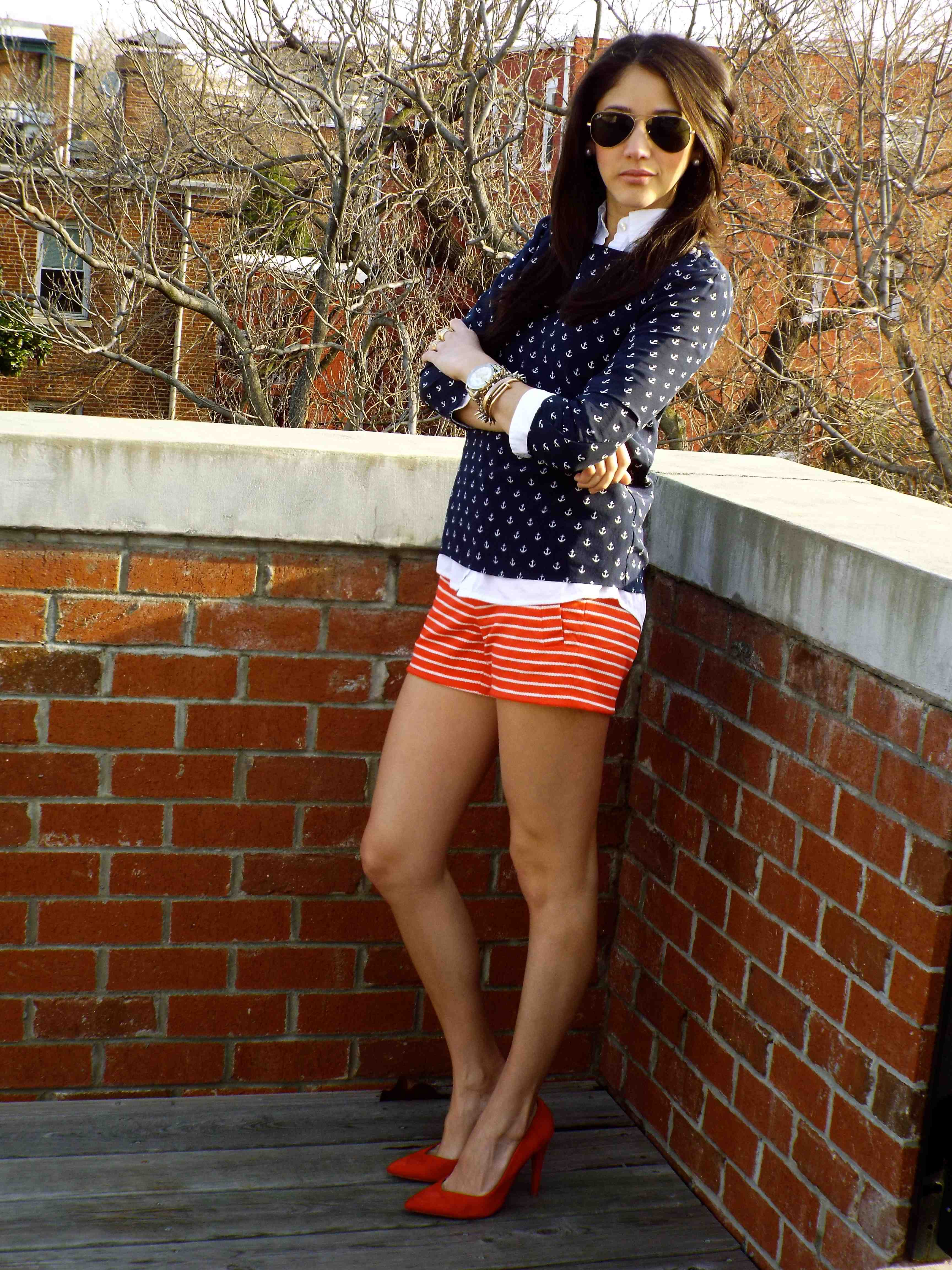 It finally feels like spring in the district. The Cherry Blossoms, the Georgetown Waterfront, 14th Street, everywhere I went this weekend was beautiful. Hopefully the weather stays cool for a while and doesn't get too hot too fast! I was really excited to wear my ropes shorts for the first time this season. They're pretty stretch, which are great for me as usually the 00 in this brand is too tight in shorts but the size 0 is too big. J.Crew Factory ropes shorts, J.Crew Factory anchors blouse, J.Crew Factory shirt, Forever21 hammered arrow ring set, Coach watch, Stella & Dot renegade cluster bracelets, Anarchy Street classic nail bangle, Ray-ban sunglasses, Zara heels.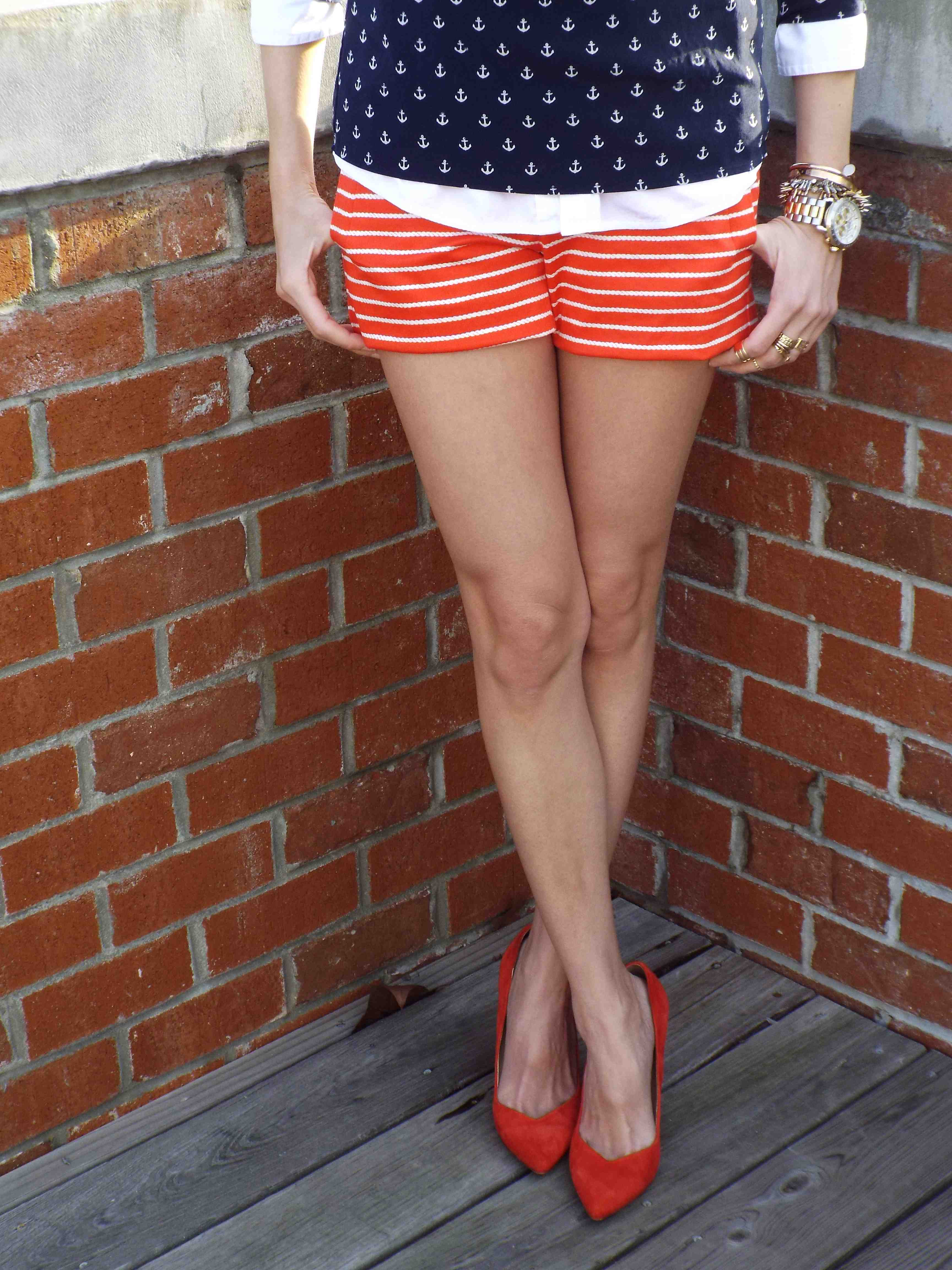 Es fühlt sich endlich wie Frühling im Bezirk. Die Kirschblüten, die Georgetown Waterfront, 14 Strasse. Alles war schön. Hoffentlich bleibt das Wetter kühl für eine Weile und nicht zu heiß werden zu schnell! Ich war wirklich aufgeregt, meine Seile Shorts zum ersten Mal in dieser Saison tragen. Sie sind ziemlich strecken, die sind für mich als in der Regel die 00 in dieser Marke ist, in kurzen Hosen zu eng, aber die Größe 0 ist zu groß. J.Crew Factory Shorts, J.Crew Factory Hemd , J.Crew Factory Bluse, Stella & Dot abtrünnigen Cluster-Armbänder, Anarchy Street klassische Nagel Armreif, Coach Uhr, Forever21simply stated bow midi ring,  Forever21 hammered arrow ring set, Ray-ban Sonnenbrille, Zara Schuhe.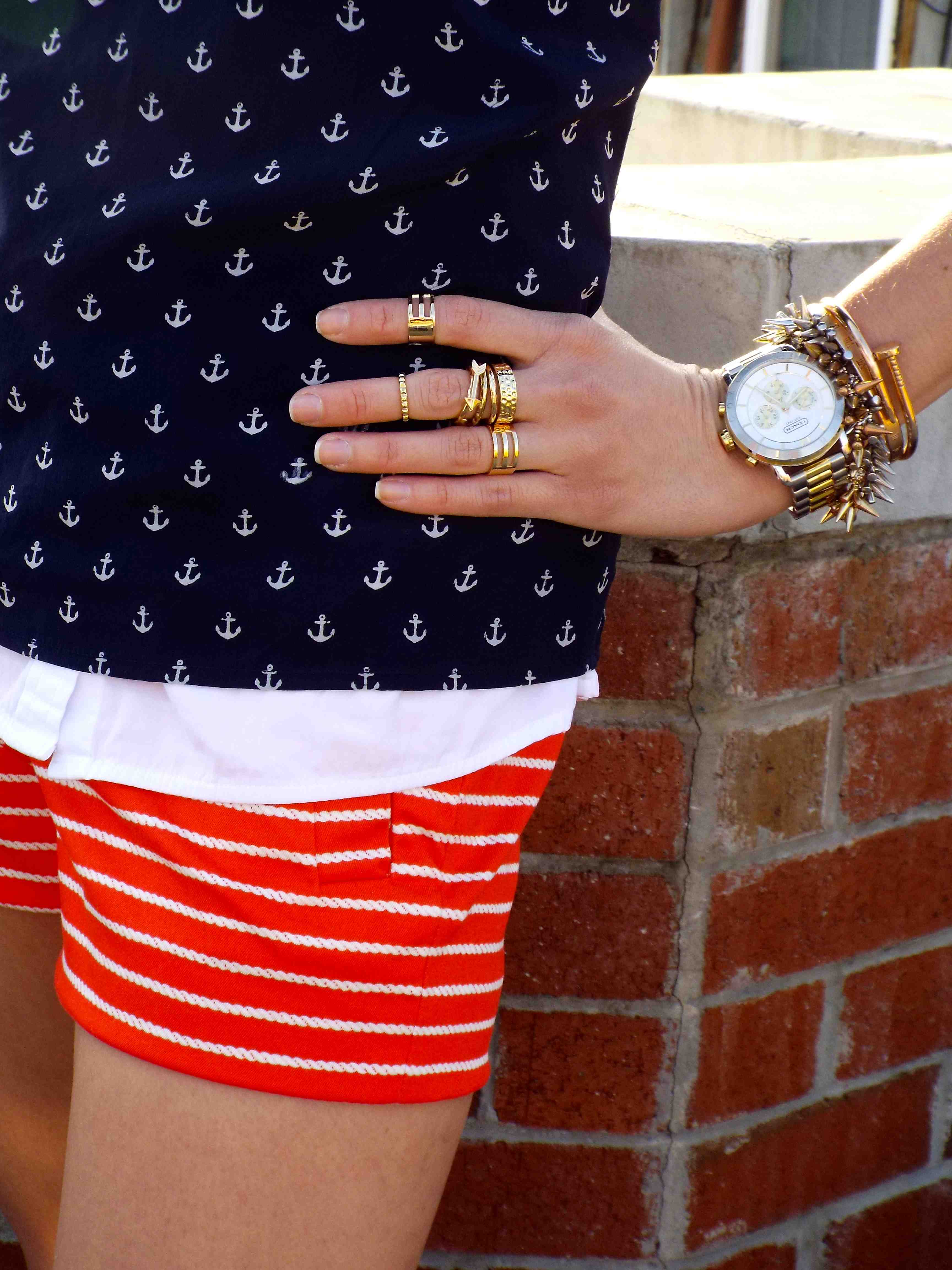 Por fin se siente como la primavera en el distrito. Los Cherry Blossoms, el Georgetown Waterfront, la calle 14, donde quiera que fui este fin de semana tenía un escenario increíble. Esperemos que el clima se mantenga fresco durante un tiempo y no se ponga demasiado caliente demasiado rápido! Estuve muy emocionada de mis shorts de cuerdas por primera vez esta temporada. Los shorts de esta marca generalmente son grandes para mí, el 00 en esta marca es demasiado apretado en shorts, pero el tamaño 0 es demasiado grande. Shorts de cuerdas J.Crew Factory, blusa de anclas J.Crew Factory, blusa , J.Crew Factory, pulseras de racimo renegado Stella & Dot, brazalete clásico Anarchy Street, reloj Coach, anillo de lazo Forever21, anillo de flecha Forever21, gafas Ray-ban, zapatos de Zara.