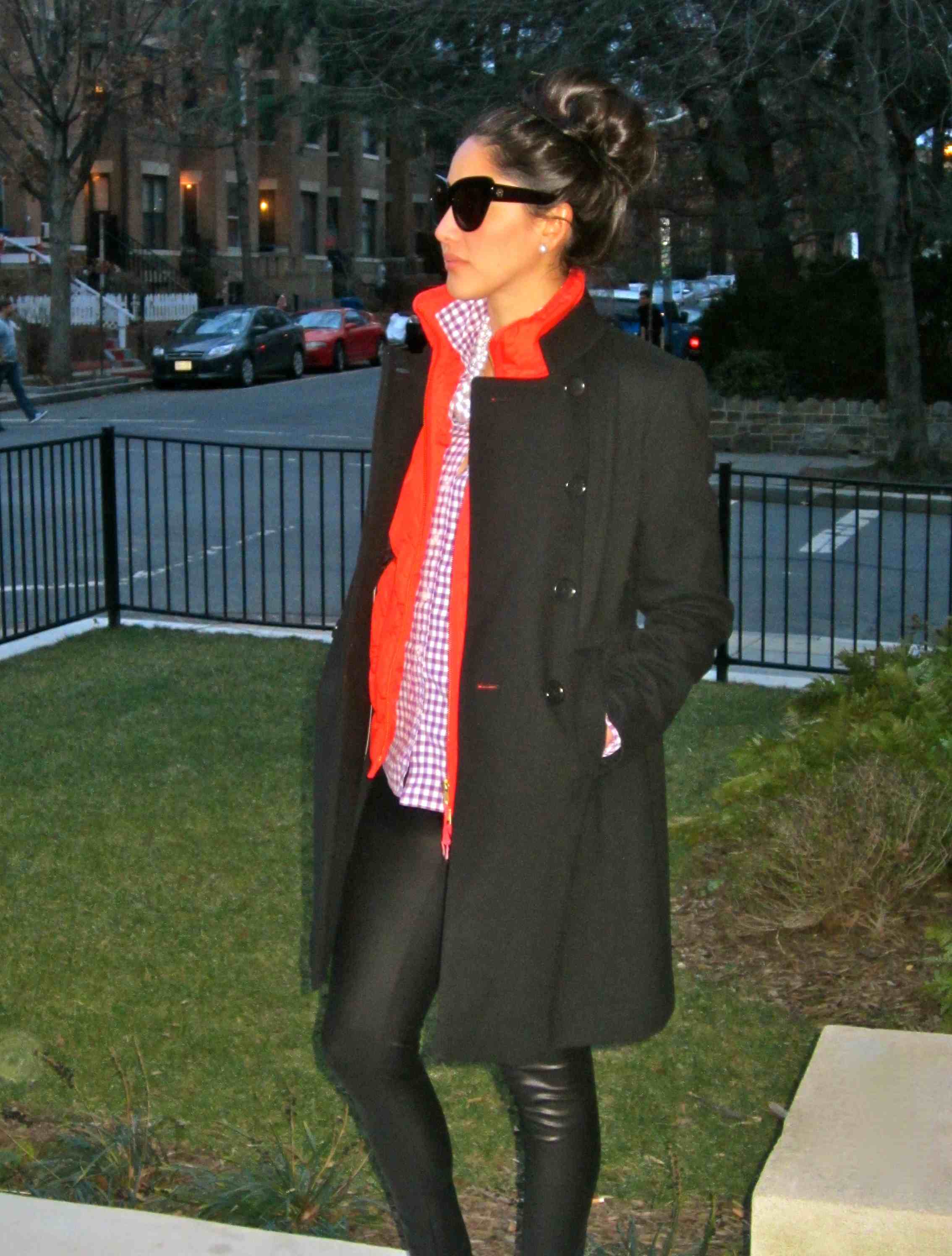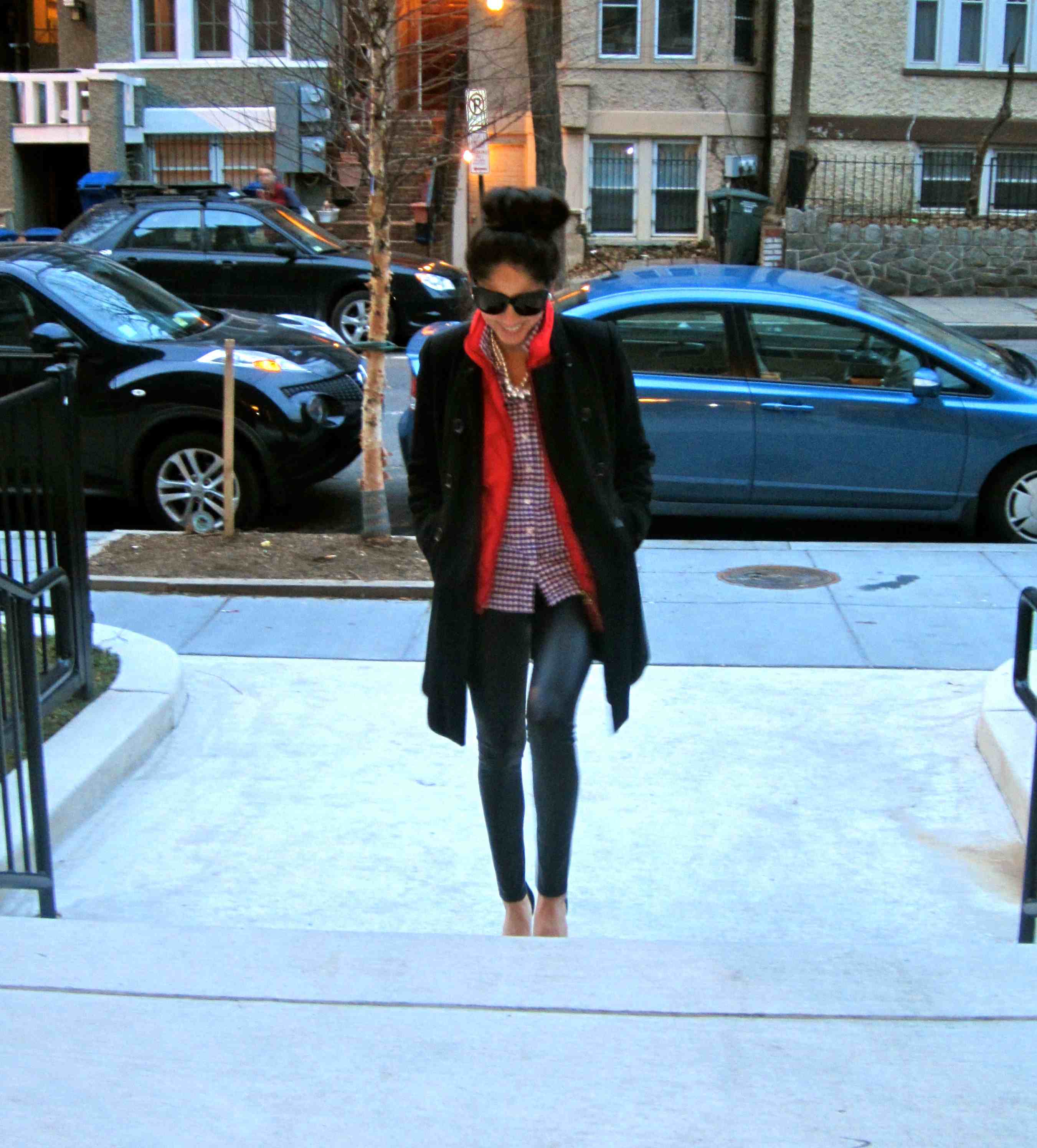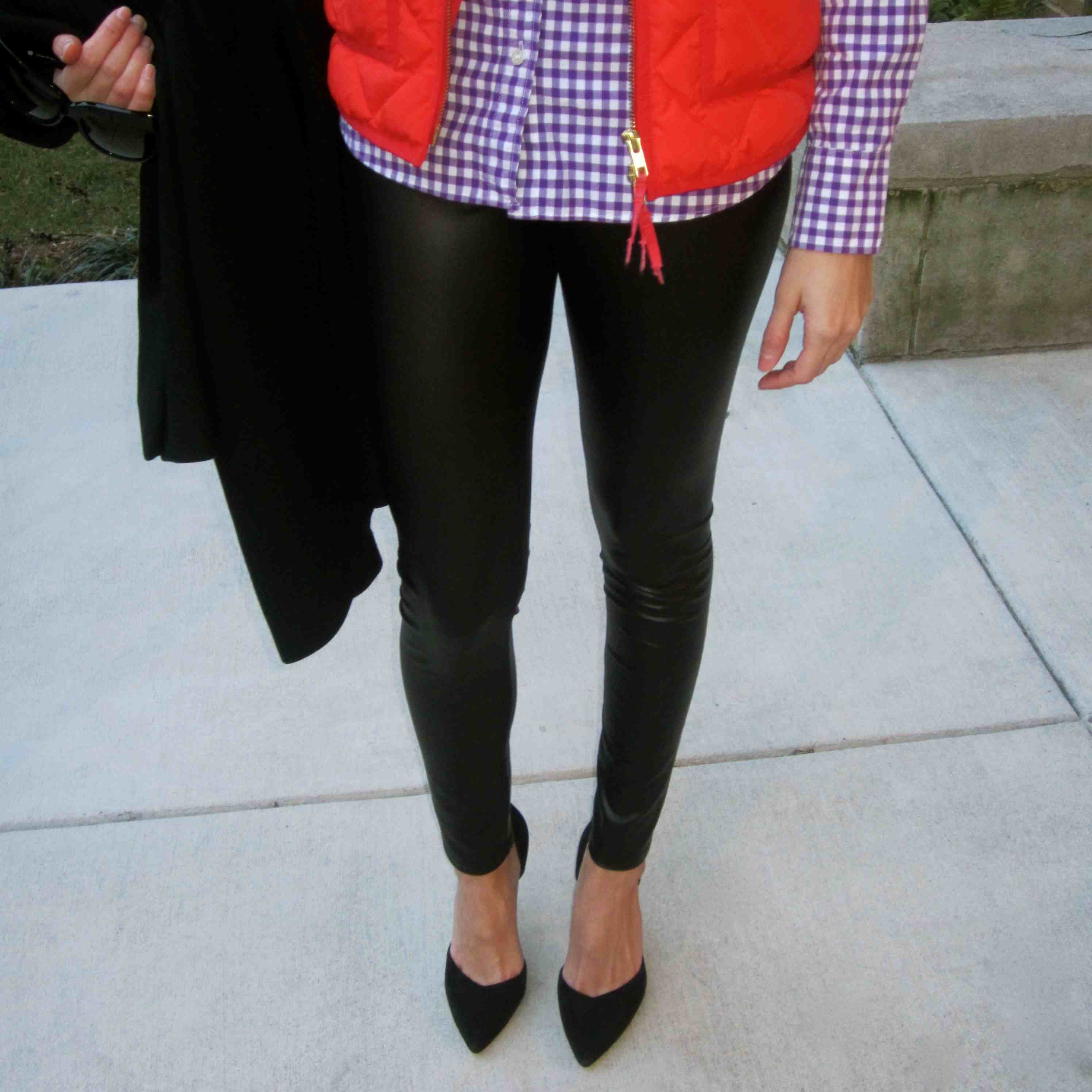 Winter layers are so much fun, you can mix and match and play with colors, fabrics, patterns.. all in the name of style and warmth of course. Fall and winter are usually dominated by darker colors but that has never stopped me. I always try to add bright colors to my outfits, especially in the fall and winter to brighten up the usual cold days.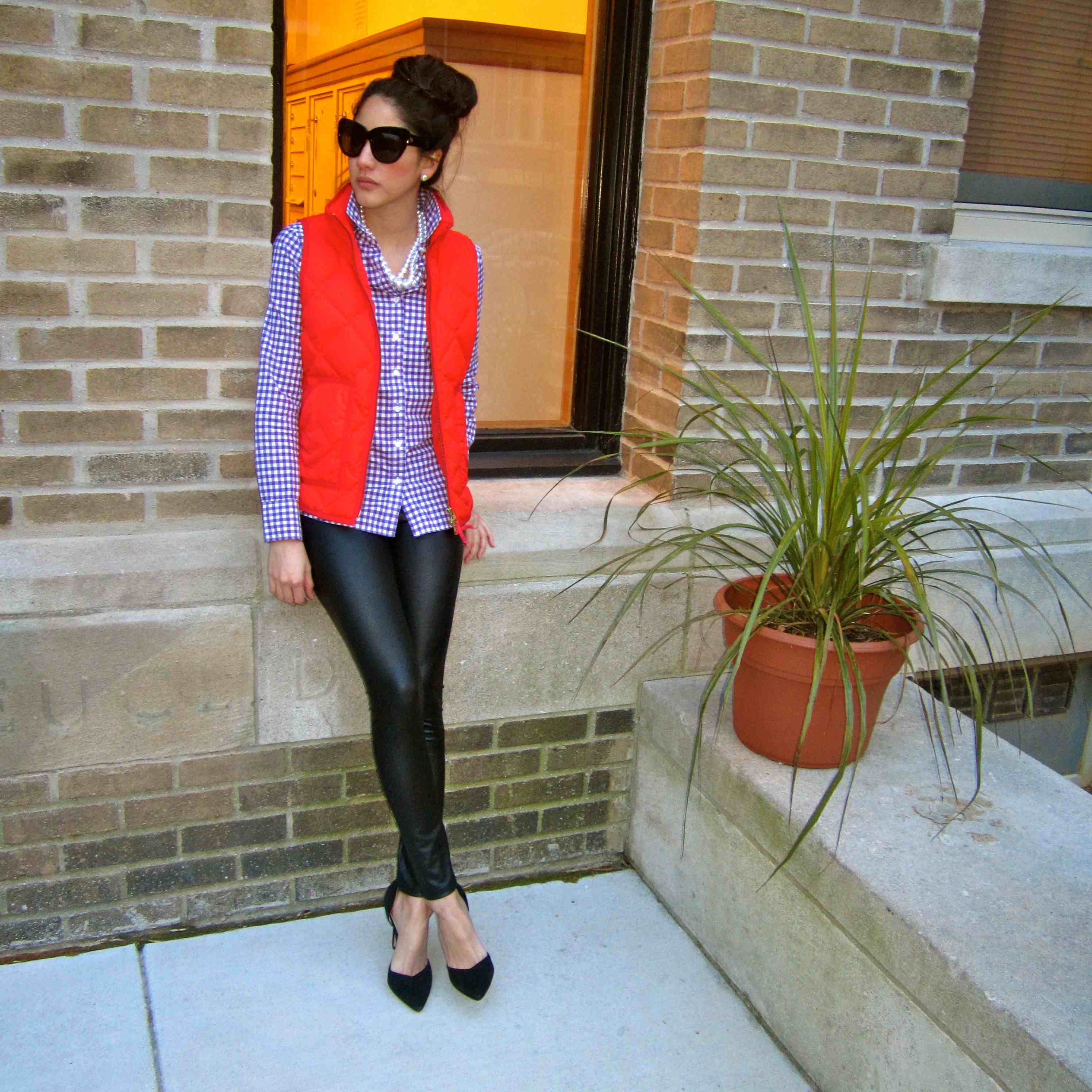 Pearls are always an easy choice as I have been wearing them for as long as I can remember. The excursion vest and gingham shirt play a cute color and pattern combo and the leather leggings are just a playful mix.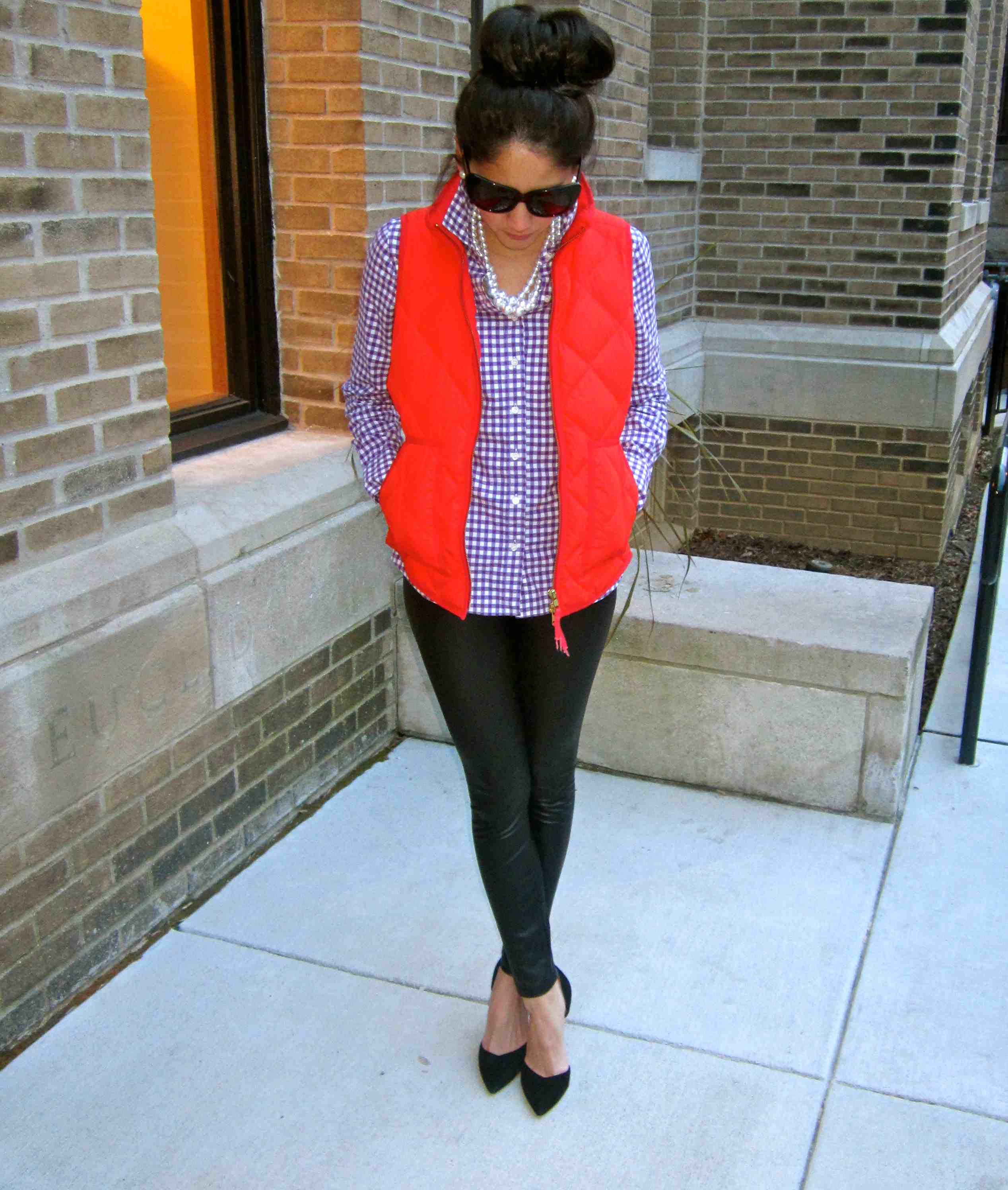 Banana Republic coat, JCrew gingham shirt, JCrew excursion quilted vest, Nordstrom faux leather leggings, ZARA suede shoes, House of Harlow 1960 sunglasses, Lauren Ellan necklace.