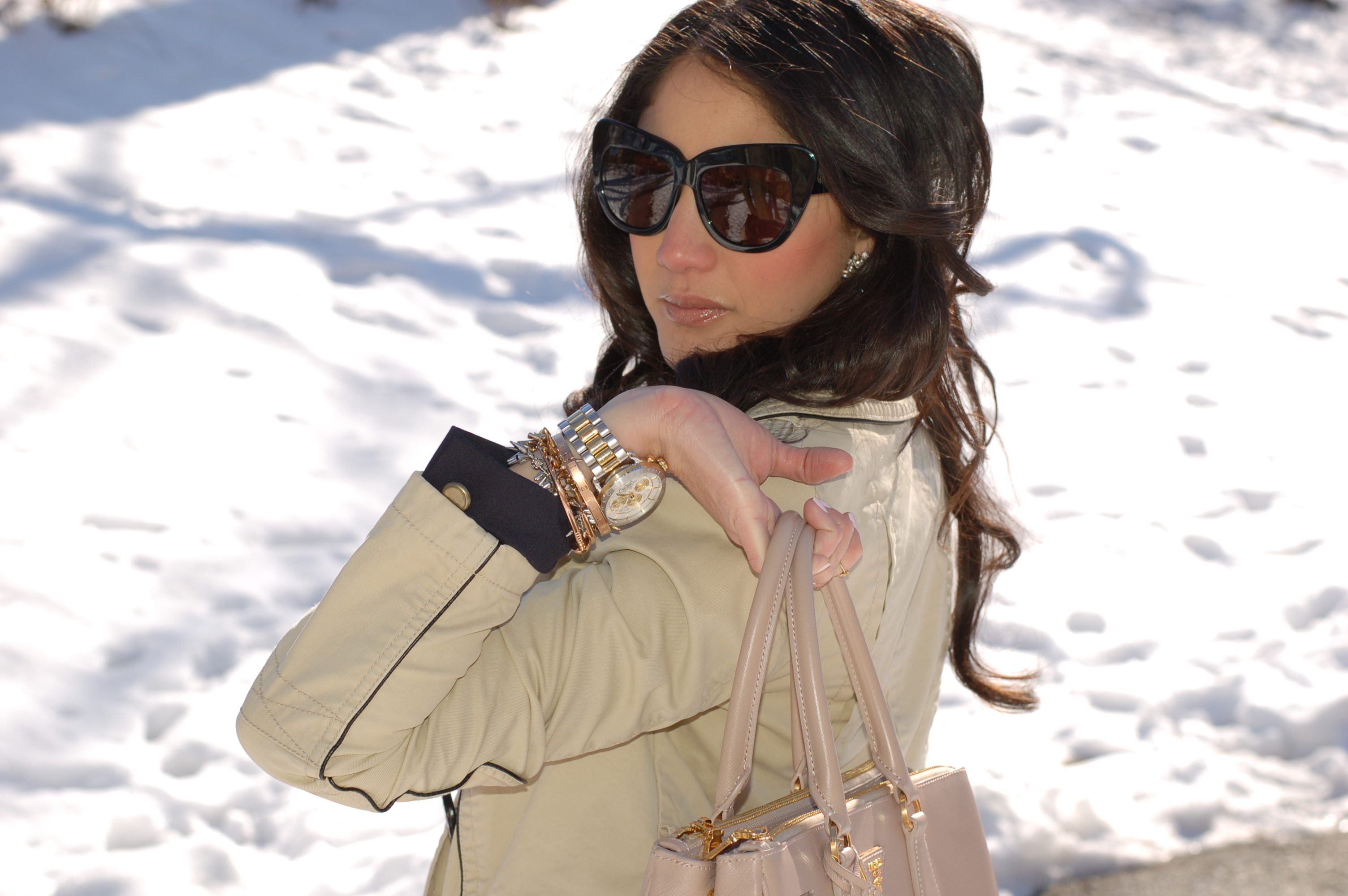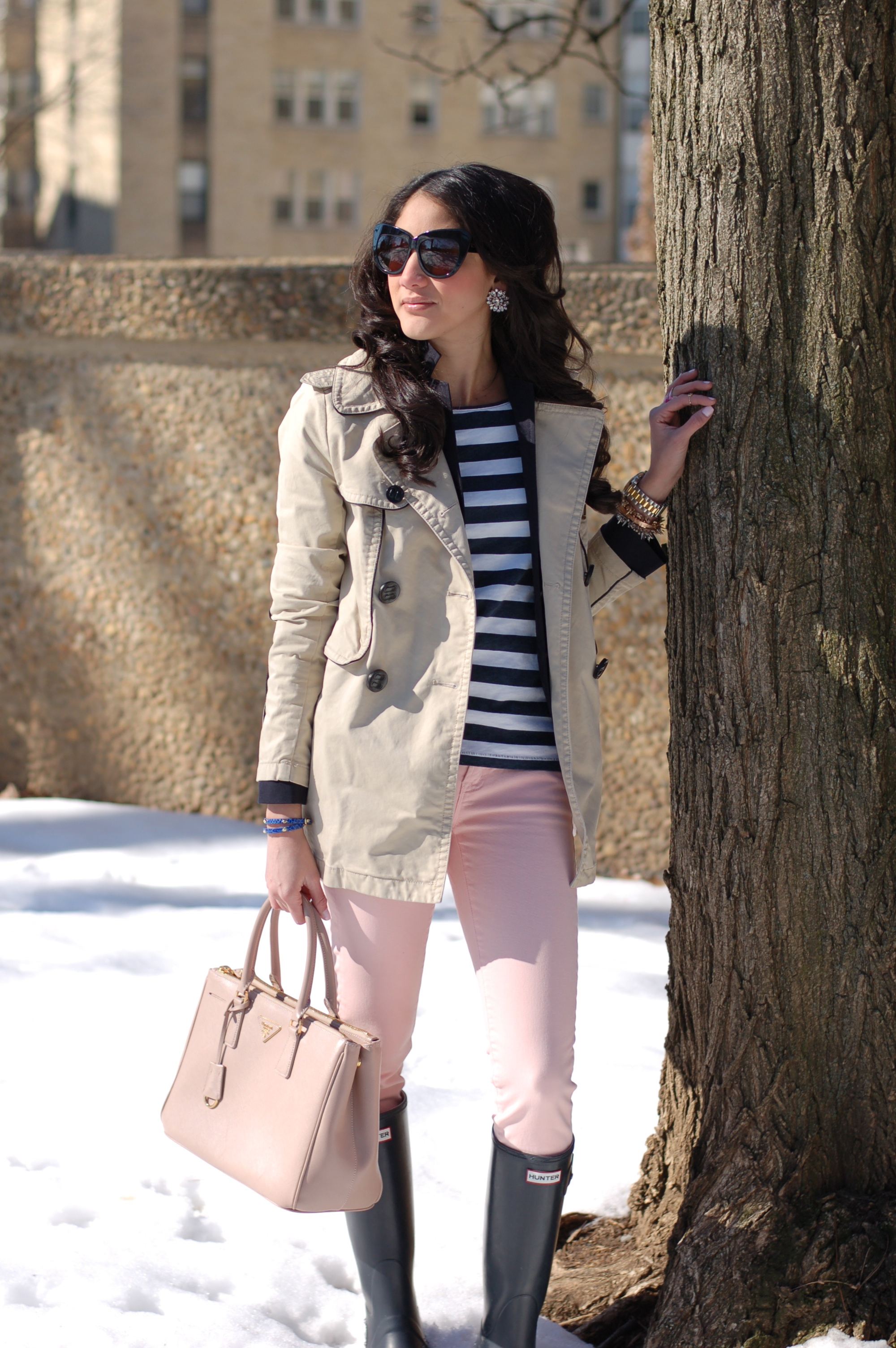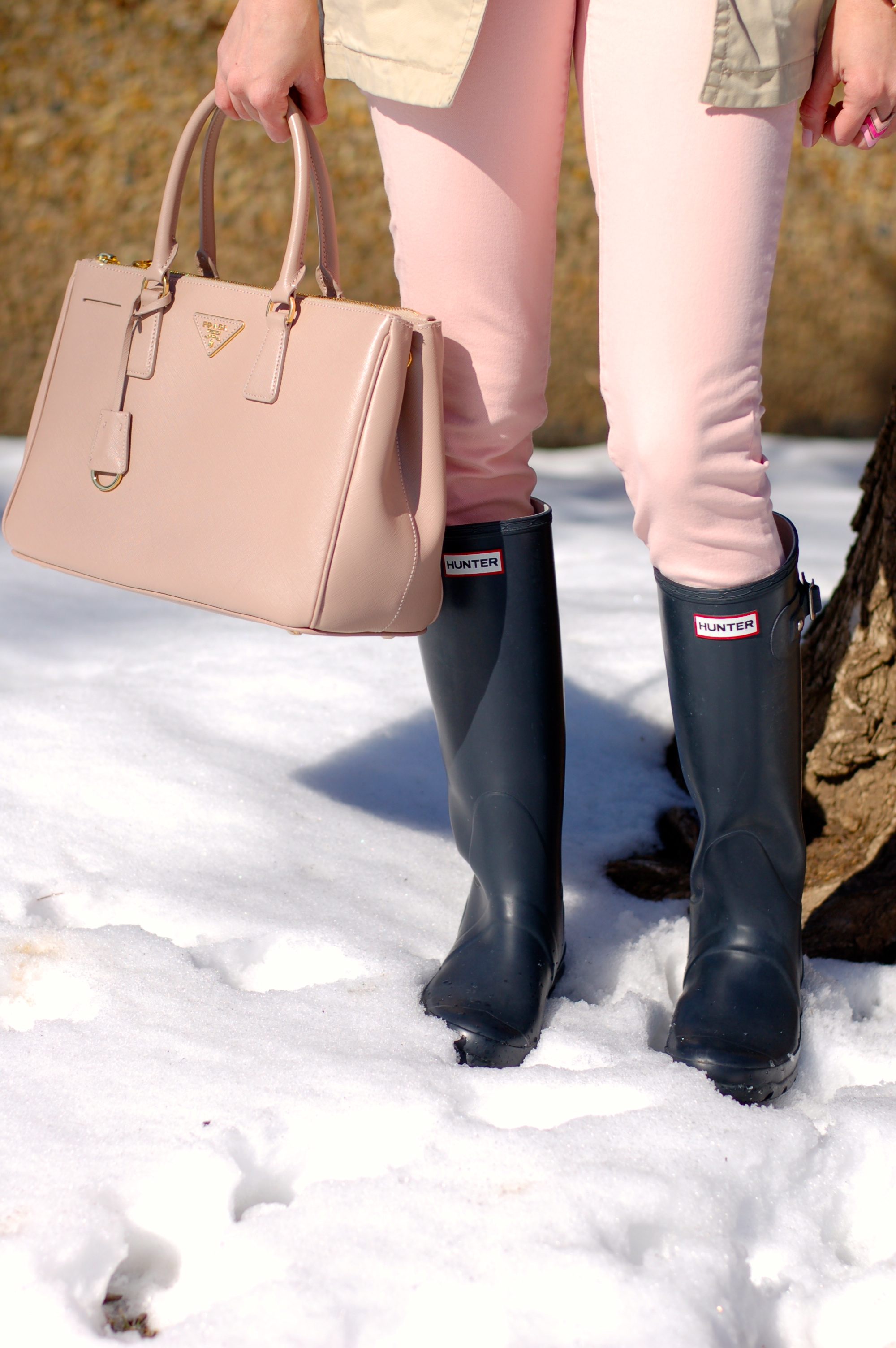 We've had a couple of days of winter flurries. I'm not going to lie, even though I'm cold, I still get giddy when I see snow flurries. There's no better way to walk around snow covered streets than with Hunter Boots. Wanting to keep my look casual yet spring forward, I paired it up with my Juicy Couture trench coat, J.Crew boy blazer, J.Crew toothpick jeans (now 50% OFF), J.Crew sailor stripe tee.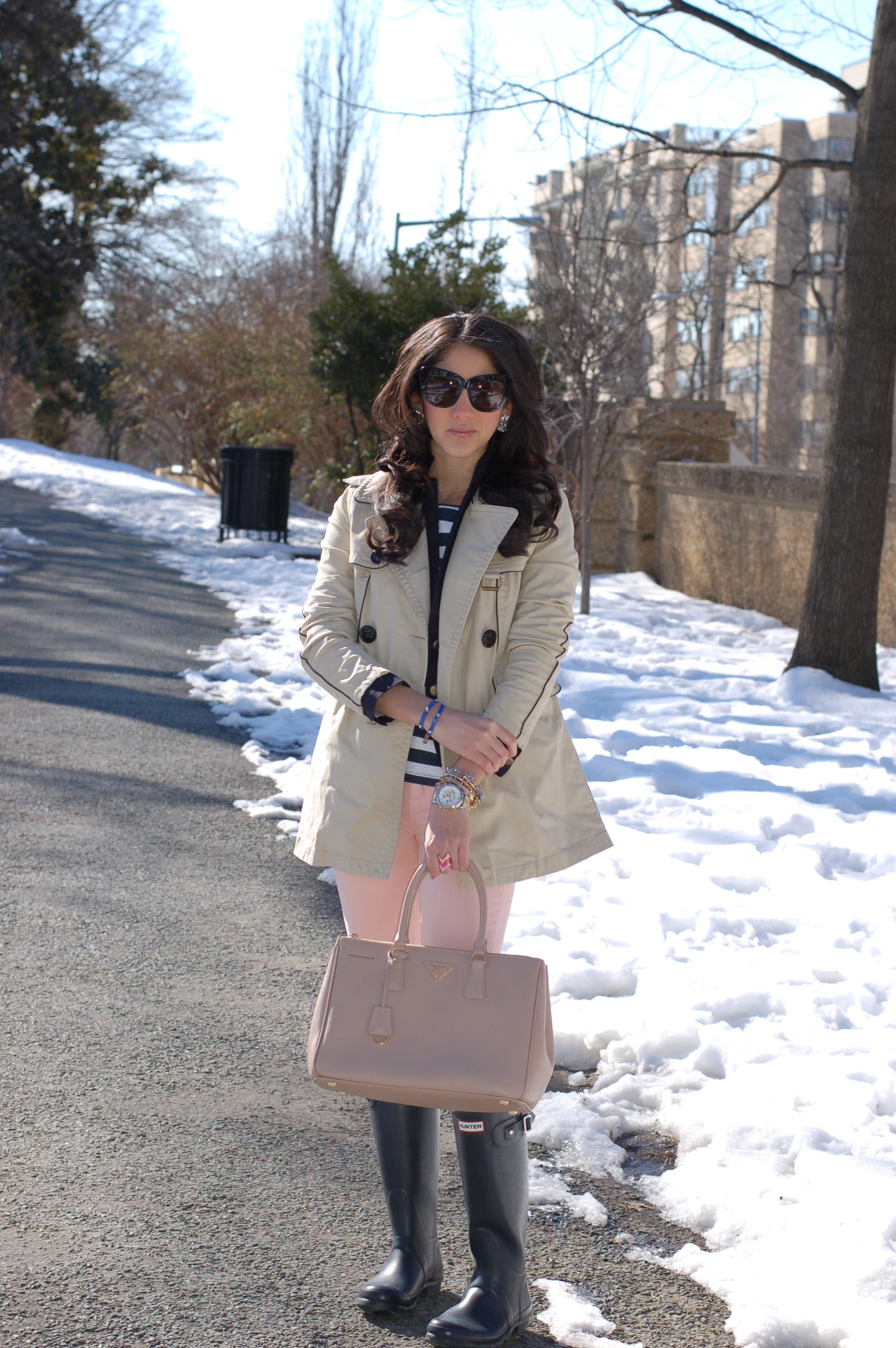 Accessories: J.Crew crystal shimmer earrings, Stella & Dot Hudson leather wrap (little Valentine's gift), Stella & Dot renegade cluster bracelets, Anarchy Street classic nail bangle, Coach watch, BaubleBar chevron rings, House of Harlow Chelsea sunglasses. This is another fashionshoot I recently did with the talented Terrica Epps.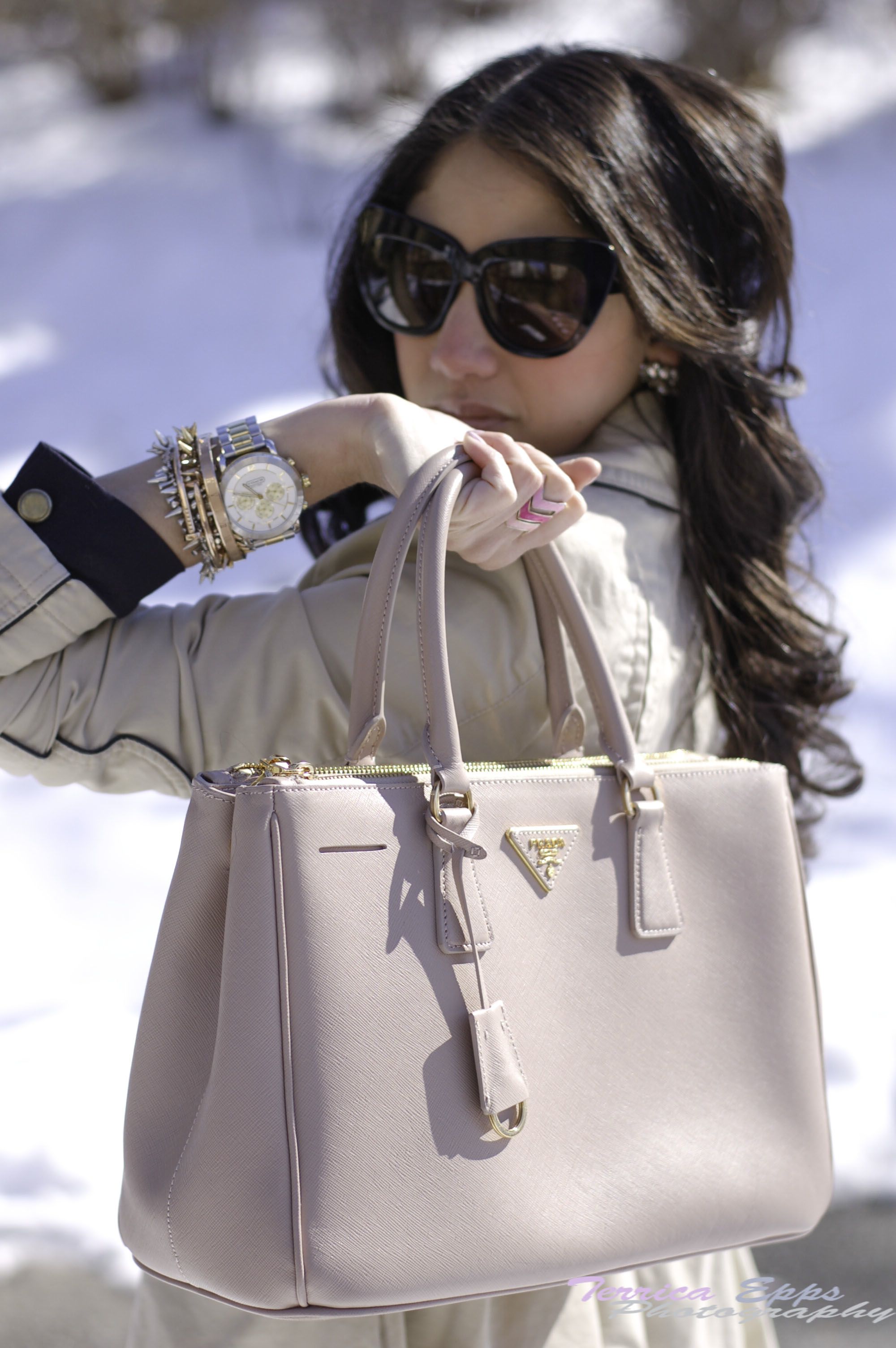 Wir haben ein paar Tage mit Wintertreiben gehabt. Ich werde nicht lügen, auch wenn mir kalt ist, ich bekomme immer noch schwindlig, wenn ich Schneegestöber sehe. Es gibt keinen besseren Weg, um Schnee bedeckten Straßen zu gehen, als mit Hunter Boots Stiefel. Zu wollen, meinen Look lässig und doch feder vorne zu halten, gepaart ich es mit meiner Juicy Couture Jacke, J.Crew Jacke, J.Crew jeans, J.Crew Hemd.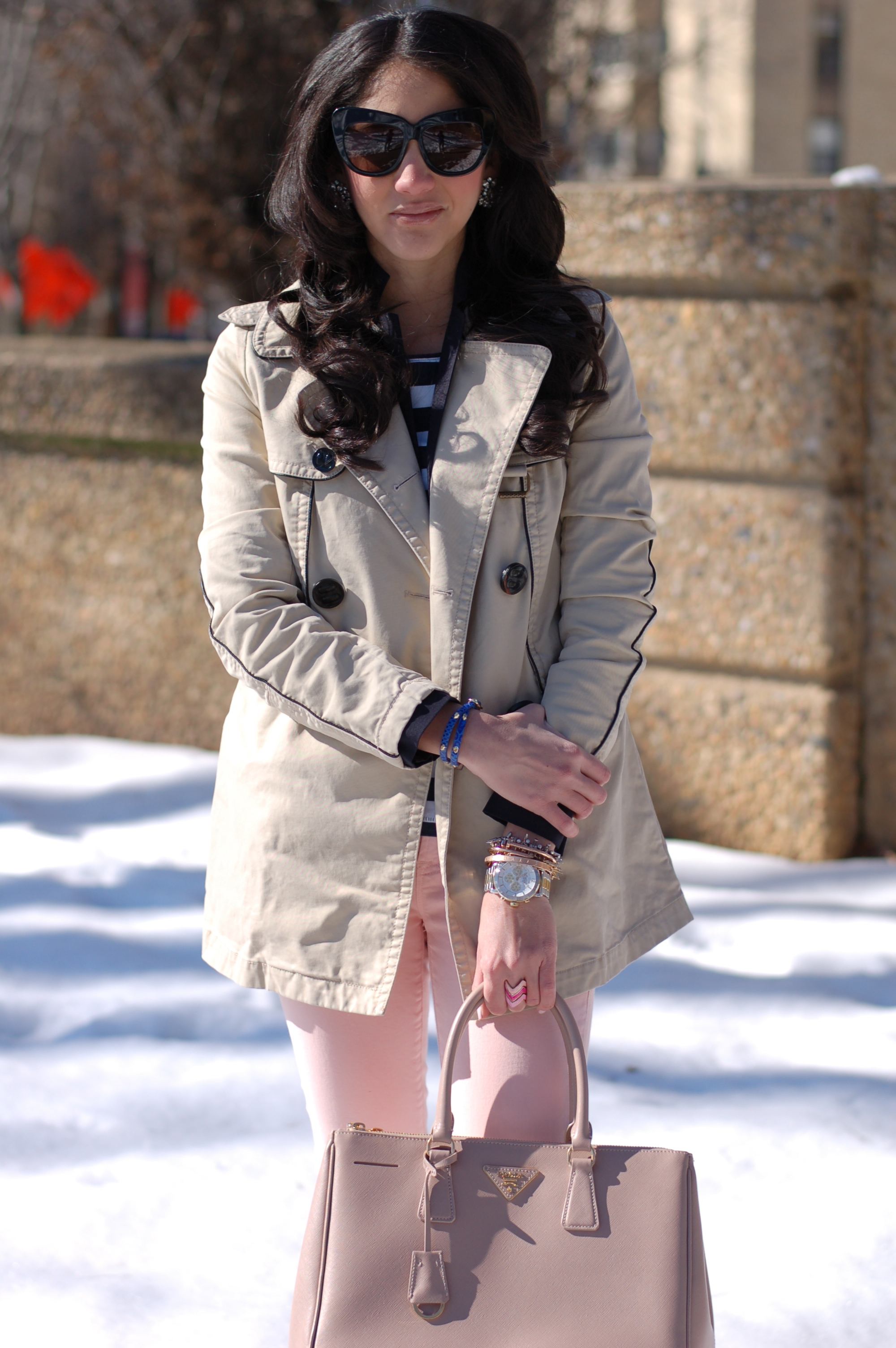 Accessoires: J.Crew Ohrringe, Stella & Dot Armband, Stella & Dot abtrünnigen Cluster-Armbänder, Anarchy Street klassische Nagel Armreif, Coach Uhr, House of Harlow Chelsea Sonnenbrille.
Hemos tenido un par de días de gotitas de invierno. No voy a mentir, a pesar de que tengo frío, me pone feliz cuando veo gotitas de nieve. No hay mejor manera de pasear por las calles cubiertas de nieve que con botas Hunter Boots. Queriendo mantener mi look casual pero un aire de primavera, combiné mis botas con una chaqueta Juicy Couture, blazer J.Crew, jeans J.Crew, camiseta de marianera J.Crew.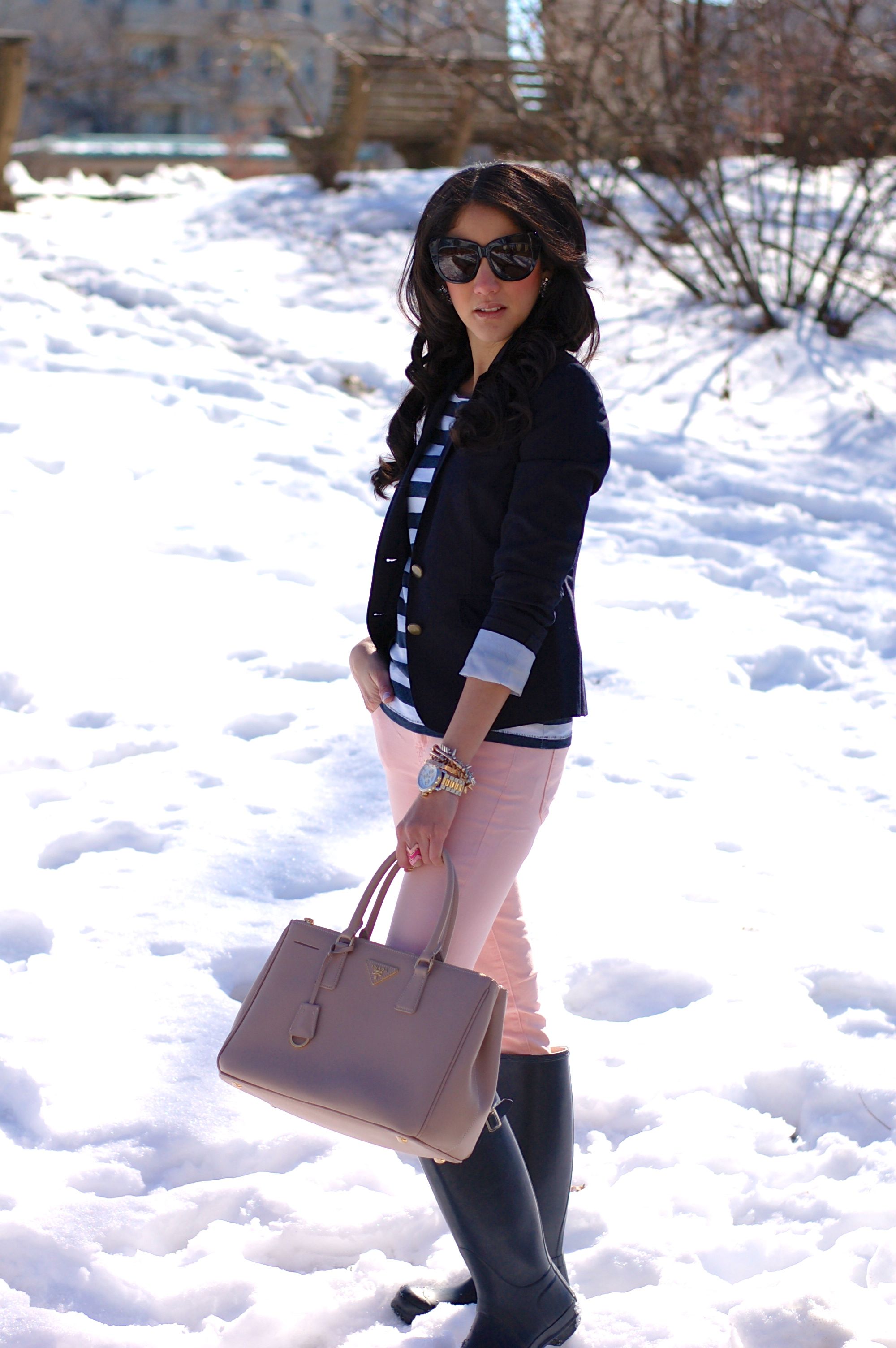 Accesorios: arêtes J.Crew, pulsera Stella & Dot (regalo de San Valentín), pulseras de Stella & Dot (la tienen en rosa rosa ahora, ya sé lo que voy a poner en mi lista de deseos ahora mismo!), brazalete clásico Anarchy Street, reloj Coach, anillos Chevron de BaubleBar, gafas de House of Harlow Chelsea.