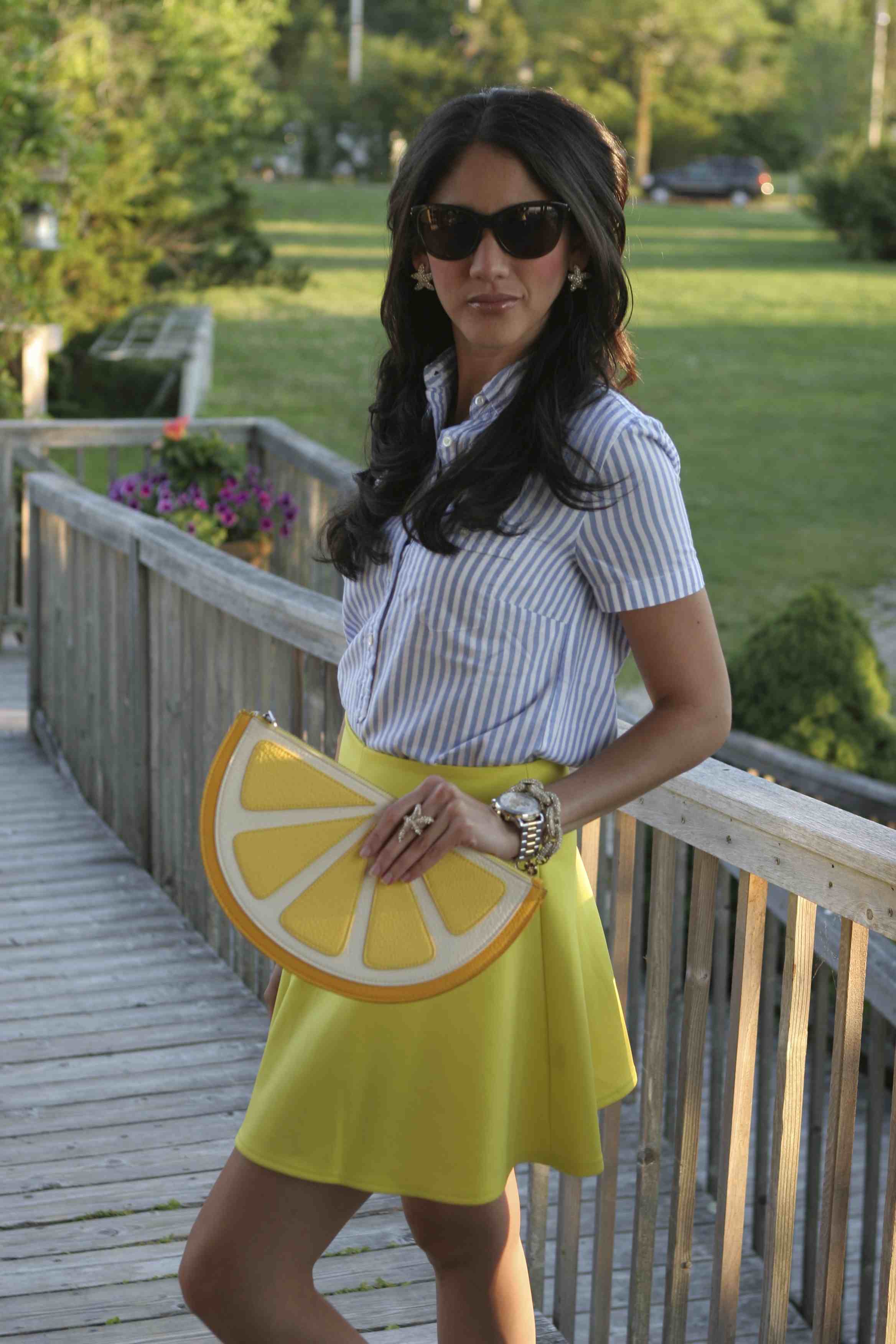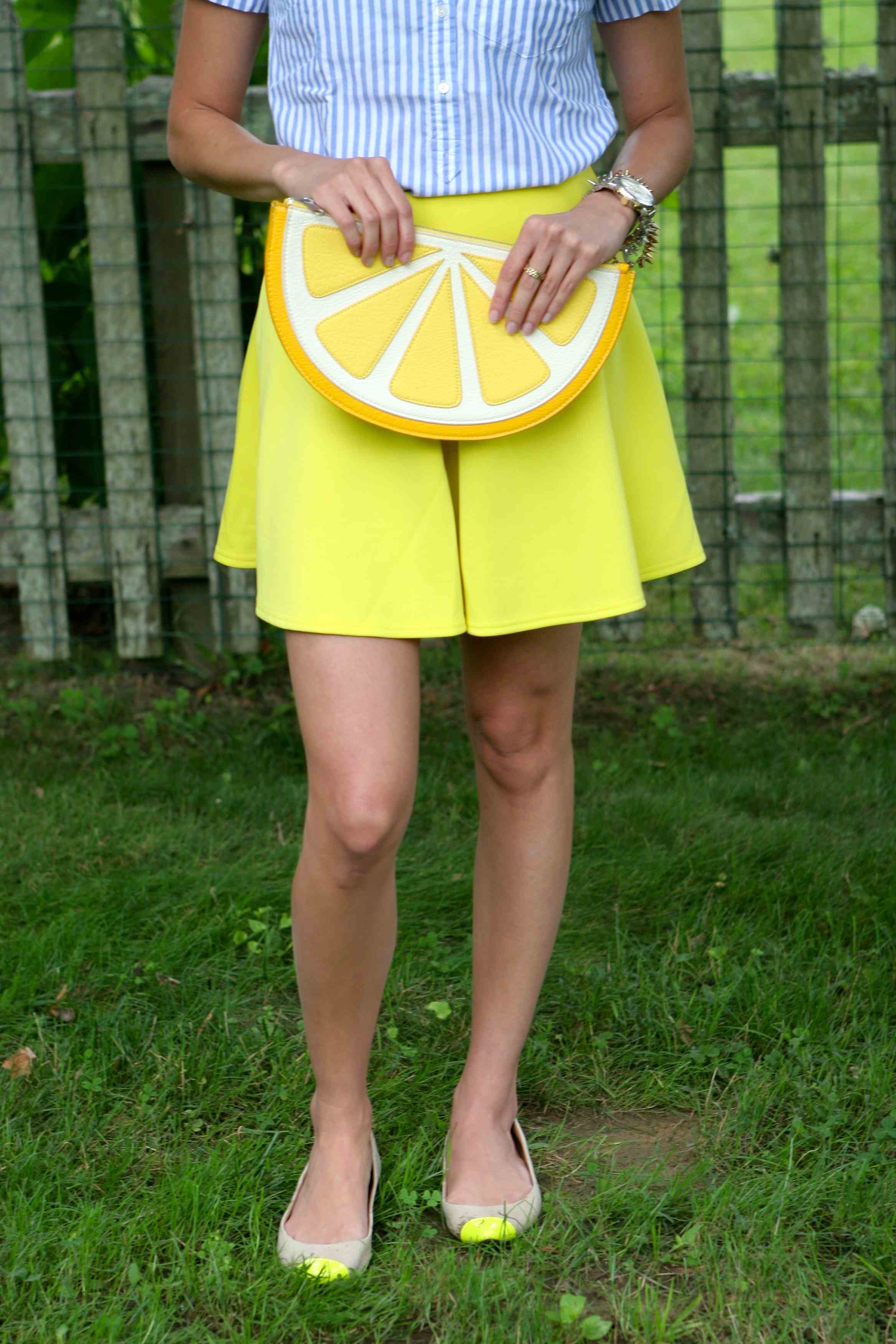 When life gives you lemons in the shape of a super cute clutch, make an outfit out of it. Today's summer look is bright, it has a mix of preppy in the shape of stripes and a fun outfit I've been wearing a lot in the Hamptons, for brunch in DC or just meeting up with friends in NYC. Details here: J.Crew Factory printed short-sleeve oxford popover, Asos 'Oh My Love' scuba front pleat skirt, Ann Taylor flats, Stella & Dot bracelets, Coach watch, Michael Kors sunglasses, Fornash starfish earrings, Asos lemon clutch.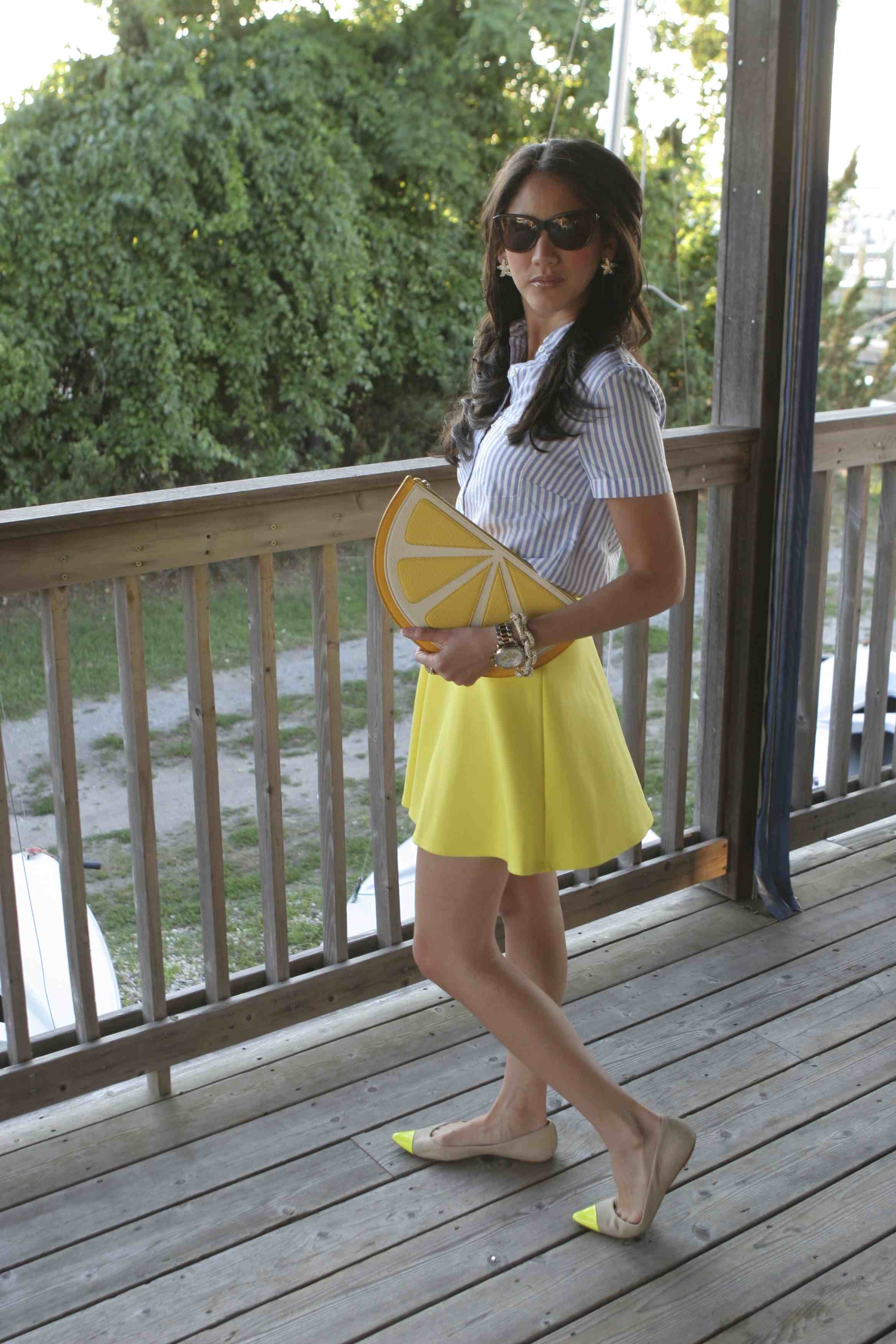 Wenn das Leben dir Zitronen in der Form einer super netten Kupplung geben, machen Sie ein Outfit aus ihm heraus. Die heutige Sommer-Look ist hell, es hat eine Mischung aus adrett in der Form von Streifen und eine lustige Outfit Ich habe trägt eine Menge in den Hamptons, zum Brunch in DC oder einfach nur Treffen mit Freunden in NYC. Details finden Sie hier: J.Crew Factory Hemd, Asos 'Oh My Love' scuba Rock, Ann Taylor Schuhe, Stella & Dot Armband, Coach Uhr, Michael Kors, Fornash Seesterne Ohrringe, Asos Zitrone Tasche.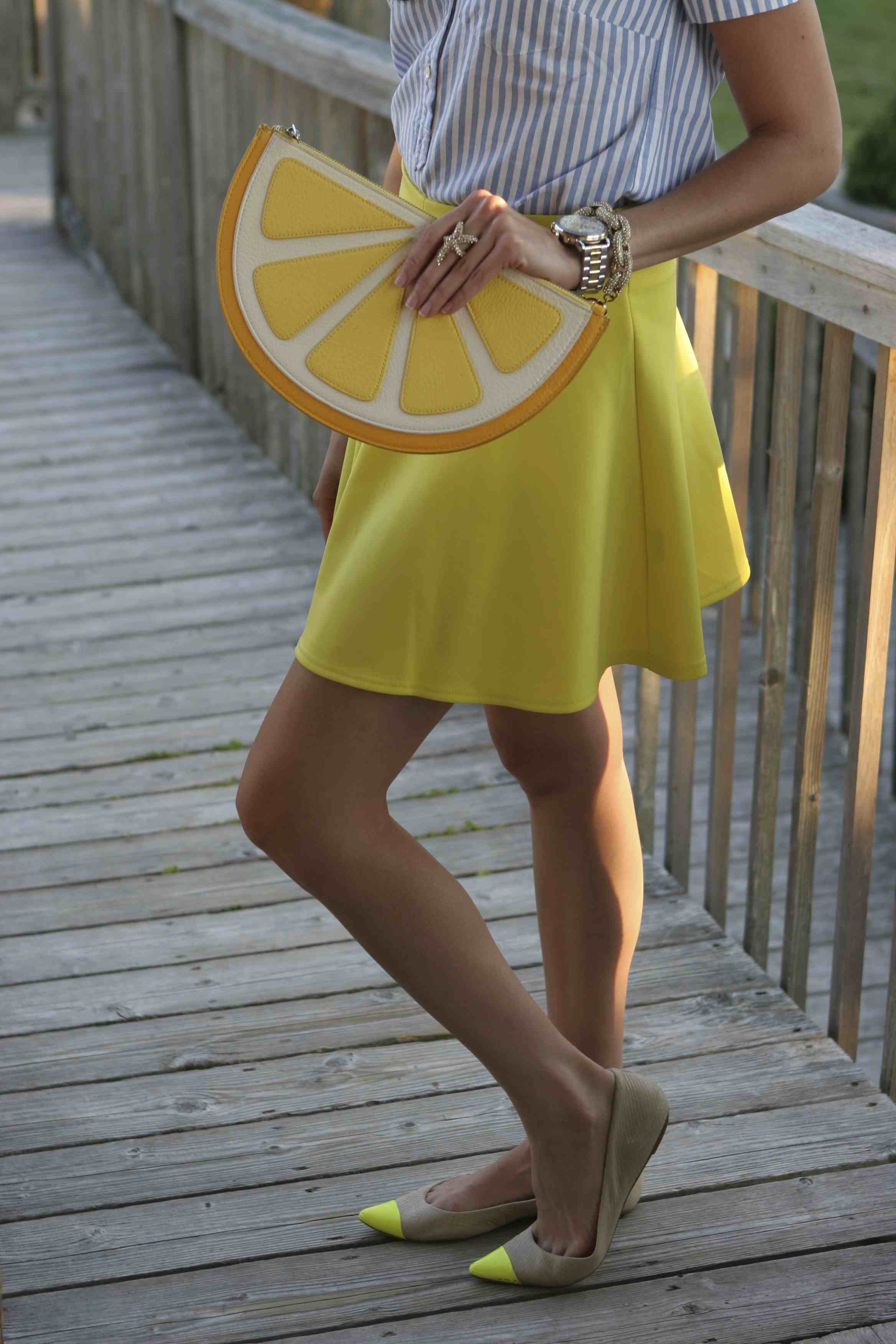 Cuando la vida te da limones en forma de una cartera super linda, haz de ellos un outfit. El look de hoy de verano es vivo, tiene una mezcla de muy buen gusto en forma de rayas y un traje divertido que he estado usando mucho en los Hamptons, para el brunch en DC o simplemente para reunirme con amigos en Nueva York. Detalles aquí: Camisa de rayas de mangas corta J.Crew Factory, falda Asos 'Oh My Love' scuba, zapatos Ann Taylor, pulseras Stella & Dot, reloj Coach, Michael Kors, aretes de estrella de mar Fornash, cartera de lima Asos.