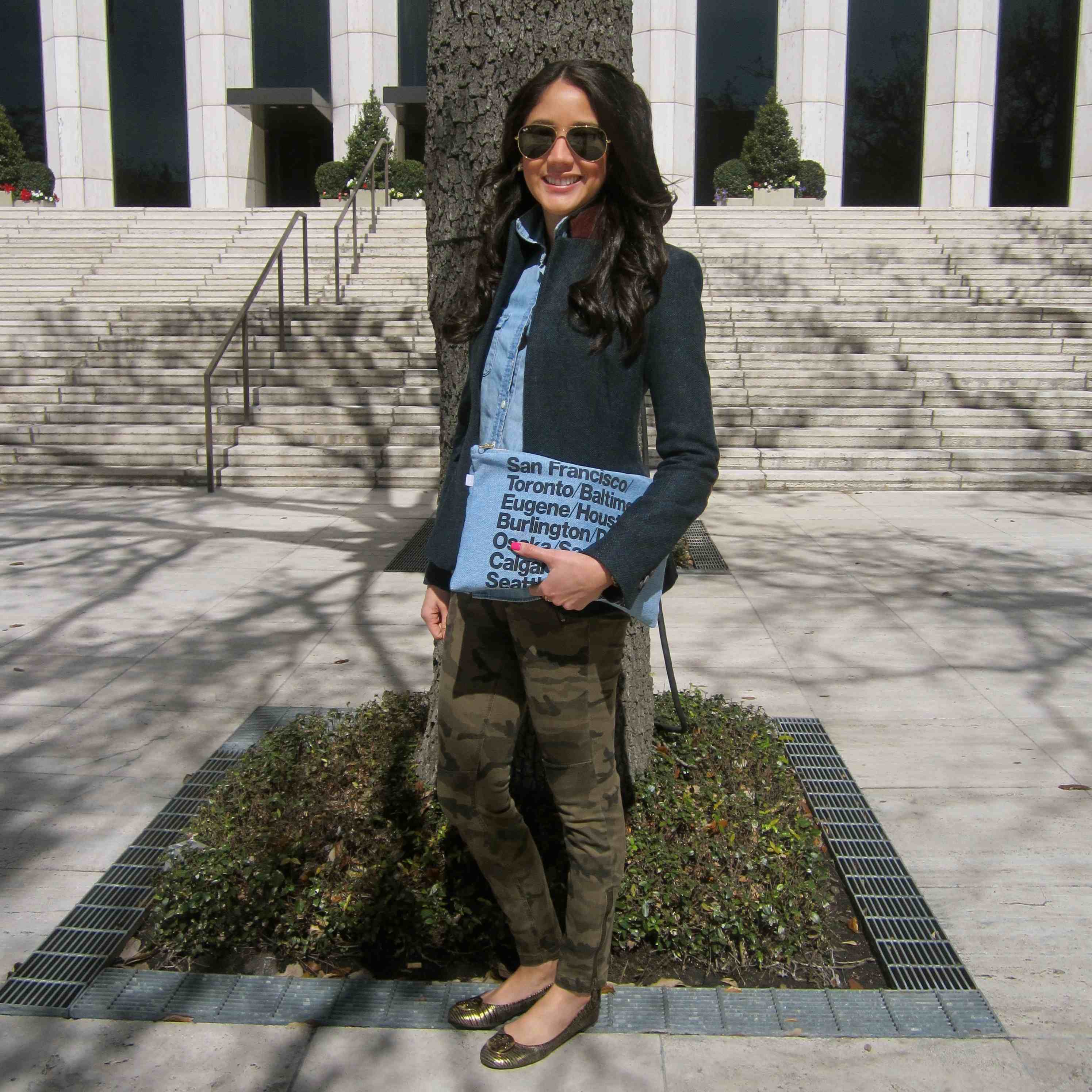 This past weekend I was in New Orleans and got to see everything from casual wear on Bourbon Street to preppy chic style on St. Charles Street. Even though Mardi Gras was over, the city was still vibrant and full of life. Beads continued to fly away from countless balconies and locals as well as visitors were as rambunctious as I had imagined.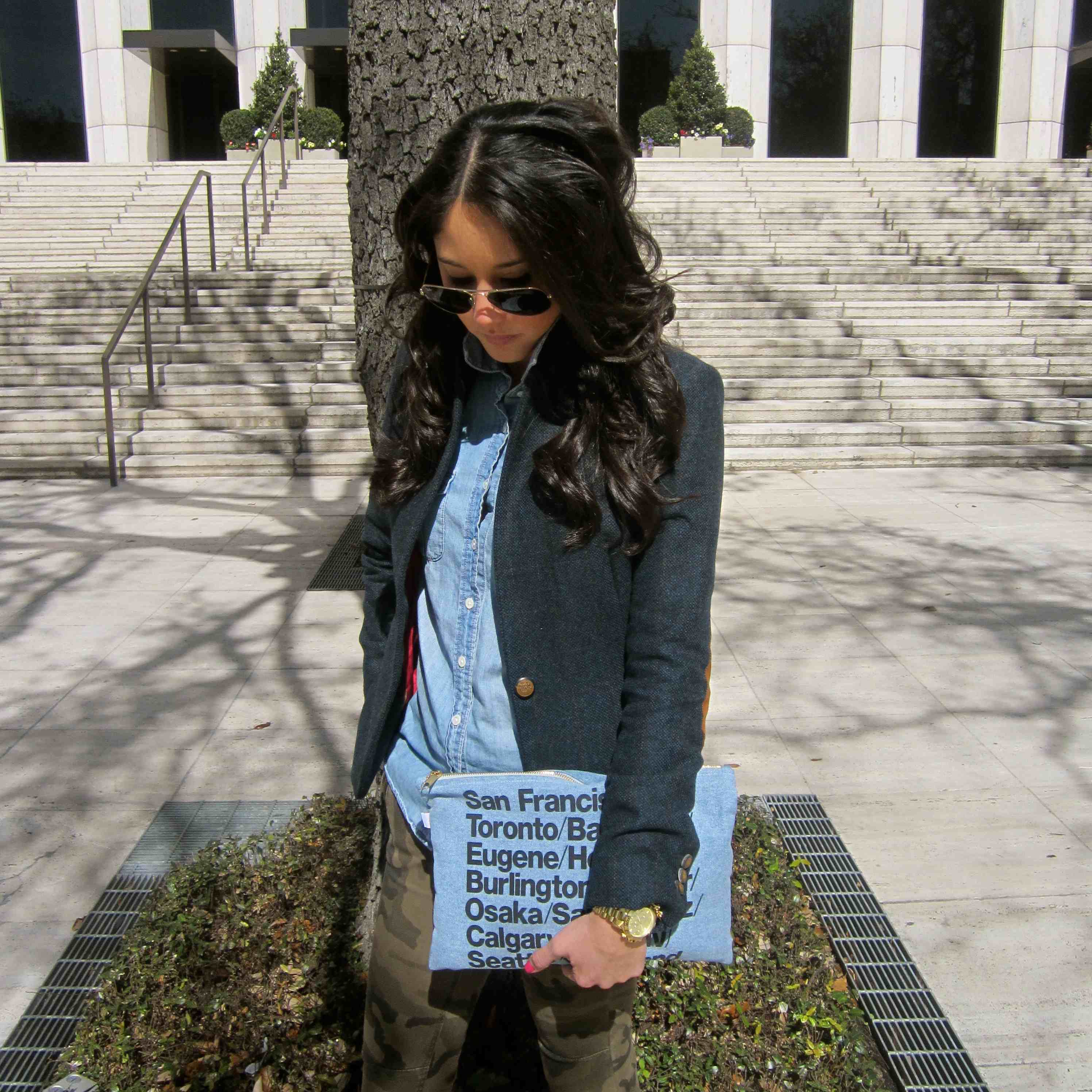 My elbow patch blazer has become part of my weekend uniform and it was perfect for walking around Bourbon Street, Tulane, St. Charles Street and the French Quarter. Add camo pants and a chambray shirt to this mix for a fun, casual and chic combo. Camo prints are always fun to use, they add a little something extra if you ask me.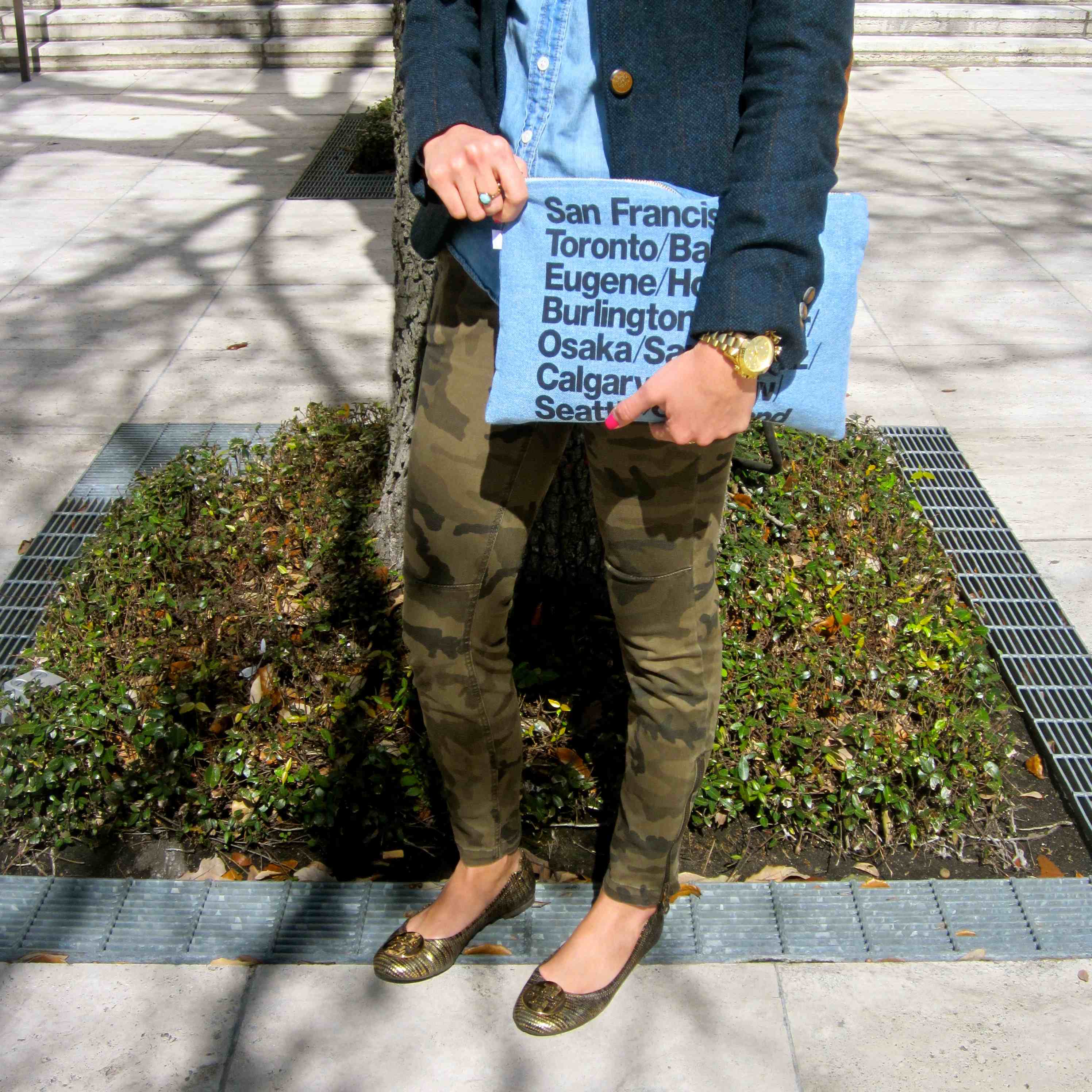 Zara blazer, JCrew chambray shirt, Zara camo pants, Tory Burch flats, American Apparel cities denim bag, Chanel Joues Contraste 55, Chanel April nail colour.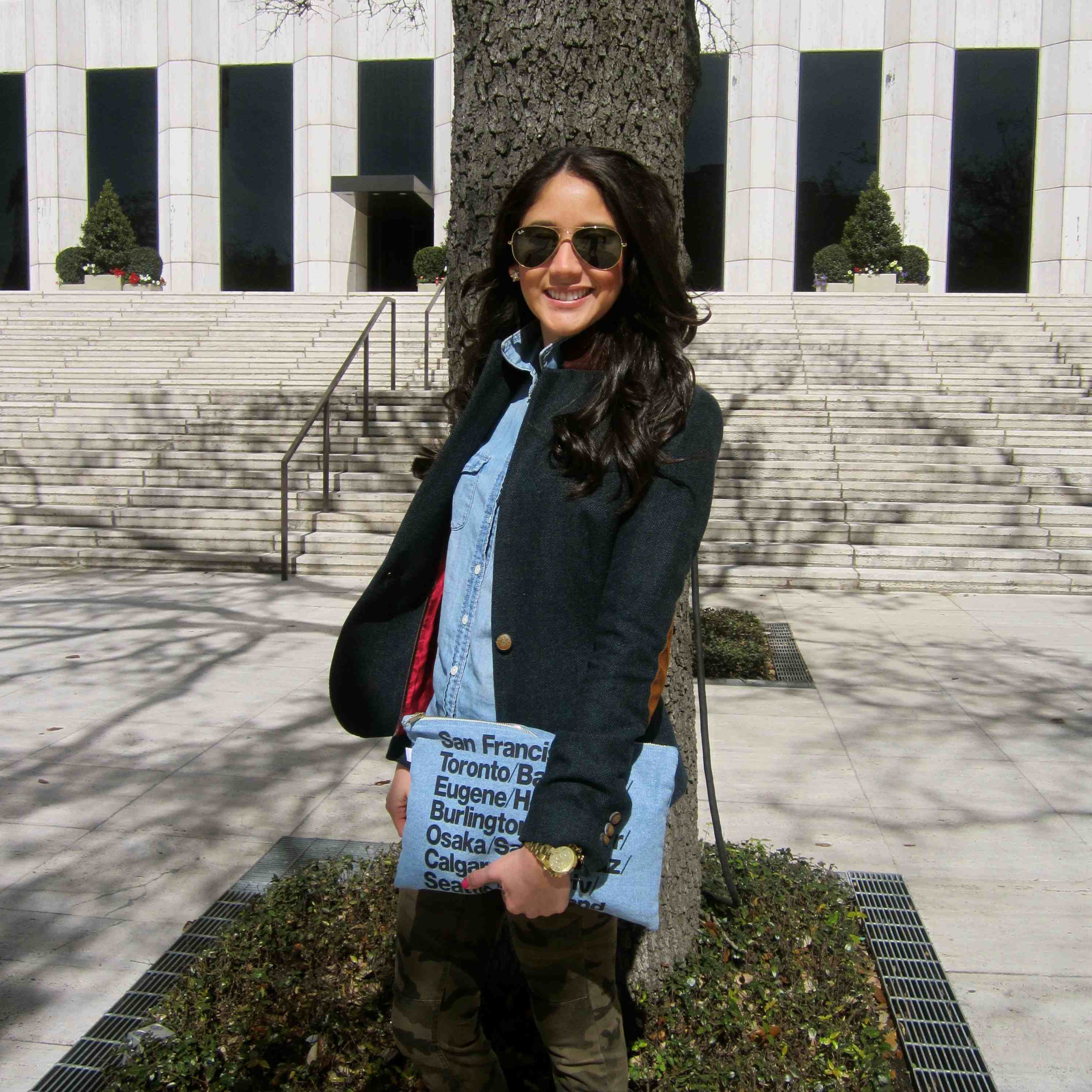 Accessories: Michael Kors watch, Rayban sunglasses, Bauble Bar chevron rings, Forever 21 ring. My favorite starfish earrings from Mint Julep. Starfish earrings go with absolutely everything, you can dress them up or down. I can't wear them enough. They recently open a store in the West Village in New York. Mint Julep and I have a date this weekend!