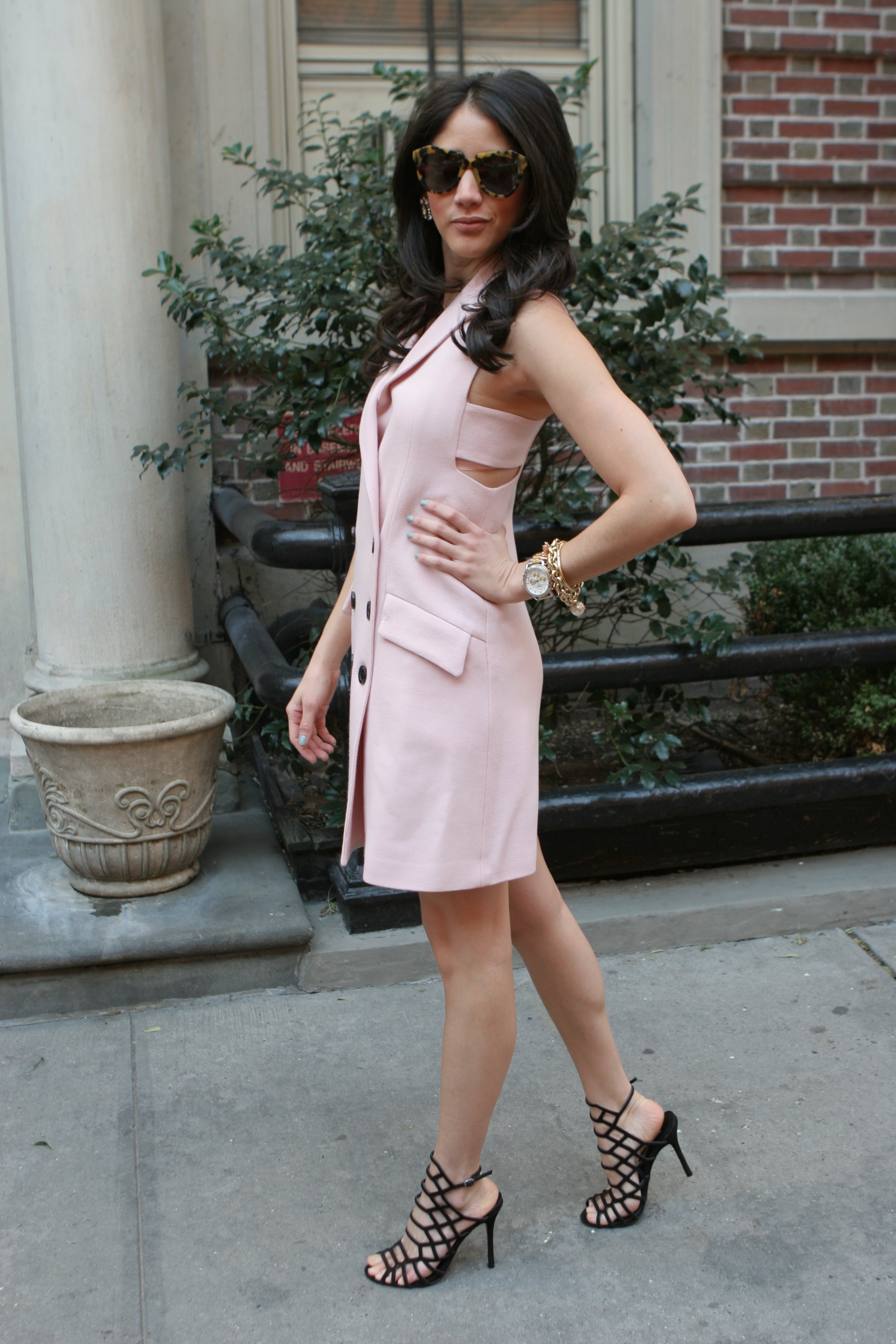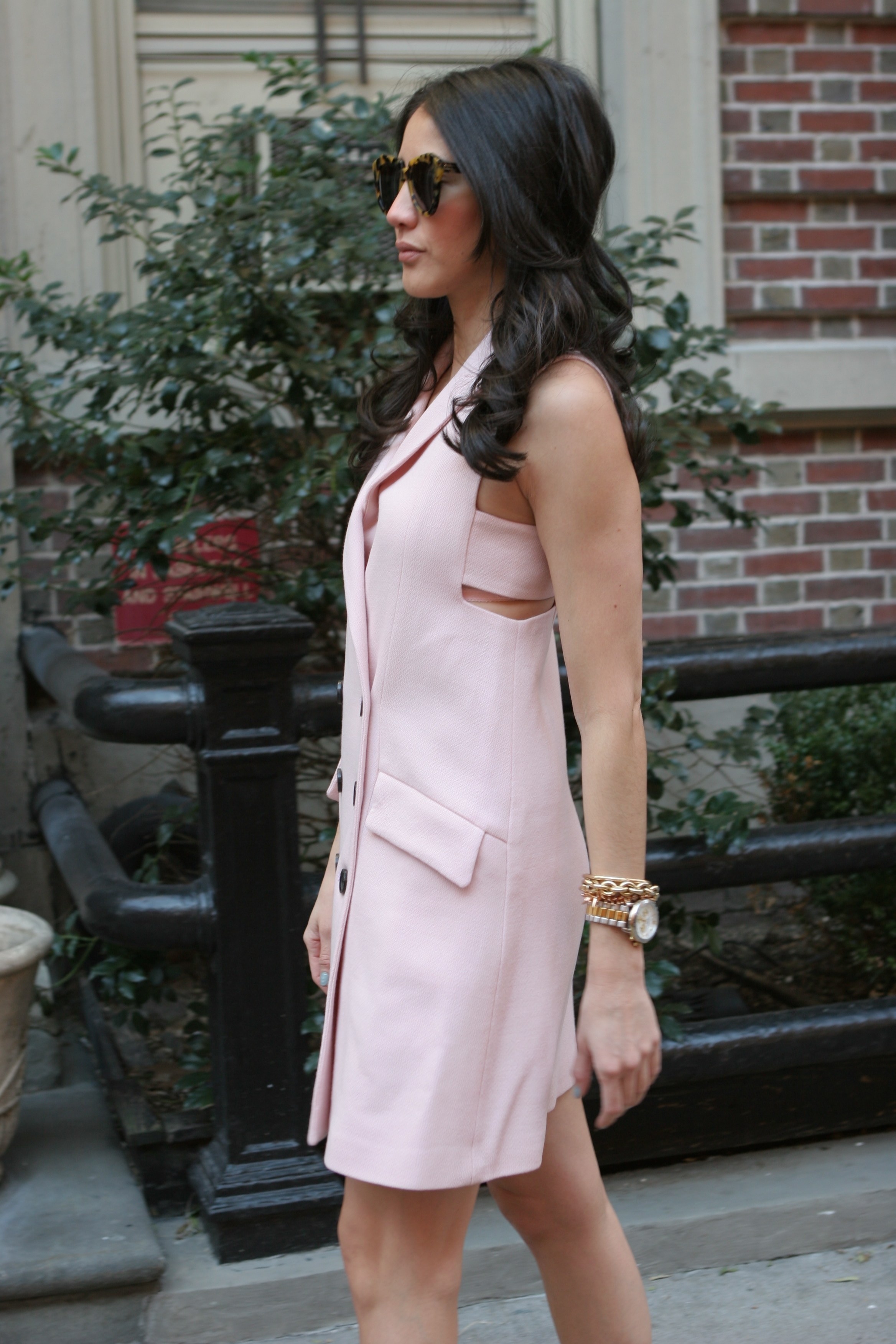 Vest: Marissa Webb Tessa sleeveless crepe dress, last seen here and here (I'm also loving this Marissa Webb Marlow vest dress, it has spring statement trench coat-esque written all over it and this Marissa Webb Gretchen wrap dress is flawless) | Shoes: Steve Madden slithur sandals (the Schutz Juliana caged sandals are another option for this fun look) | | Earrings: J.Crew pearl and crystal earrings | Watch: Coach| Bracelets: Anarchy Street naild it bangle, Stella & Dot renegade cluster bracelet | Lipstick: MAC 'Huggable' lipcolour | Make-up: Chanel Joues contraste powder blush, Bare Minerals foundation kit.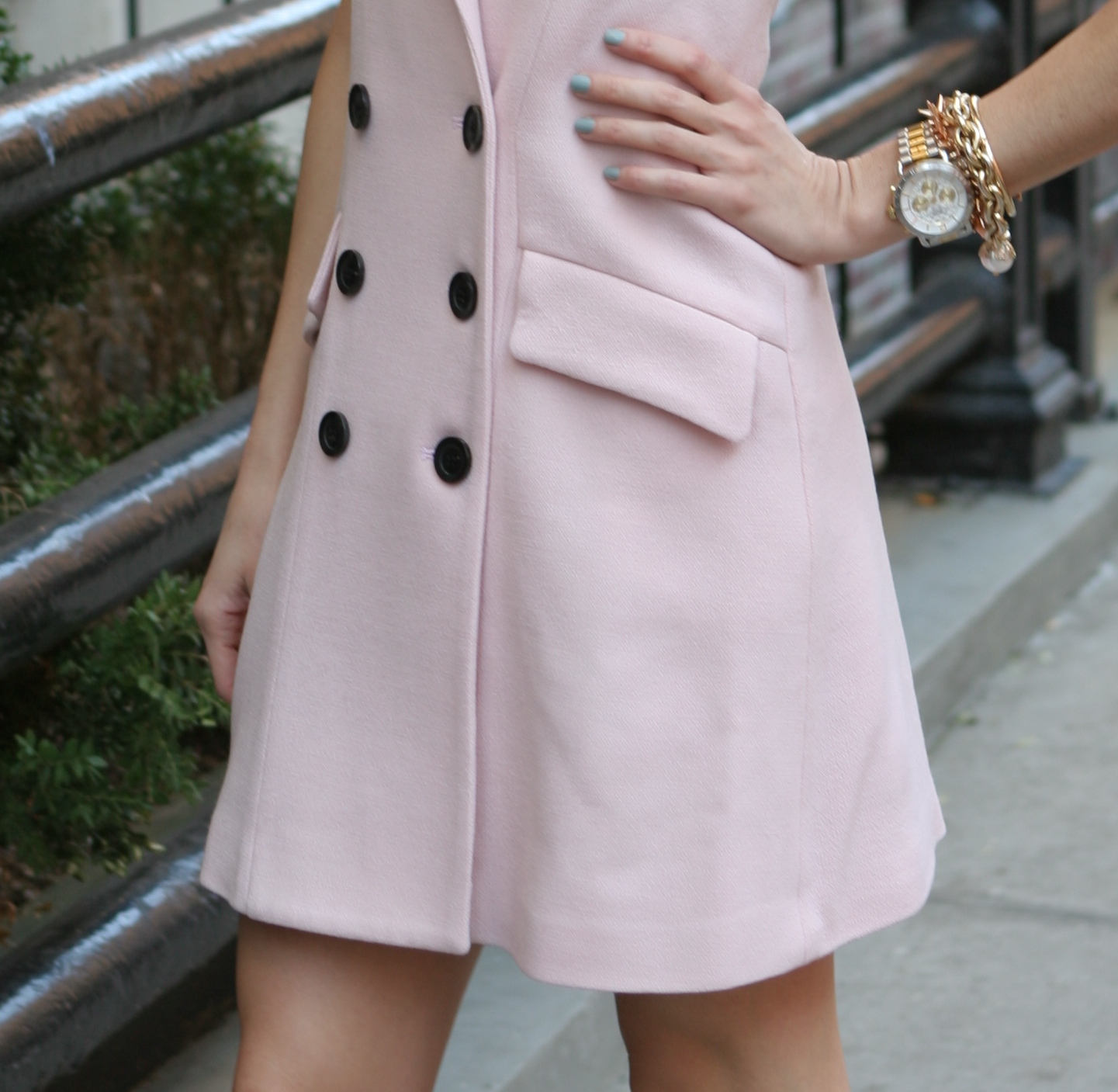 Are you are looking for an IT garment to wear this spring? A vest, whether is fitted, or loose, is the garment you should wear to get a polished and stylish look. Many times you can wear a vest for a professional or chic occasion to go out on a Friday night. It depends on the material but you can wear vests all year around. If you want to get the perfect sophisticated look to go out with your boyfriend on the weekend, I recommend a fitted vest like this pastel pink one. It is simple and you can wear it in many ways, with different layers as shown here, with an off-the-shoulder dress for an asymmetrical look and finally with a printed dress as shown here. Vests highlight any outfit you have, they add a touch of sophistication and are also perfect for the office. Here's a little tip, if you have a coat that you have barely worn in the past few years just hanging in your closet, I recommend sending it to the tailor and cut the sleeves. This way you'll end up with a "new" vest and keep your beloved coat.
Sind Sie auf der Suche nach einem IT-Kleidungsstück in diesem Frühjahr zu tragen? Eine Weste, ob angebracht ist, oder lose, ist das Kleidungsstück tragen Sie sollten eine polierte und stilvollen Look zu bekommen. Viele Male können Sie eine Weste tragen für eine professionelle oder schicke Gelegenheit an einem Freitag Abend. Es hängt vom Material ab, aber Sie können um Westen das ganze Jahr über tragen. Wenn Sie das perfekte anspruchsvolle Optik zu gehen mit Ihrem Freund am Wochenende erhalten möchten, empfehle ich eine Einbau Weste wie diese Pastellrosa ein. Es ist einfach und Sie können es in vielerlei Hinsicht tragen, mit verschiedenen Schichten, wie hier gezeigt, mit einem Off-die-Schulter-Kleid für eine asymmetrische Optik und schließlich mit einem gedruckten Kleid, wie hier gezeigt. Westen markieren jedes Outfit Sie haben, fügen sie einen Hauch von Raffinesse und sind auch ideal für das Büro. Hier ein kleiner Tipp, wenn Sie einen Mantel, die Sie kaum in den letzten Jahren getragen haben gerade in Ihrem Kleiderschrank hängen, empfehle ich es zum Schneider zu senden und die Ärmel abgeschnitten. Auf diese Weise werden Sie mit einem "neuen" Weste am Ende und Ihren geliebten Mantel halten.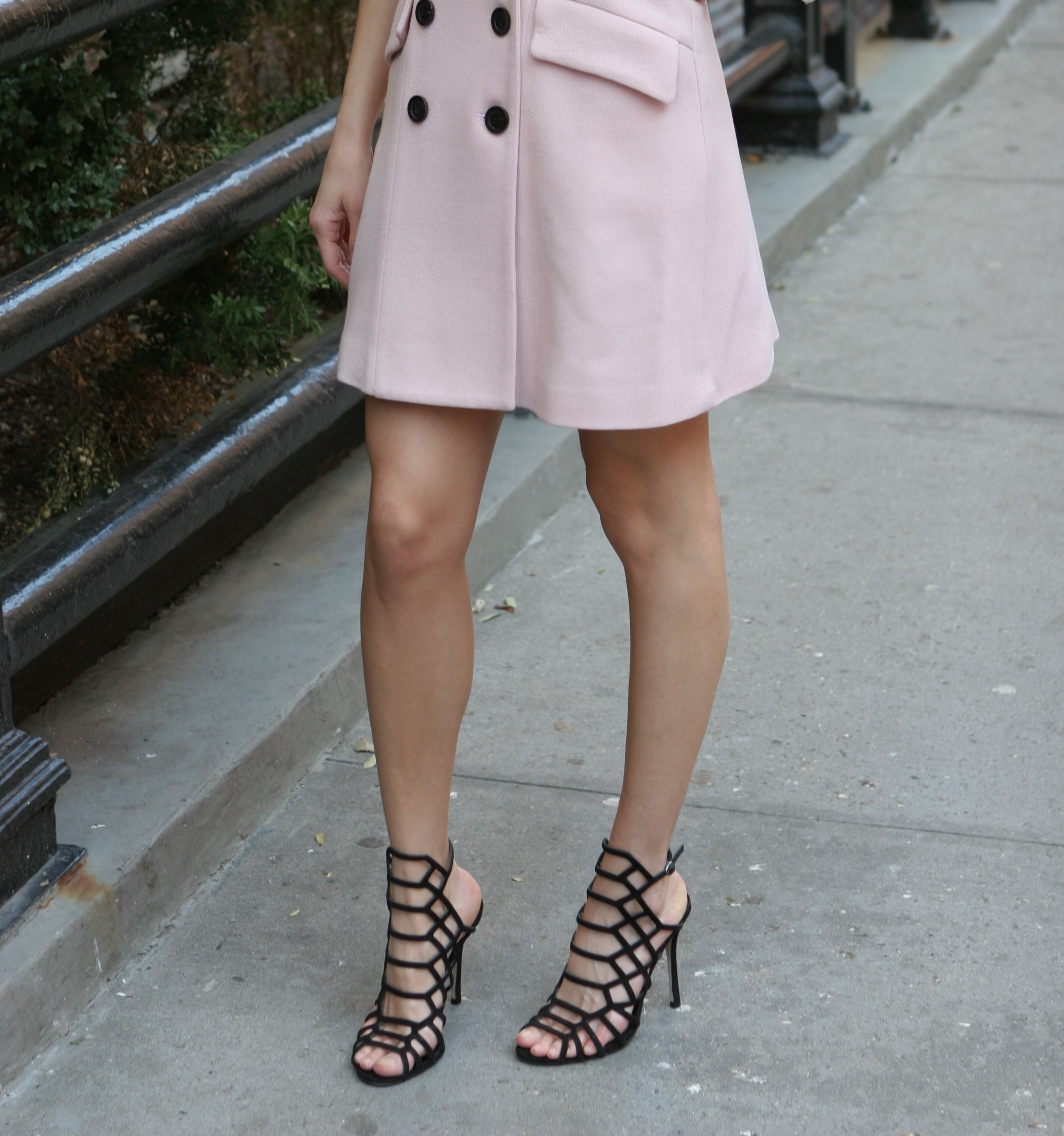 Estás buscando una prenda IT para esta primavera? Un chaleco ya sea armado, o suelto es la prenda que debes llevar para conseguir un look pulido y con estilo. Muchas veces puedes usar un chaleco para un look profesional o chic para salir un viernes por la noche. Depende del material pero puedes usar chalecos en todas las temporadas del año. Si quieres obtener un look sofisticado perfecto para salir con tu chico el fin de semana, te recomiendo un chaleco armadito como este chaleco de color rosado pastel. Es sencillo y te los puedes poner de muchas formas, tales como aquí en este ejemplo que enseño como usar diferentes capas con un chaleco, aquí te enseño como usar un chaleco con un vestido a los hombros para un look asimétrico y para terminar te enseño como vestirte con un chaleco con un vestido estampado aquí. Los chalecos resaltan cualquier conjunto que tengas, le añaden un toque de sofisticación y también son perfectos para la oficina. Te doy un consejito, si tienes algún saco que ya casi no te pones pero todavía lo tienes en tu closet, te recomiendo mandarlo al costurero y cortarle las mangas. De esta forma terminarás con un "nuevo" chaleco y conservarás tu prenda que tanto te gusta.
[show_shopthepost_widget id="1521503″]