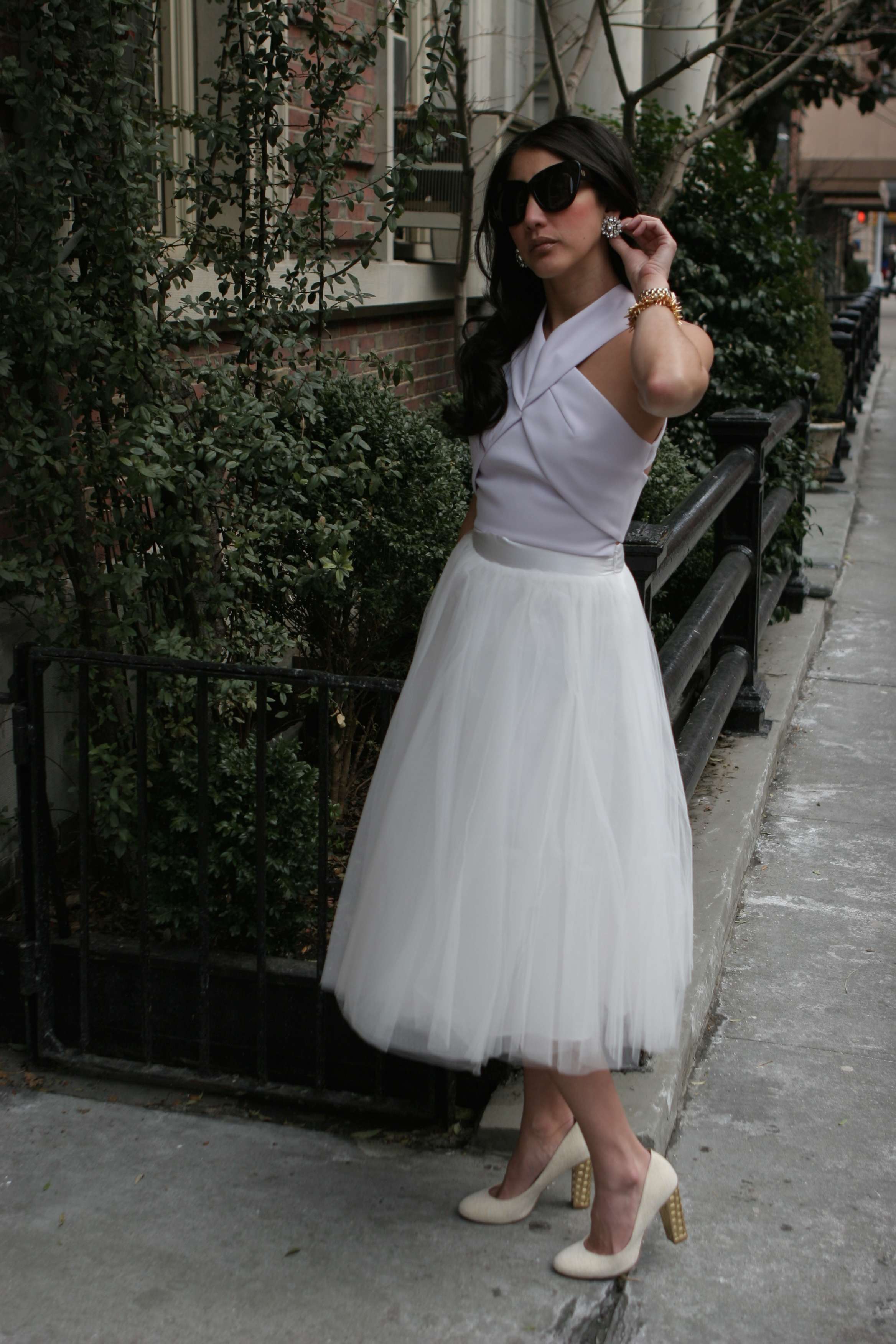 Spring is slowly showing its face in the New York City area. I cannot wait to see all the flowers bloom and spend more days enjoying the nice weather walking through Washington Square Park. This is only my third crop top, reason being that even though I love them I only buy the ones I think I can wear for long-term such as with high-waist skirts or turn them into dresses such as this outfit. When I saw this lilac one, I immediately fell in love with it. I love the color, very classic and timeless. It provides the ultimate body contour shape. I'll be showing you other outfits you can pair this lovely piece with soon. Space 46 Boutique Wendy tulle skirt, Nicholas bonded crepe wrap top via Intermix (I'm wearing a size 4), J.Crew Factory flecked sweater, J.Crew Factory skinny belt, House of Harlow 1960 Chelsea sunglasses, Stella & Dot renegade cluster bracelets, J.Crew crystal earrings.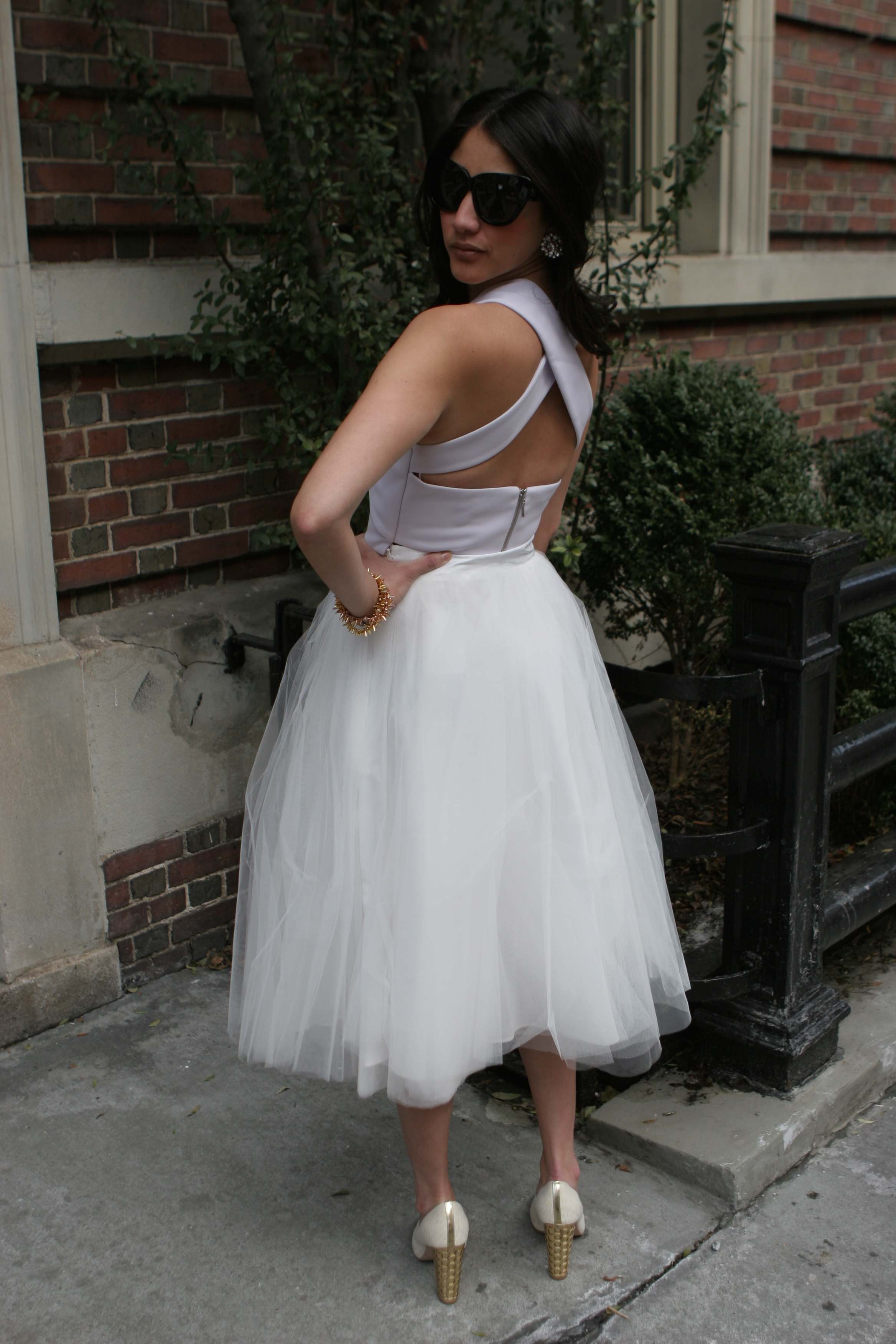 Der Frühling ist langsam, die ihr Gesicht in der New York City. Ich kann es kaum erwarten, die Blumen blühen zu sehen und verbringen mehrere Tage genießen das schöne Wetter zu Fuß durch Washington Square Park. Dies ist nur meine dritte kurz top, Grund dafür ist, dass, obwohl ich sie liebe Ich kaufe nur die, die ich denke, ich kann für langfristige, wie mit High-Taille Röcke tragen oder setzen sie in Kleidern wie diesem Outfit. Als ich sah, diese lila ein, Ich habe mich sofort in ihn verliebt. Ich liebe die Farbe, sehr klassisch und zeitlos. Es bietet die ultimative Körperkonturform. Ich werde zeigen Ihnen weitere Outfits können Sie dieses schöne Stück mit bald zu koppeln. Space 46 Boutique Wendy Rock, Nicholas bonded crepe Top, J.Crew Factory flecked Pullover, J.Crew Factory Gurtel, House of Harlow 1960 Chelsea Sonnenbrille, Stella & Dot renegade cluster Armband, J.Crew Ohrringe.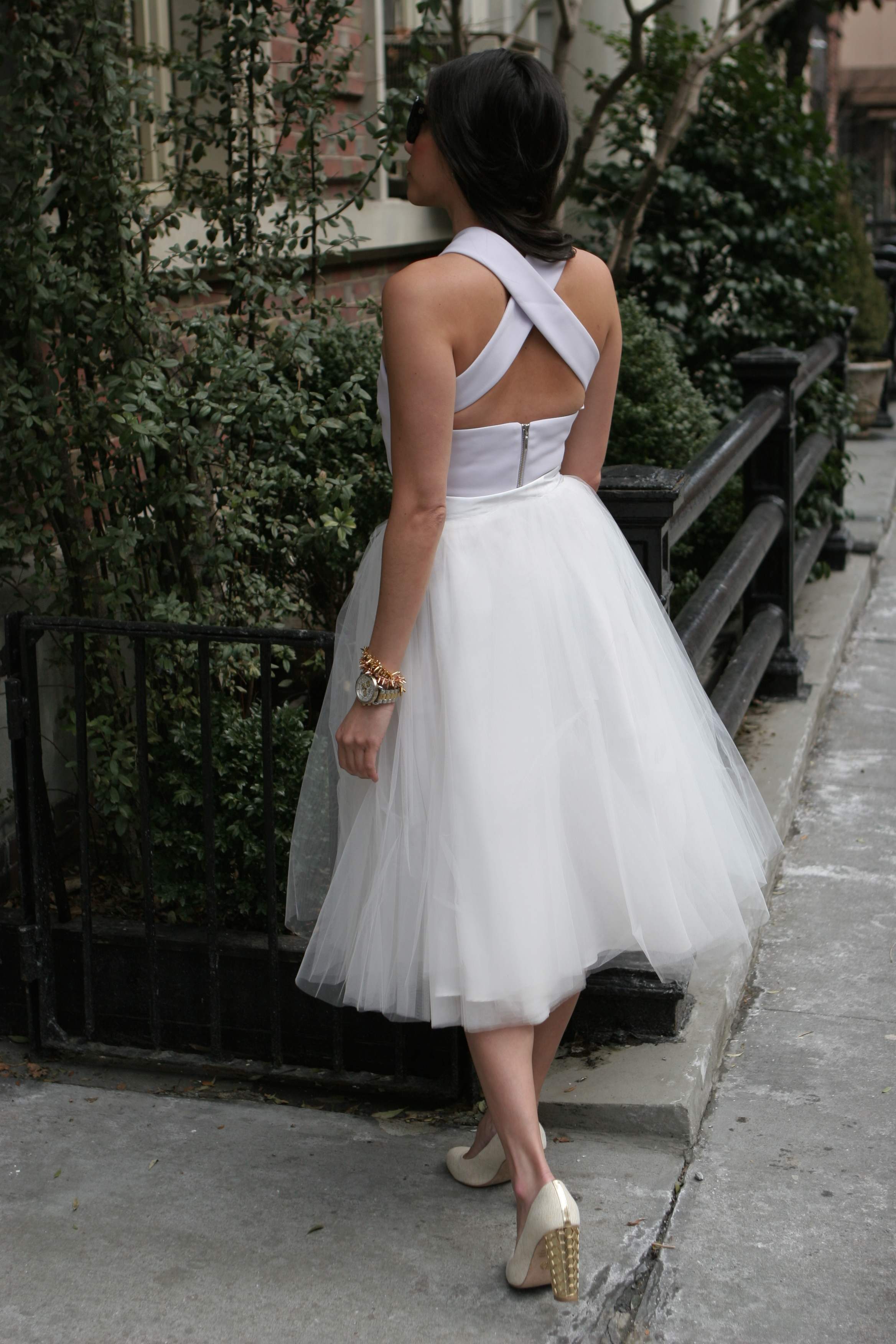 La primavera por fin está mostrando su cara en el área de la ciudad de Nueva York. Ya quiero ver las flores florecer y disfrutar de más días con un clima más cálido y poder caminar más por Washington Square Park. Este es tan solo mi tercer crop top, la razón es que aunque me encantan solo me gusta comprar los que creo que los voy a usar a largo plazo con faldas a la cintura o los que puedo transofrmar en vestidos como este conjunto. Cuando vi este crop top lila me enamoré inmediatamente. El color es muy clásico y hace una buena figura de tu cuerpo. Falda de tul Space 46 Boutique Wendy, top crop Nicholas bonded crepe, sueter J.Crew Factory flecked, cinturón J.Crew Factory, gafas House of Harlow 1960 Chelsea, pulseras Stella & Dot renegade cluster, aretes J.Crew.