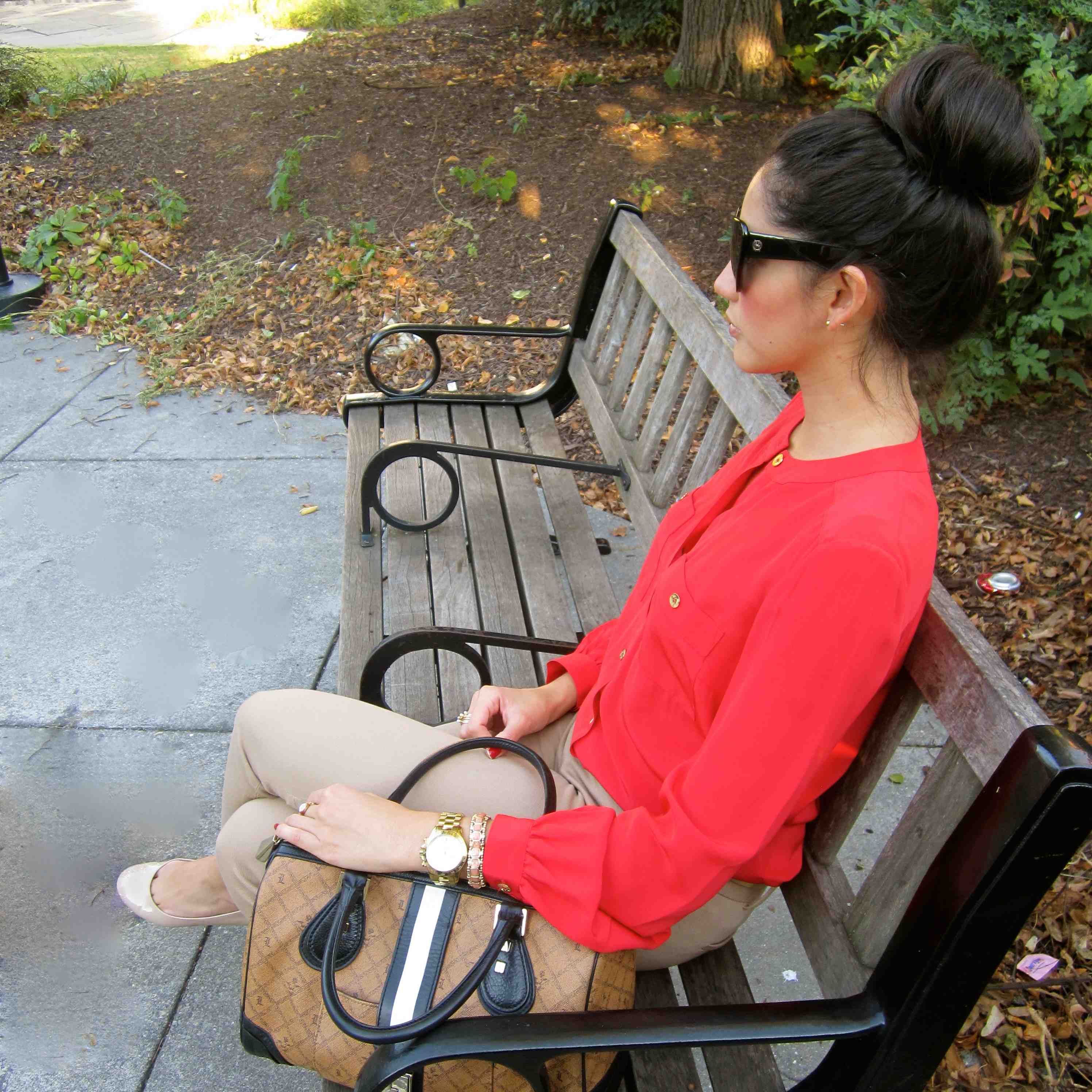 Silk blouses have always been a good friend of mine. They're reliable throughout seasons and always have that easy, comfy, chic feel. I wear this Trina Turk silk blouse with peach jeans in the spring and with JCrew Minnie pants at the office year around. Let's move to outfit enhancement now.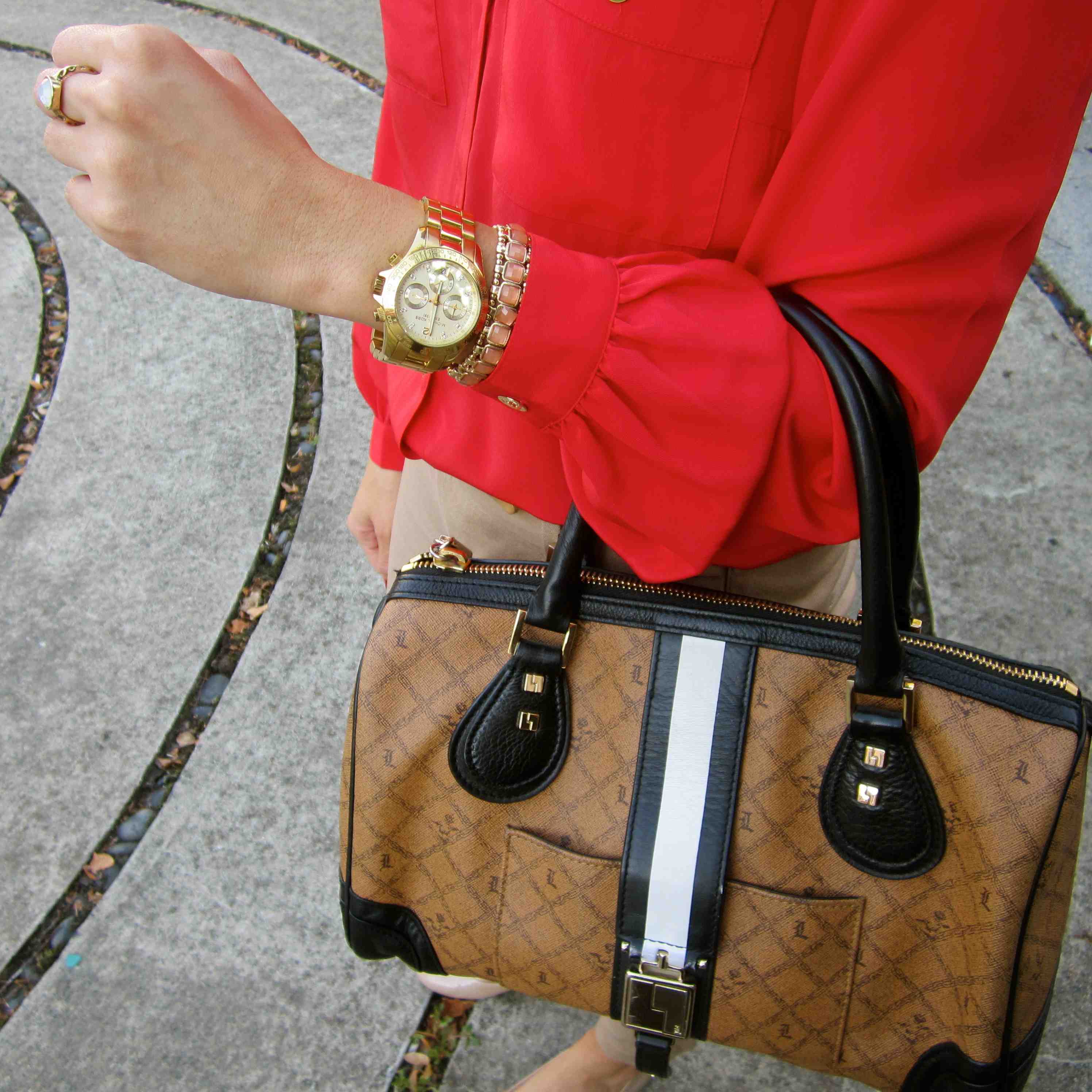 Flats are a must-have in my bag. Blush flats are a must-have on every girl's closet. You can get them pretty much everywhere but why pay $100 for flats you're going to wore out in less than a year right? Mine are from Payless (under $20) and they look and feel great.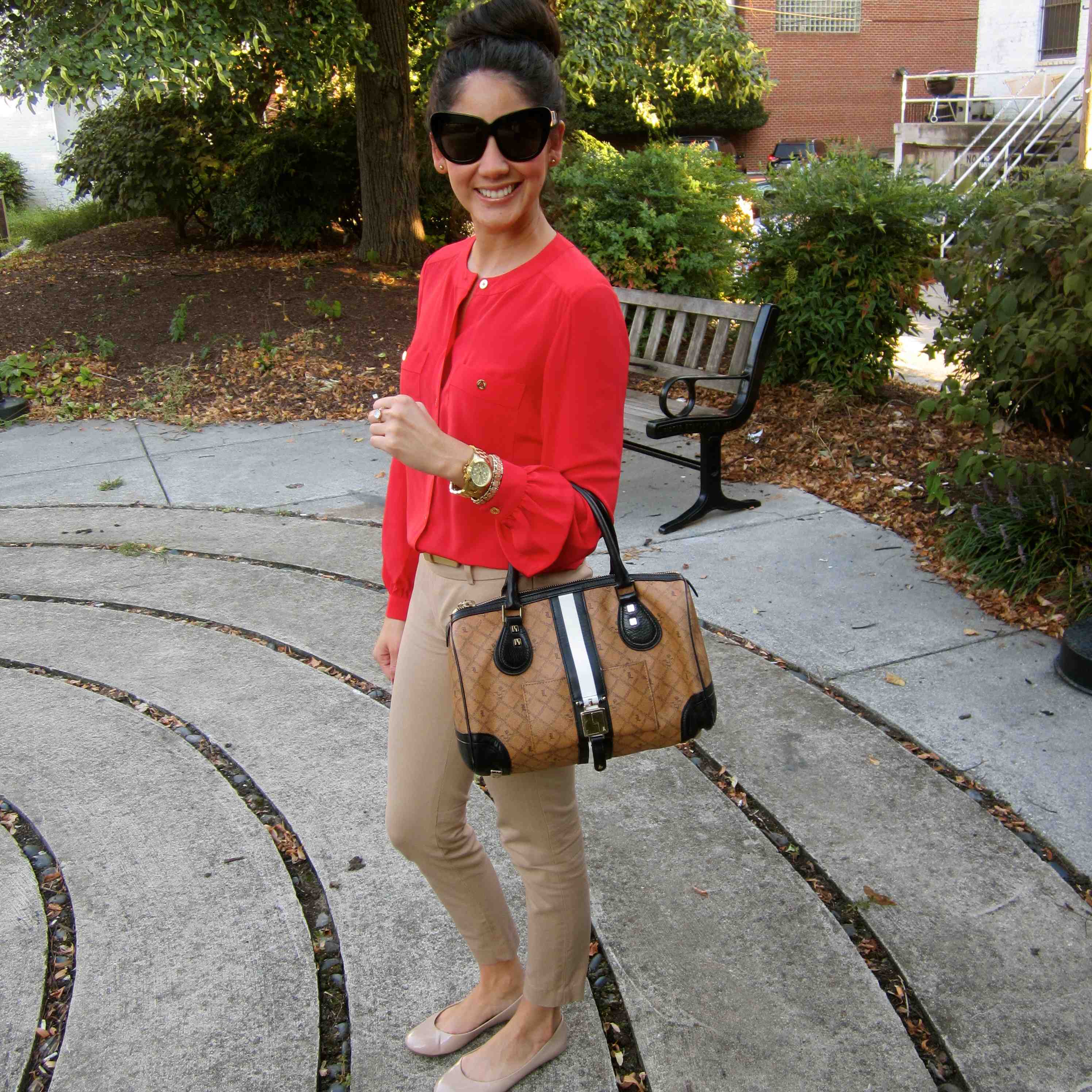 My LAMB bag was another bargain I got a few years ago at Loehmmans. Michael Kors oversize gold watch, House of Harlow 1960 Chelsea sunglasses, Stella & Dot bracelet and Forever 21 rings and JCrew belt completed my outfit. The top knot has become one of my favorite accessories for two reasons: it's soooo easy to do (it takes me less than 2 minutes and keeps me out of trouble when I'm running late for work) and always looks classy.