Category Archives:
Fashion
Follow me on Instagram for a take on my fashion, beauty and style tips.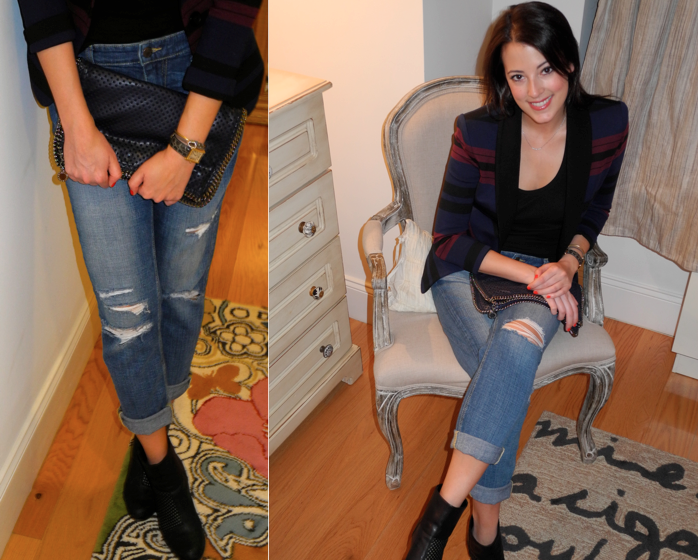 Today, I give you the beautiful Jessica Ritt. Jess has a great sense of style and is ruling New York City's lifestyle and fashion public relations world. I loved how she shared her outfit details for all of us to see her glam. I hope you have fun reading these profiles about young professionals in the fashion world. Maybe you'll get a few tips on how to make it all work, get encouragement for your next career move or just learn something new. Take it away Jess. ABOUT HER: I am a 29 year-old girl from Seattle, Washington. I have been living and working in New York City for seven years. I am a publicist at a well-known Fashion PR firm in Chelsea, where I manage the lifestyle and special events division, which includes design, art, events, lifestyle and fashion clients.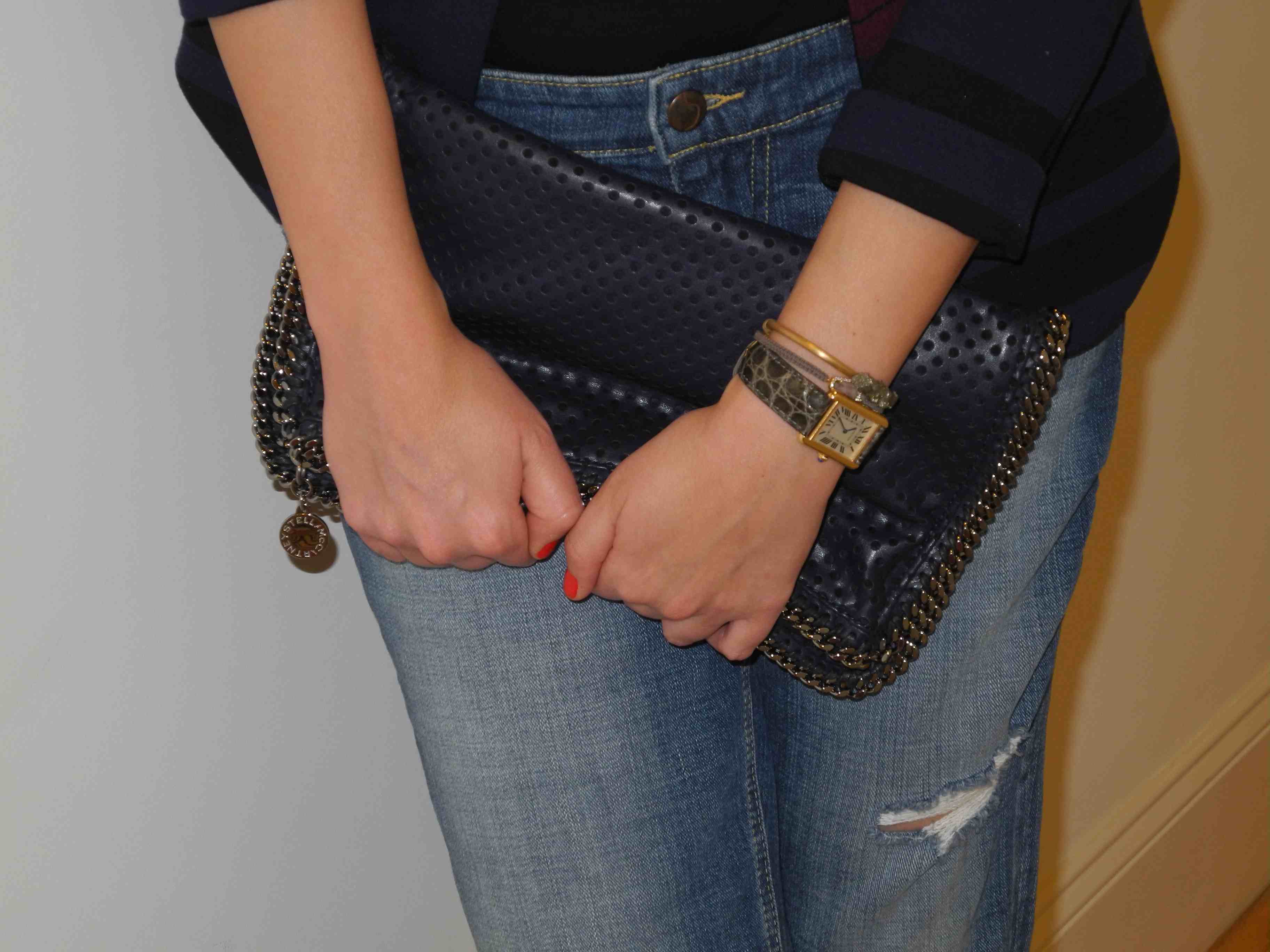 HOW SHE STARTED: I began my career in PR in college, where I held PR summer internships at Starbucks in Seattle, and then at Coach in NYC. After this, I knew I wanted to stay in PR. HER STYLE: My style is classic, comfortable, and fun. I love to pair neutrals with a bold or patterned shoe or jacket and let my accessories and statement pieces stand out. I am drawn to interesting textures, cuts and fabrics, and usually prefer an asymmetrical design over a print. I mix high and low priced pieces in my outfits – H&M and Zara are perfect for adding a seasonal trend pieces to your wardrobe, without the guilt. HER SPRING WARDROBE ESSENTIALS: Siwy boyfriend jeans, BCBG blazer, Rag and Bone Newbury Booties, Chanel Canvas Espadrille Flats, Joe's jean shorts, slouchy spring sweaters (DKNY Pure makes some of my favorites), Cos maxi skirts, Maje silk pants, Celine sunglasses, Stella McCartney clutch, basic Club Monaco tanks. INFLUENCES: I am inspired by the fashion I see around my office, whether it's a chicly dressed co-worker, colors and patterns in the latest Joe's Jeans collection in our showroom, or a new Timo Weiland collection going down the runway at New York Fashion Week. Weekends in NYC are also great for people watching, as well as window-shopping! I take pictures of clothing in stores that inspires and excites me, even if it's just a color or small detail that I love.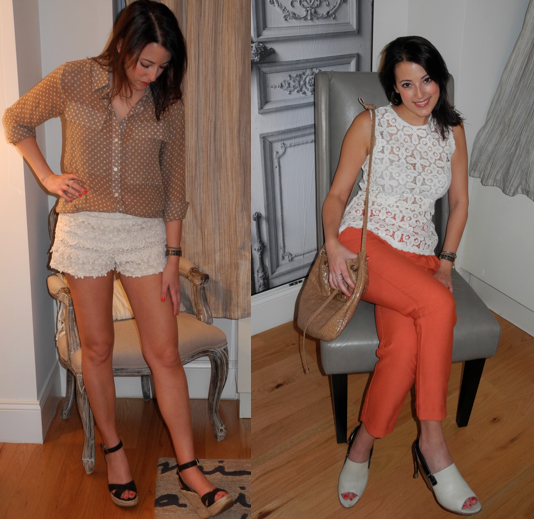 WORK OUTFIT: During the week, I maintain a mix of casual basics with fashion/business wear. When going more casual, colored denim is always a go-to. If I have a client or industry event after work, booties and a blazer or tailored jacket are perfect for transitioning from day to night. FASHION TIPS: If you find something that's flattering and that you love, buy two! Personalize fashion trends and make them work for you, instead of trying to change your style to fit with the trends. There are subtle ways to incorporate any trend into even the most basic and classic ensemble. FASHION TRENDS: Right now I love peplum, lace and white for spring. Perforated leather, black and white, and shorts suits are also some of my favorites! WHAT'S NEXT: I am looking forward to traveling to Venice, Italy, for a client in just a few weeks. I am working with an artist who is showing at the Biennale this year, and hosting several events. Not a bad way to start off the summer!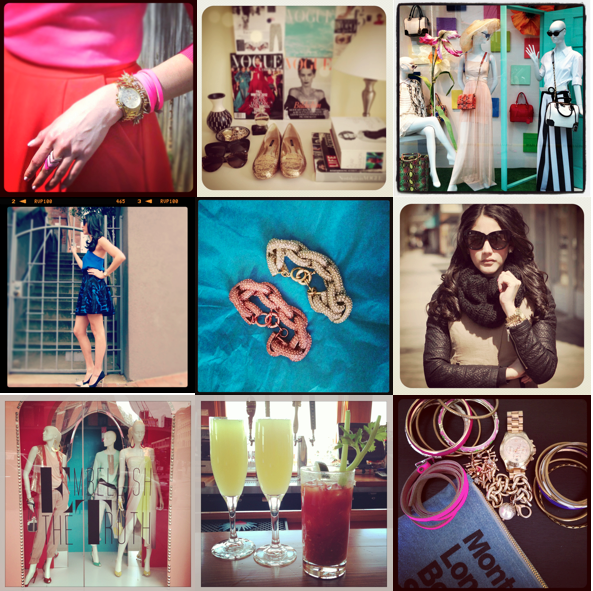 Hi everyone, I hope you're having a good weekend. Today, I'm sharing with you a few pictures from Instagram.