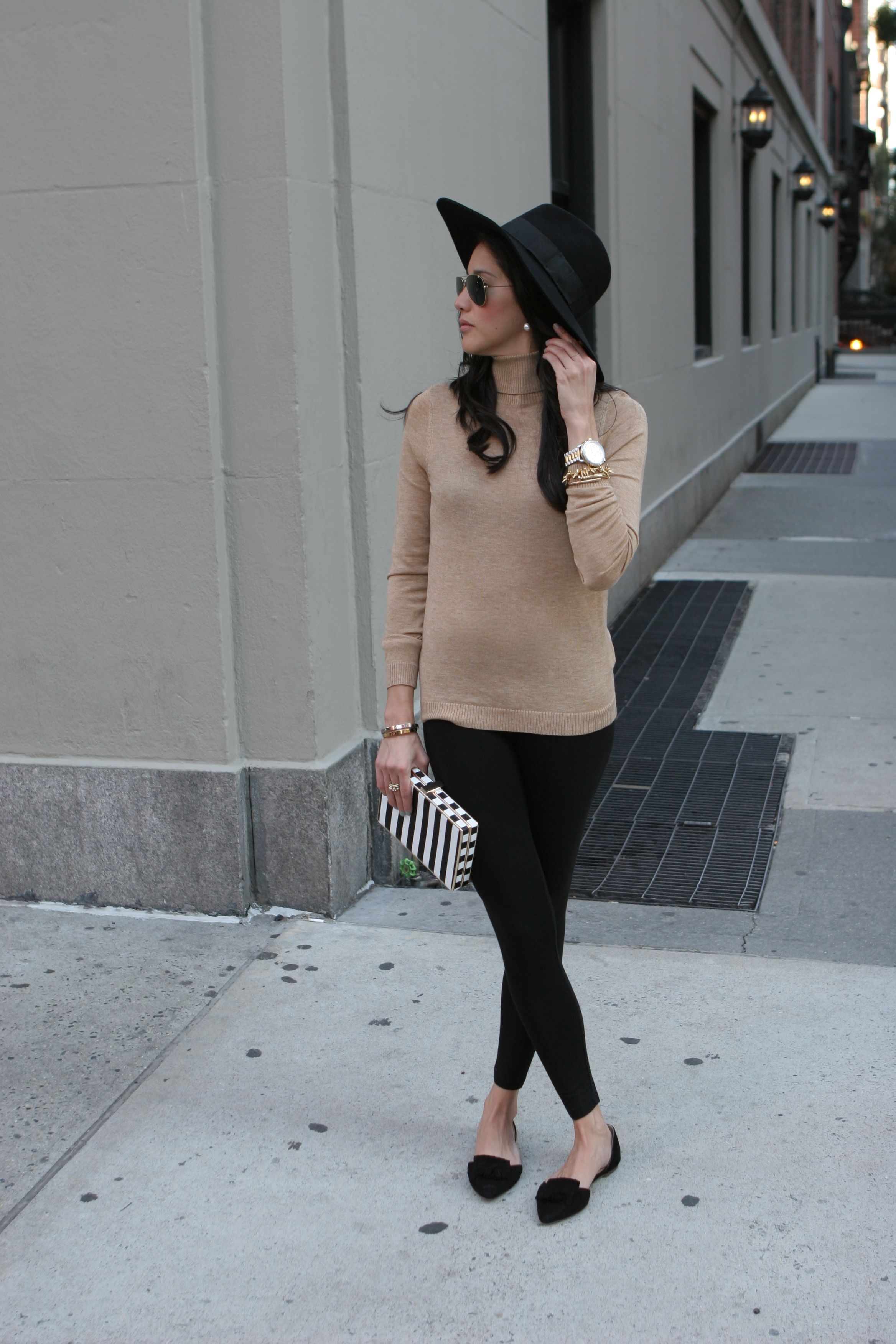 Top: Asos sweater |in marl with roll neck (Still looking for Black Friday deals, Cyber Week deals or Cyber Monday deals? Look no more, you can get this sweater and anything else at Asos for 20% off. Code: CYBER. Sale ends: December 1) | Pants: Nordstrom leggings | Shoes: J.Crew mirror-metallic d-orsay loafer flats (Save 30% off your entire purchase (including stuff that's never on sale) and extra 40% off sale styles. Code: HOLIDAY. Sale ends: November 29) | Hat: Brixton hat via Revolve Clothing (Black Friday sale still going on, use code BLACKFRIDAY20 until the end of the day today. Final sale items are 20% off until November 29) | Bag: Stella & Dot stripe clutch | Sunglasses: Rayban aviators | Watch: Coach | Bracelets: Stella & Dot renegade cluster bracelet (Black Friday event: extra 25% off sale items, sale ends November29), vintage bracelets | Earrings: BaubleBar pearl drops (Cyber week special: 35% off site-wide with code VIP, today only) | Lipstick: MAC 'Huggable' lipcolour (25% off MAC holiday kits).
I can't stop wearing tan, black and white these days. It's such an easy combination and my go-to these days. When in a hurry, throw a turtleneck sweater on and skip on the scarf situation, ass a super cute hat for not so great hair days and keep it easy with the color combos. I'd love to hear if you have any specific questions about fall or winter fashion, I'm all ears. Want extended Black Friday, Cyber Week and Cyber Monday deals? Check out my latest Black Friday Sales post showcasing my favorite stores, codes, sale dates and more. Thanks for visiting!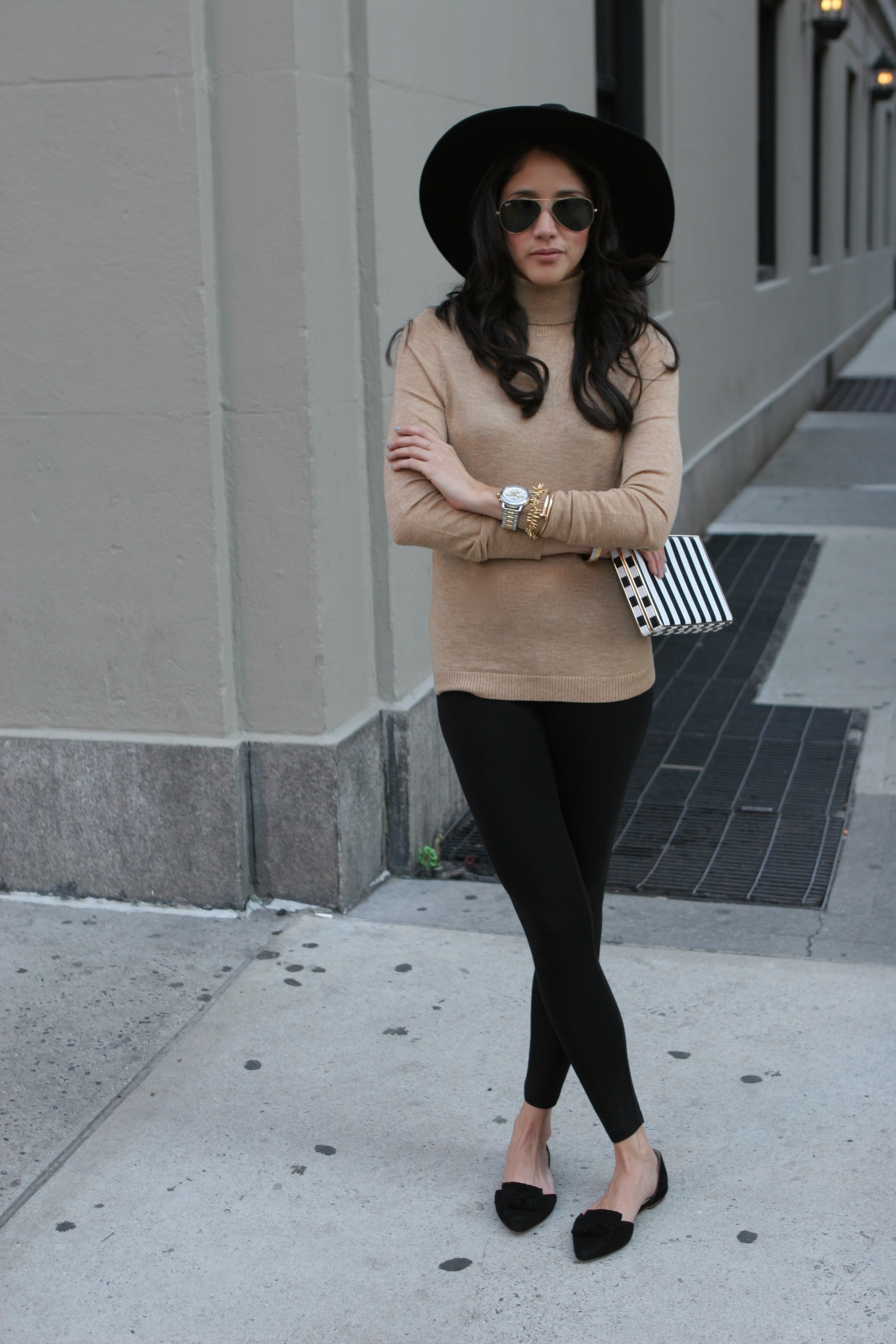 Ich kann nicht aufhören, Brauntöne, Schwarz und Weiß in diesen Tagen. Es ist ein super einfache Kombination von Arm und mein go-to diesen Tagen. Als ich in Eile bin, auf einem Rollkragenpullover setzen und nicht Schal zu kümmern, einen super netten Hut für jene Tage, fühlen Sie sich Ihr Haar ist nicht das vorzeigbar und spielen mit Farbkombinationen. Ich würde gerne wissen, wenn Sie spezielle Fragen zu den Herbst und Winter Mode haben, bin ich ganz Ohr. Sie möchten wissen, weitere Angebote Black Friday und Cyber Monday Cyber-Woche? Sehen Sie sich meine letzten Eintrag Black Friday Sales, in der ich meine Lieblings-Shops, Codes, Verkaufsdaten und mehr teilen. Danke für Ihren Besuch!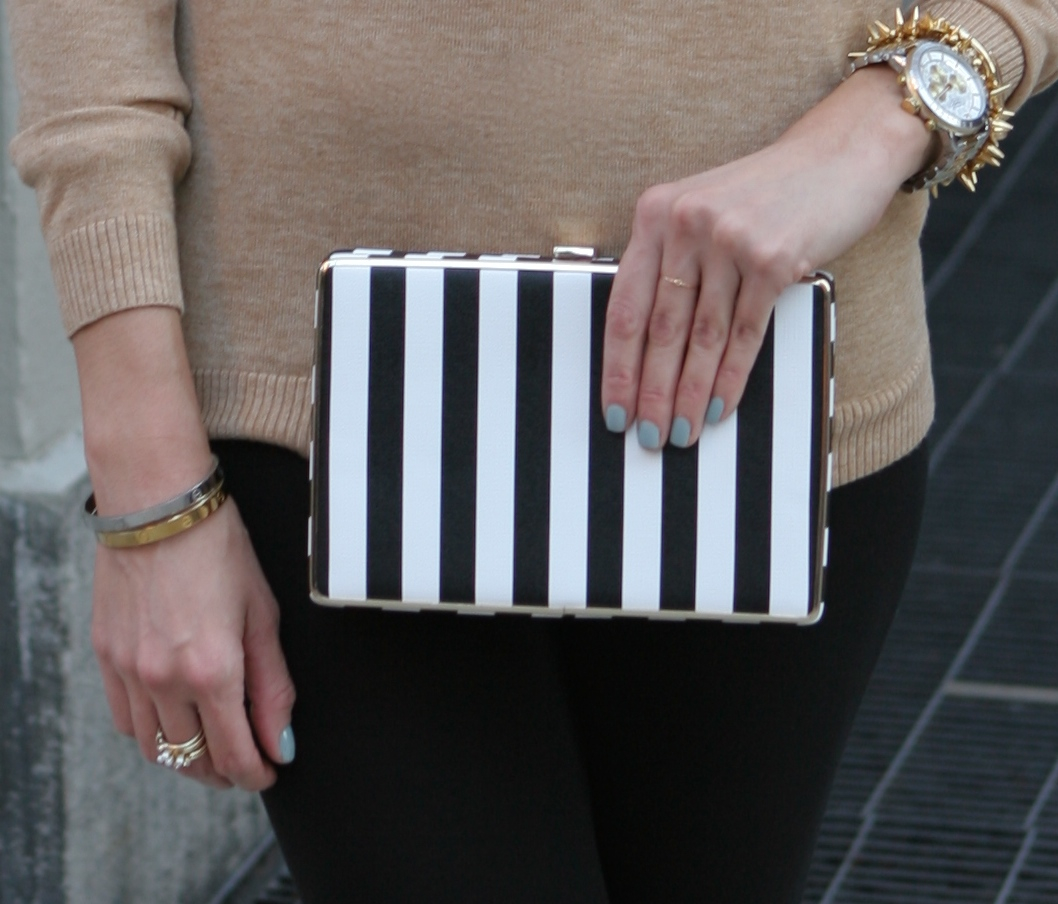 No puedo dejar de usar tonos cafés, blancos y negros en estos días. Es una combinación súper fácil de armar y mi go-to estos días. Cuando estoy apurada, ponte un suéter de cuello de tortuga y no te preocupes de la bufanda, añade un sombrero súper lindo para esos días que sientes que tu pelo no está de lo más presentable y juega con las combinaciones de colores. Me encantaría saber si tienes alguna pregunta específica acerca de la moda otoño o invierno, soy toda oídos. ¿Quieres saber más de las ofertas de Black Friday, Cyber Week y Cyber Monday? Mira mi última entrada de Black Friday Sales en el que comparto mis tiendas favoritas, códigos, fechas de venta y más. ¡Gracias por tu visita!