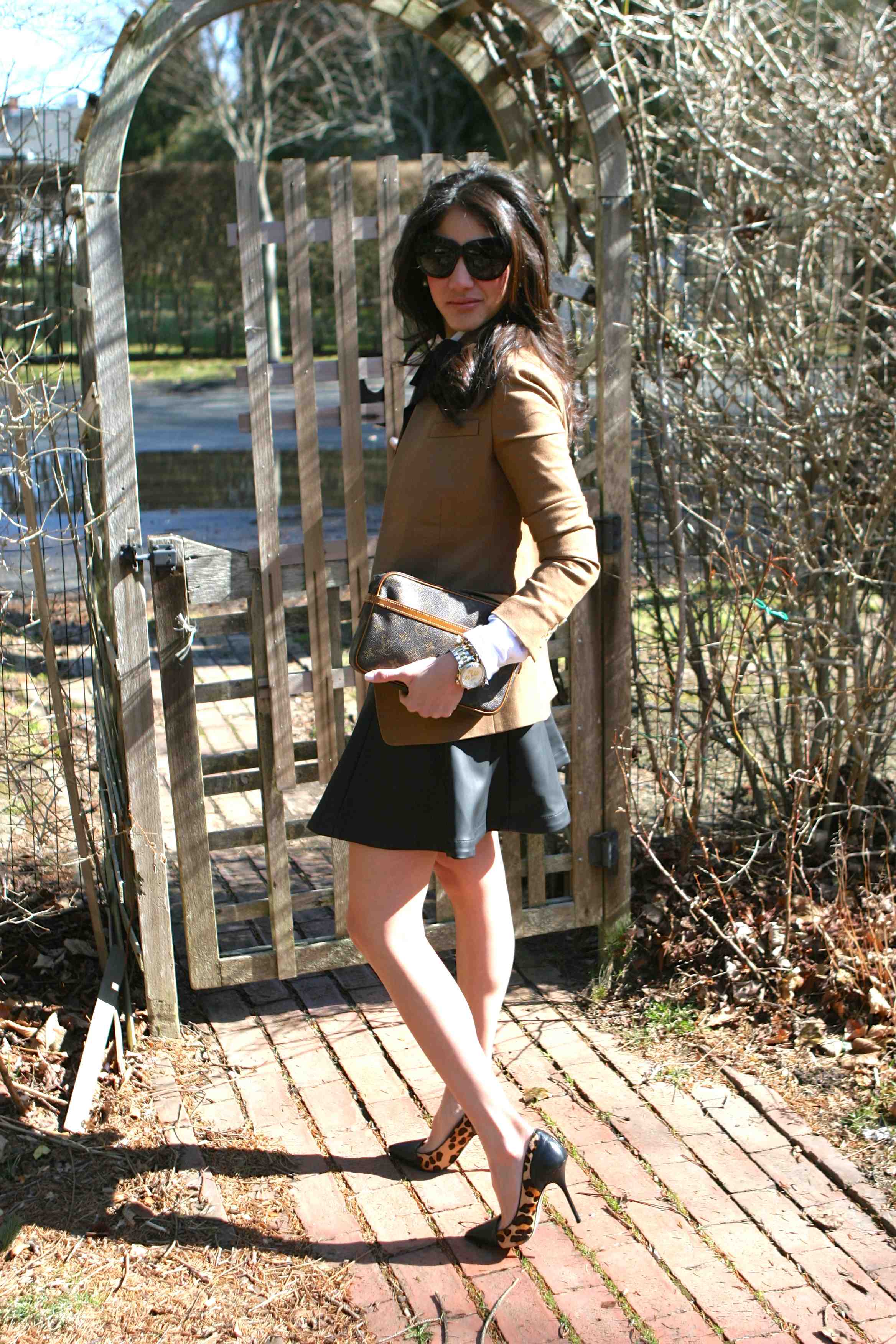 Brown, white and black are one of my favorite outfit combos. The color scheme makes it a classic yet leaves room for a lot of creativity for your final look. The leopard heels a little print fun and the oversized bow just makes it an office-ready-to-wear outfit. I can even turn this look into a Halloween costume if I add knee-high stockings, a side ponytail and a notebook. Just trying to be creative here. J.Crew blazer, J.Crew Factory shirt, Express leather skirt, Asos oversized bow tie (also liking these ones: 1, 2), Asos lepard heels, Coach watch, Stella & Dot cluster renegade bracelet, House of Harlow 1960 Chelsea sunglasses.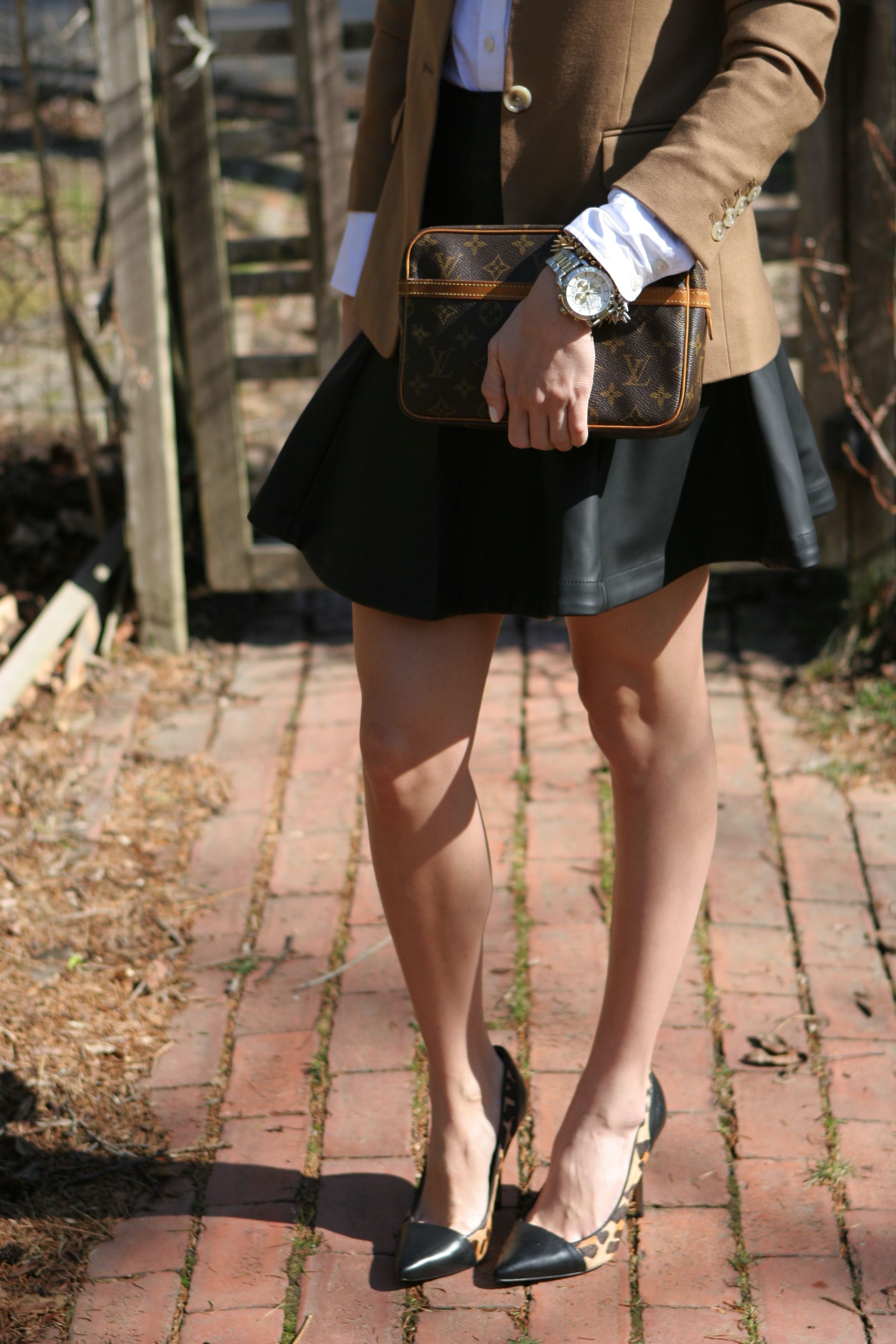 Brown, weiß und schwarz sind eine meiner Lieblings-Outfit Combos. Das Farbschema macht es zu einem klassischen und zugleich Raum für viel Kreativität für Ihre endgültige Aussehen. Die Leoparden Fersen ein wenig Druck Spaß und die übergroßen Bogen macht es ein Büro-ready-to-wear-Outfit einfach. Ich kann sogar machen diesen Look in ein Halloween-Kostüm, wenn ich hinzufügen, kniehohe Strümpfe, einen Seitenpferdeschwanz und ein Notebook. Nur versuchen hier, kreativ zu sein. J.Crew Jacke, J.Crew Factory Hemd, Express Rock, Asos Schuhe, Coach watch, Stella & Dot cluster renegade Armband, House of Harlow 1960 Chelsea Sonnenbrille.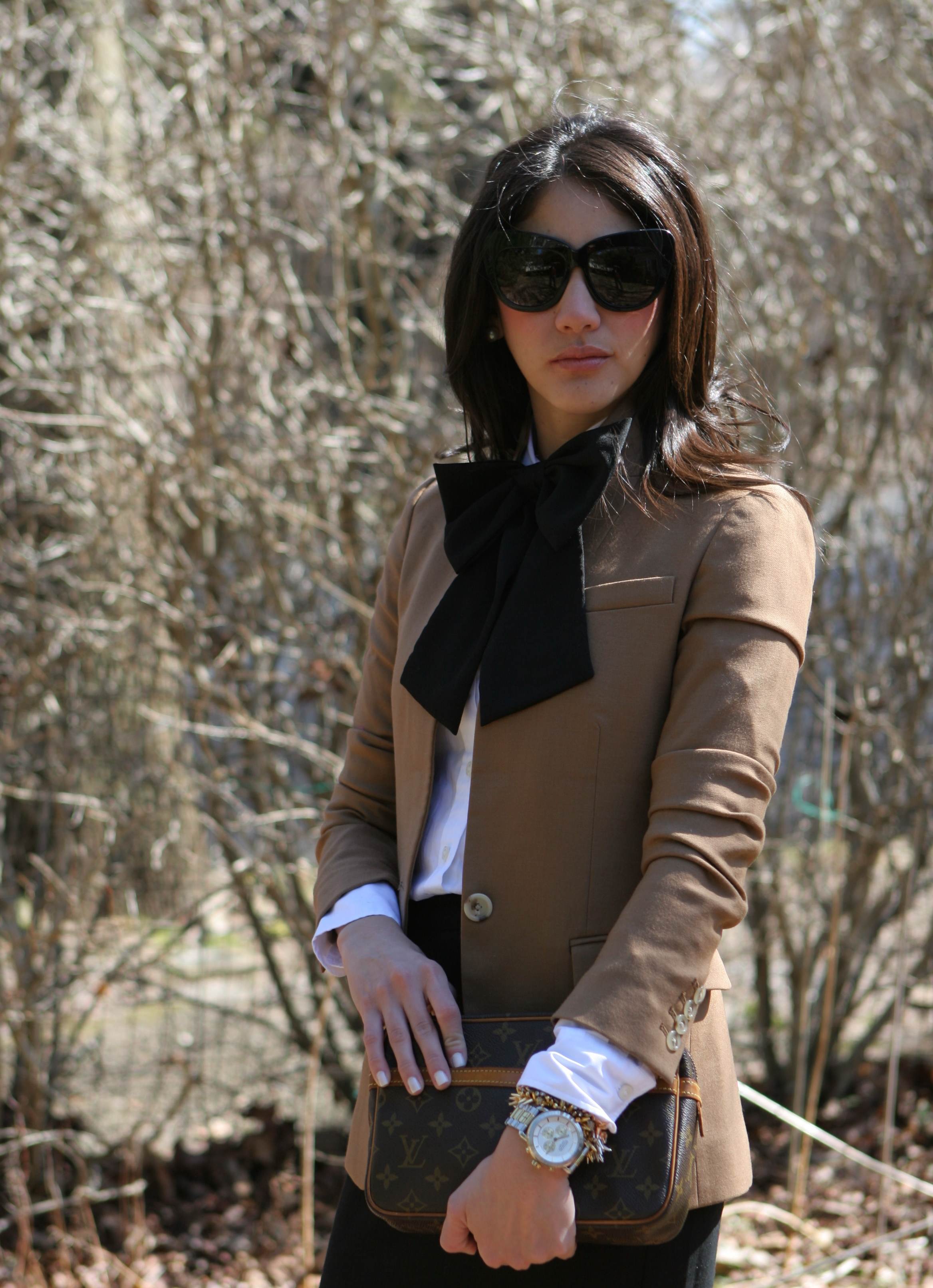 Café, blanco y negro son uno de mis combos preferidos. El esquema de colores hacen de este look una combinación clásica pero te da lugar para la creatividad. Los zapatos de leopardo añaden un twist y si te pones un lazo súper grande lo conviertes en un conjunto que te puedes poner para la oficina. Si te pones también unas medias a la rodilla y una colita de caballo lo conviertes en un disfraz para Halloween. Saco J.Crew, camisa J.Crew Factory, falda Express, zapatos Asos, pulseras Stella & Dot cluster renegade, gafas House of Harlow 1960 Chelsea.