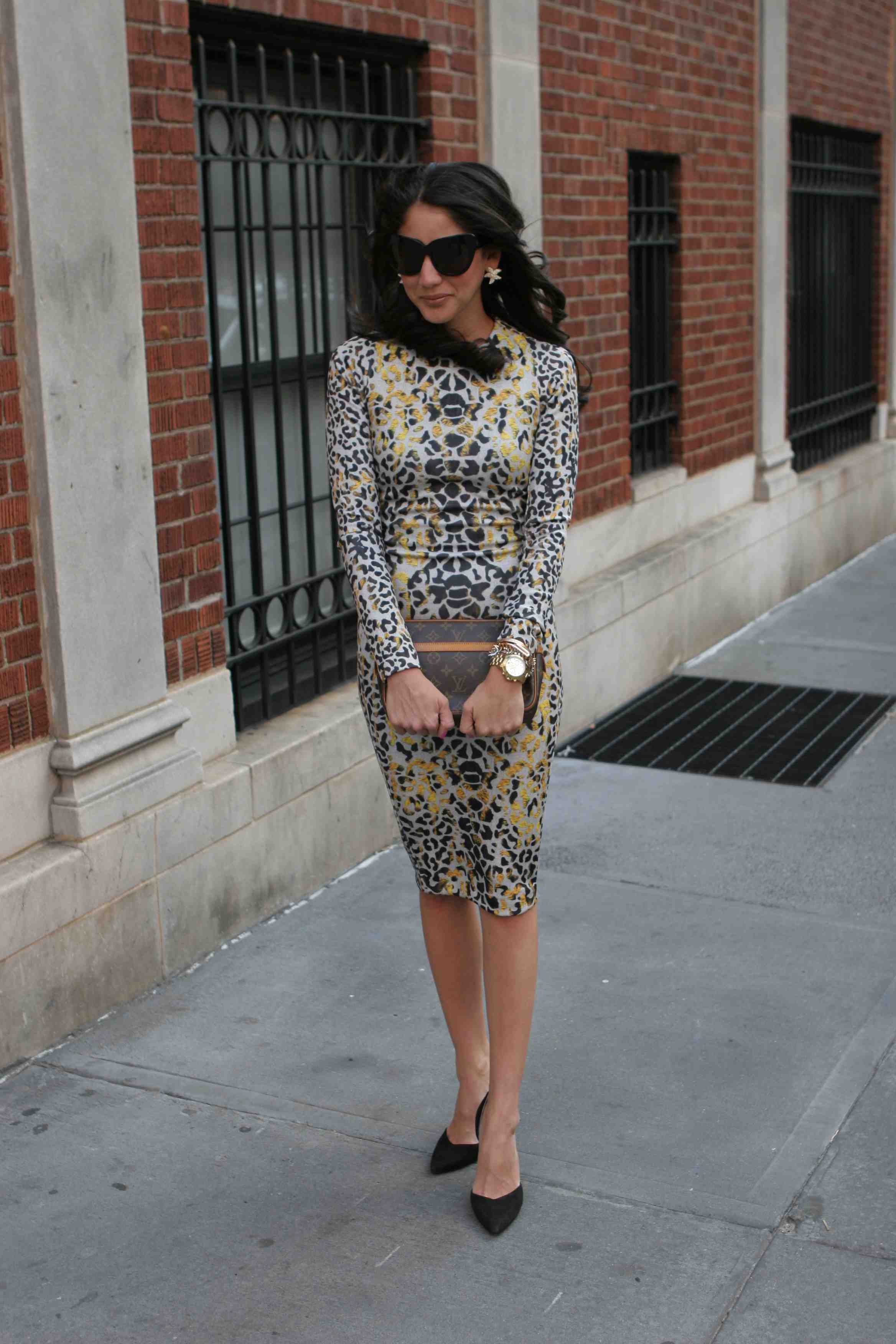 Fall is the perfect time to bring out your long sleeve dresses. Print dresses specially are so easy to accessorize because you don't need that much to make them work. Take this super cute dress for example, it has vibrant colors, fits well and leopard print is always a must-have during fall season. ZARA leopard print dress, ZARA heels, vintage Louis Vuitton clutch, Fornash Starfish earrings, House of Harlow 1960 Chelsea sunglasses, Michael Kors watch, Stella & Dot renegade cluster bracelets, Anarchy Street classic nail bangle.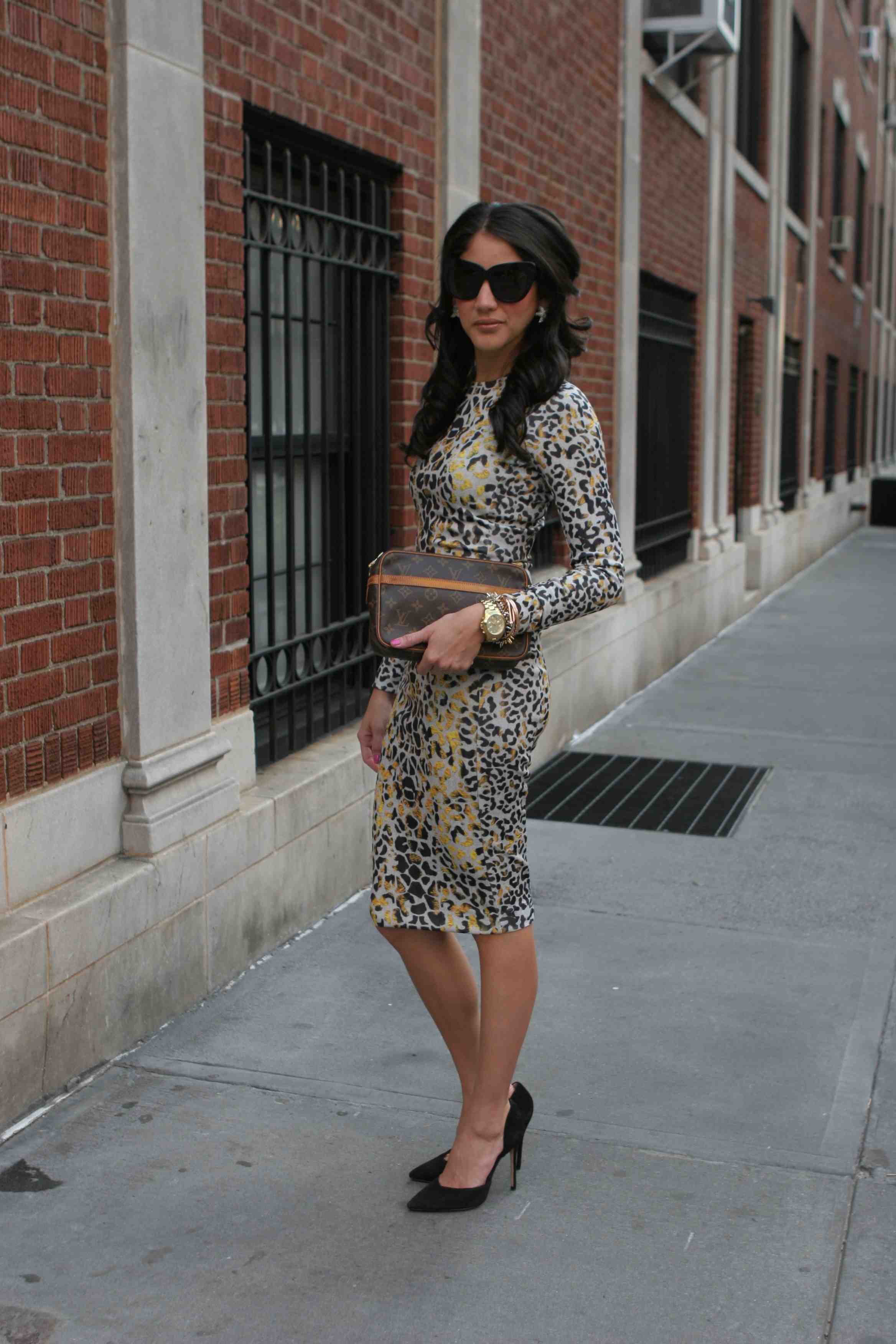 Der Herbst ist die perfekte Zeit, dass sie Ihre Langarm Kleider anziehen kann. Print Kleider speziell sind so einfach zu anziehen, weil Sie nicht so viel brauchen. Nehmen Sie dieses super cute Kleid es zum Beispiel leuchtende Farben hat, passt gut und Leopardenmuster ist immer ein Muss während der Herbst-Saison. ZARA Kleid, ZARA Schuhe, vintage Louis Vuitton, Fornash Seesterne Ohrringe, House of Harlow 1960 Chelsea Sonnenbrille, J.Crew Halskette, Michael Kors Uhr, Stella & Dot Armbänder, Anarchy Street Armband.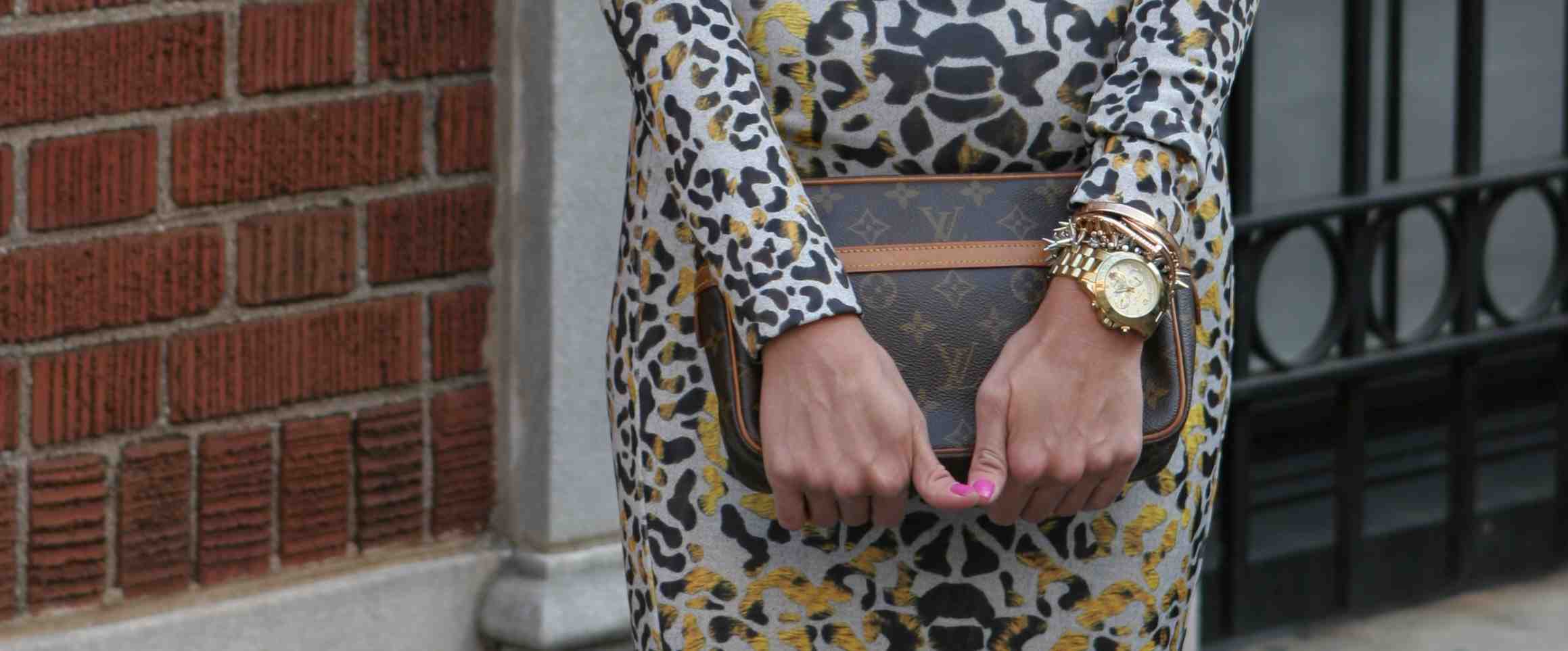 Otoño es la temporada perfecta para ponerte vestidos de manga larga. Los vestidos de impresión con fáciles de personalizar porque no necesitas mucho para que se vean bien. Toma este vestido de ejemplo, tiene colores vivos, arma bien y la impresión de leopardo siempre es un must-have en tu closet durante la temporada de otoño. Vestido de leopardo ZARA, zapatos ZARA, cartera vintage Louis Vuitton, arêtes de estrella de mar Fornash, gafas House of Harlow 1960 Chelsea, reloj Michael Kors, pulseras Stella & Dot, pulsera Anarchy Street.