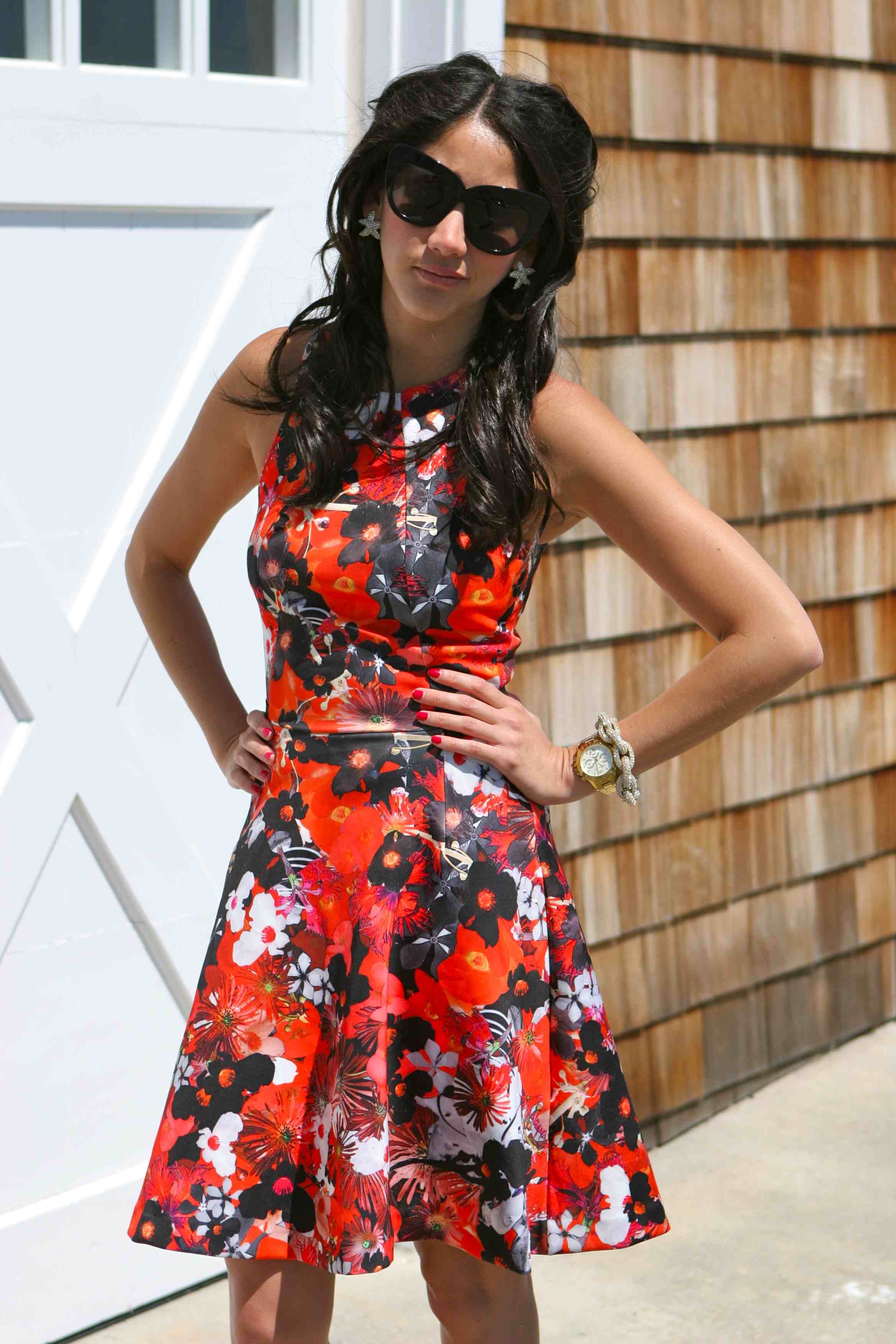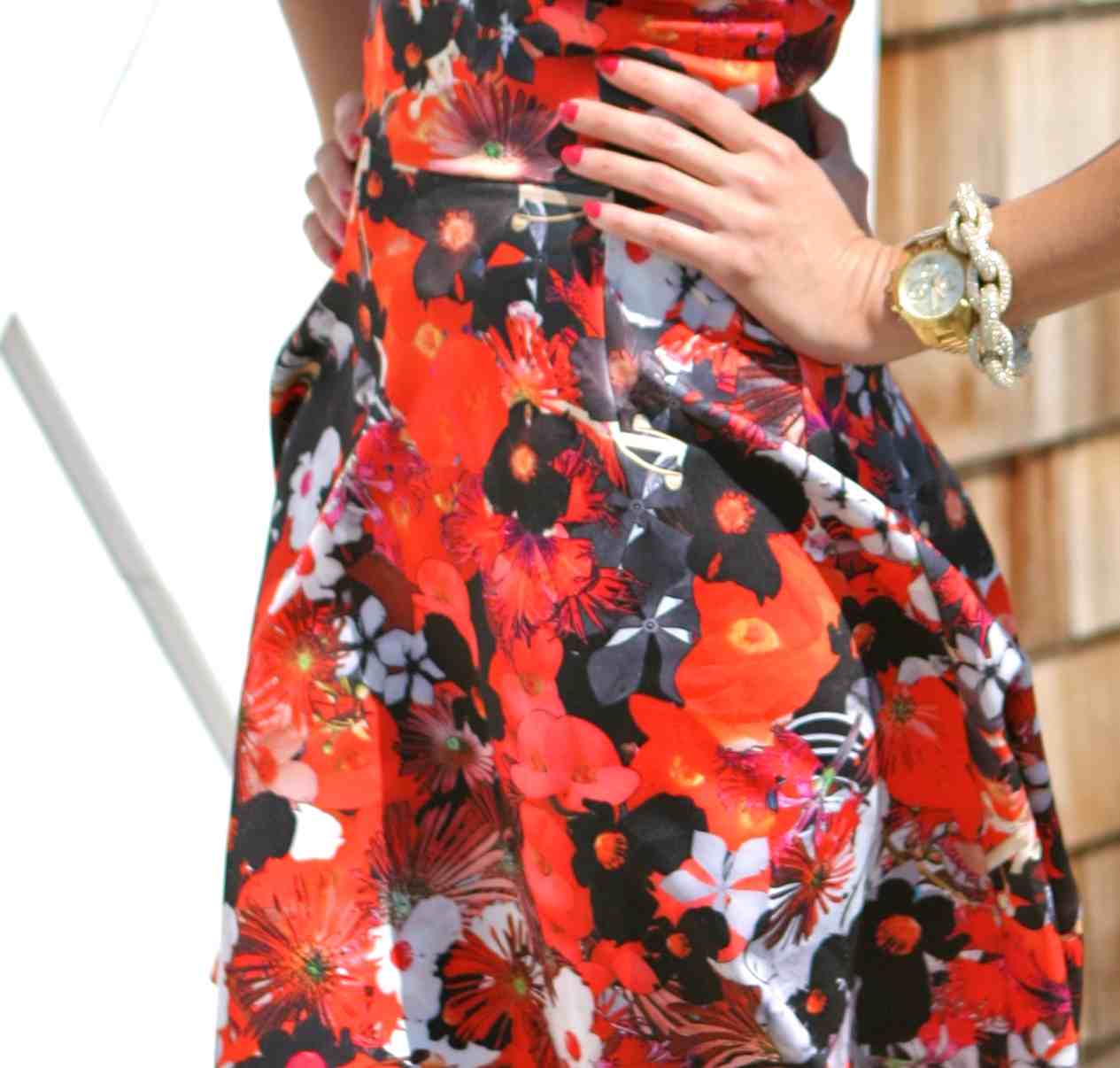 A-line dresses have taken over my closet. I'm in love with all of them! These dresses work great for petite ladies with not so many curves. They give you a more defined waistline and the flowy skirt complements the rest of your body. A-line dresses also work great for girls with big booties or hips because they attract all the attention to the upper portion of your body and the waist. This type of print can be worn throughout the year. You can wear it with a cardigan or blazer during spring and fall days and just the dress with its beautiful bold colors in the summer. Floral print A-line dresses are good options for wedding brunches or you can wear it down with metallic sandals when you go get a lobster roll at the Dock House or ice cream in Sag Harbor. H&M dress, ZARA heels, Fornash Starfish earrings, Michael Kors watch, Bauble Bar chunky chain bracelet, House of Harlow 1960 Chelsea sunglasses, Chanel Joues Contraste 55, MAC Viva Glam V lip gloss.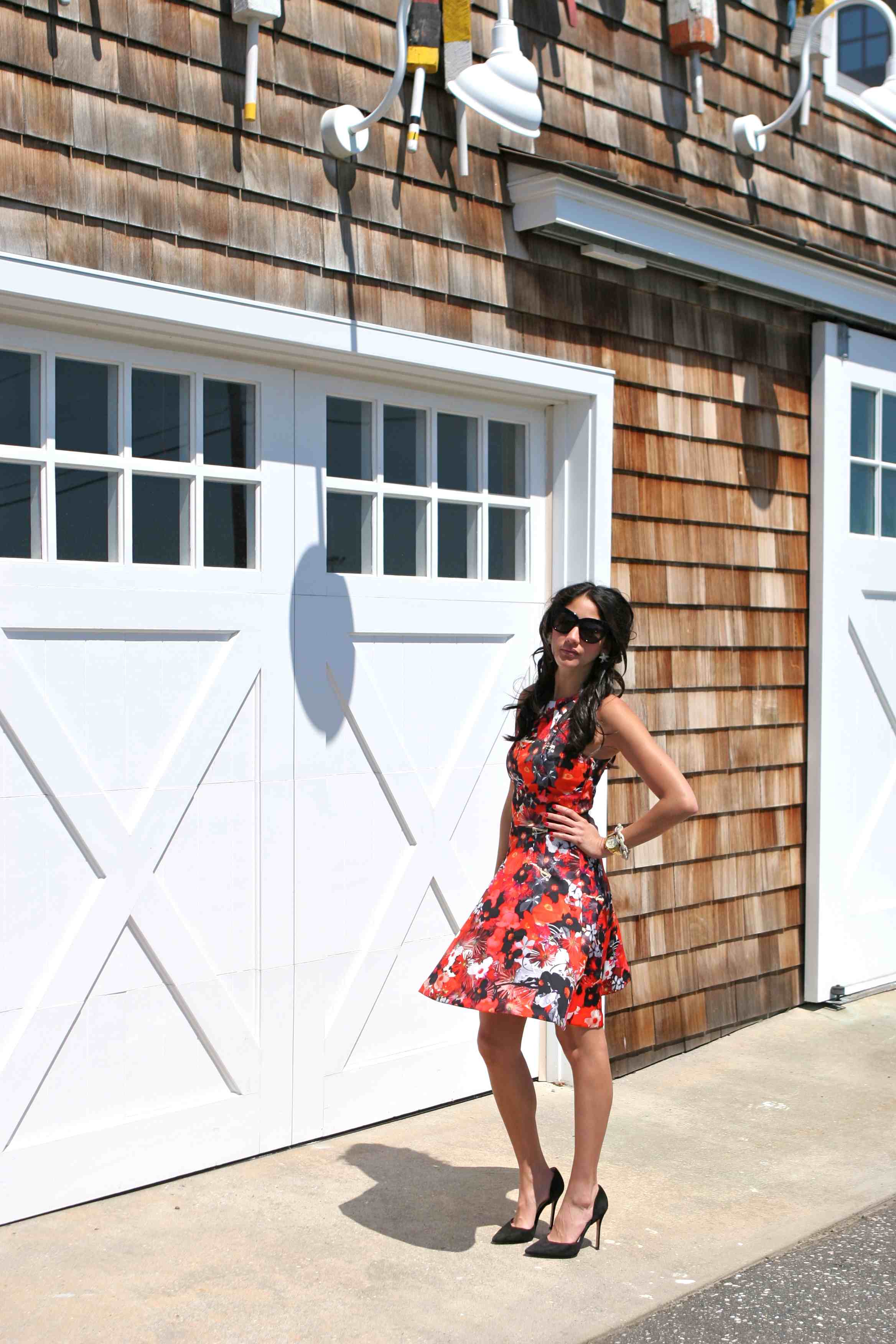 A-Linie Kleider haben über meinen Schrank geholt. Ich bin in der Liebe mit allen von ihnen! Diese Kleider arbeiten für zierliche Damen mit nicht so vielen Kurven toll. Sie geben Ihnen einen besser definierten Taille und die flowy Rock ergänzt den Rest des Körpers. A-Linie Kleider auch großes für Mädchen mit großen Booties oder Hüften, weil sie die ganze Aufmerksamkeit auf den oberen Teil des Körpers und die Taille zu gewinnen. Diese Kleiderk kann das ganze Jahr über getragen werden. Sie können es mit einem Pullover oder Blazer im Frühjahr und Herbst Tage und nur das Kleid mit seinem schönen kräftigen Farben im Sommer tragen. Floral Print A-Linie Kleider sind gute Möglichkeiten für Hochzeit Brunches oder Sie können sie zermürben mit metallischen Sandalen, wenn Sie einen Hummer Roll im Dock House oder Eis in Sag Harbor gehen. H&M Kleid, ZARA Schuhe, Fornash Seestern Ohrstecker mit funkelnden Stein detail (meine neue Lieblings-Paar Ohrringe Seestern), Michael Kors Uhr, Bauble Bar Kette Armband, House of Harlow 1960 Chelsea Sonnenbrille, Chanel Joues Contraste 55, MAC Viva Glam V Lipgloss.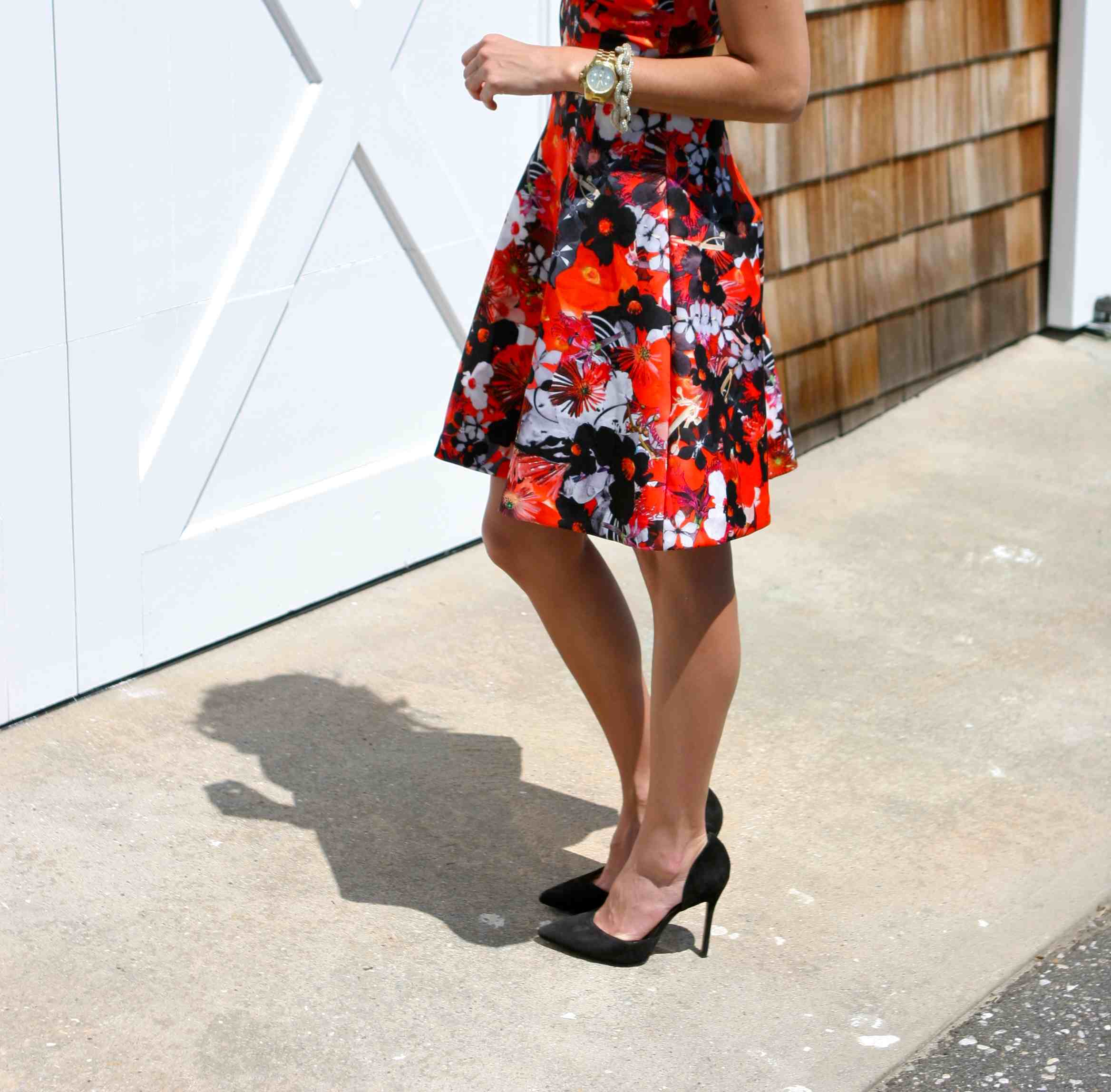 Los vestidos en línea A se han apoderado de mi armario. Estoy enamorada de todos! Estos vestidos quedan super bien a las chicas petite que no tienen muchas curvas. Te dan una cintura más definida y la falda flowy complementa el resto de tu cuerpo. Vestidos en línea A también funcionan muy bien para las chicas con grandes pompas o caderas, ya que atraen toda la atención a la parte superior de tu cuerpo y la cintura. Este tipo de vestidos se pueden usar durante todo el año. Puedes usarlos con una chaqueta o un saco durante la primavera y el otoño y sólo el vestido, con sus hermosos colores llamativos en el verano. Vestidos de impresión floral en línea A son buenas opciones para el brunch de matrimonios o lo puedes usar de una manera más casual con sandalias metálicas cuando vas comer un rollo de langosta en el Dock House o un helado en Sag Harbor. Vestido H&M, zapatos de ZARA, aretes con brillantes de estrellas de mar Fornash (mis nuevos aretes favoritos de estrella de mar), reloj Michael Kors, pulsera Bauble Bar, House of Harlow 1960 Chelsea gafas de sol, Chanel Joues Contraste 55, MAC Viva Glam V brillo de labios.