My Friday outfit is usually pretty casual – skinny jeans, stripe shirts, comfy jackets, and flat boots to go to the office or run errands. But when I'm heading out to a dinner party and late night cocktails, I tend to stick with my red skinny cropped pants that are super comfortable but still feel dressed up for the occasion.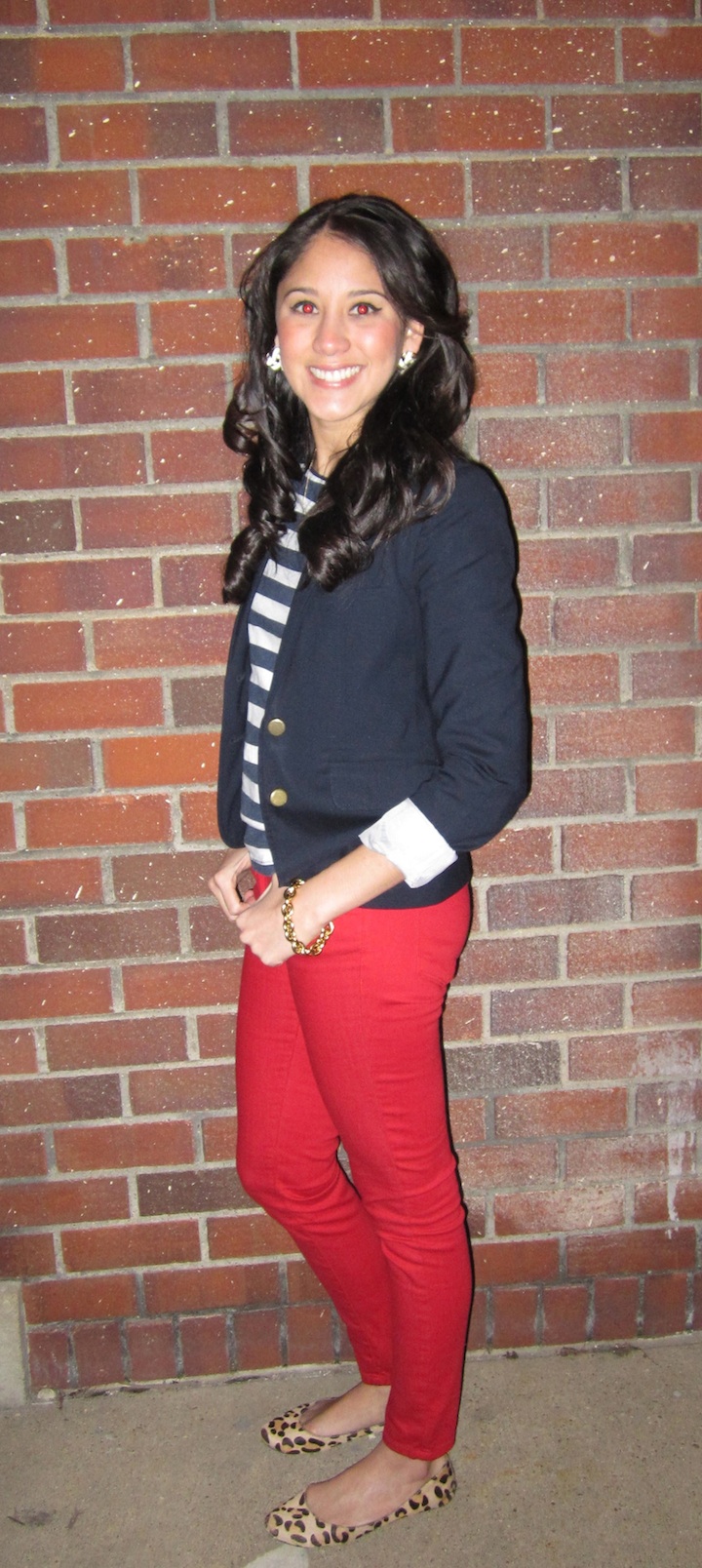 This JCrew stripe shirt is one my latest JCrew stripe finds and I absolutely love it! It goes great with pants, skirts, shorts, seasonless really. Adding my favorite Gap navy blue blazer is perfect so I don't need multiple layers to keep me warm.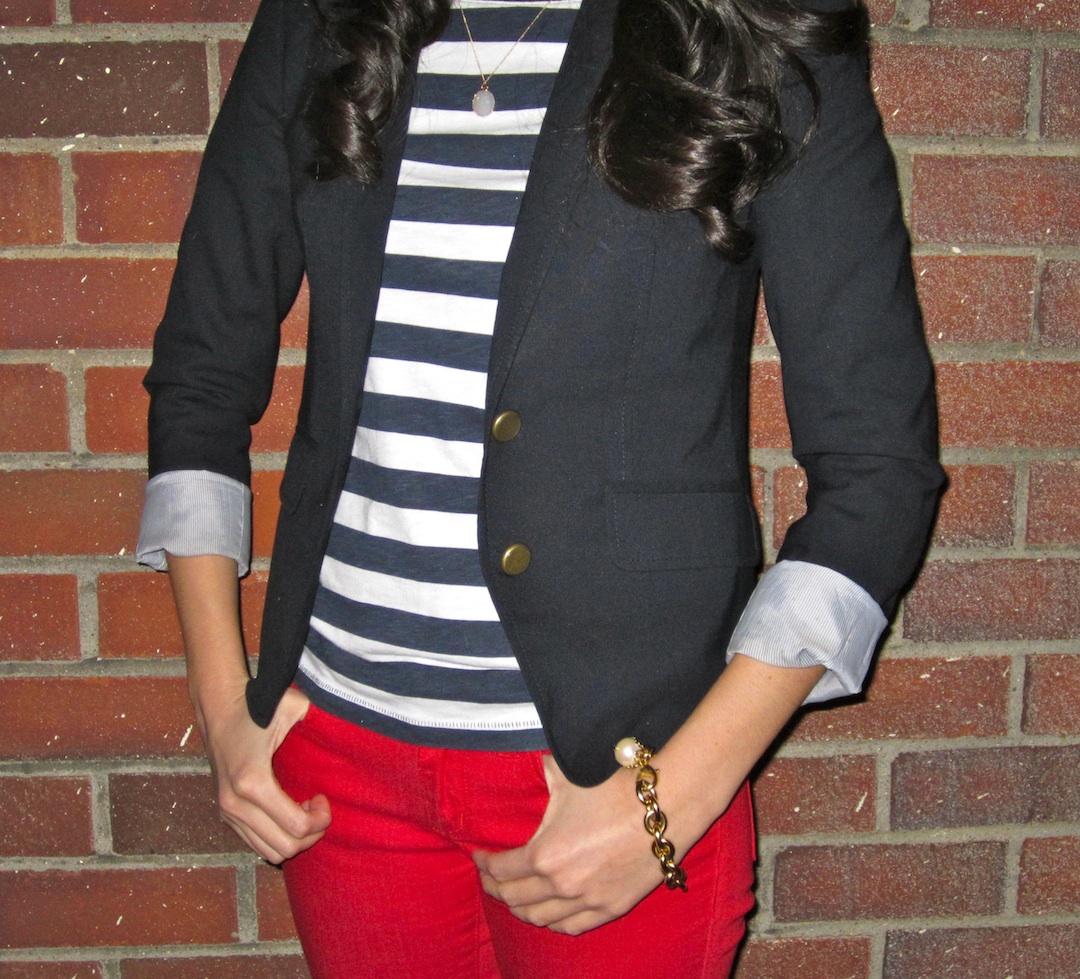 Layering different prints makes an outfit fun, take my Steve Madden leopeard pointy flats for instance. Effortless look and comfy to the T. Earrings are from Forever21 and bracelet from Mint Julep.