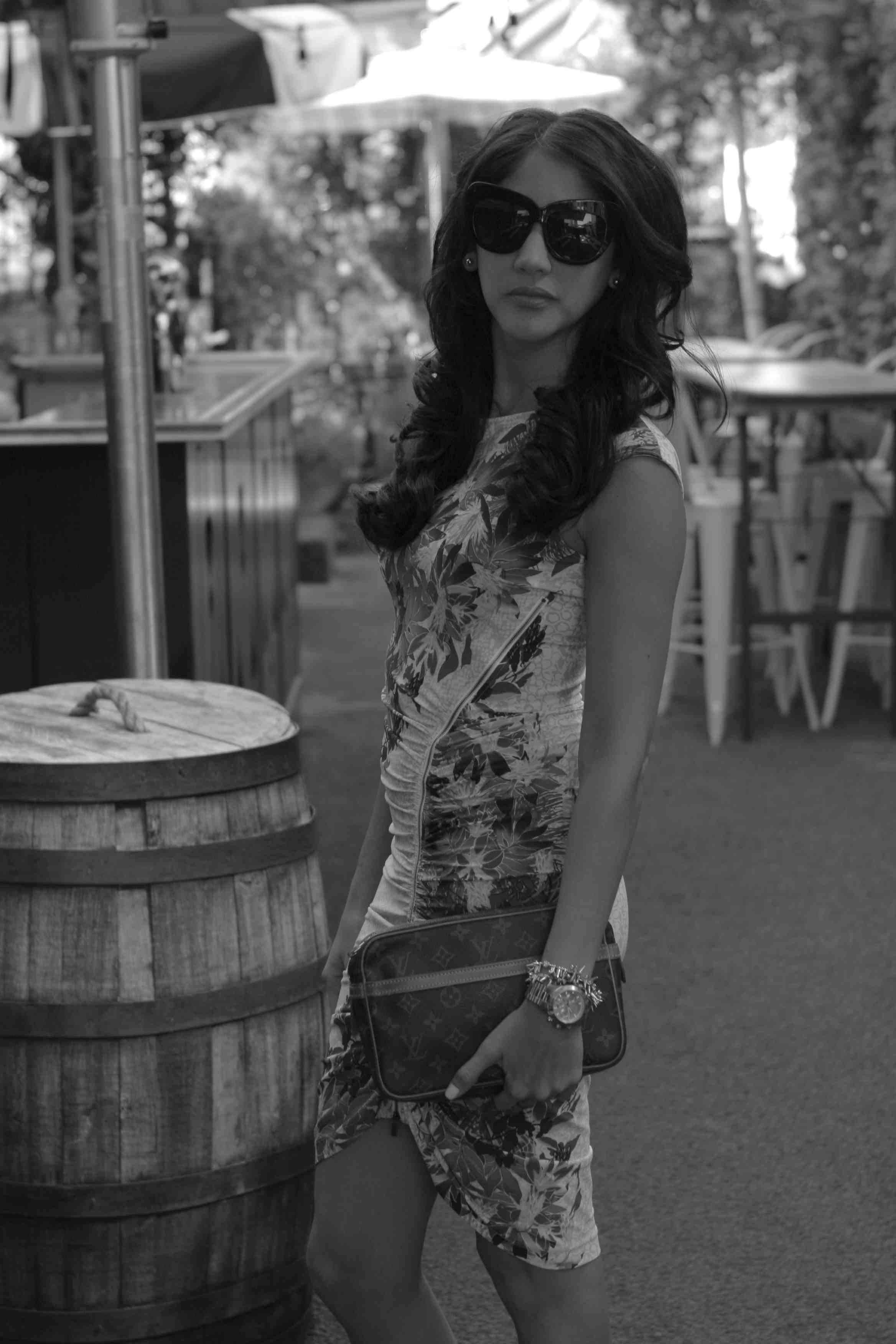 Wedding guest outfits can be real fun to shop and plan for but they can also get overwhelming when you have one wedding after another. Today, I'm sharing with you a few tips to help you plan for the weddings you have ahead. First of all, make sure you go into the wedding website and figure out the dress code, time and location of the wedding. It's helpful to know also if bridesmaids are wearing short versus long dresses as the bride usually picks the length of these dresses as to what she expects guests to wear on the big day. Depending on the season, make sure you bring a coat/pashmina if it's cold or there's a chance it can be; bring sunscreen if you're going to a summer wedding, the chances of you going wakeboarding, sun tanning or walking around all day out in the sun prior to the wedding are high and you don't want to be the wedding guest that has a red face in all the photos!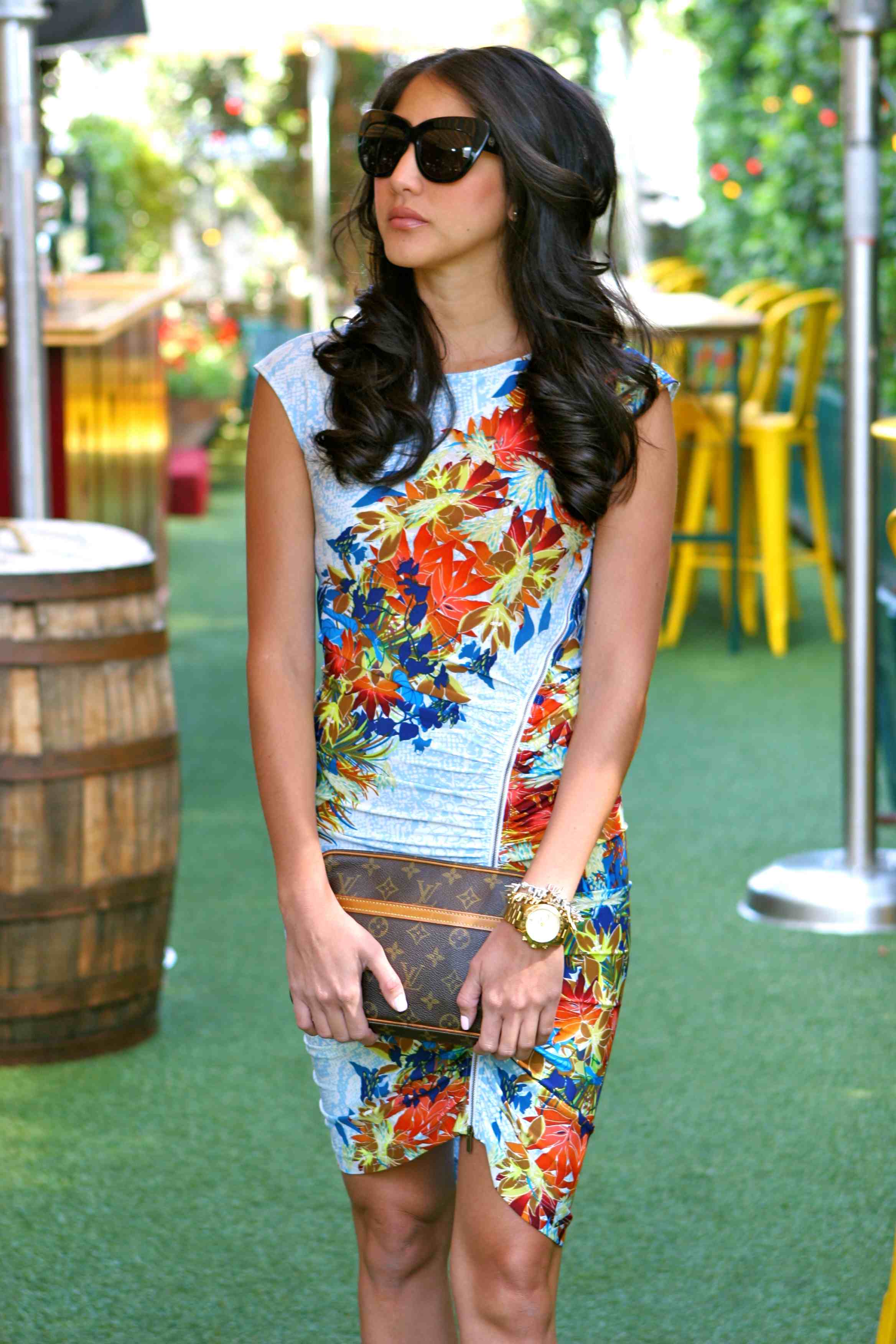 BCBG dress, Jimmy Choo Lance strappy sandals, Louis Vuitton vintage clutch, House of Harlow 1960 Chelsea Sonnenbrille, Michael Kors watch, Stella & Dot renegade cluster bracelets.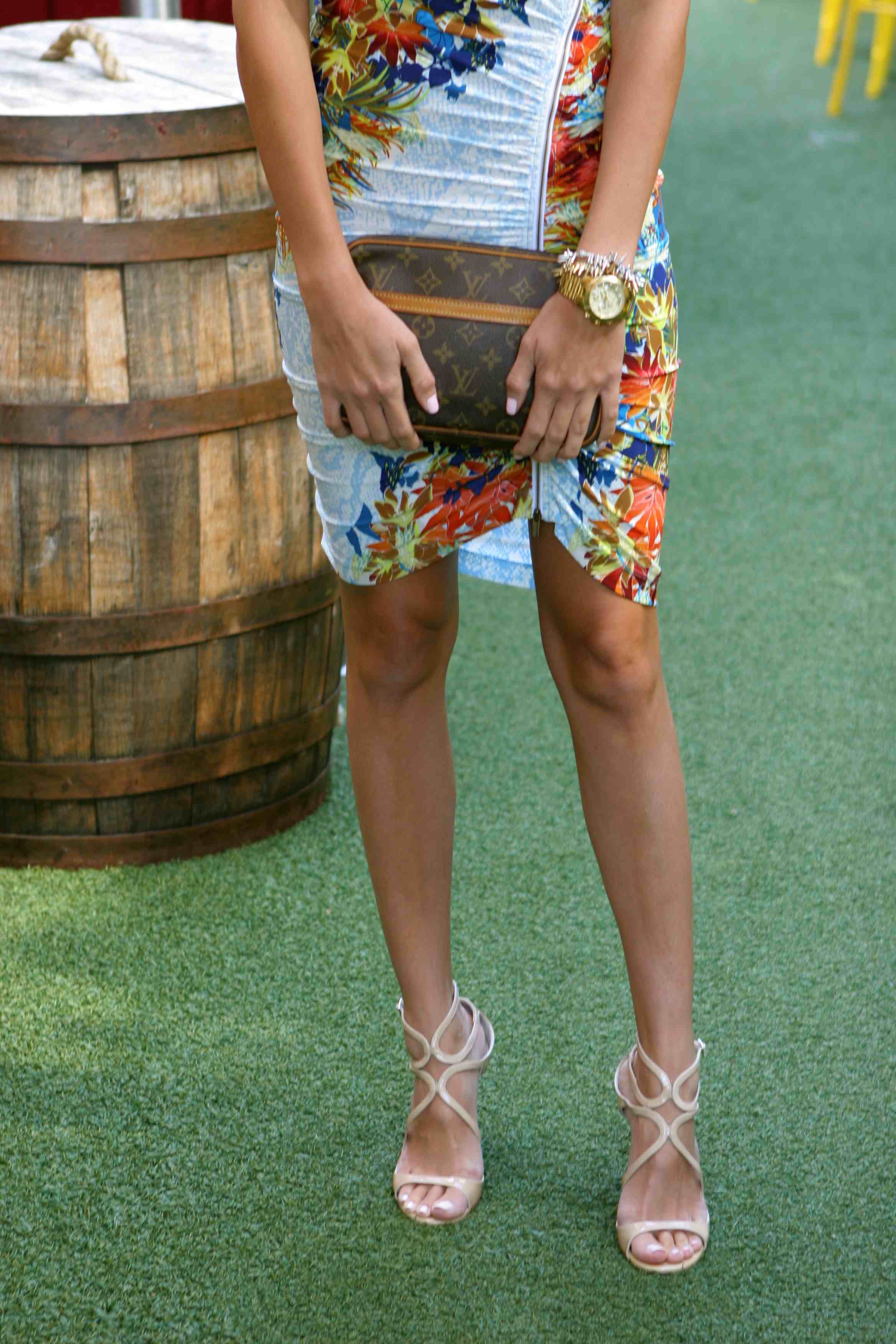 Hochzeitsgast Outfits kann richtig Spaß zum Einkaufen und für zu planen, aber sie können auch überwältigend, wenn man eine Hochzeit nach der anderen haben. Heute werde ich mit Ihnen ein paar Tipps, um Ihnen bei der Planung für die Hochzeiten haben Sie vor zu teilen. Zunächst stellen Sie sicher gehen in die Hochzeits-Website und herauszufinden, die Kleiderordnung, Zeit und Ort der Hochzeit. Es ist hilfreich, auch wissen, ob Brautjungfern tragen sind kurz im Vergleich zu langen Kleidern, wie die Braut in der Regel nimmt die Länge dieser Kleider, was sie erwartet die Gäste auf den großen Tag zu tragen. Abhängig von der Jahreszeit, bringen Sie einen Mantel / Pashmina, wenn es kalt ist oder gibt es eine Chance sein kann, bringen Sonnenschutzmittel, wenn Sie eine Hochzeit im Sommer fahren, die Chancen für Sie gehen Wakeboarden, Gerben Sonne oder zu Fuß den ganzen Tag in der Sonne vor der Hochzeit sind hoch und Sie wollen nicht die Hochzeit Gast, der ein rotes Gesicht hat in all den Fotos sein!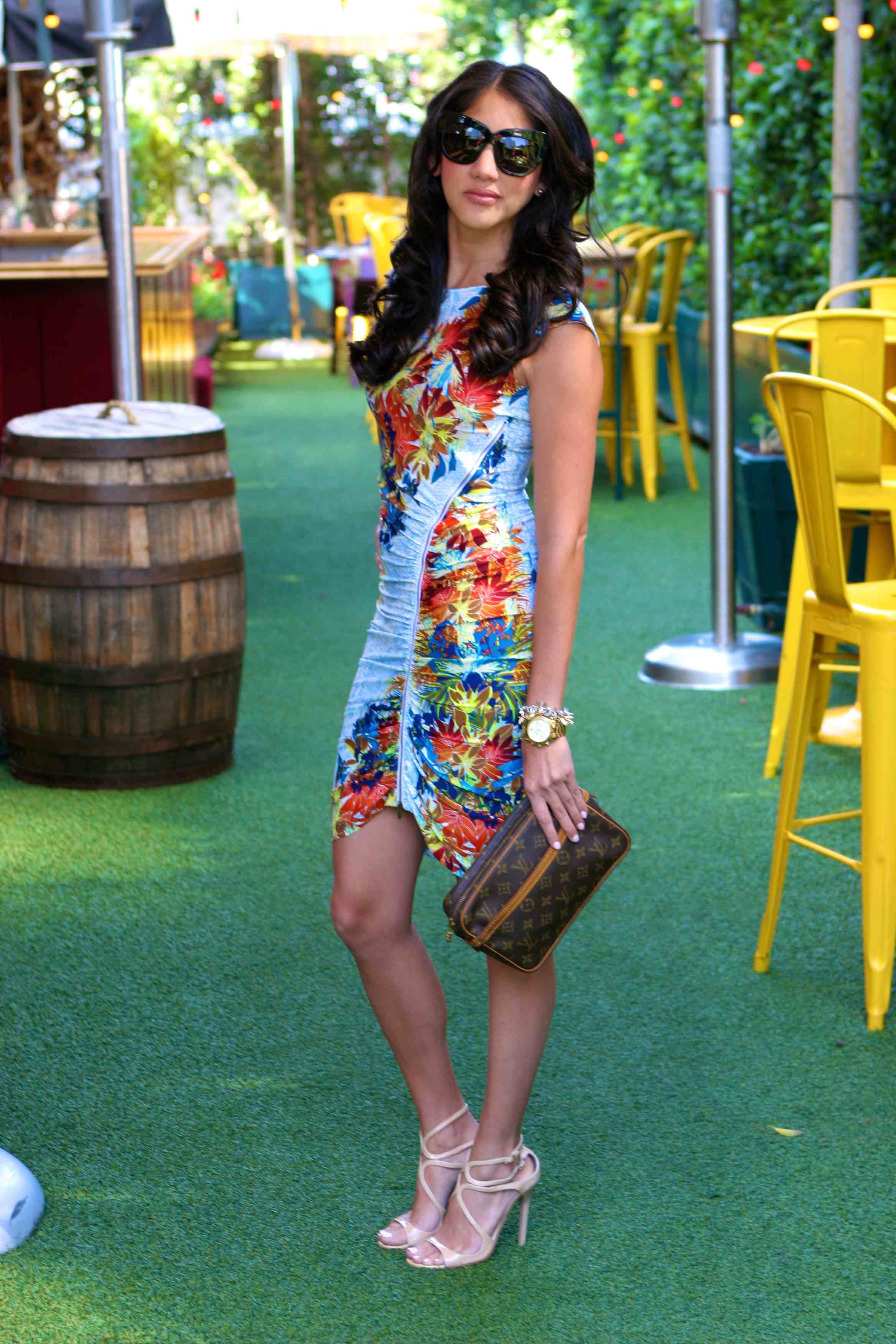 BCBG Kleidung, Jimmy Choo Schuhe, Louis Vuitton Tasche, House of Harlow 1960 Chelsea sunglasses, Michael Kors Uhr, Stella & Dot Armbänder.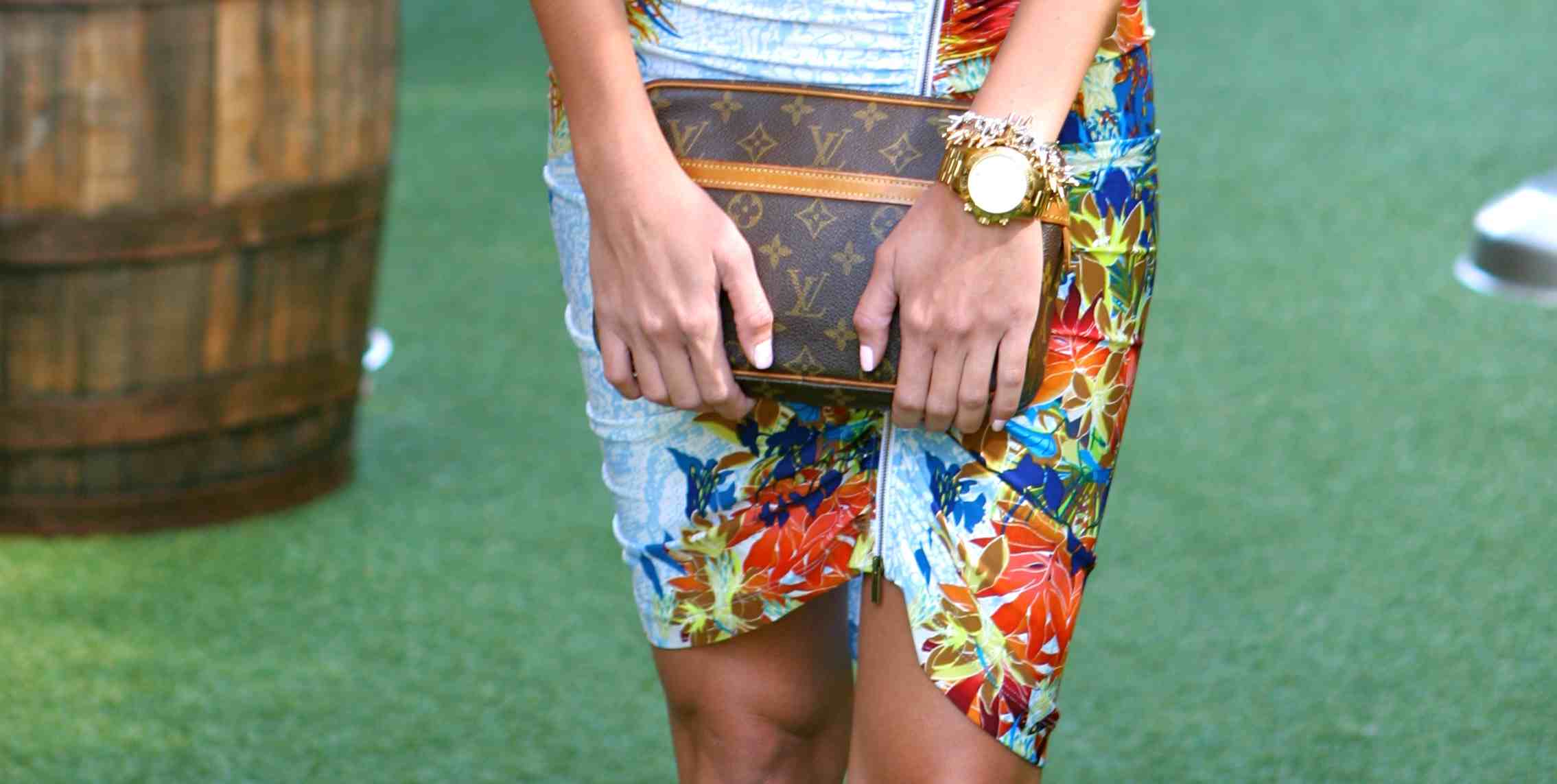 Vestidos para matrimonios pueden ser muy divertidos para ir de compras y planear, pero también pueden achacarte cuando tienes una boda después de otra. Hoy, estoy compartiendo con ustedes algunos consejos para ayudarlas a planear para las bodas que tienen por delante. En primer lugar, asegúrense de ir a la página web de la boda y de averiguar el código de vestimenta, hora y lugar de la boda. Es útil saber también si las damas de honor llevan vestidos cortos versus largos ya que la novia por general toma el largo de estos vestidos en cuanto a lo que espera que los clientes a usar en el día grande. Dependiendo de la temporada, asegúrese de llevar un abrigo/pashmina si hace frío o hay una posibilidad de que pueda hacer, llevar protector solar si vas a una boda de verano, las posibilidades de que hagan wakeboarding, tomen sol o caminen todo el día en el sol antes de la boda son altos y no quieren ser los invitados de la boda que tienen la cara roja en todas las fotos!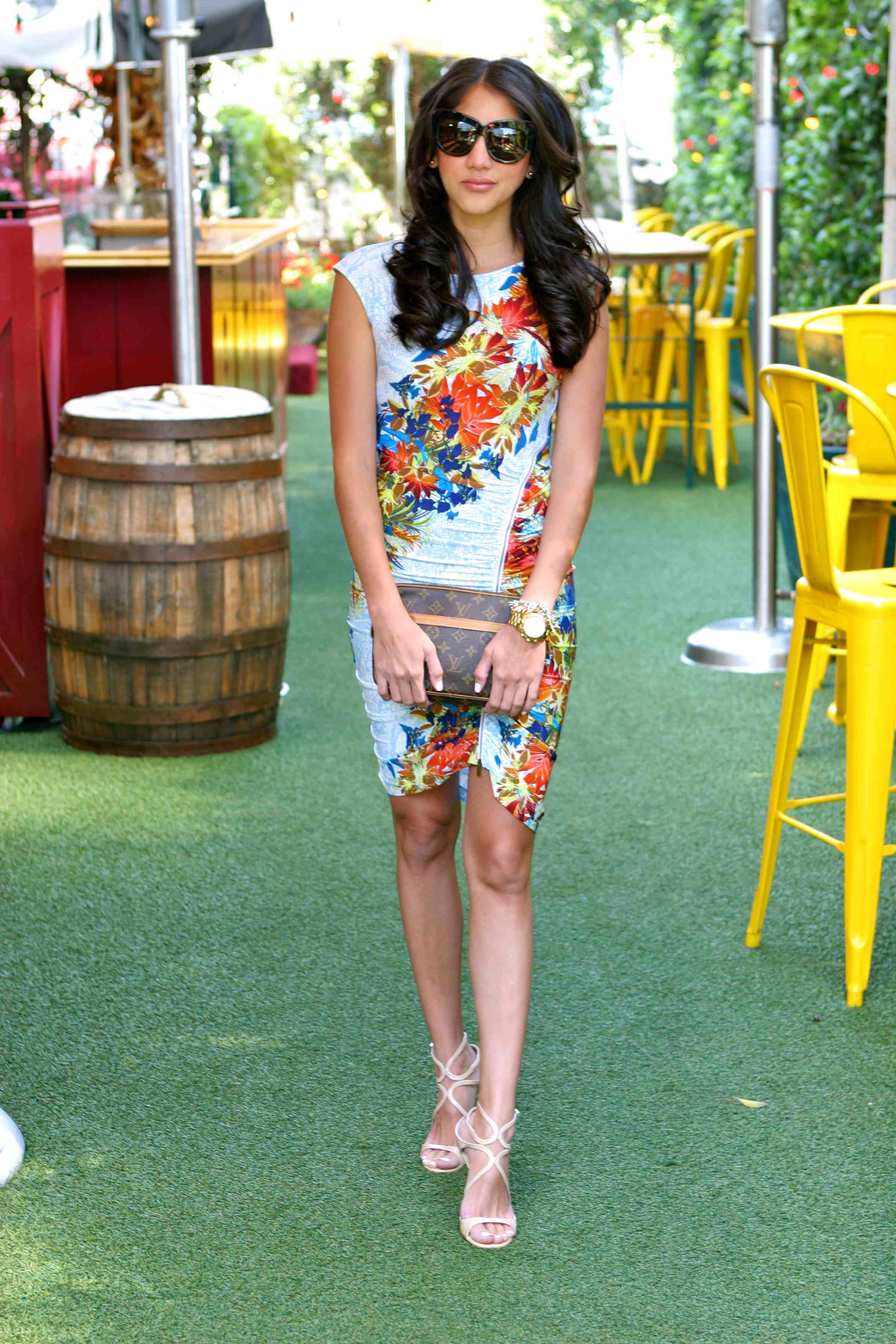 Vestido BCBG, zapatos Jimmy Choo, cartera Louis Vuitton, gafas House of Harlow 1960 Chelsea, reloj Michael Kors, pulseras Stella & Dot.