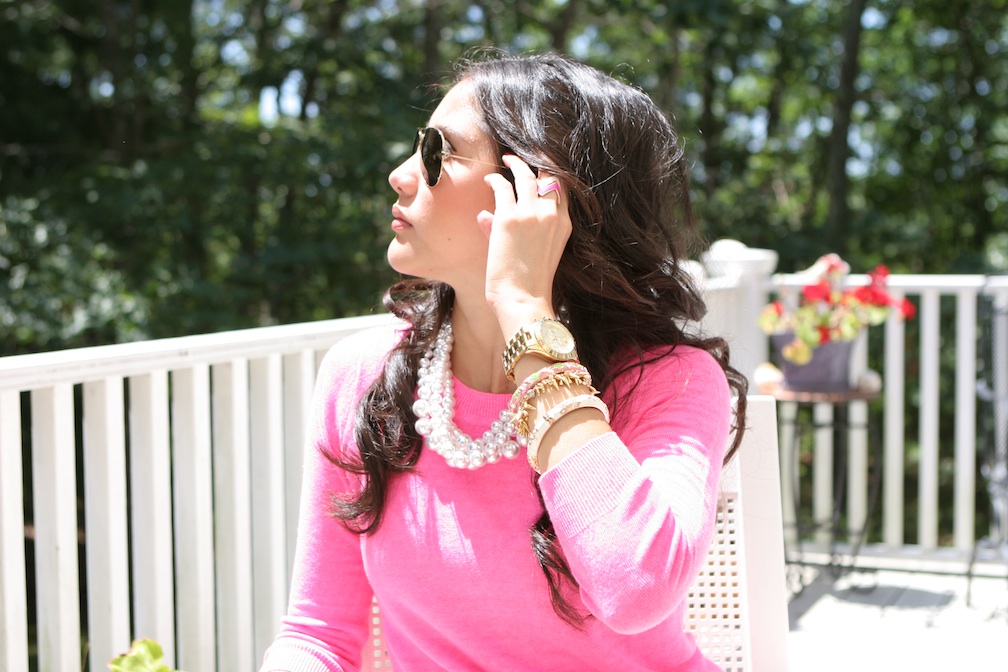 Rising temperatures demand linen extravaganzas, such as this super breezy JCrew tippi linen sweater. Linen has always been a friend of mine during summer, you can always rely on it and it keeps it cool.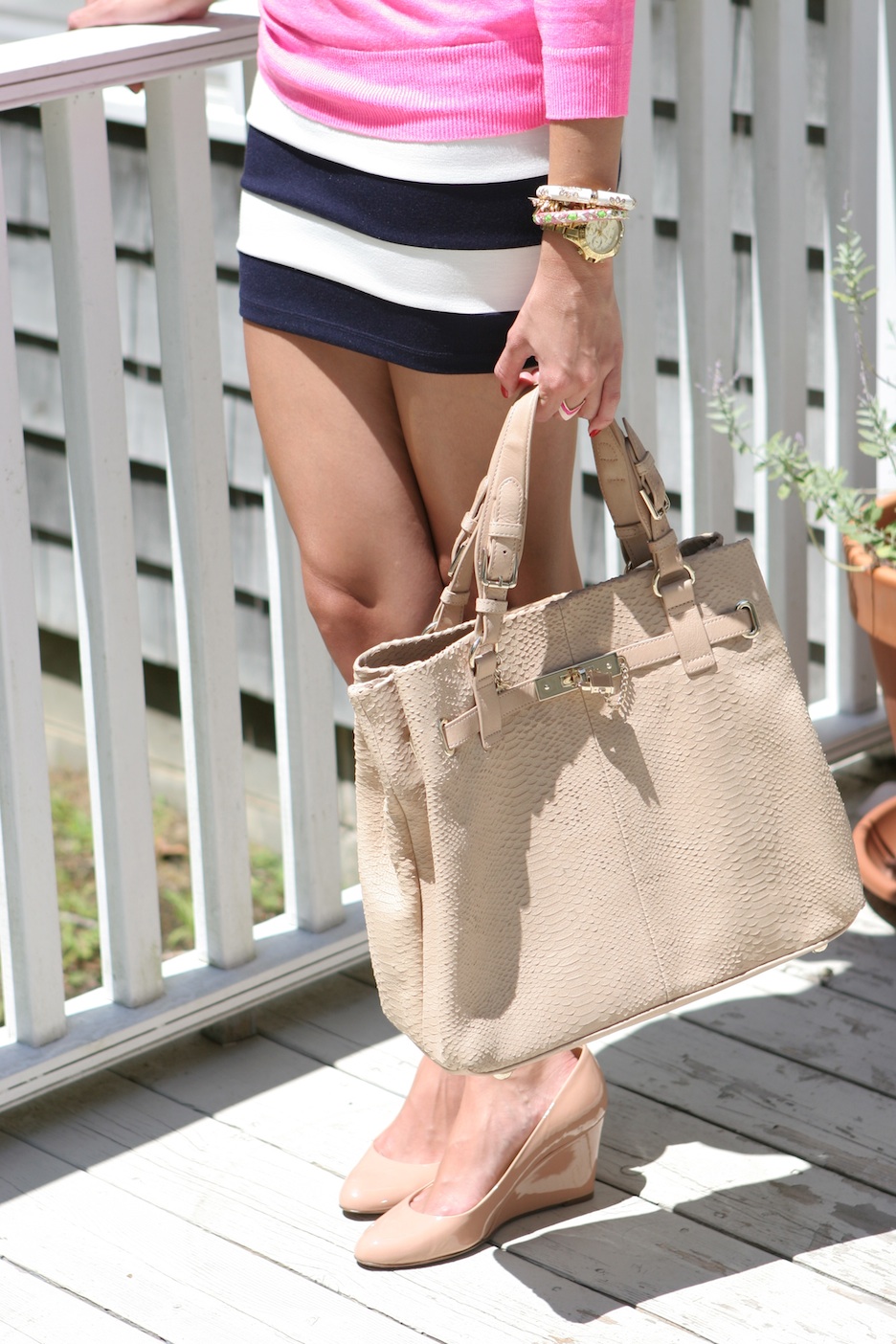 Try it with my newest addition to blush shoes, the JCrew martina patent wedge, it's slick, elegant and super comfortable, you won't even know you're wearing heels. The skirt is from Forever 21.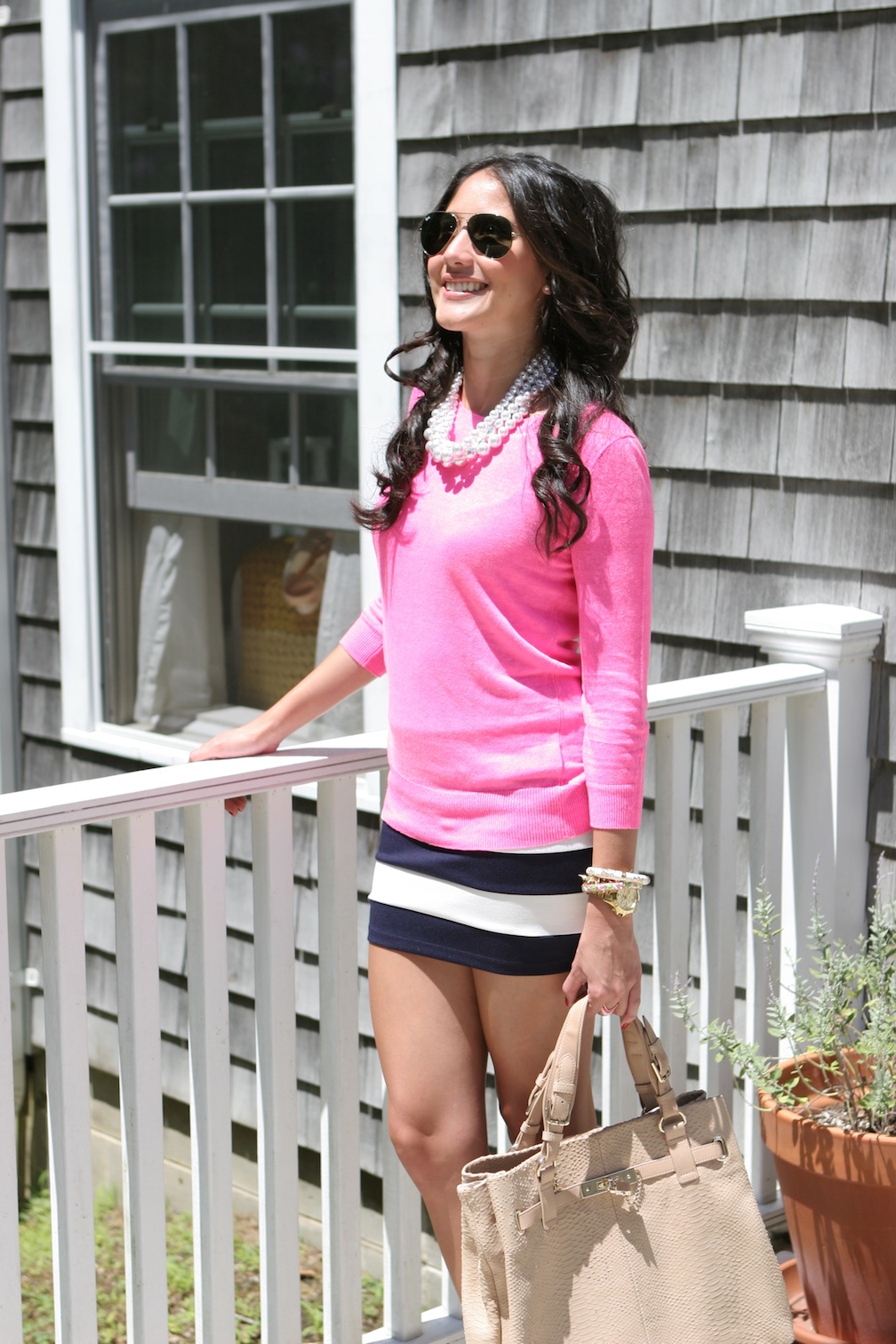 Accessories: Lauren Elan Elena necklace is just the statement you were looking for, the tangled mess, size variations forms a perfect party for your neck. I'm in love with it! Add my favorite Michael Kors watch, vintage bangles, Stella & Dot bracelet, Rayban aviators and Reiss bag.