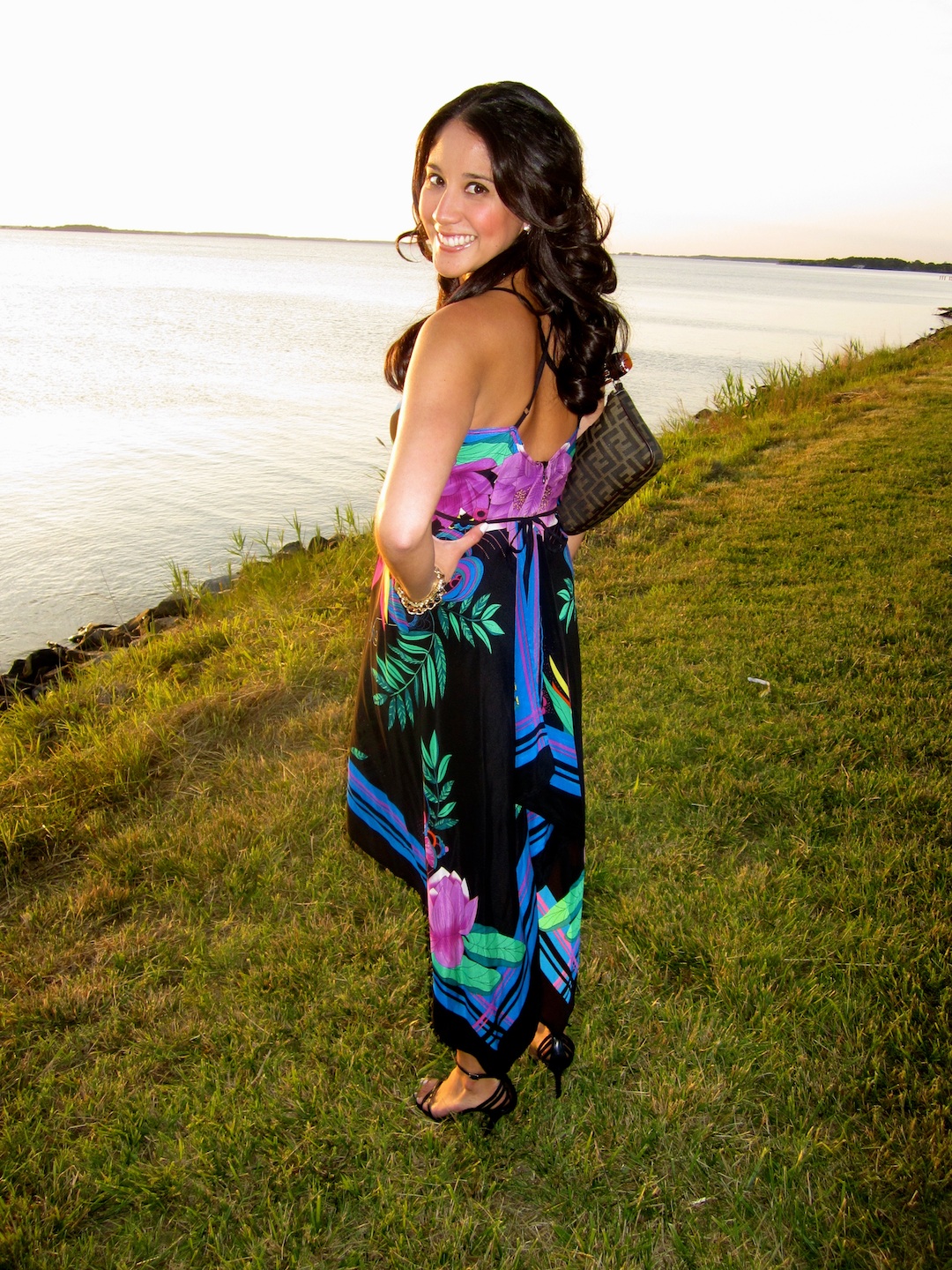 Just a little peek into the Sislen wedding reception. This past weekend, I had the honor of sharing Matt and Tracy's wedding celebration at Matt's family bay house in Maryland. The place was stunning and we never stopped dancing.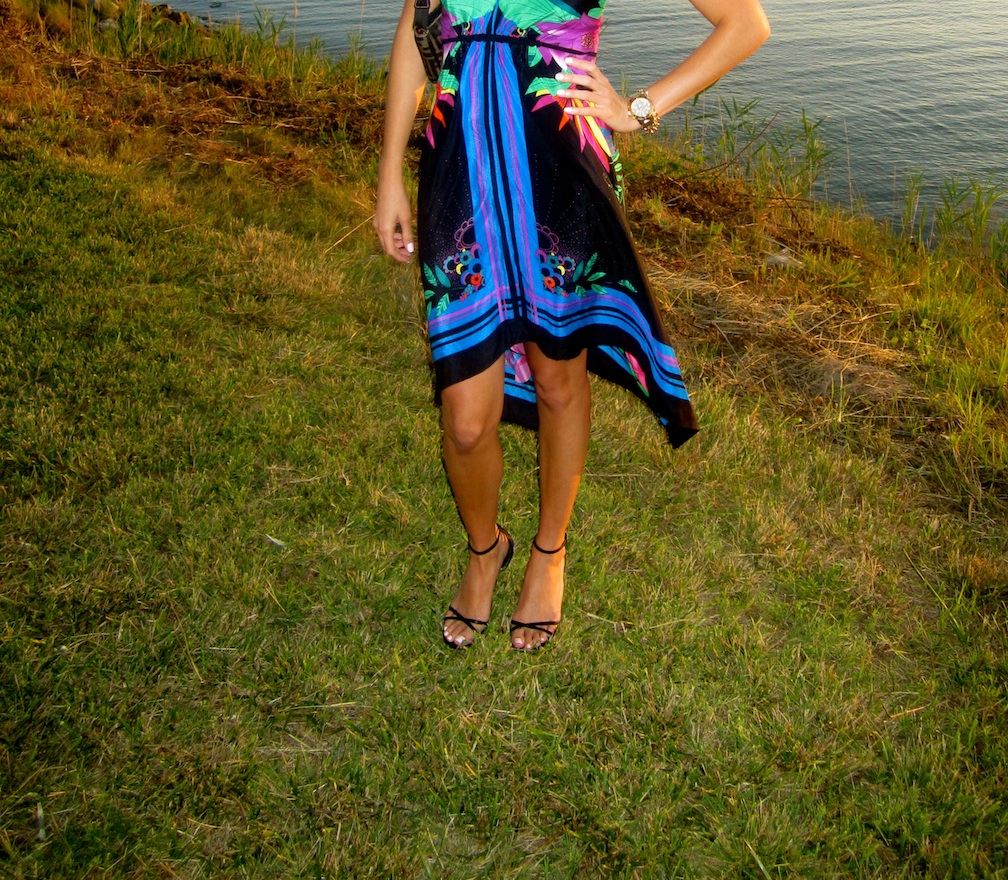 The summer chic reception prior to the wedding day was filled with delicious crabs, crawfish and other deliciousness. As requested by the lovely bride, we all wear our summer chic outfits which included a rainbow of colors, boat shoes, summer heels and clutches.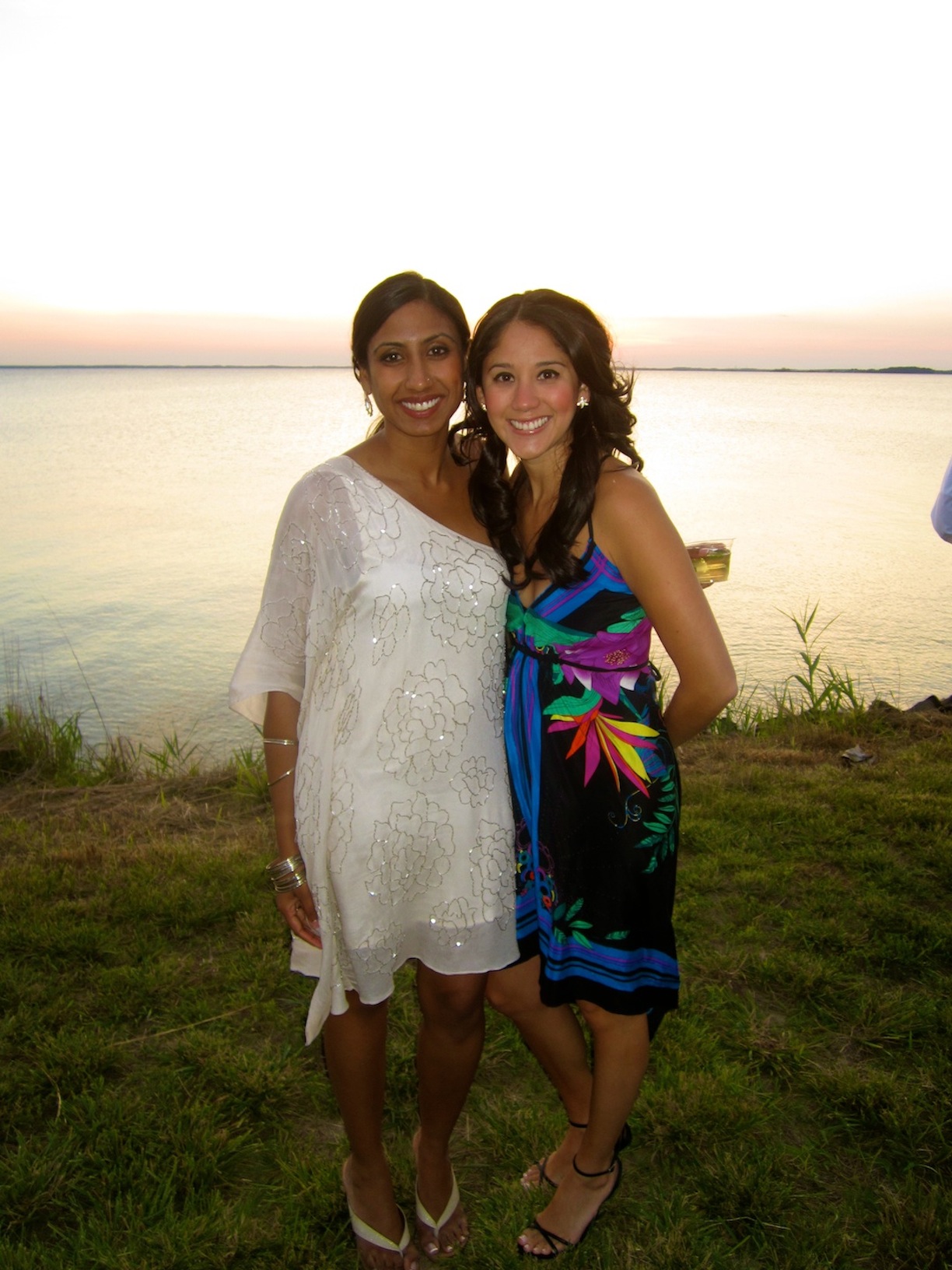 Currently loving flower silhouette dresses and summer chic outfits. My outfit: Forever21 flower print dress, Charles David heels, Fendi bag, Michael Kors watch, vintage bangle, Mint Julep starfish earrings. Tracy wore a Monique Leshman one shoulder dress and Beth wore a pink straples form Zara.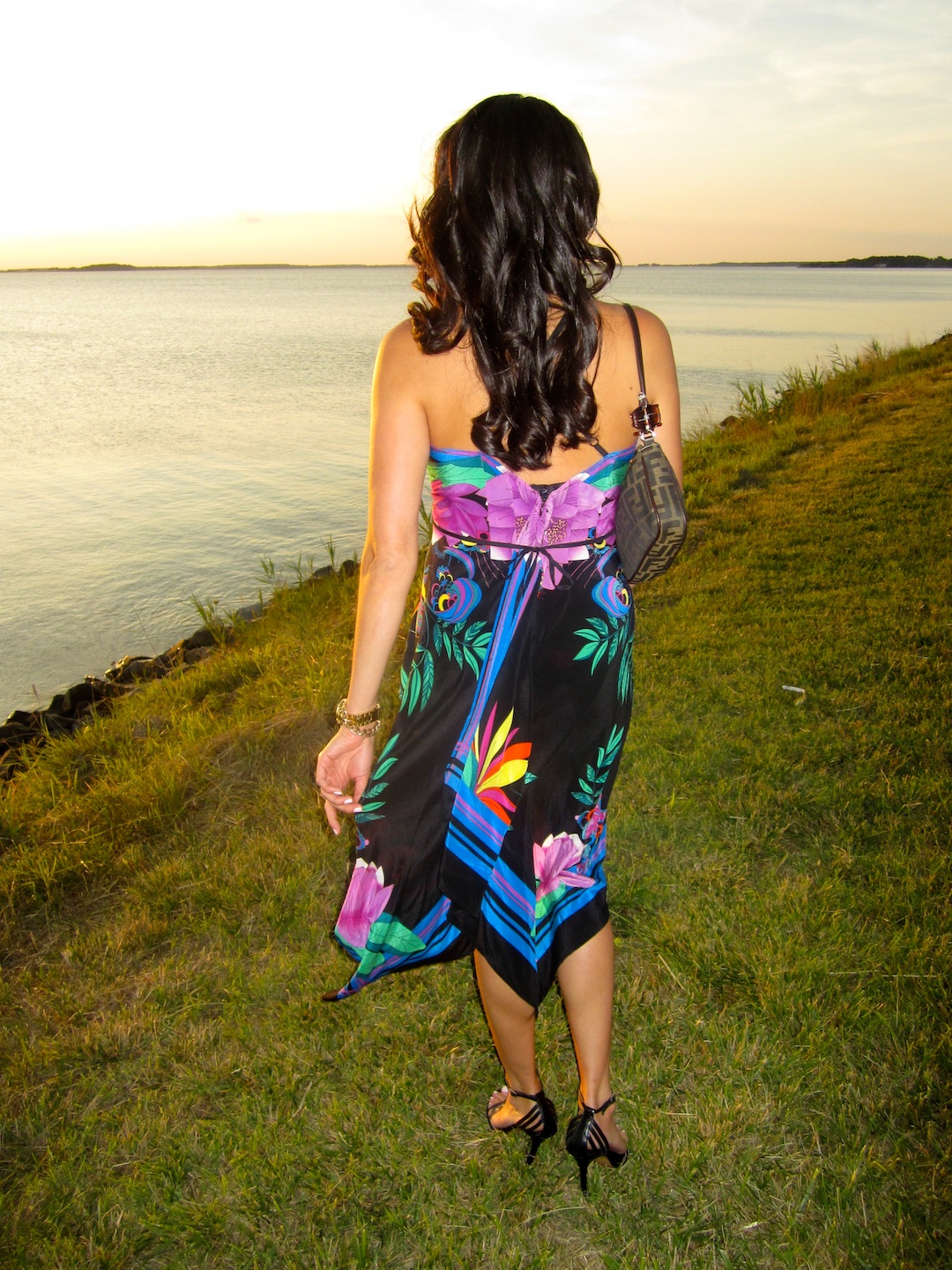 I hope everyone is having a good week! Tune in on Thursday for more summer chic fun!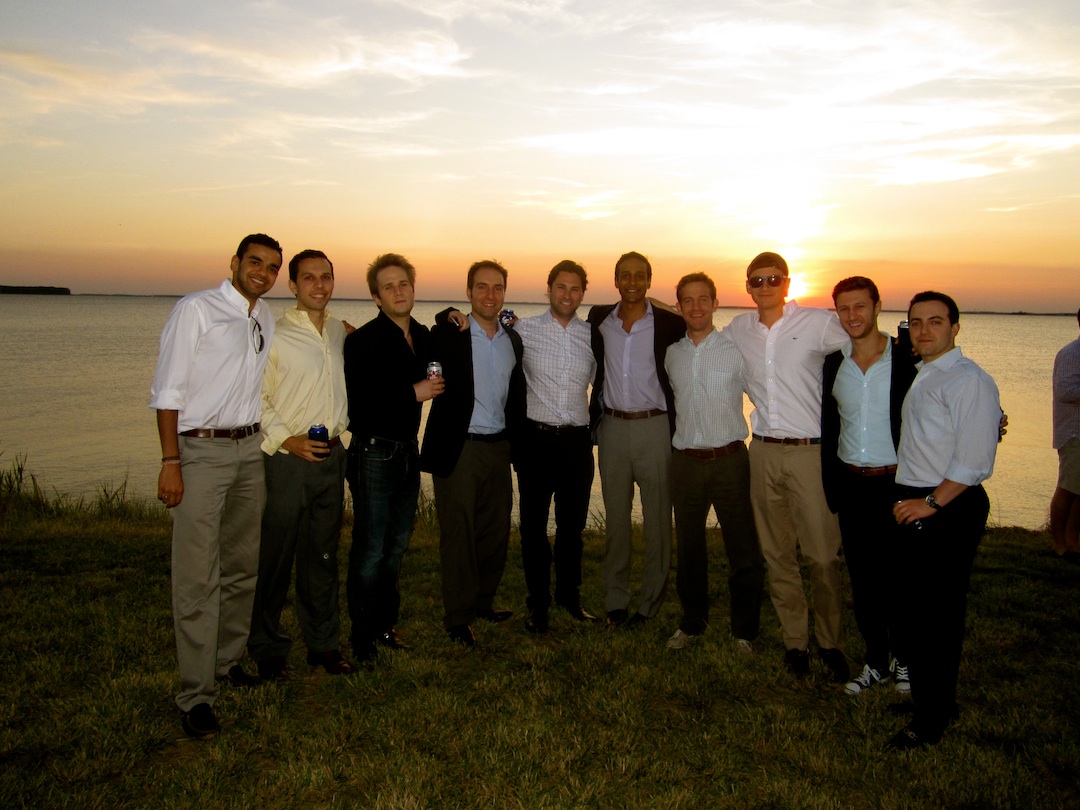 Those are some handsome Tulane boys.