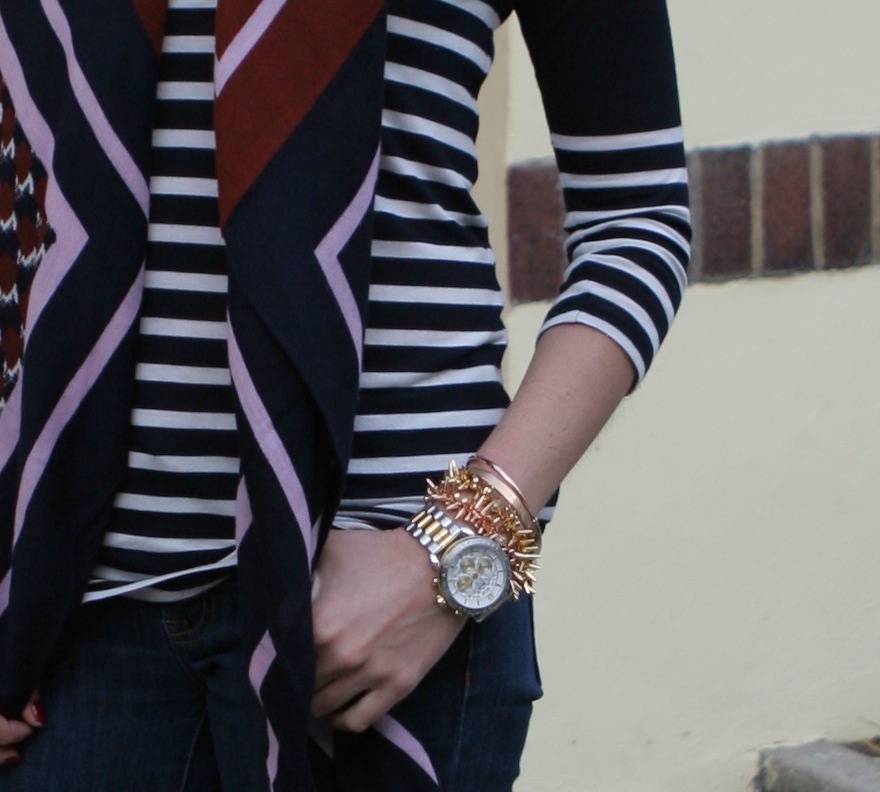 Happy 2015 everyone! I'm starting this year wearing my favorite striped scarf these days.. the color give me a lot of room with play with different patterns. Perfect brunch out or a laid-back dinner with friends which is exactly what I'm wearing in a few hours to meet friends for drinks and dinner. J.Crew Factory striped shirt, J.Crew Factory toothpick denim, J.Crew scarf, BaubleBar clip-on crystal posy studs, House of Harlow 1960 Chelsea sunglasses, Stella & Dot renegade cluster bracelets, Coach watch, Anarchy Street bracelet.
Glückliche 2015 an alle! Ich beginne das Jahr mit einem meiner Lieblings Schals … die Farben geben mir viel Raum, um mit verschiedenen Mustern zu spielen. Es ist der perfekte Ort für einen Brunch oder einem gemütlichen Abendessen mit Freunden Outfit. Dies ist genau die Menge, die ich in ein paar Stunden zu setzen, um mit Freunden zu treffen. J.Crew Factory Hemd mit Streifen, J.Crew Factory Jeans, J.Crew Schal, BaubleBar Ohrringe, House of Harlow 1960 Chelsea Sonnenbrille, Stella & Dot renegade cluster und Anarchy Street Armband, Coach Uhr.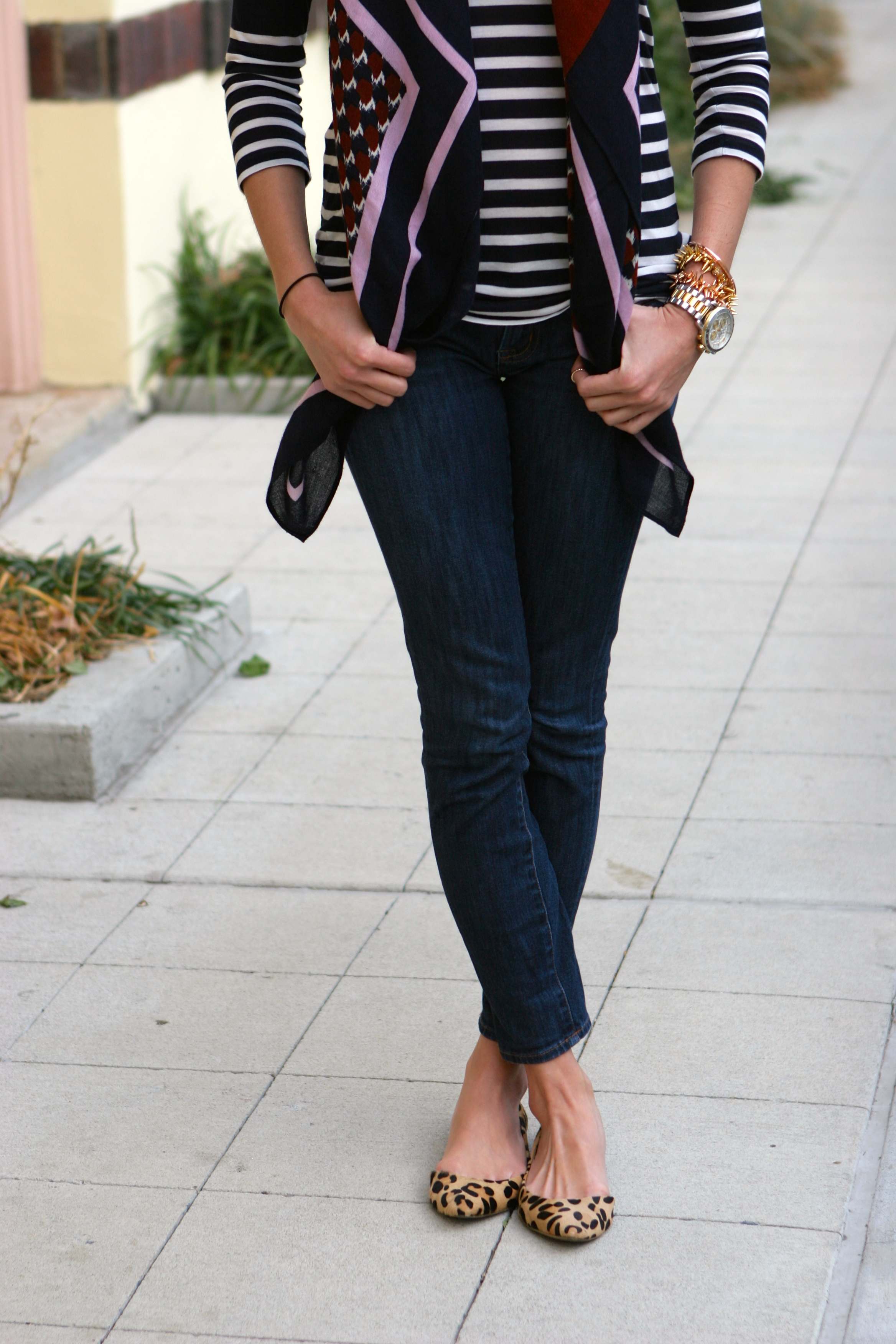 Feliz 2015 a todos! Estoy empezando el año usando una de mis bufandas preferidas estos días… los colores me dan mucho espacio para jugar con diferentes estampados. Es el outfit perfecto para ir a un brunch o a una cena casual con amigos. Este es precisamente el conjunto que me voy a poner en un par de horas para reunirme con unos amigos. Camisa de rayas J.Crew Factory, jeans J.Crew Factory, bufanda J.Crew, aretes BaubleBar, gafas House of Harlow 1960 Chelsea, pulseras Stella & Dot renegade cluster y Anarchy Street, reloj Coach.