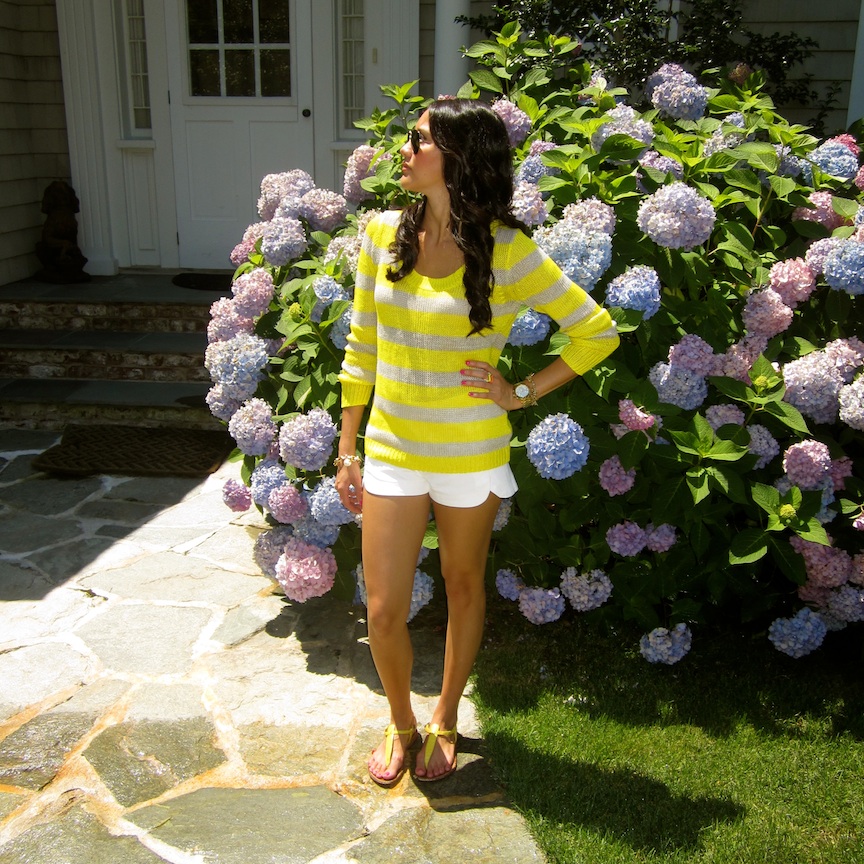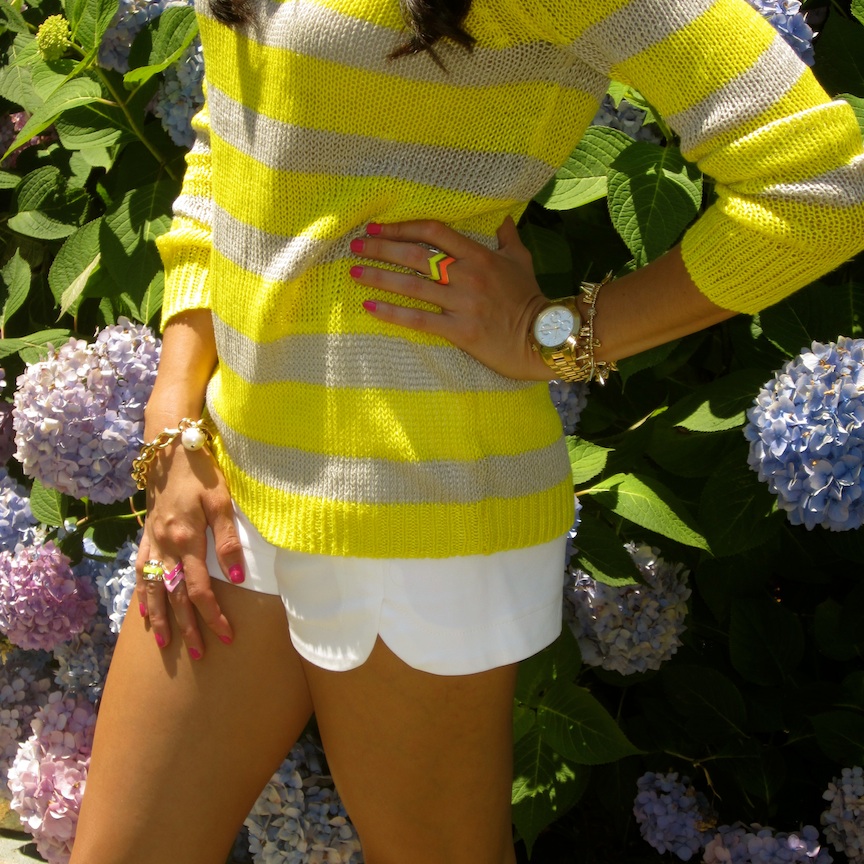 Auf der Suche nach der perfekten Balance zwischen einfachen und anspruchsvollen? Wie wäre es mit diesen großen Casual-Look? Es ist sehr Strand trendy und man kann leicht kleiden sie sich für einen Termin Nacht einfach nur mit Heels und ein paar Accessoires.
Stripe Bettwäsche Stücke schreien Sommer immer eine zusammen schauen und es ist so immer glamourös und du weißt, ich weiß, wenn Kleidung billiger sind. Dieser Pullover ist JCrew 40% Rabatt, also nicht zu lange warten. Der Strand wurde ein bisschen kühl früh am Tag, damit es die perfekte Gelegenheit, um meine Wäsche Streifen zu tragen war. Wie trägst du deine?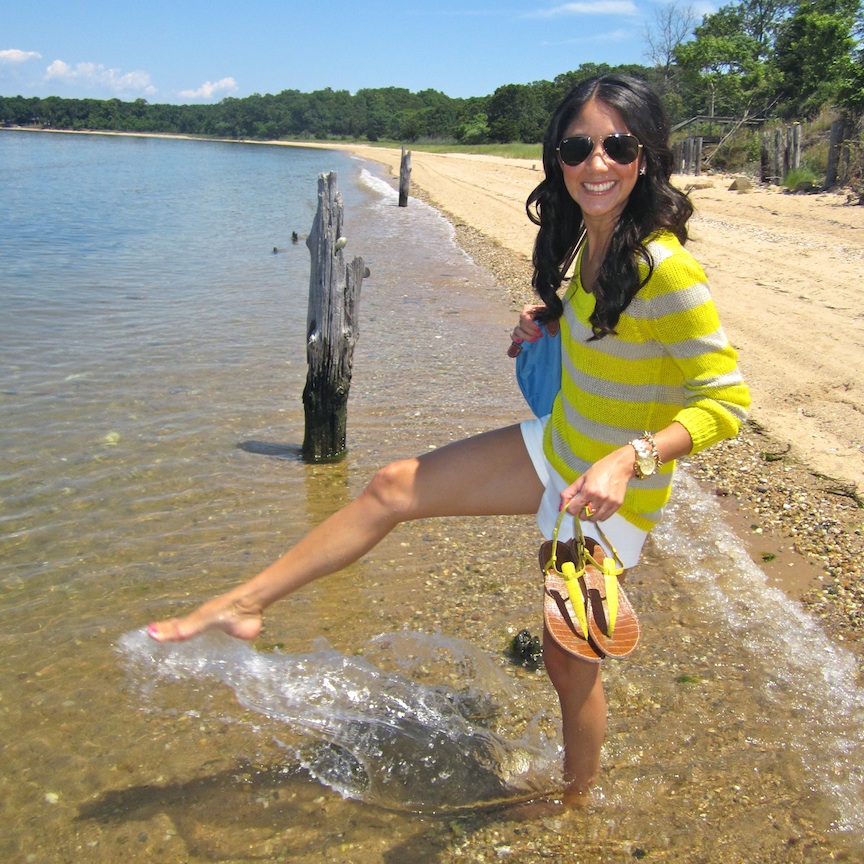 JCrew Streifen Leinen Open-Stich Pullover, Zara Shorts, Sandalen Sam Edelman, Mint Julep Seesterne Ohrringe, Michael Kors Uhr, Stella & Dot abtrünnigen Cluster-Armband, Armband Mint Julep, Asos Emaille Zick-Zack-Ringe, Asos Pyramide Ring, Tasche von Longchamp und Rayban Sonnenbrille.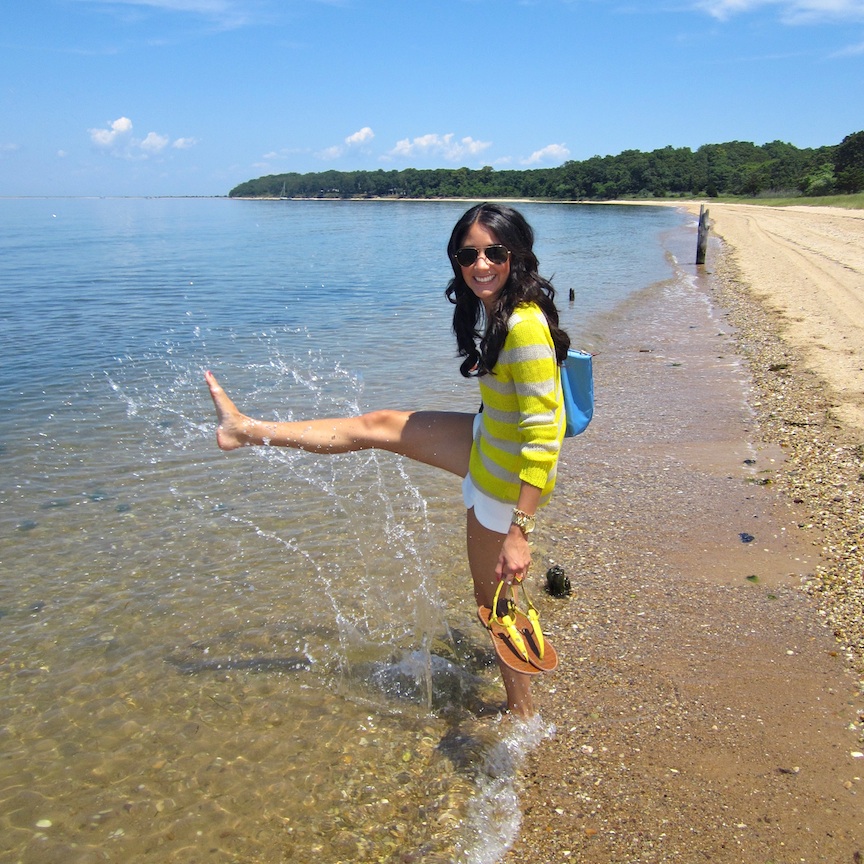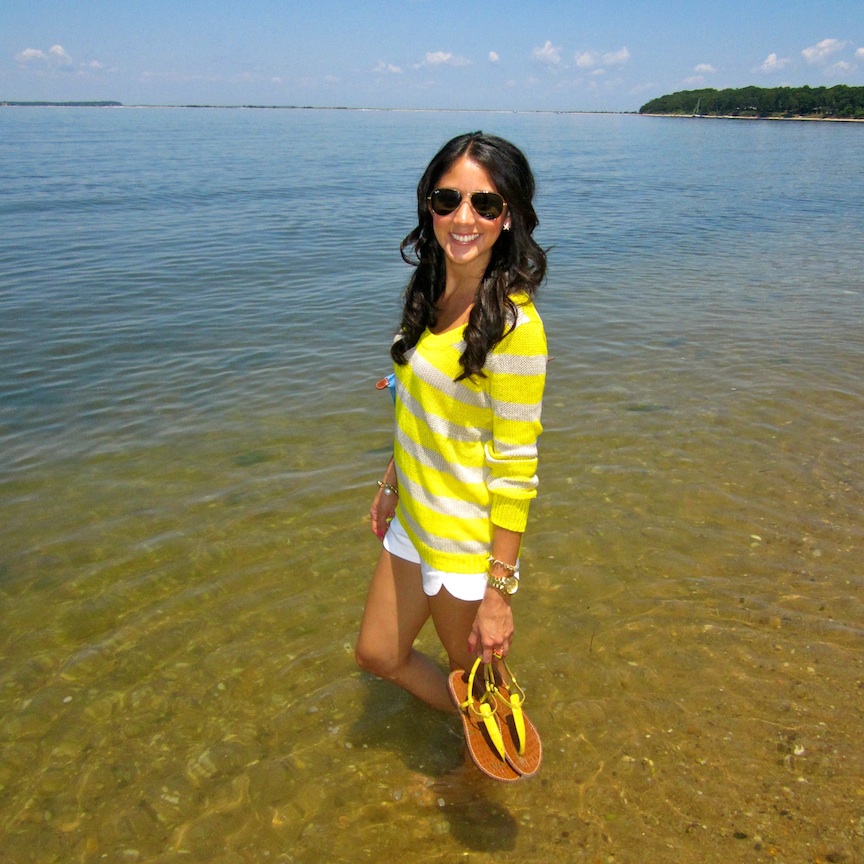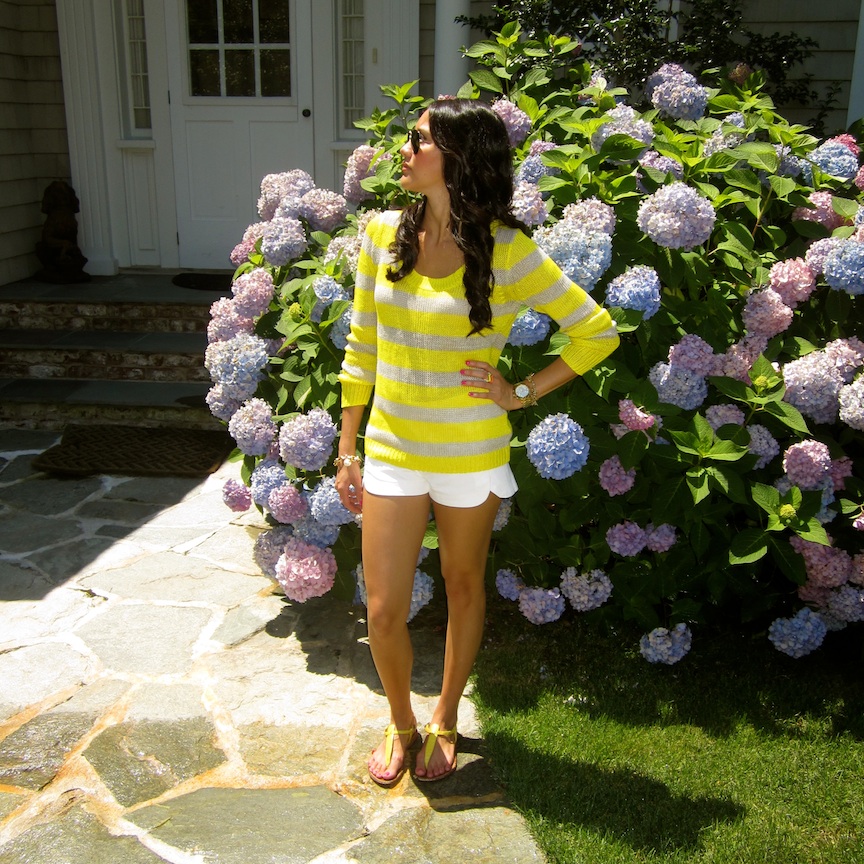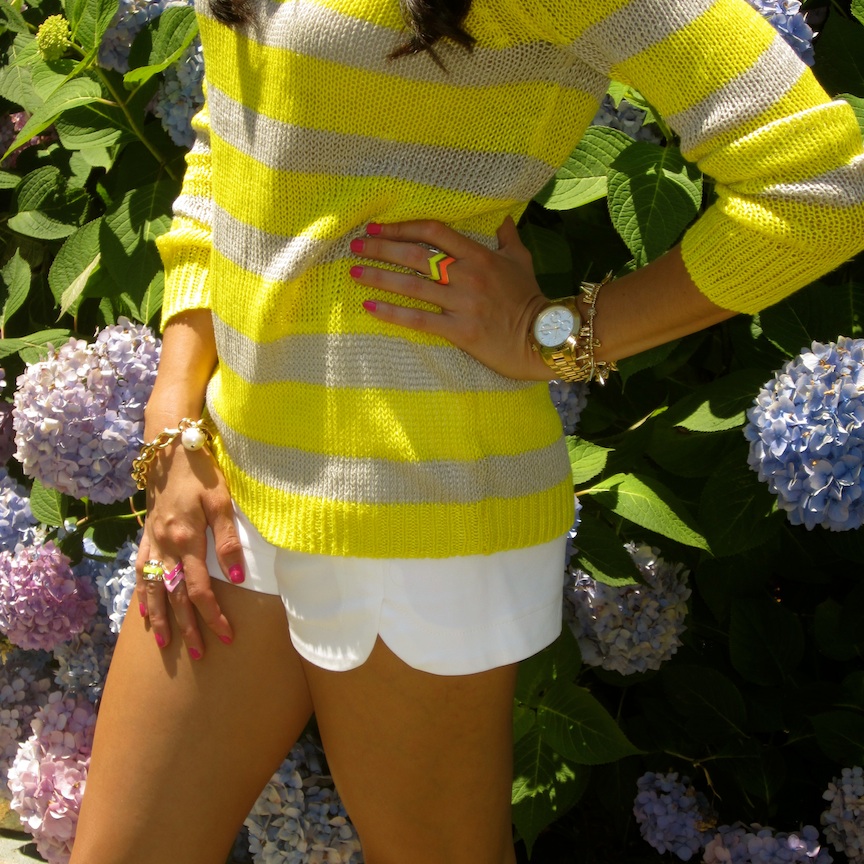 Looking for the perfect balance between simple and sophisticated? How about trying this great casual look? It's very beach trendy and you can easily dress it up for a date night by just adding heels and a few accessories.
Stripe linen pieces scream summer, always give a put together look and it's so ever glamorous and you know I know my stuff when it comes to getting a great deal. This JCrew sweater is 40% off, so don't wait too long. The beach got a bit chilly early on the day so it was the perfect opportunity to wear my linen stripes. How do you wear yours?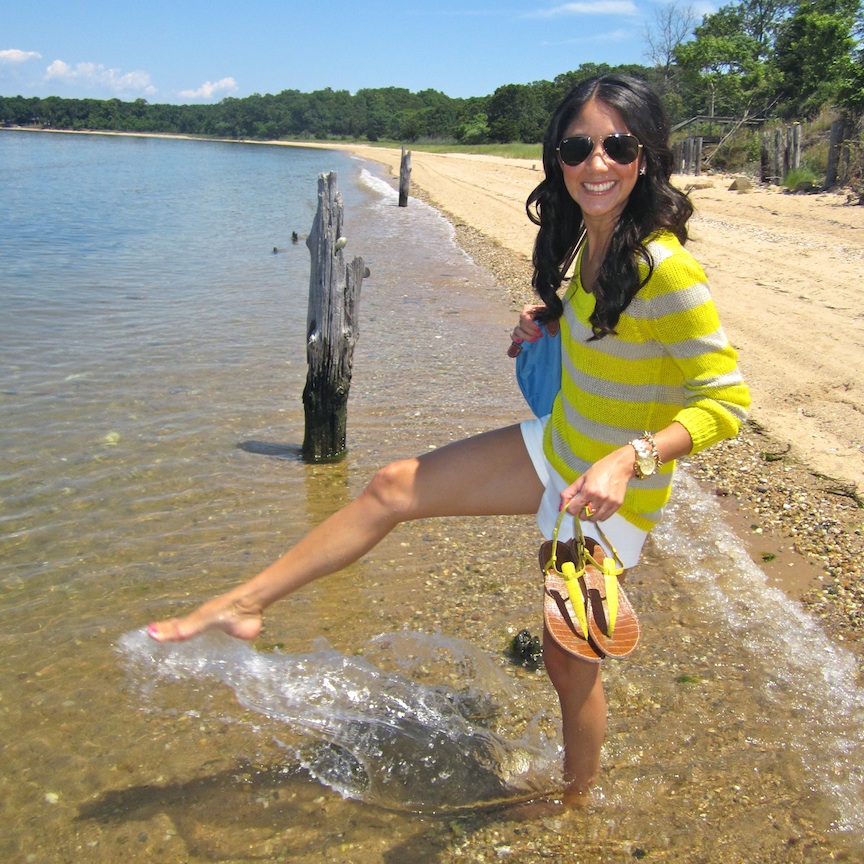 JCrew stripe linen open-stitch sweater, Zara shorts, Sam Edelman sandals, Mint Julep starfish earrings, Michael Kors watch, Stella & Dot renegade cluster bracelet, Mint Julep bracelet, Asos enamel zig zag rings, Asos pyramid ring, Longchamp bag and Rayban aviators.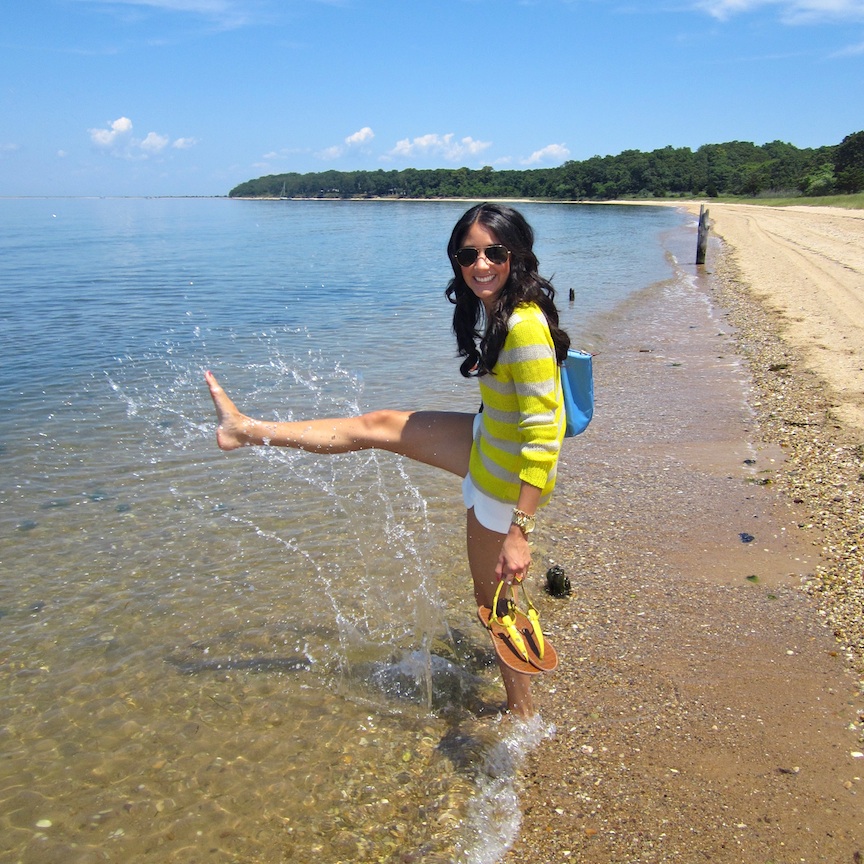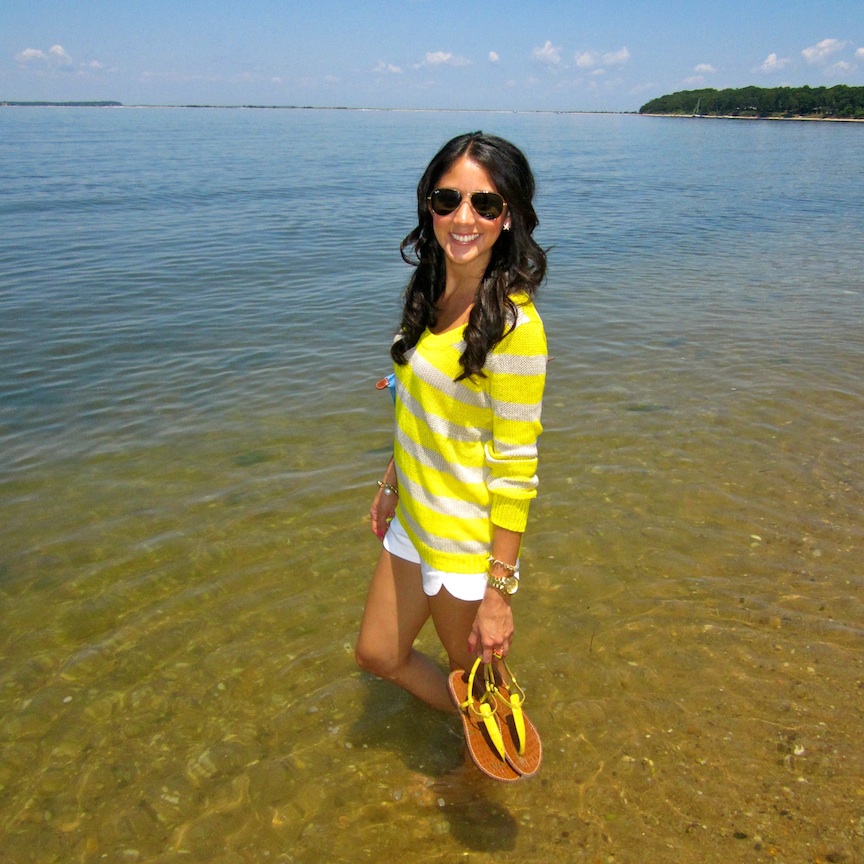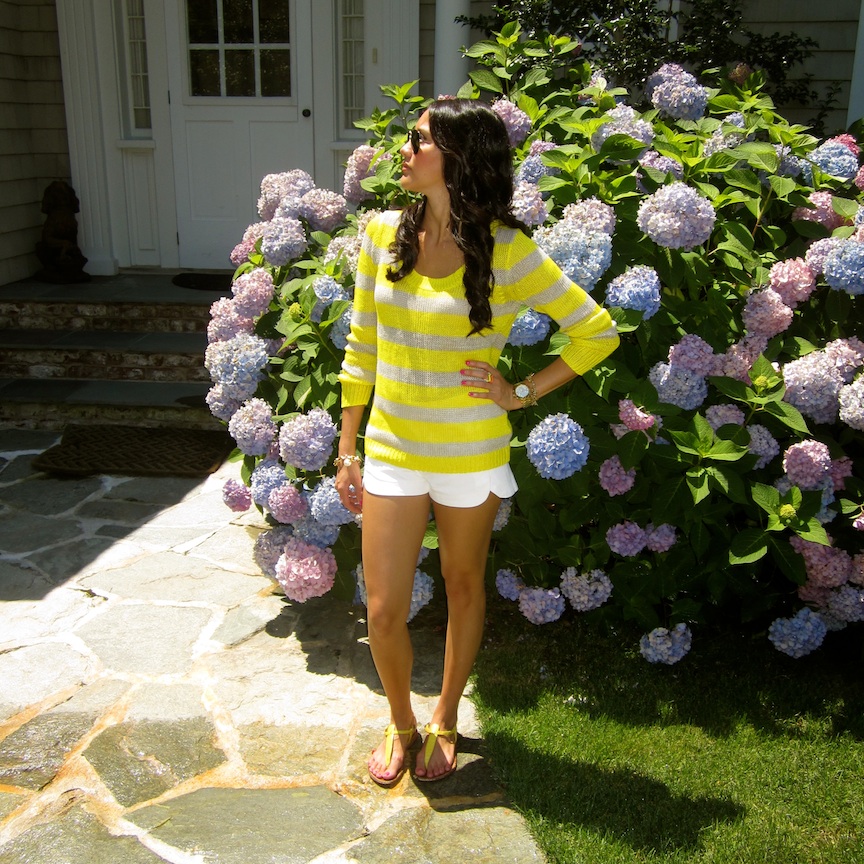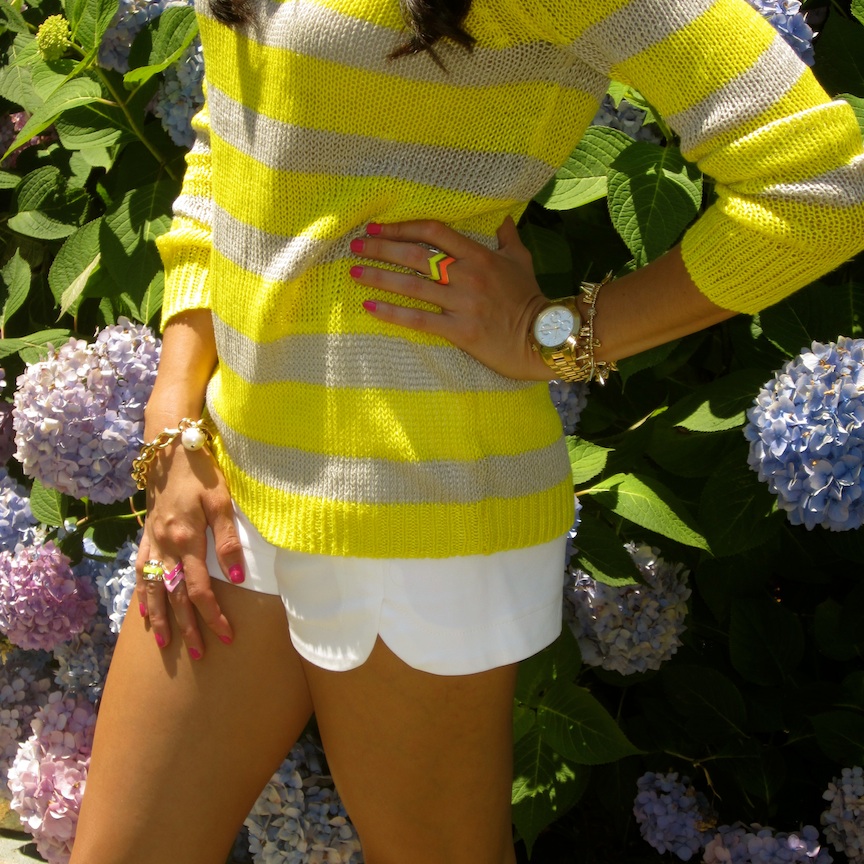 Buscando el equilibrio perfecto entre lo simple y sofisticado? Que tal si le das una oportunidad a este atuendo casual? Está perfecto para la playa y es muy fácil convertirlo en algo más elegante con sólo añadir zapatos altos y algunos accesorios.
Ropa de verano de rayas y lino, siempre dan un buen aspecto y es muy atractivo y ustedes saben que yo soy buena cuando se trata de conseguir un buen negocio. Este suéter JCrew está a 40% de descuento, así que no esperes demasiado tiempo. La playa estuvo un poco de fría durante el día por lo que fue la oportunidad perfecta para usar mis rayas de lino. ¿Cómo susan ustedes las rayas?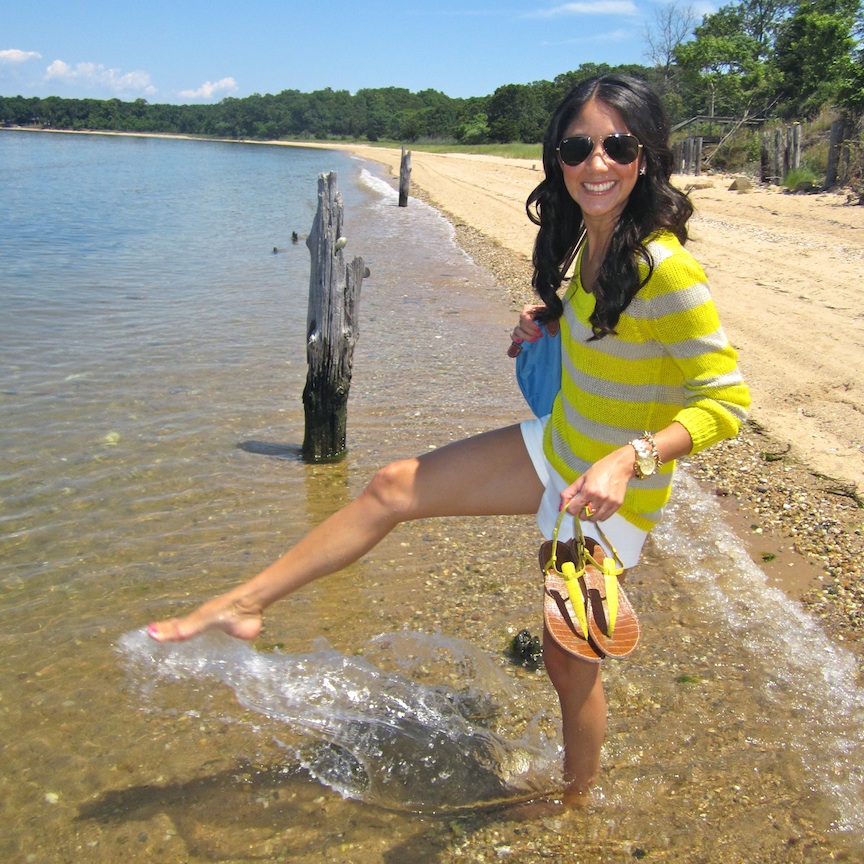 Sueter de lino de rayas JCrew, shorts Zara, sandalias Sam Edelman, aretes de estrellas de mar Mint Julep, reloj Michael Kors, pulsera de renegado cluster Stella & Dot, pulsera de Mint Julep, anillos de zig zag Asos,  anillo de pirámide Asos, cartera Longchamp y gafas Rayban.