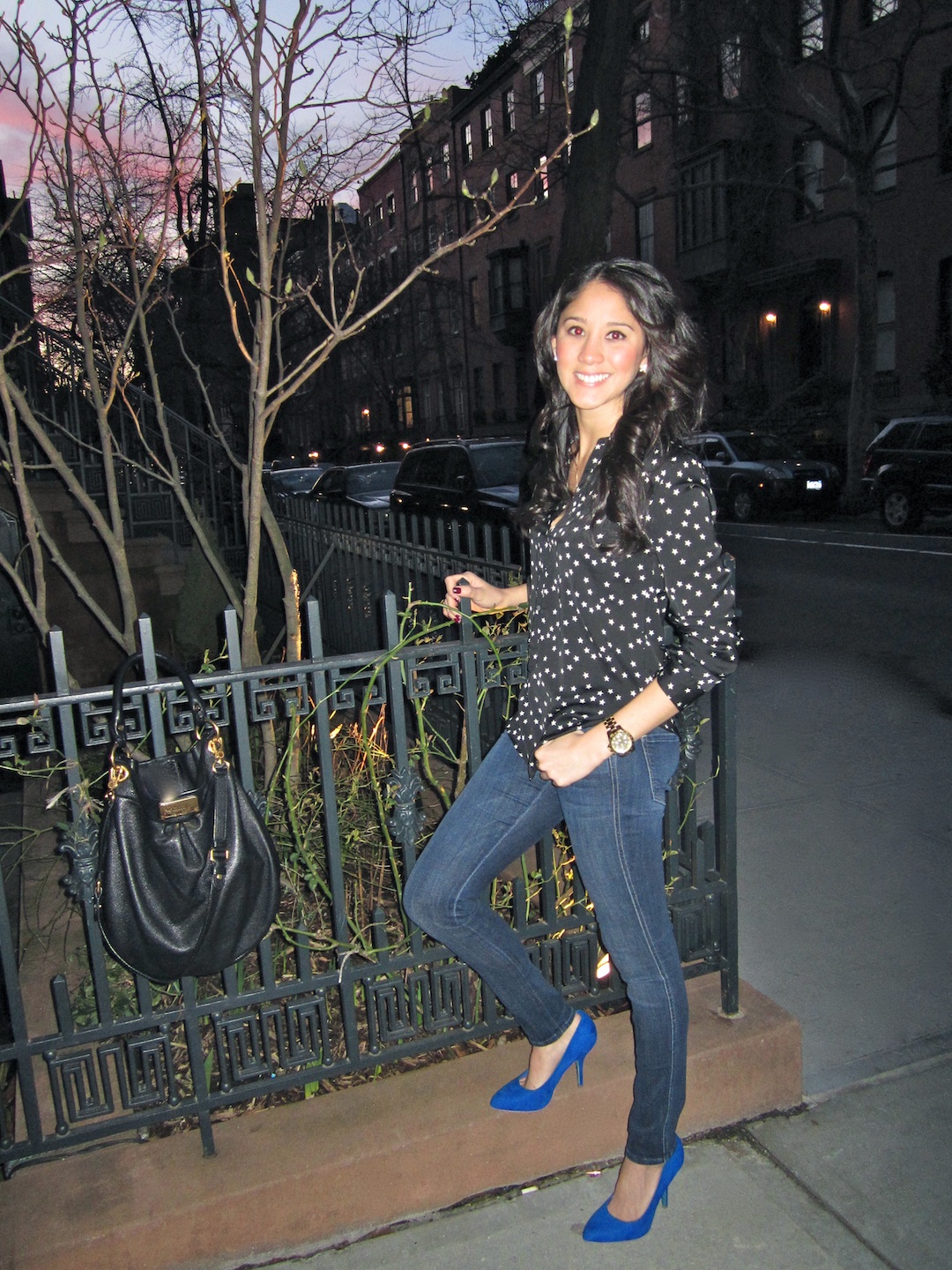 Another great weekend in New York City! In a snap, the past few days in the city were filled with yummy home cook meals, basketball games (Go TarHeels!), Sunday run in Washington Square Park with Will and Pablo, and shopping. 5th Ave was looking pretty good in bright neon and spring colors. I snapped a few outfits from BCBG that I will share with you soon!
My weekend uniform was pretty chic-casual. I wore a Zara stars blouse (old), Zara suede pumps (old), Guess by Marciano skinny jeans. As always I carry my favorite accessories Michael Kors Watch, Mint Julep Starfish Earrings and Marc by Marc Jacobs Q Hillier bag.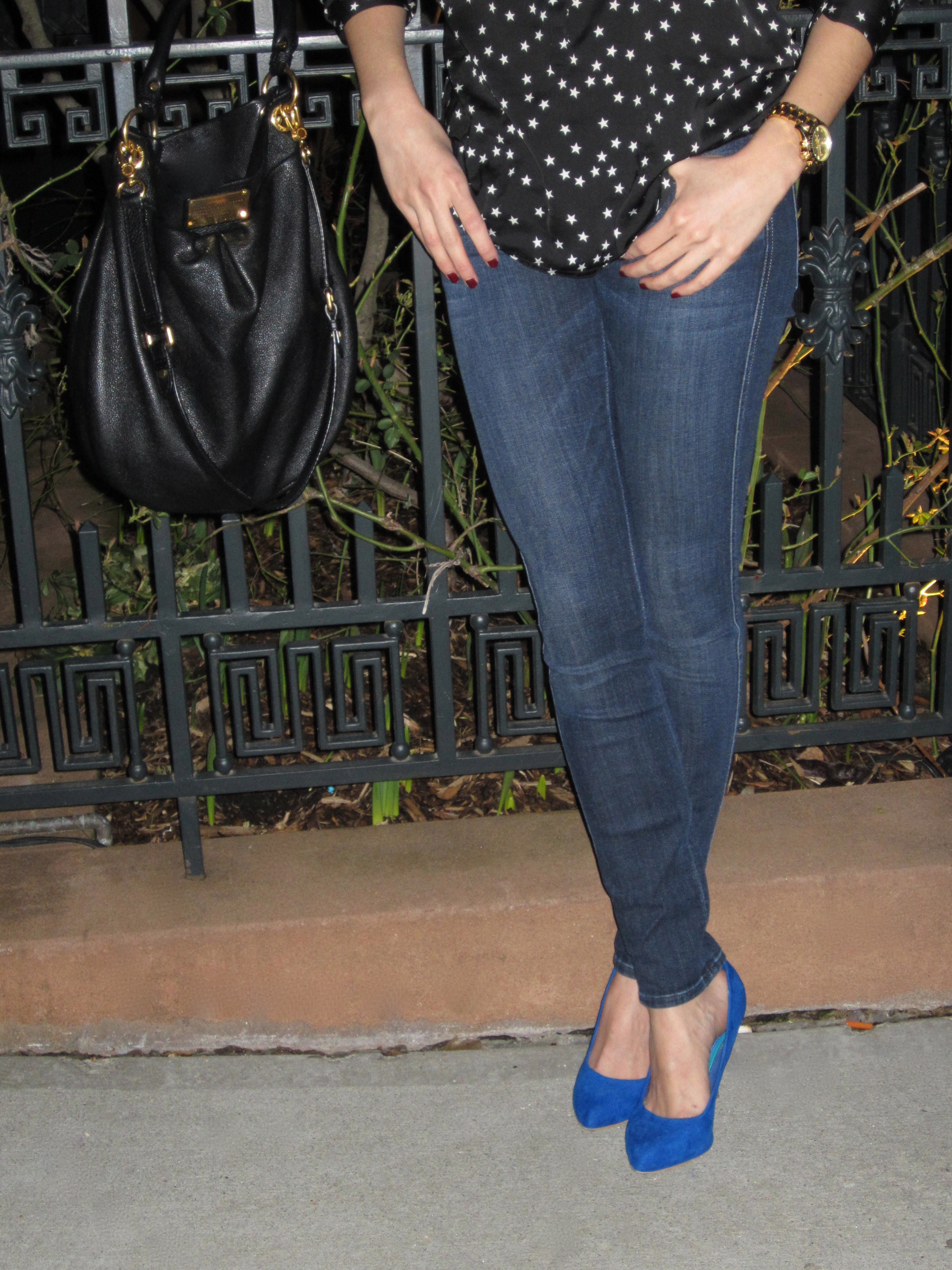 See you next time New York, there's a reason why you're one of the best cities in the world! Have a great week everyone, xoxo!