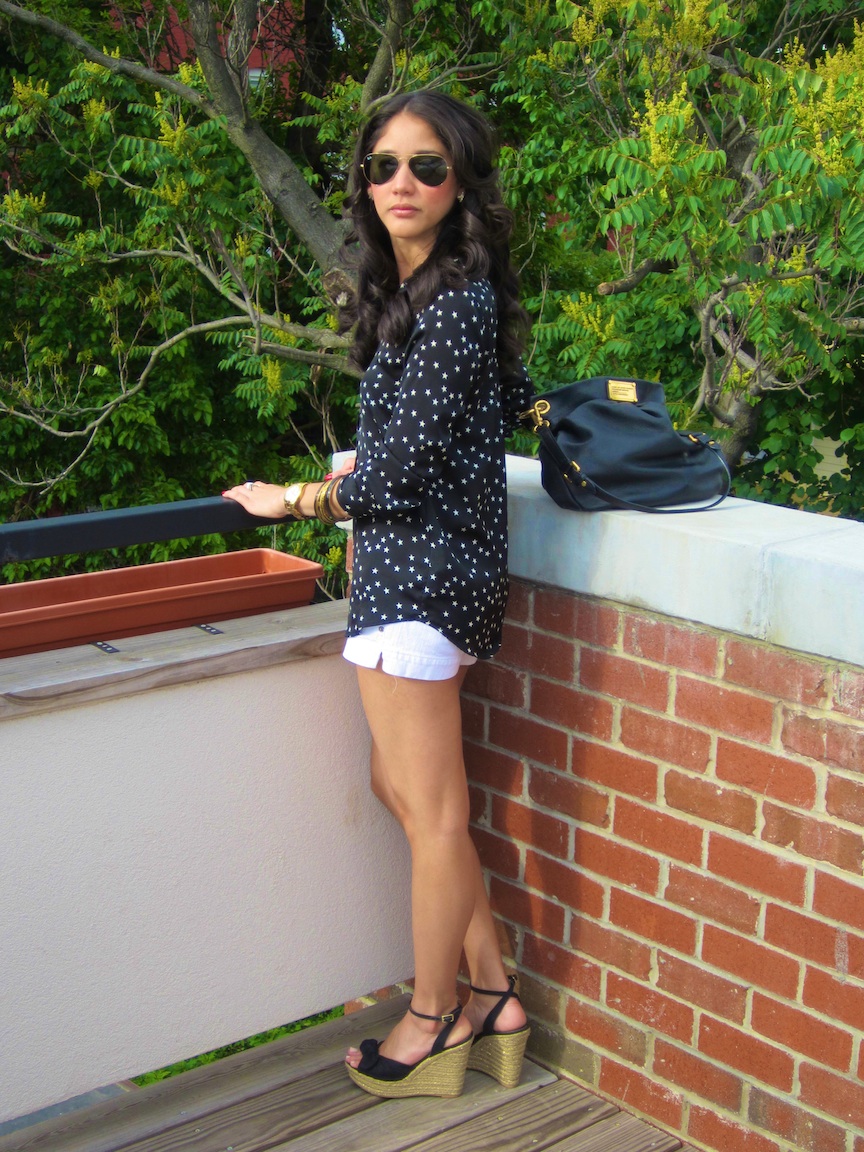 Memorial Day Weekend has arrived, I don't know about you but I'm in desperate need of a vacay! Whether you're going to East Hampton, San Diego or Miami, there's nothing like a long weekend to kick off summer.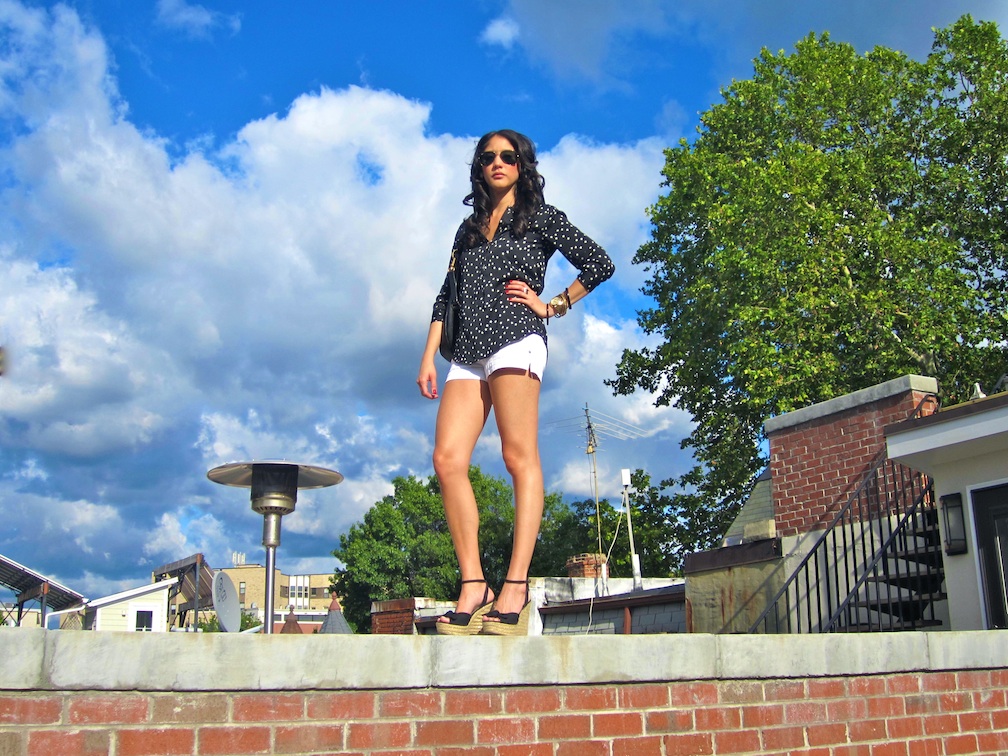 I can't remember how many times, I've worn this Zara stars blouse (last seen here) but like the first day I saw it, I fell in love. It's cute, sleek. I wore it throughout the fall, winter and spring and I now with American Eagle white shorts and my new fave Ray-Ban aviators to welcome summer. 
Steve Madden wedges (similar here and here), Michael Kors watch, Mint Julep Starfish Earrings, vintage bangles, Asos enamel zig zag rings, and Marc by Marc Jacobs bag.