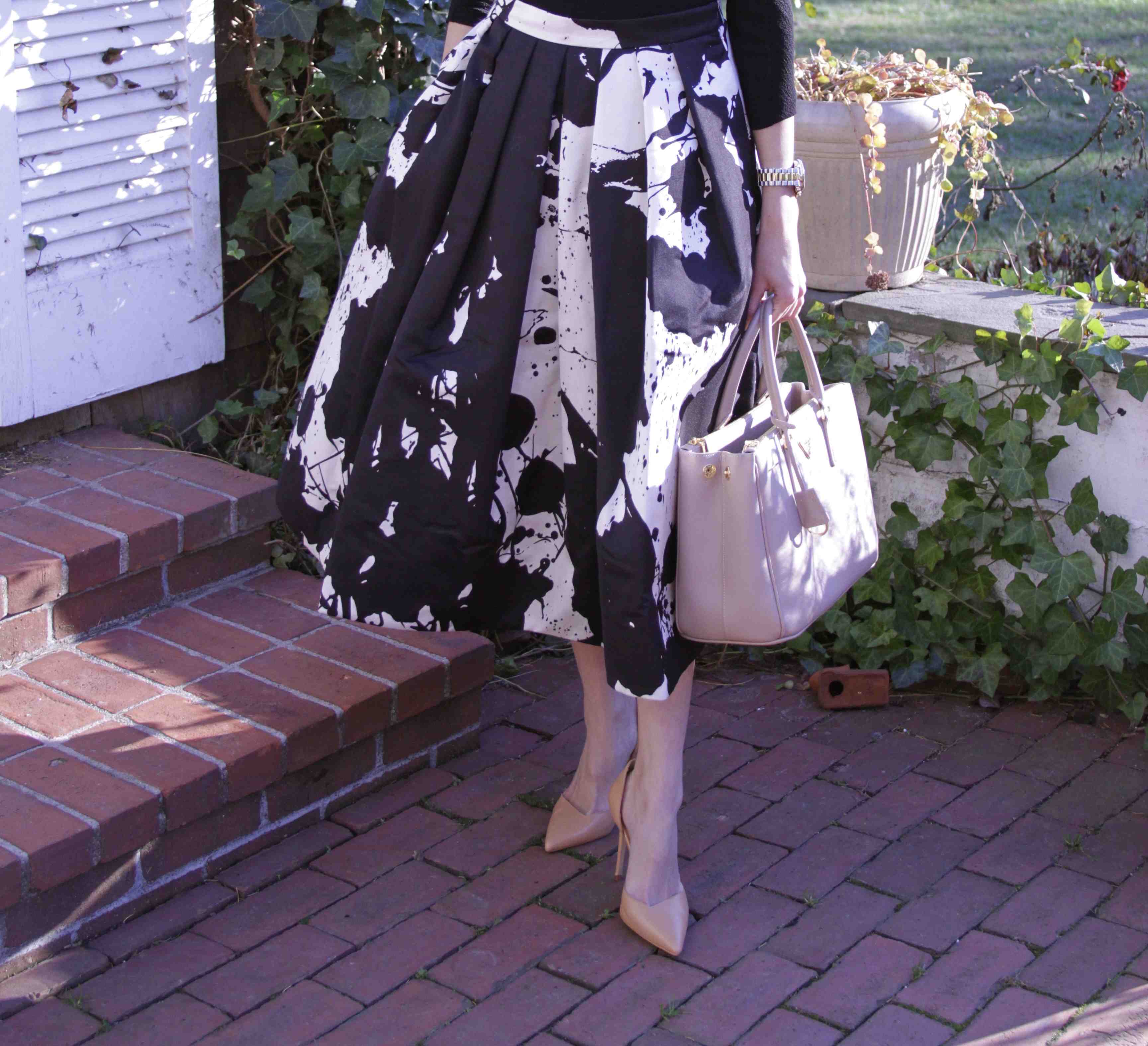 Winter wonderland looks better with a chic and fun full skirt. This tibi skirt has been sold out every time it gets back in stock but I have good news for you. You can find it again here. Wanting to keep things dressy and classy I paired the skirt with a plain black blouse, pearls and nude heels. Splatter paint full skirt from tibi (last seen here, similar here), Zara dress worn as a blouse, Zara heels, Prada Saffiano lux bag, House of Harlow 1960 Chelsea sunglasses, my favorite pearl necklace from Lauren Elan (last seen here).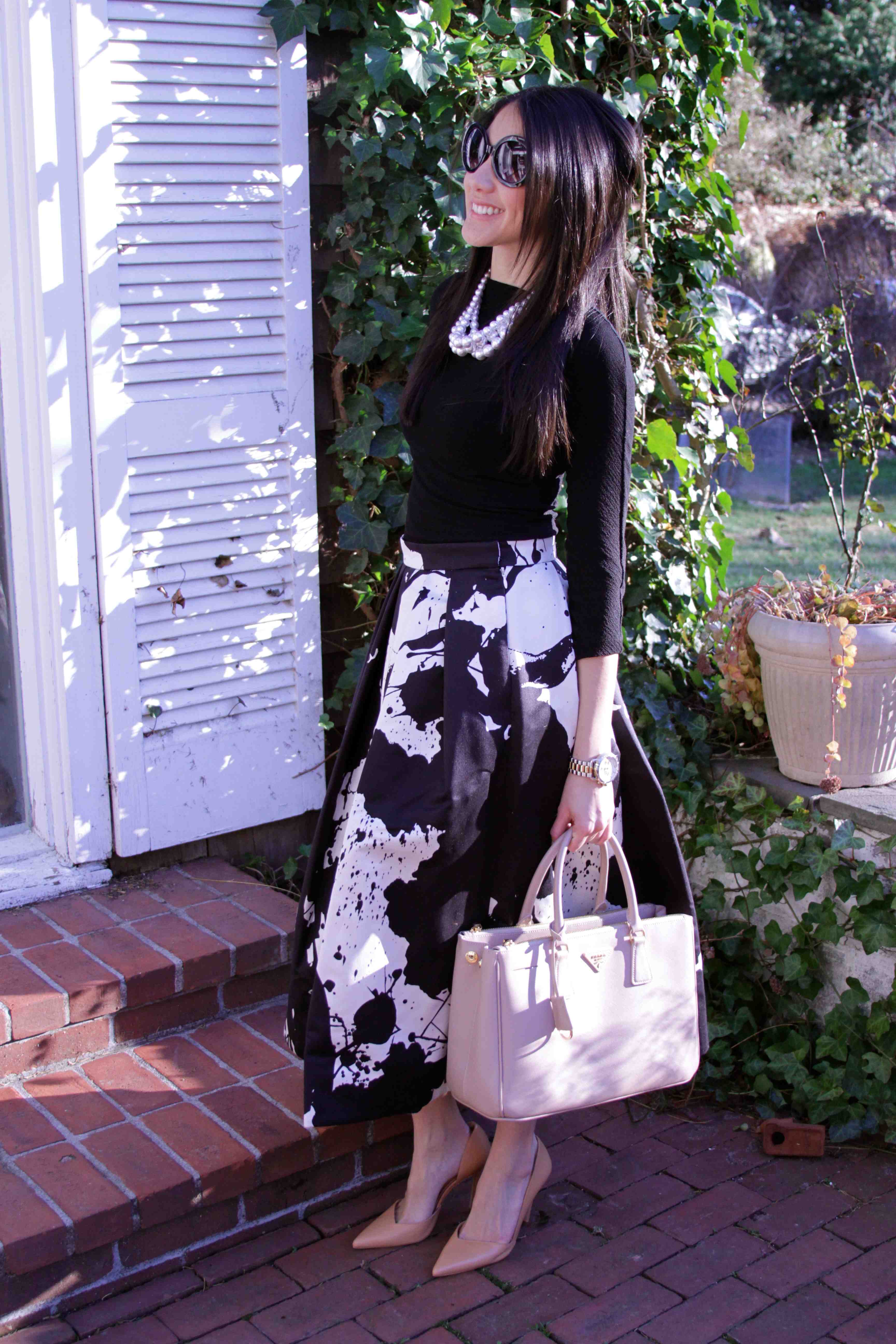 Winter-Wunderland sieht besser aus mit einem schicken und Spaß voller Rock. Sie können es hier wieder finden. Zu wollen, was elegant und edel ich den Rock gepaart mit einer schlichten schwarzen Bluse, Perlen und nackte Fersen halten. tibi Rock, Zara Kleid, Zara Schuhe, House of Harlow 1960 Chelsea Sonnenbrille, Prada Saffiano lux kleine Tasche, meine Lieblings- Perlenkette von Lauren Elan (zuletzt hier gesehen).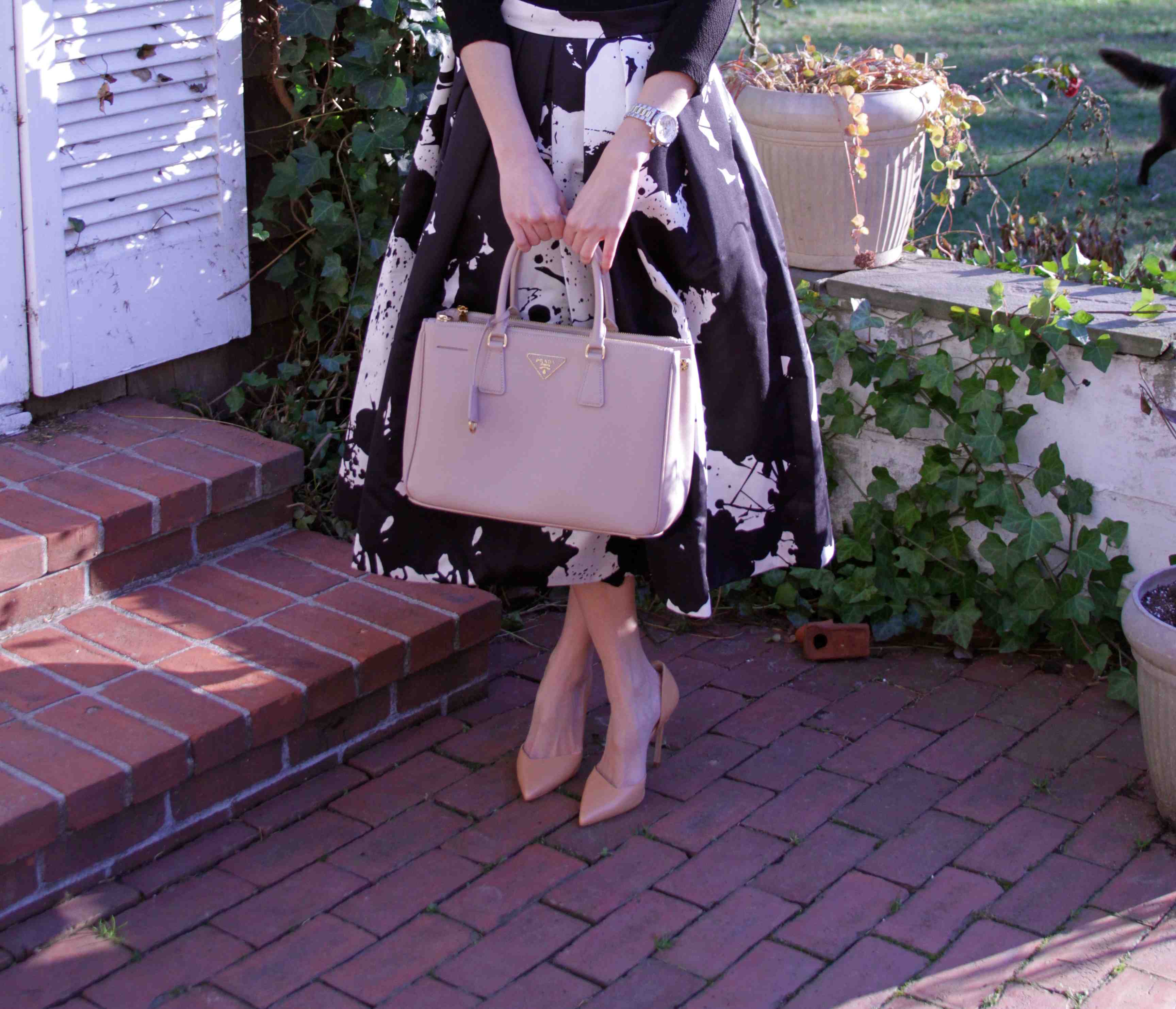 El invierno se ve mucho mejor con una falda  elegante y divertida. Esta falda tibi se ha acabado cada vez que está a la venta pero tengo buenas noticias. La pueden encontrar de nuevo aquí. Queriendo mantener las cosas elegantes y con clase combiné la falda con una blusa negra lisa, perlas y tacones de color piel. Falda tibi, vestido Zara puesto como blusa, zapatos Zara, gafas House of Harlow 1960 Chelsea, carteara Prada Saffiano lux, mi collar favorito de perlas Lauren Elan (visto por última vez aquí).