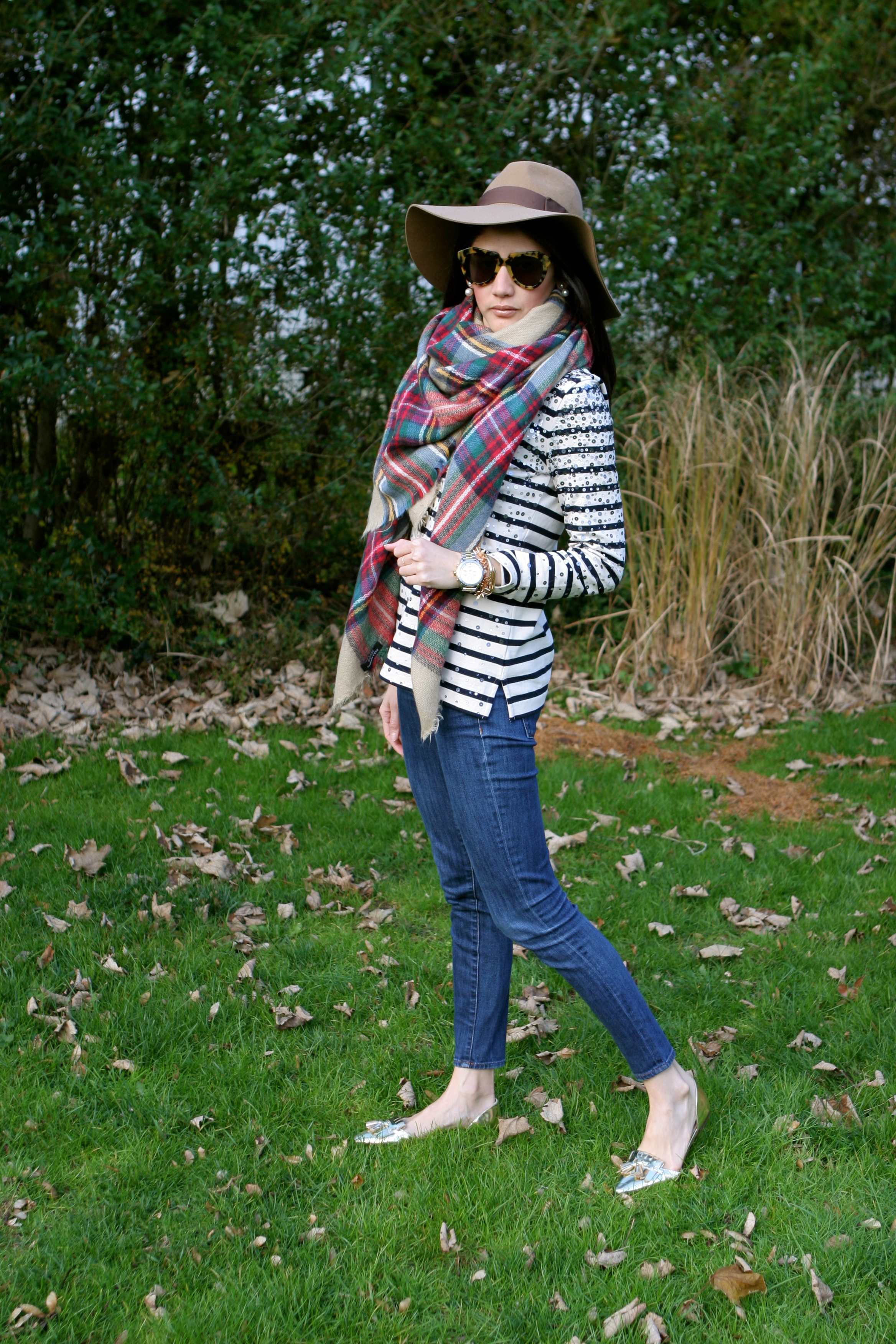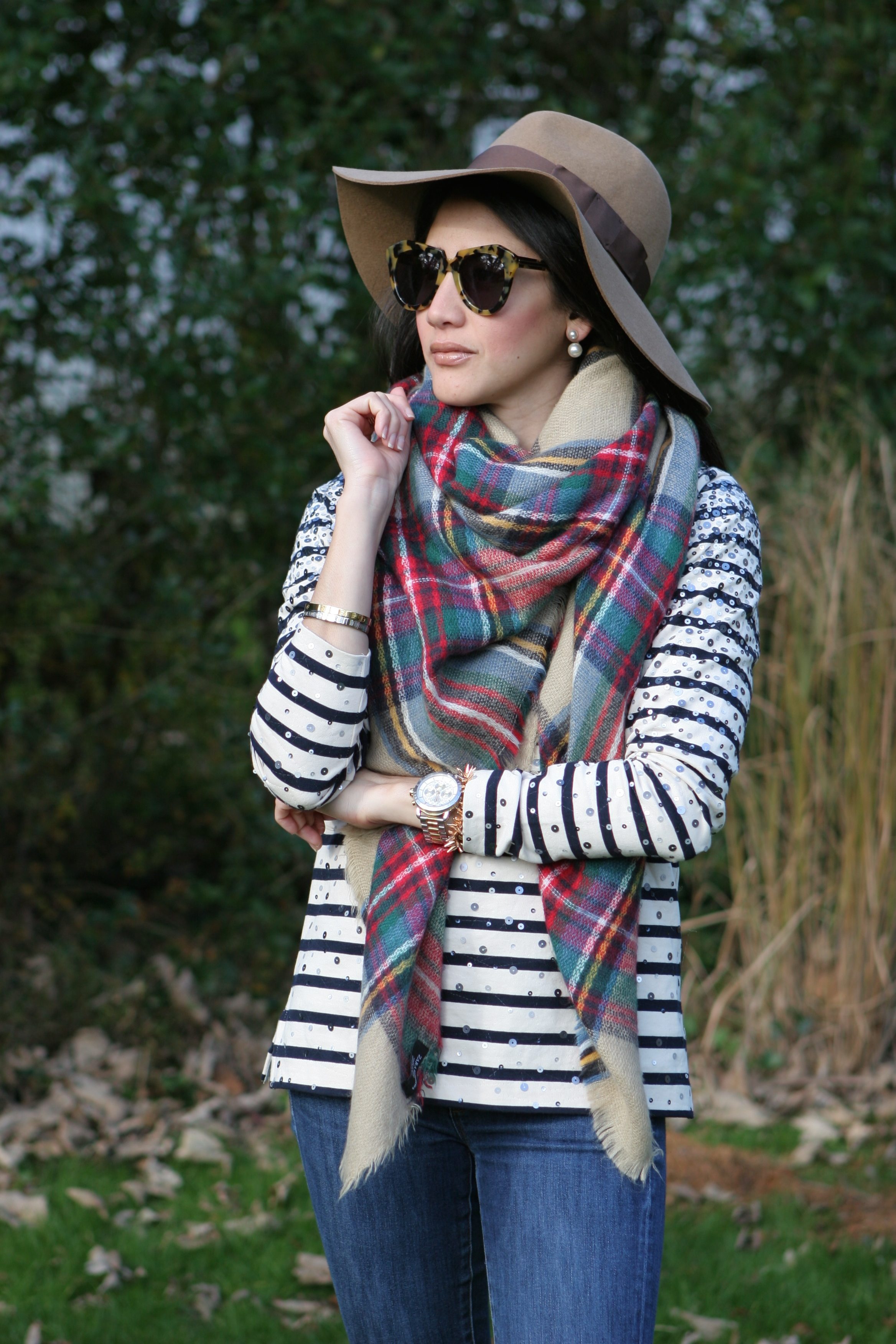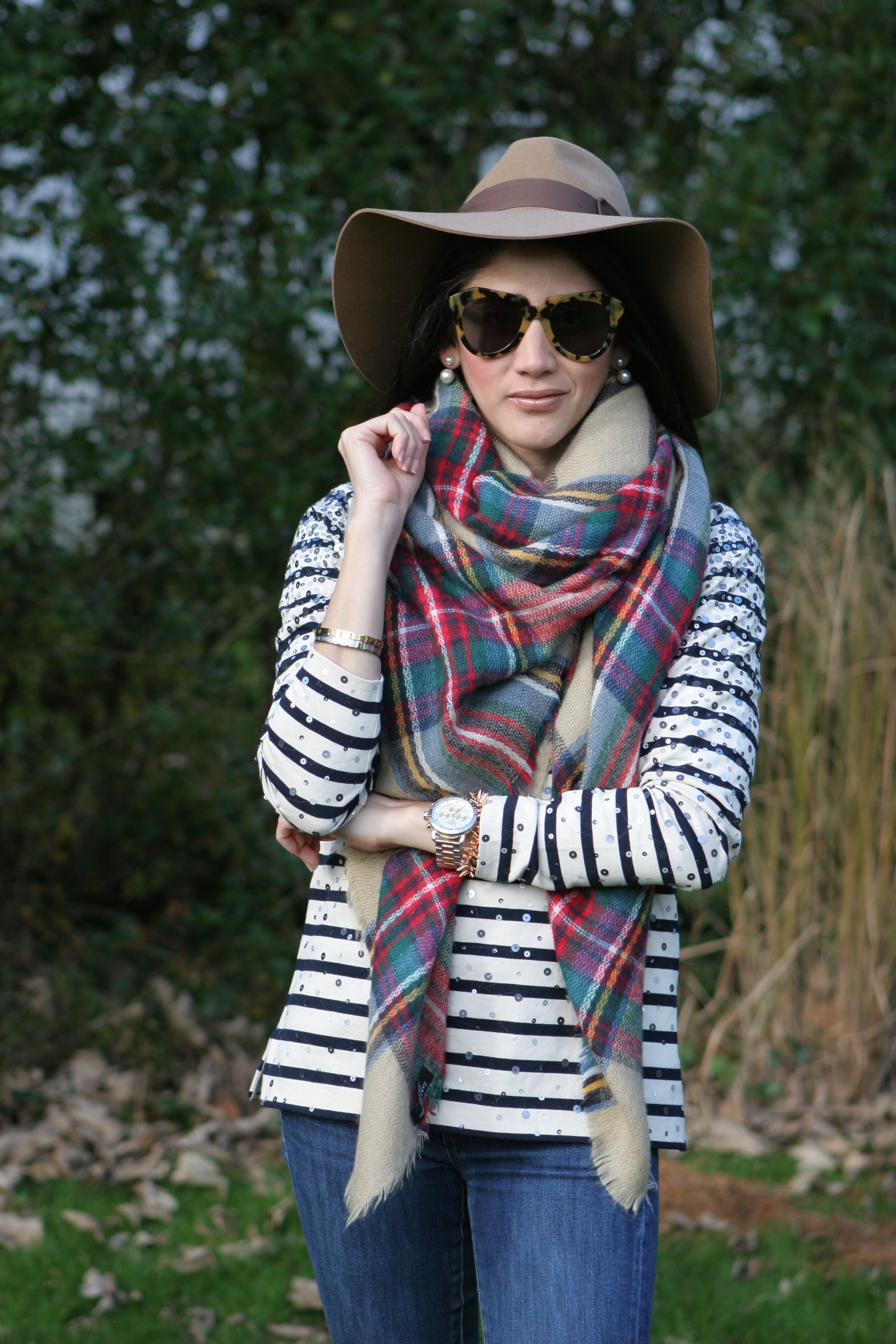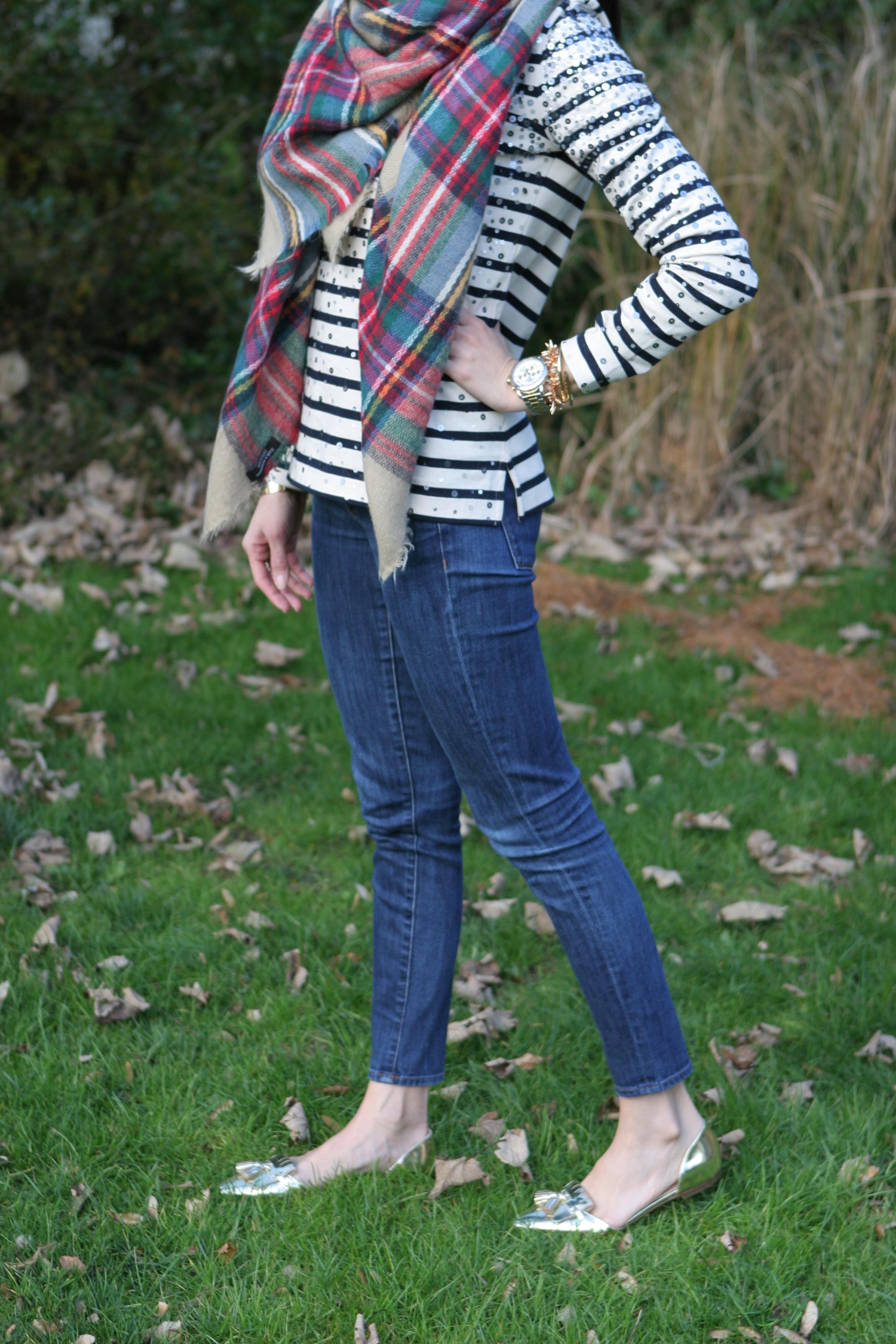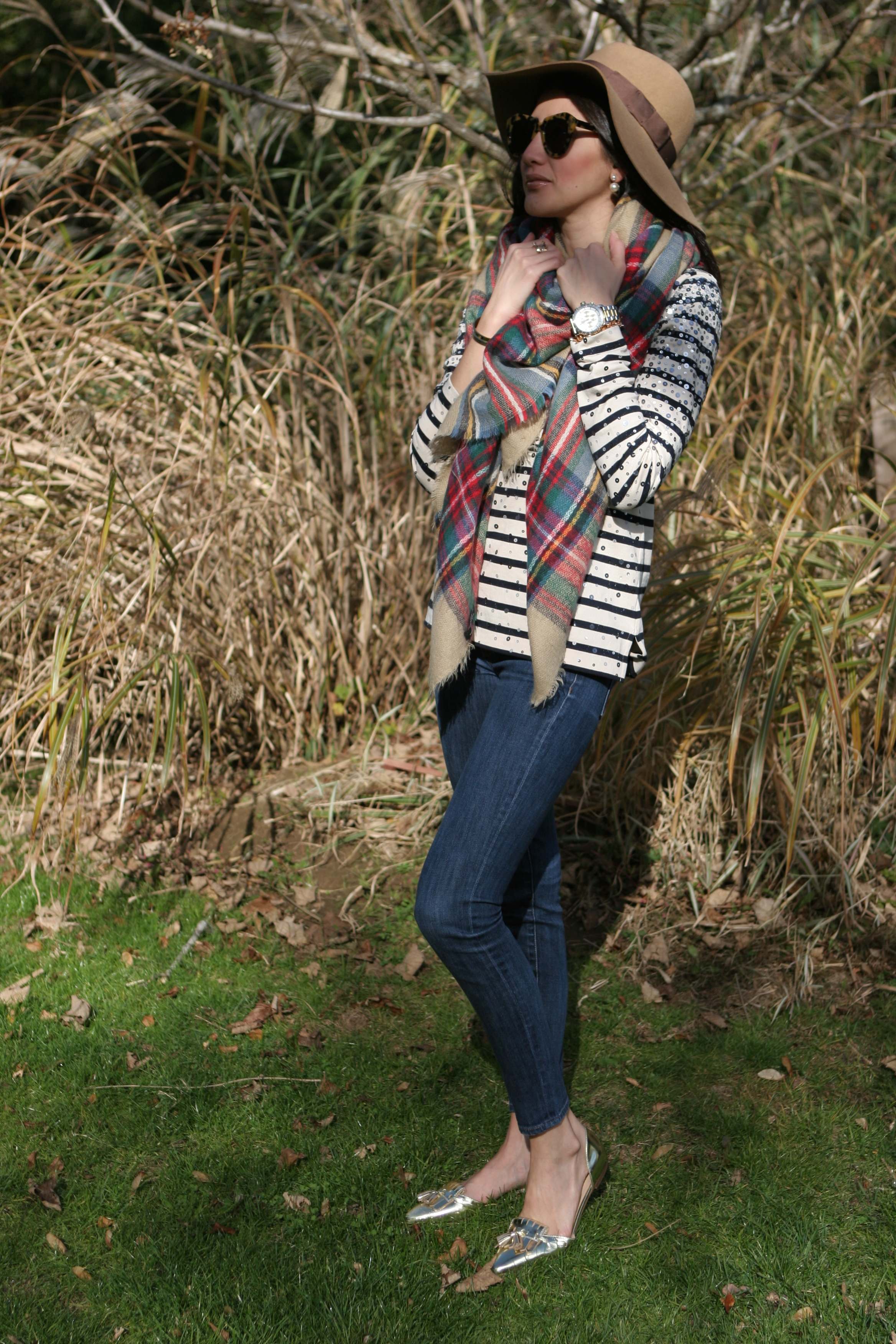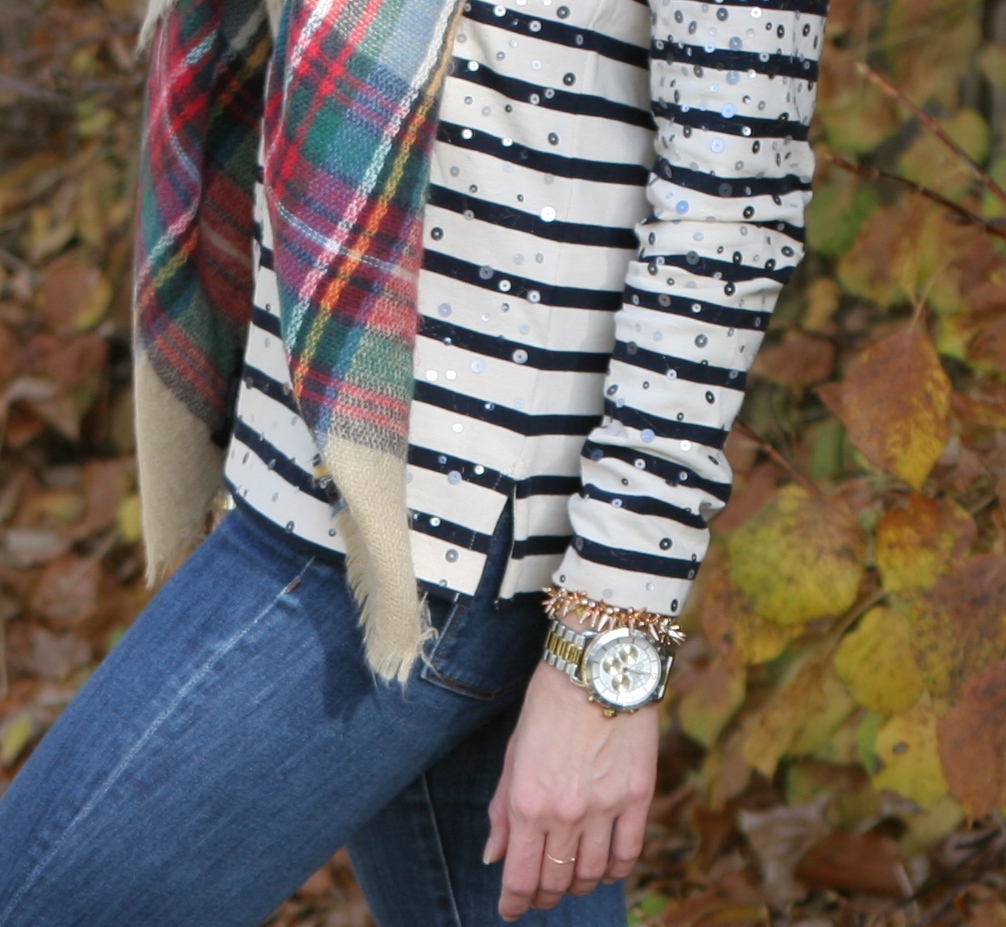 Top: J.Crew Factory confetti sequin tee (I also have this one, plain old-good simple stripes tee) | Pants: J.Crew toothpick cone denim jean in classic rinse | Scarf: Zara blanket scarf (I also love these ones) | Hat: Brixton Su2c x Revolve Piper hat via Revolve Clothing | Sunglasses: Karen Walker Number One sunglasses via Shopbop | Earrings: BaubleBar Suspension pear drops | Watch: Coach (I snagged this one at T.J.Maxx and I absolutely love it, wear it every day) | Bracelets: Stella & Dot renegade cluster bracelet | Shoes: | Lipstick: MAC 'Huggable' lipcolour | Make-up: Chanel Joues contraste powder blush, Bare Minerals foundation kit.
Nothing says holiday better than sequins. Stripes, sequins, tartan.. all in one, what's not to love right? When you have a casual holiday party, get together or any type of celebration, this outfit can be the answer for you. It looks festive, clean and feminine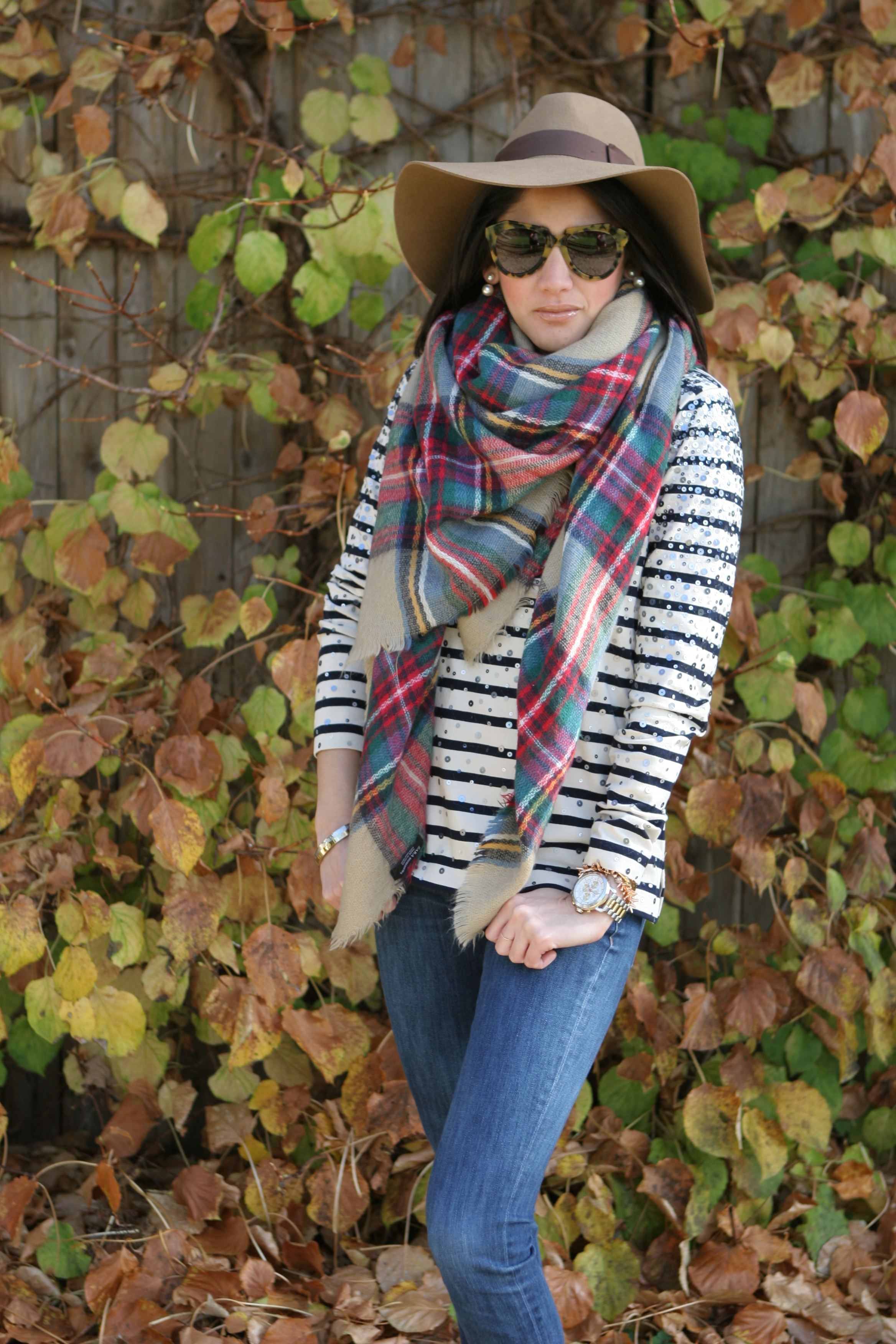 Nichts sagt es Weihnachten als Pailletten besser. Streifen, Pailletten, tartan .. alle in einem Set. Wenn Sie eine informelle Partei, Treffen oder jede Art von Urlaub Feier haben, kann dieser Satz die Antwort für Sie sein. Es ist lebendig, sauber und feminin.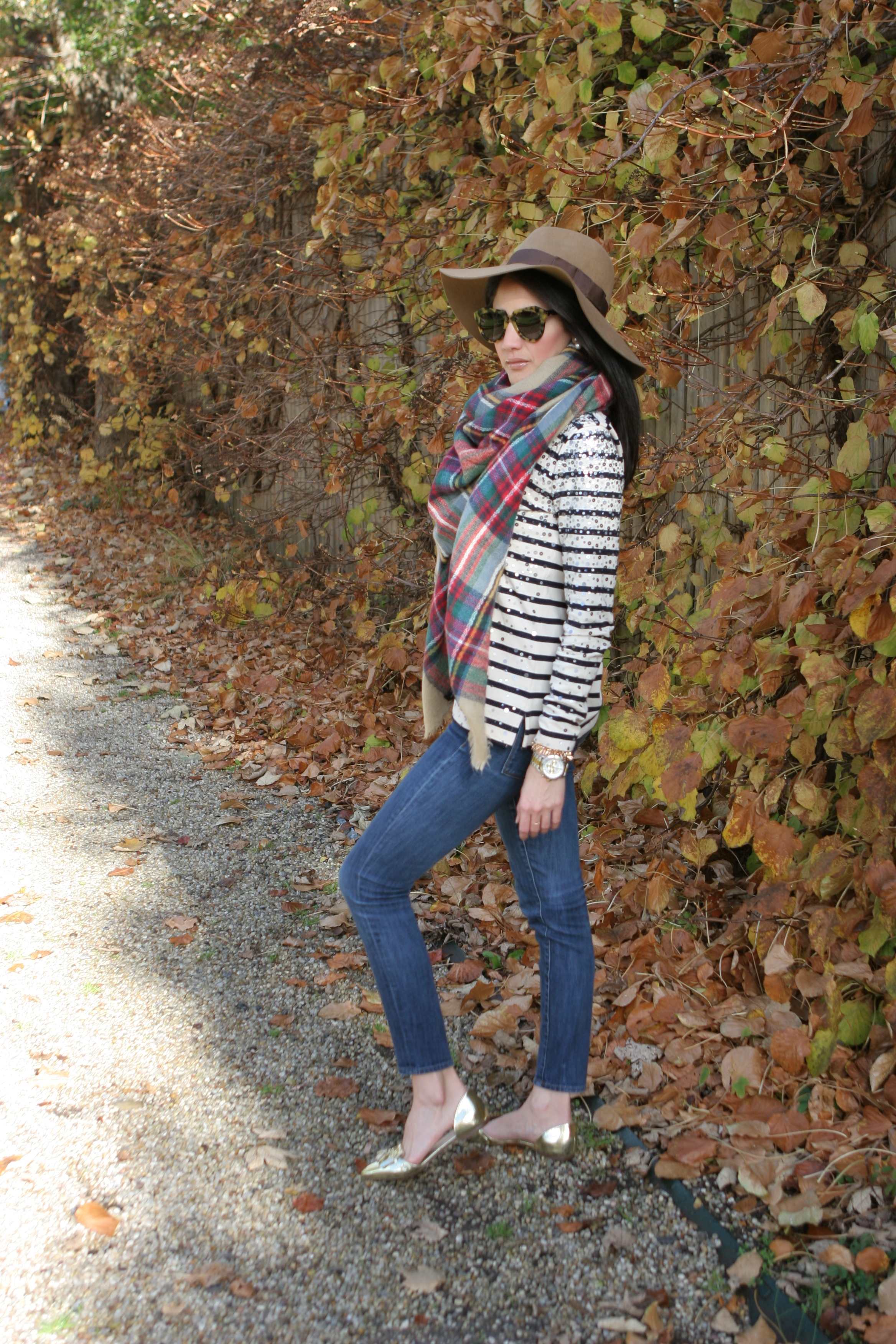 Nada dice fiestas navideñas mejor que lentejuelas. Rayas, lentejuelas, tartán .. todo en un conjunto. Cuando tienes una fiesta informal, reunión o cualquier tipo de celebración navideña, este conjunto puede ser la respuesta para ti. Es festivo, limpio y femenino.