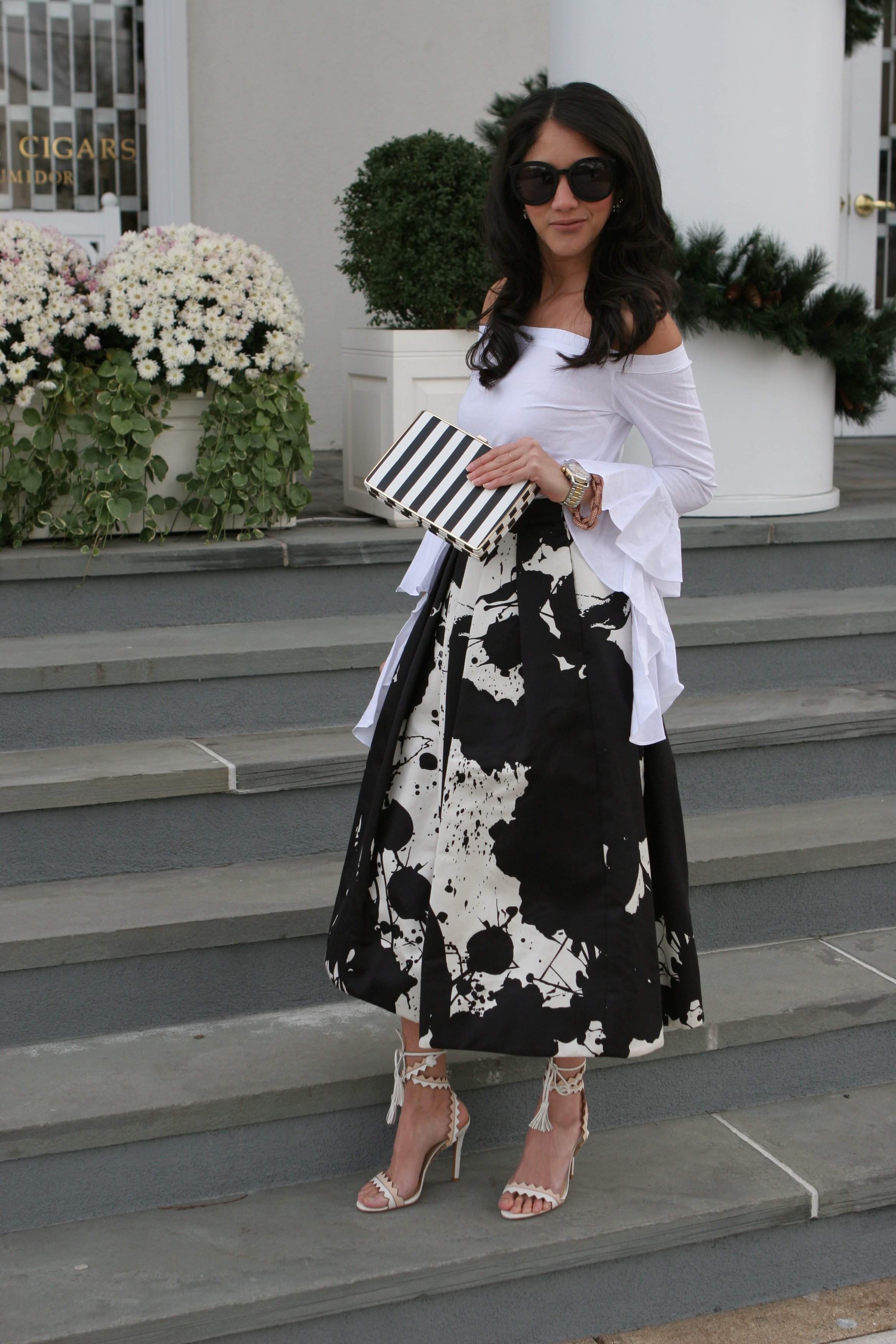 TOP: MLM LABEL ESSENTIAL OFF THE SHOULDER TOP | SKIRT: TIBI SPLATTER PAINT MIDI SKIRT (SIMILAR HERE) | SHOES: SCHUTZ LISANA WRAPAROUND SANDALS | BAG: LUISA VIA ROMA STRIPE BLACK AND WHITE CLUTCH | EARRINGS: J.CREW CRYSTAL EARRINGS | WATCH: COACH STAINLESS STEEL WATCH | BRACELET: STELLA & DOT RENEGADE CLUSTER BRACELET.
Fall season and off-the shoulder pieces are perfect for holiday parties. You can wear a statement asymmetrical off the shoulder top with a high-waist midi skirt for an event and you'll be turning heads around before you know it. I've had this tibi paint splatter skirt for years and it's one of those classic pieces that are an investment and last forever. I know I'll be getting a lot more use out of this piece in the years to come. I'm all about high-waist skirts that accentuate my waist and elongate my legs.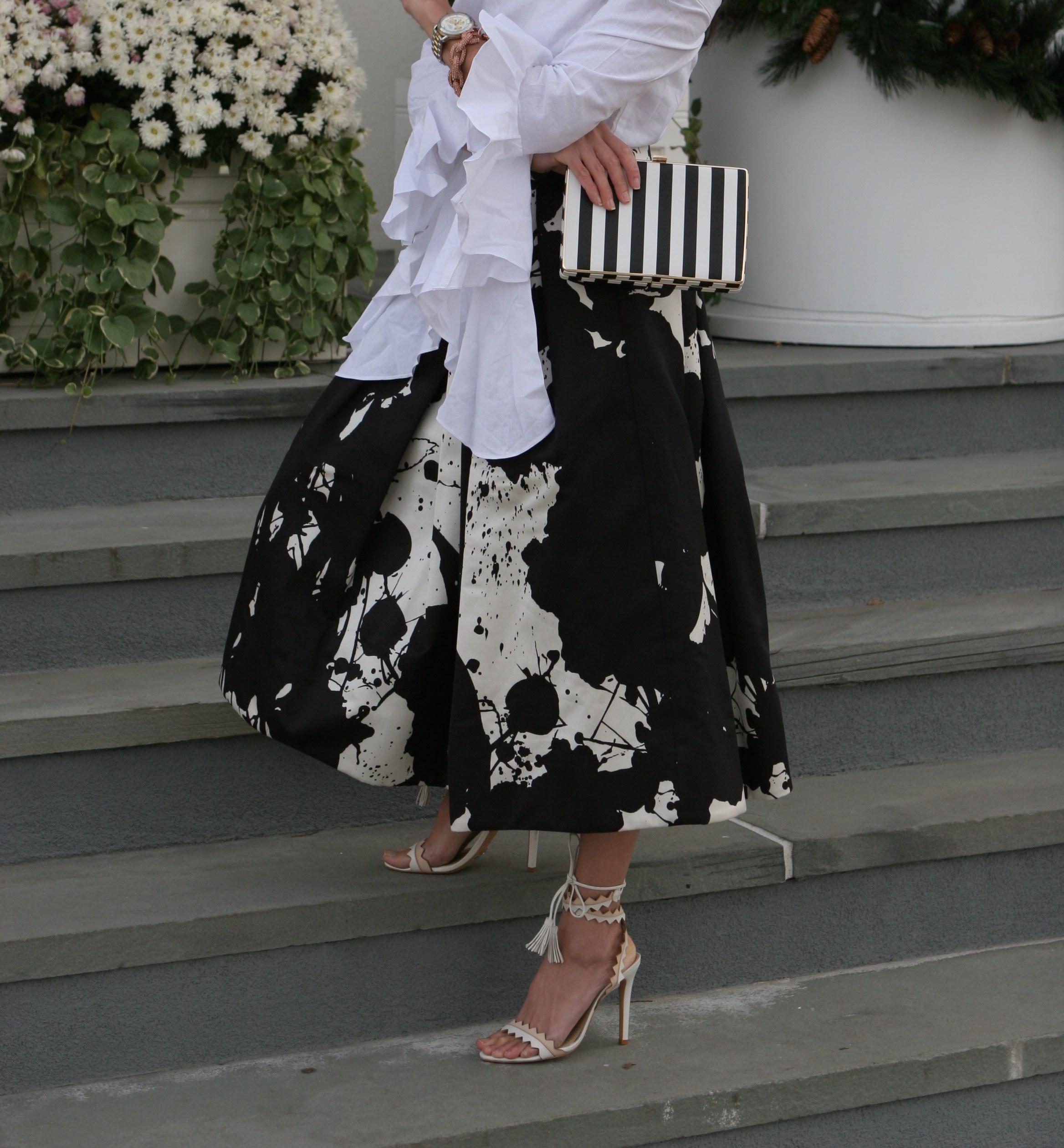 Herbst-Saison und abseits der Schulterstücke sind perfekt für Urlaubsfeiern. Sie können eine Aussage asymmetrisch von der Schulter-Top mit einem High-Taille Midi-Rock für ein Ereignis tragen und Sie werden die Köpfe umdrehen, bevor Sie es wissen. Ich habe diese Tibi Farbe Splatter Rock seit Jahren und es ist eines der klassischen Stücke, die eine Investition sind und ewig dauern. Ich weiß, ich werde in den kommenden Jahren viel mehr Gebrauch von diesem Stück bekommen. Ich bin ganz über High-Taille Röcke, die meine Taille akzentuieren und verlängern meine Beine.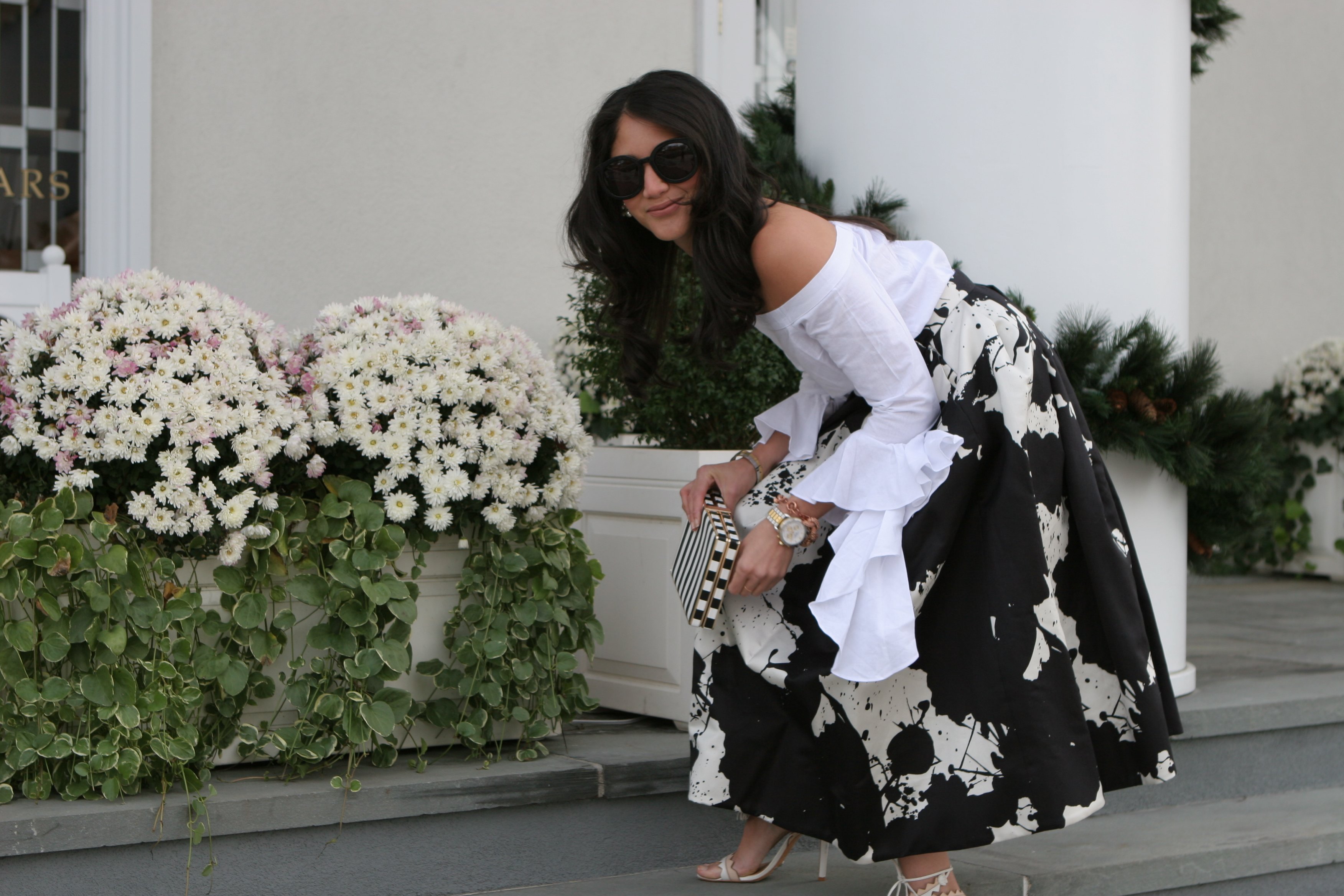 La temporada de otoño y las prendas a los hombros son perfectos para las fiestas navideñas. Puedes usar prendas a los hombros asimétricas con una falda a la cintura para algún evento y vas a causar sensación ni bien te lo esperes. He tenido esta falda a la cintura de tibi por algunos años y es una de esas piezas que vas a tener por años y duran para siempre. Se que voy a darle mucho uso en los años que vienen. Me encantan ponerme las faldas a la cintura porque acentúan tu figura y alargan las piernas.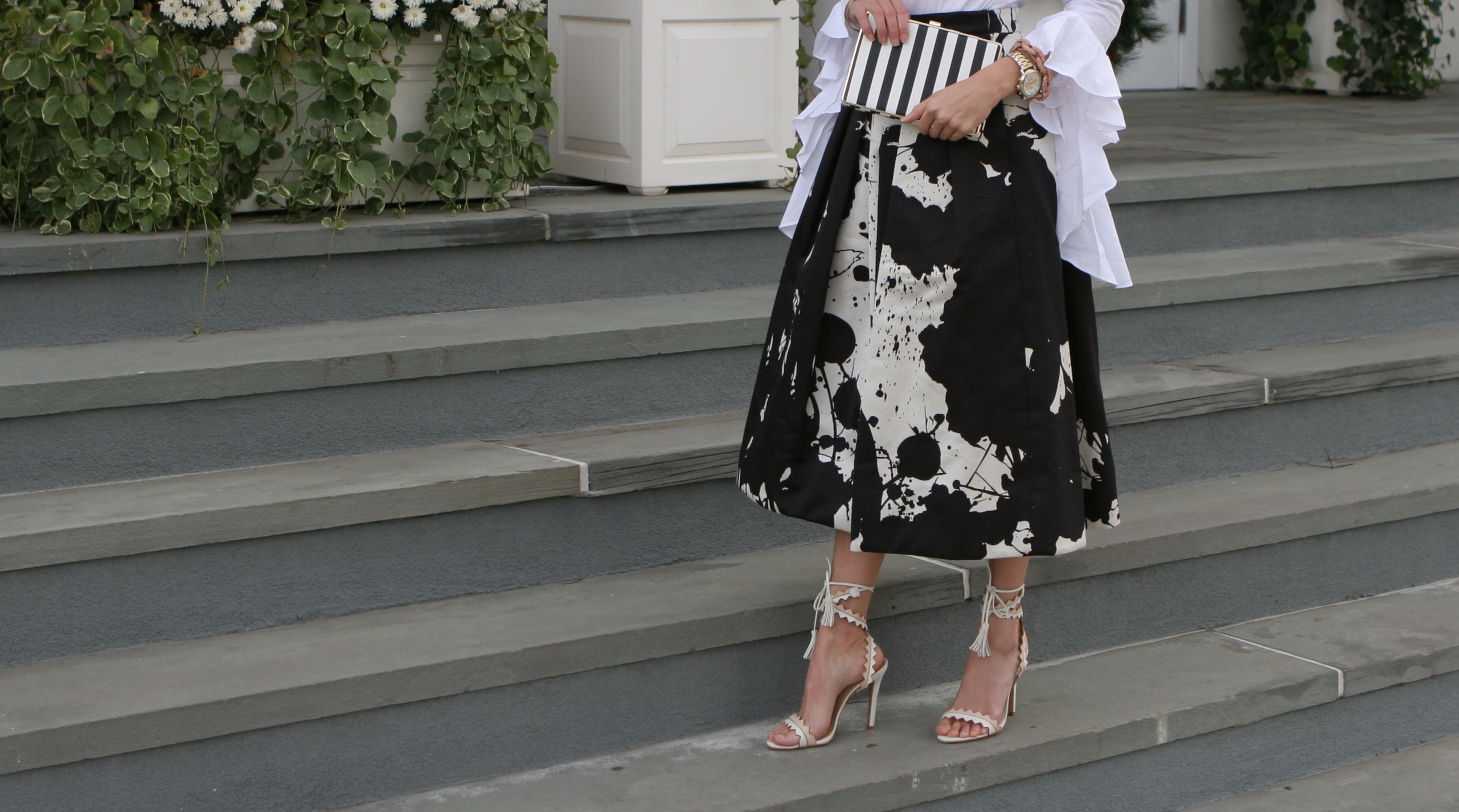 SHOP THE POST