Regen regen und mehr regen den vergangenen zwei Tagen im Bezirk. Meine Juicy Couture Trenchcoat (alt) ist immer ein guter Begleiter. Wie ich zu einem Brunch am Sonntag geleitet wurde, nahm ich meinen Regenschirm JCrew Streifen (alt) zu meiner American Apparel (leztes Mal hier gesehen) Rundhals Pullover stricken Streifenkleid entsprechen.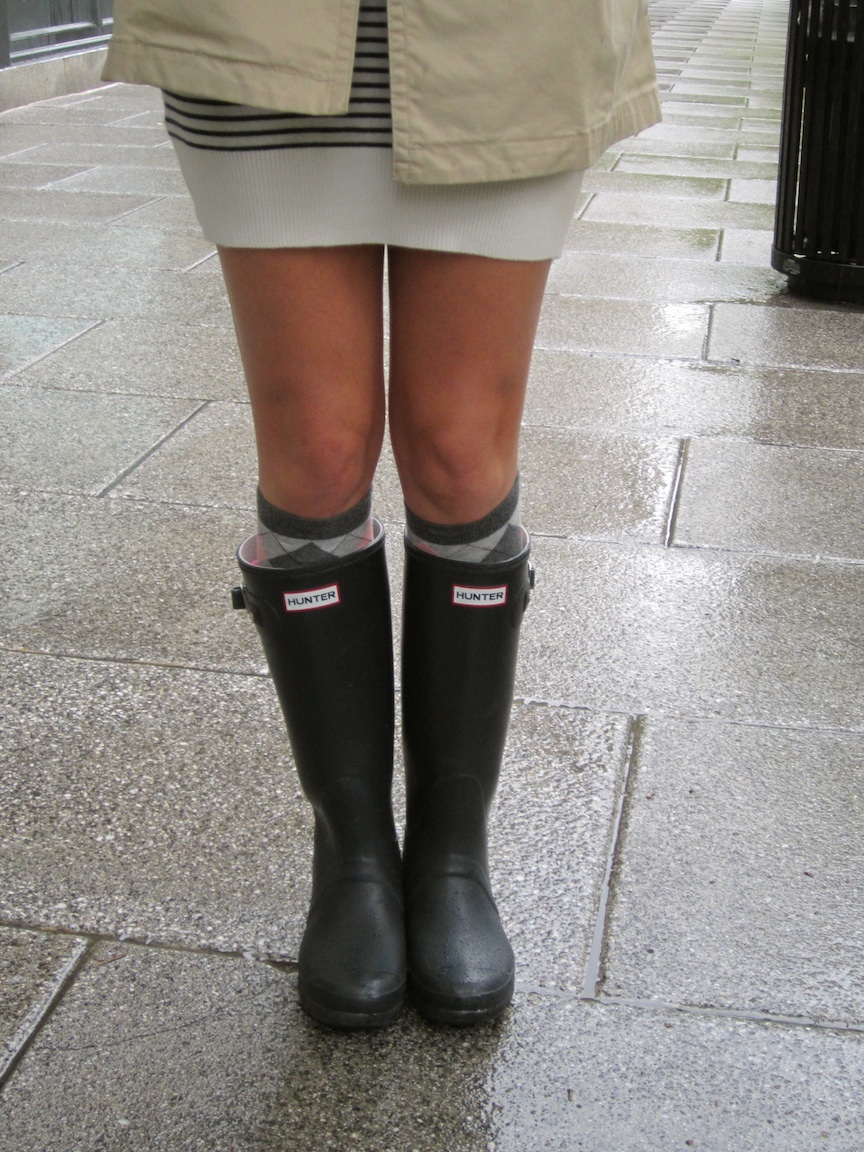 Auch wenn es ein bisschen kühl bekam gestern, war das Kleid eine bessere Option für mich, da ich meine Jeans zu bekommen, wenn alle mit dem Regen durchnässt zu hassen. Hunter Stiefel (leztes Mal hier gesehen) waren bequem und warm, so hielt ich es war eine einfache Wahl. Die niedlichen Muster Socken waren ein Geschenk. Haben Sie eine gute Woche, xoxo!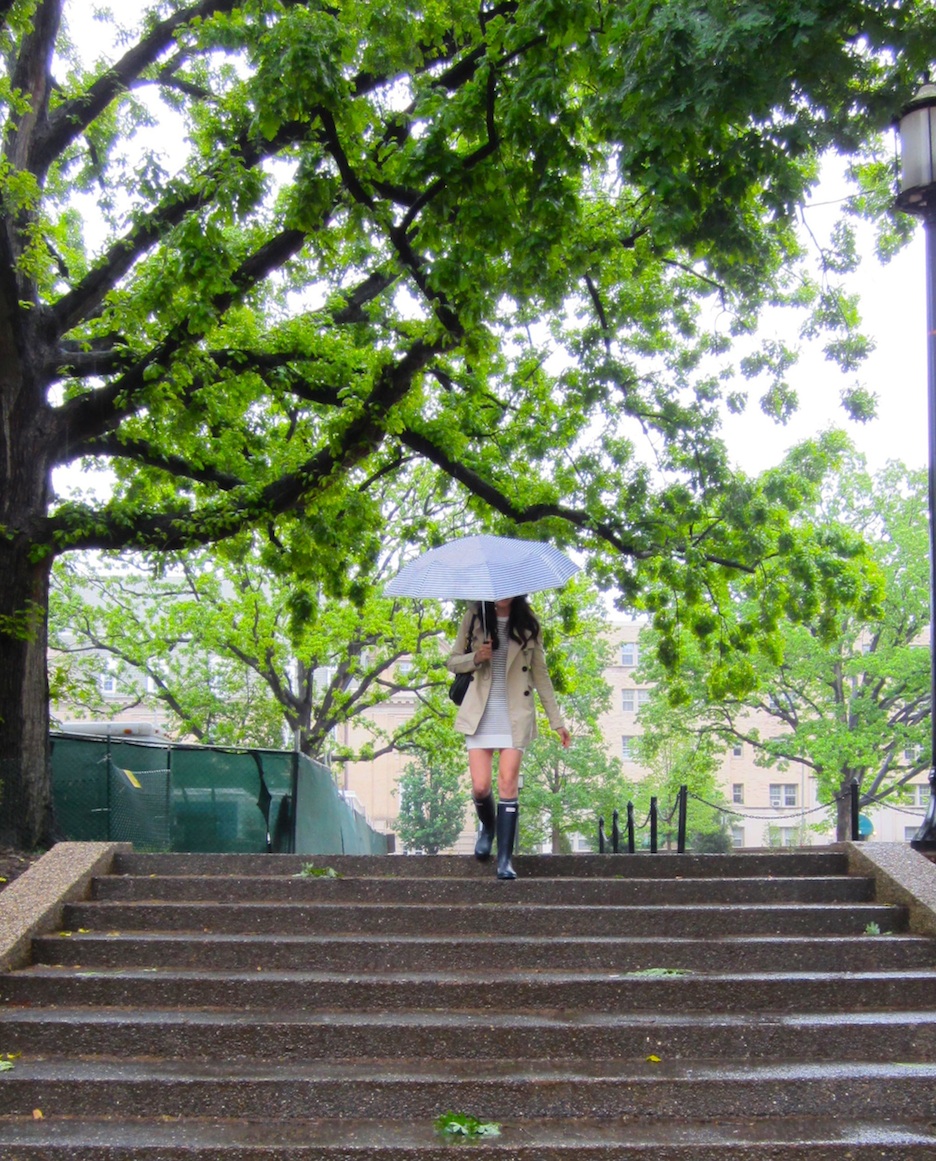 Rain rain and more rain these past two days in the district. My Juicy Couture trench coat (old) is always a good companion. As I was headed to brunch this Sunday, I took my JCrew strip umbrella (old) to match my American Apparel knit stripe sweater crew neck dress (last seen here).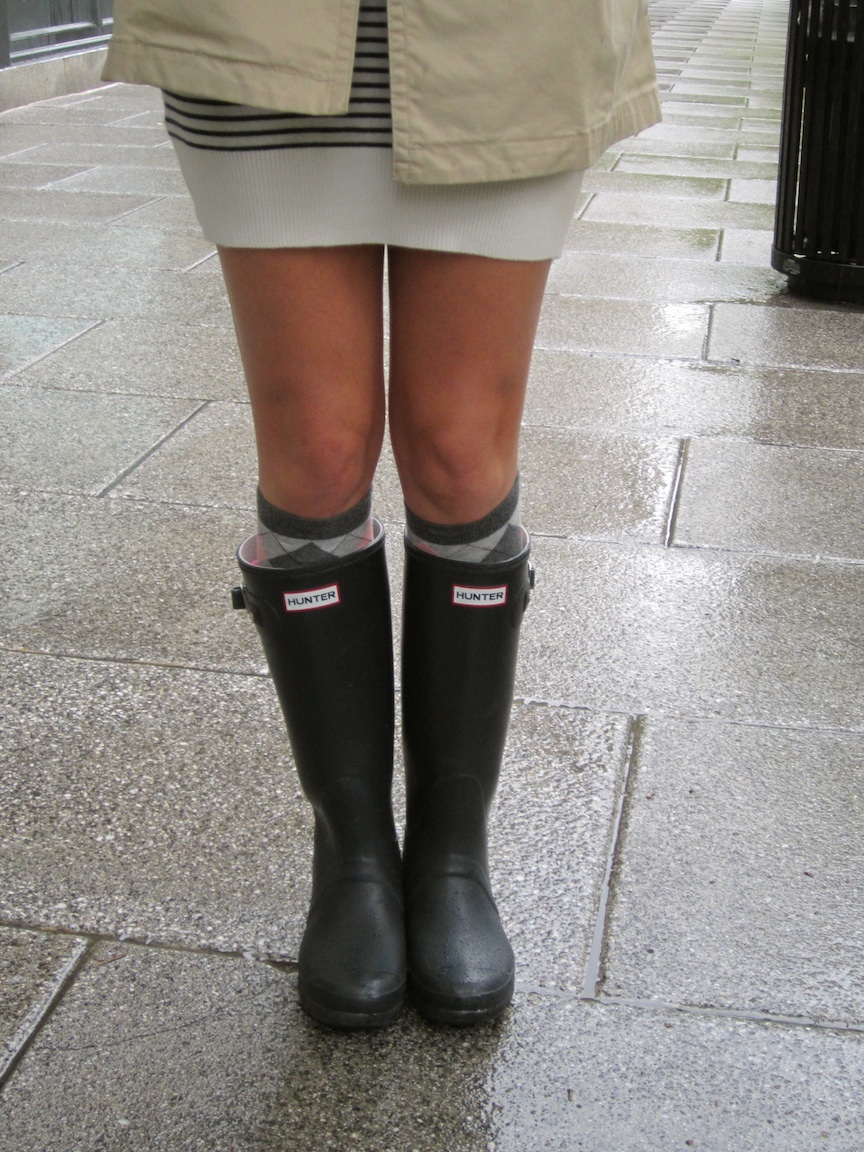 Even though it got a bit chilly yesterday, the dress was a better option for me, as I hate when my jeans get all soaked with the rain. Hunter boots (last seen here) were comfortable and kept me warm so it was an easy choice. . The cute pattern socks were a gift. Have a good week, xoxo!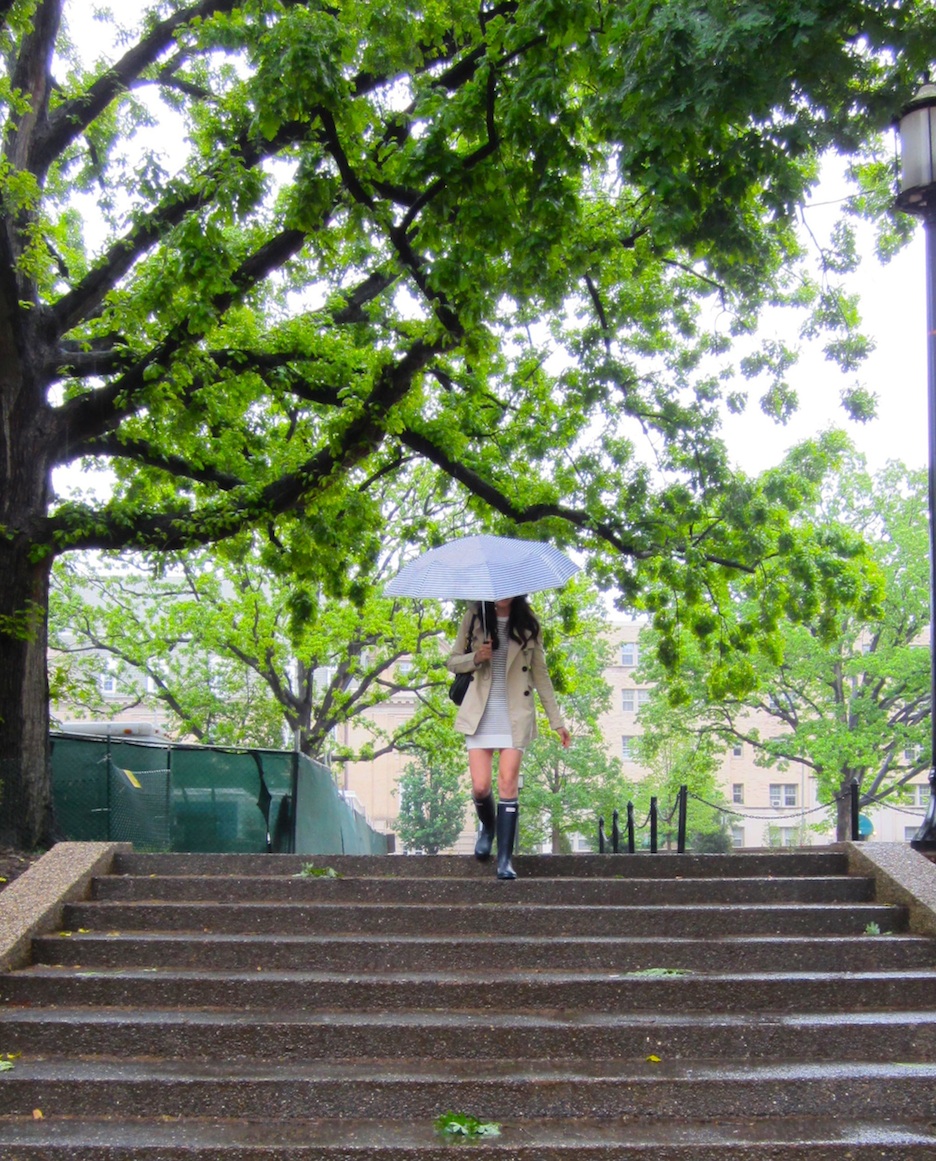 Lluvia Lluvia y más lluvia en estos últimos dos días en el distrito. Mi abrigo Juicy Couture (viejo) es siempre un buen compañero. Este domingo fui a alorzar on amigos, y lleve mi paraguas de JCrew de rayas (viejo) para que coincida con mi vestido de rayas de American Apparel (visto por última vez aquí).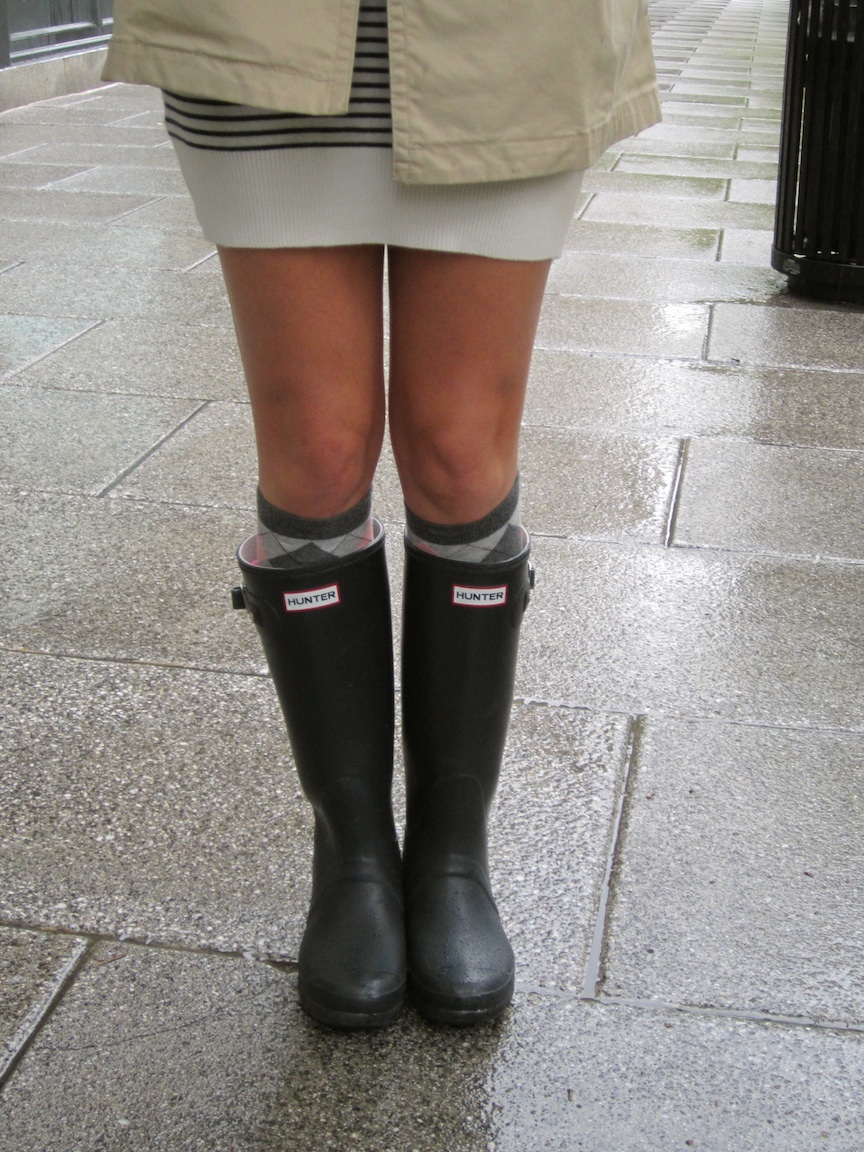 A pesar de que ayer hizo un poco de frío, el vestido era una mejor opción para mí, porque sino mis mis jeans hubieran estado empapados con la lluvia. Botas Hunter (visto por última vez aquí) eran cómodas y me mantuvieron caliente por lo que fue una elección fácil. Los calcetines de patrones lindos fueron un regalo.  Espero que tengan una buena semana, xoxo!