July 7, 2016
Elucid Magazine: Interview with Maria Jose Abad. Elucid Magazine spotlight of the week.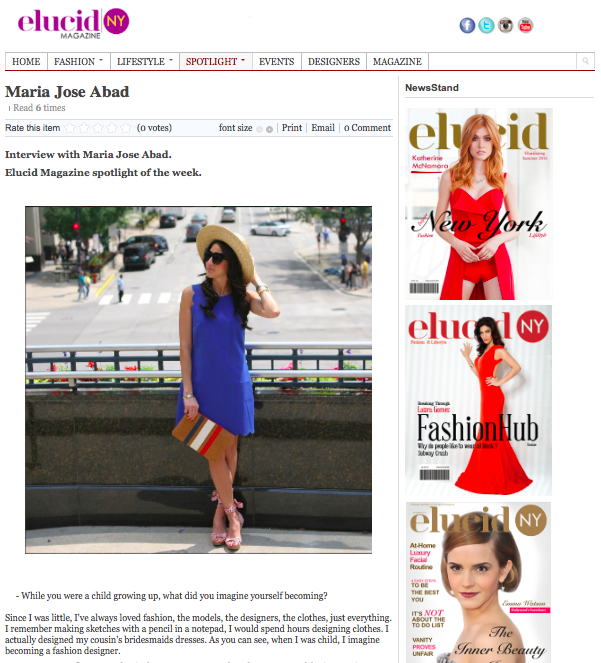 July 6, 2016
KFI AM 640: Fashion Advice via Maria On Point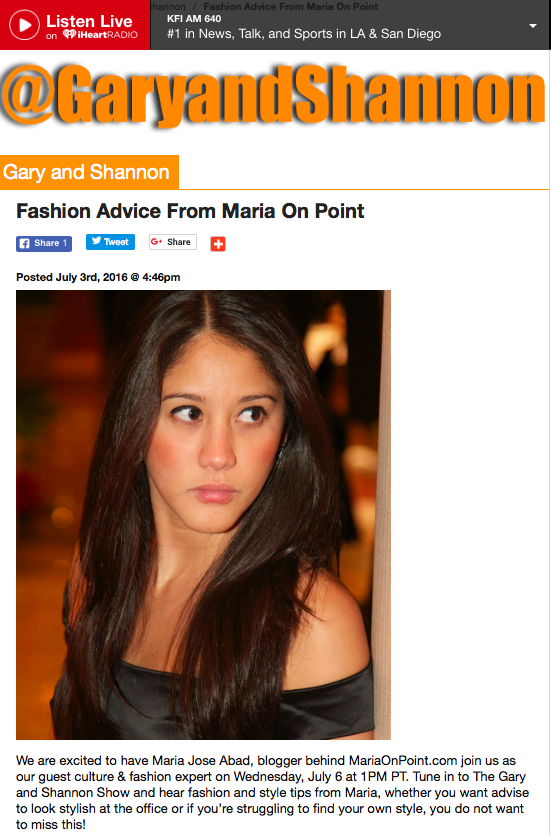 October 16, 2015
Huffington Post Style: The Most Popular Halloween Costume In Every State, Via Google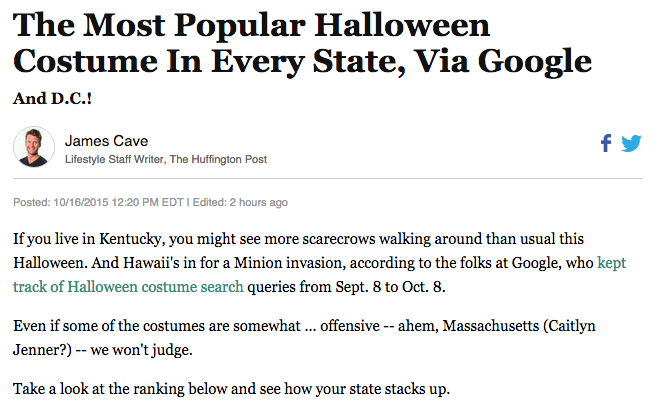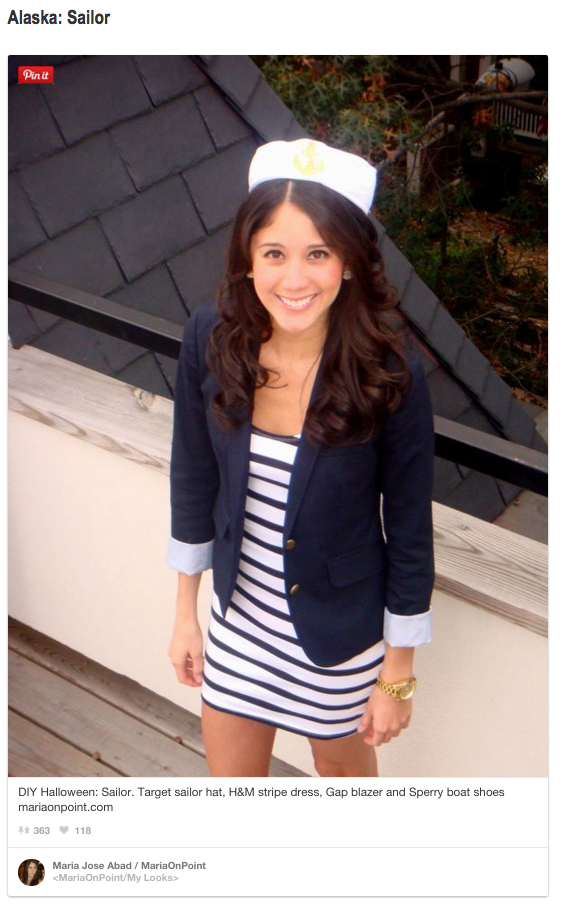 September 2015
J.Crew: AccessoryFix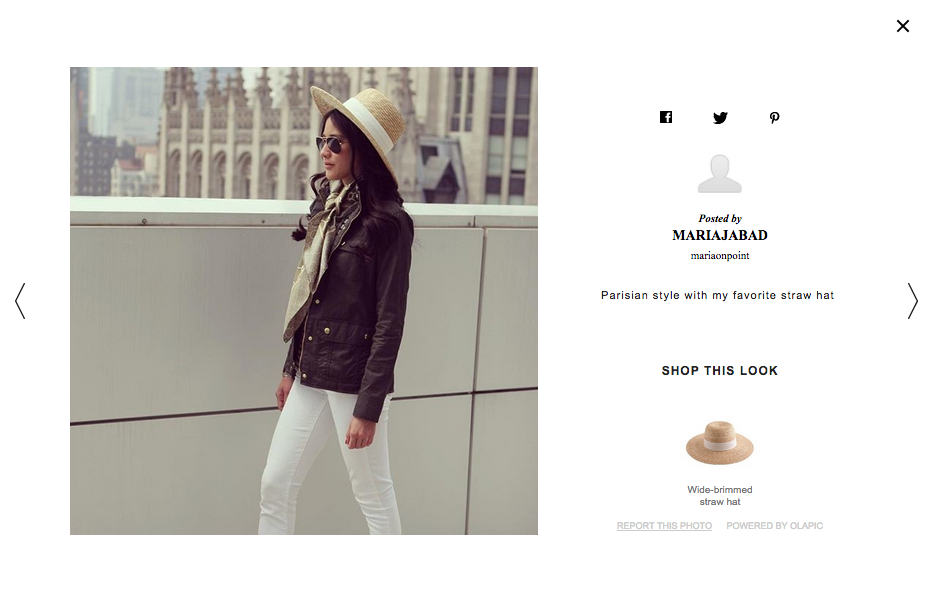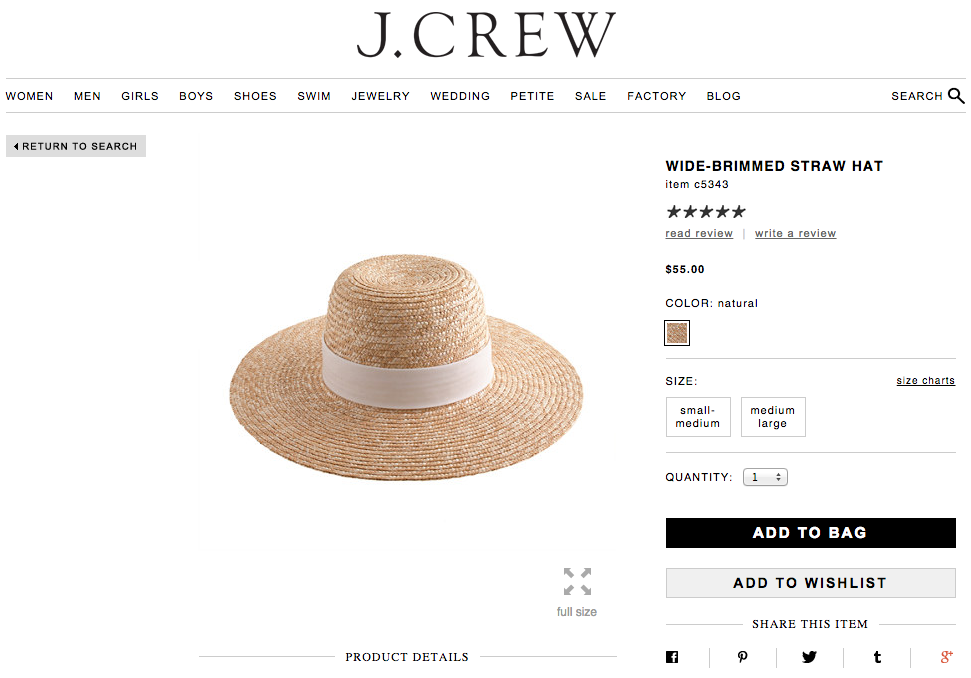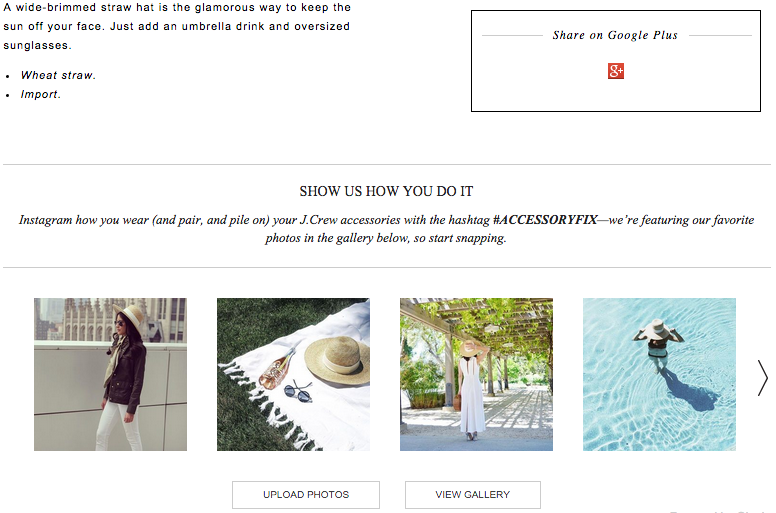 January 2015
Latitude Zero – Embassy of Ecuador in the U.S. Newsletter: Highlights from Ecuadorians in the U.S.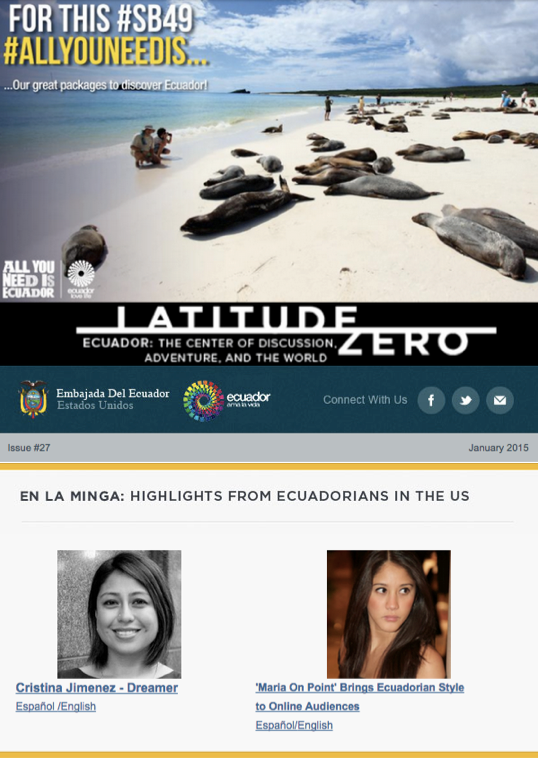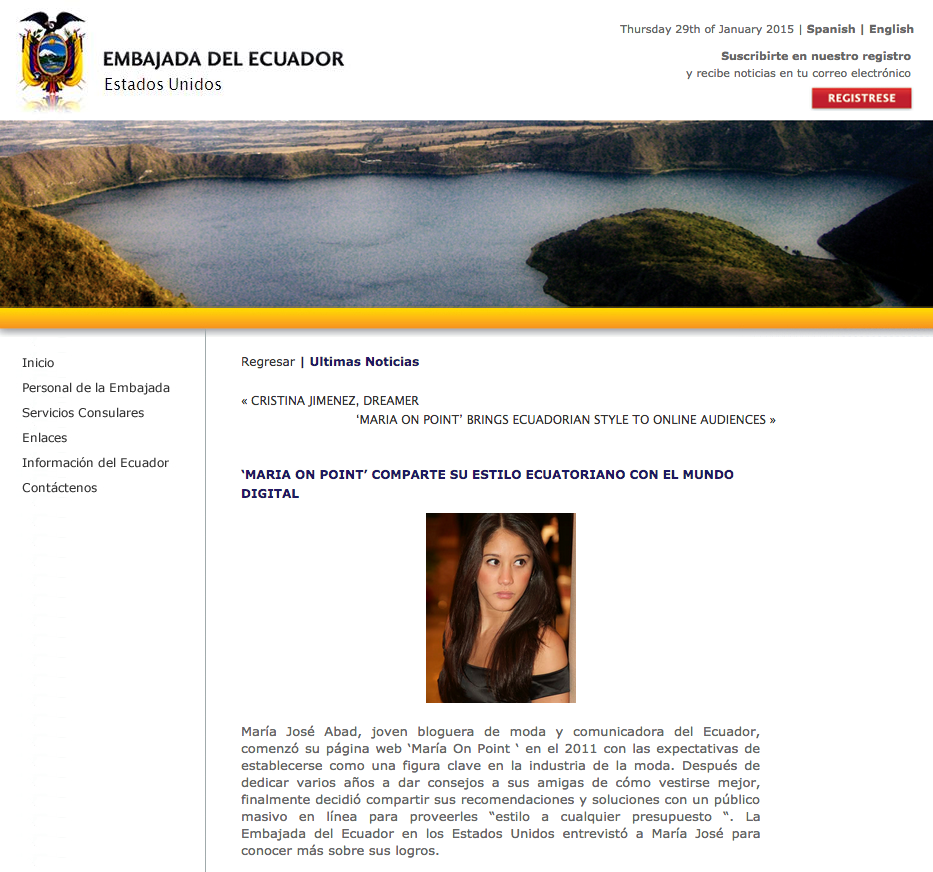 December 2014/January 2015
People en Español: Clásicas con un Toque Original en Washington, D.C.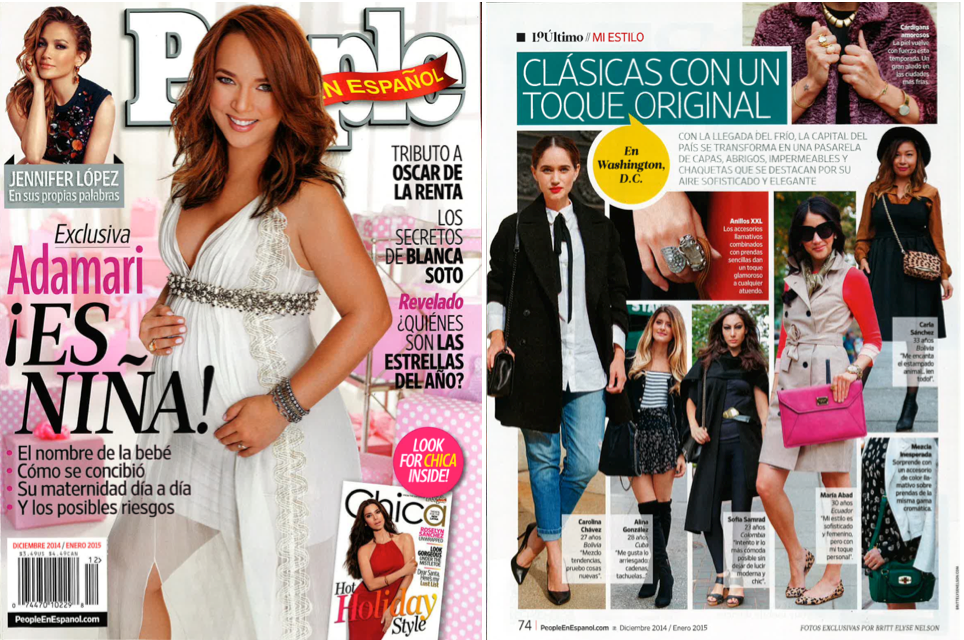 September 10, 2014
Polyvore: Member Spotlight
September 9, 2014
Huffington Post: 40 Top Latinos in American Media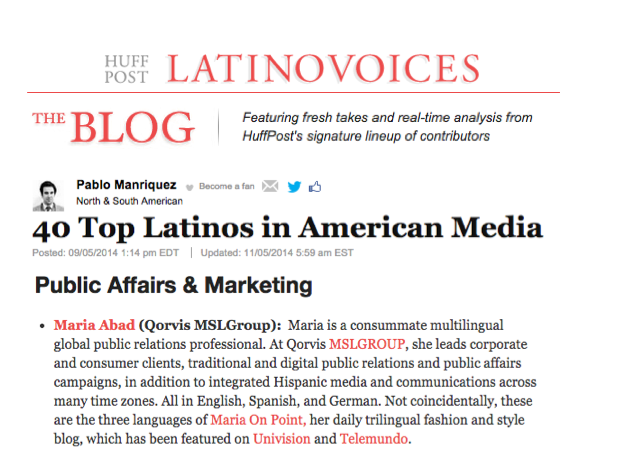 May 16, 2014
El Tiempo Latino (Print): Una Blogera al día con la Moda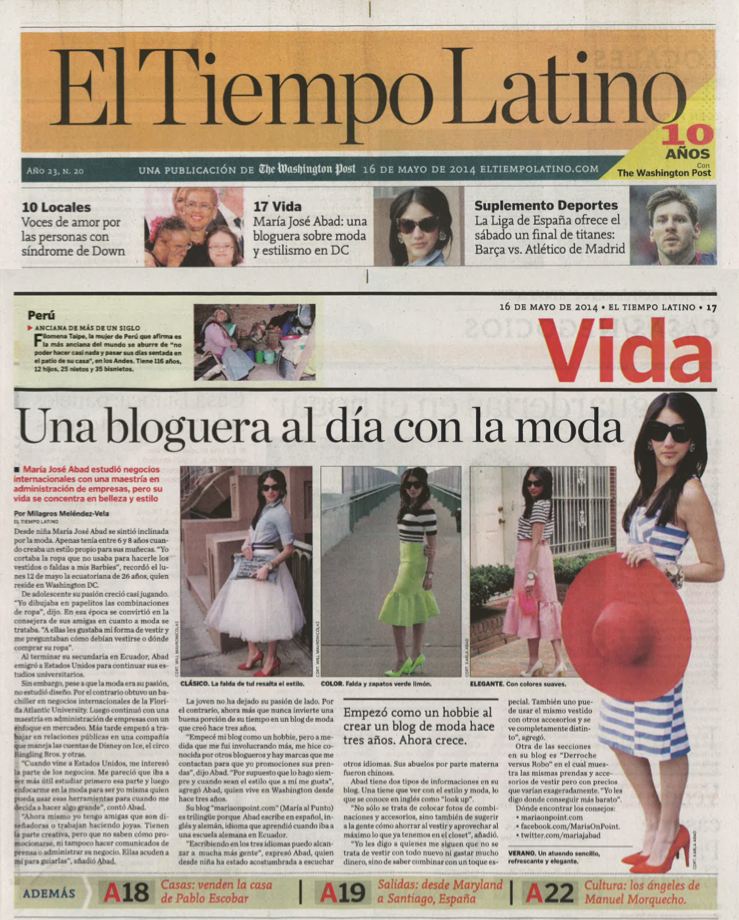 May 16, 2014
El Tiempo Latino (Online): Una Blogera al día con la Moda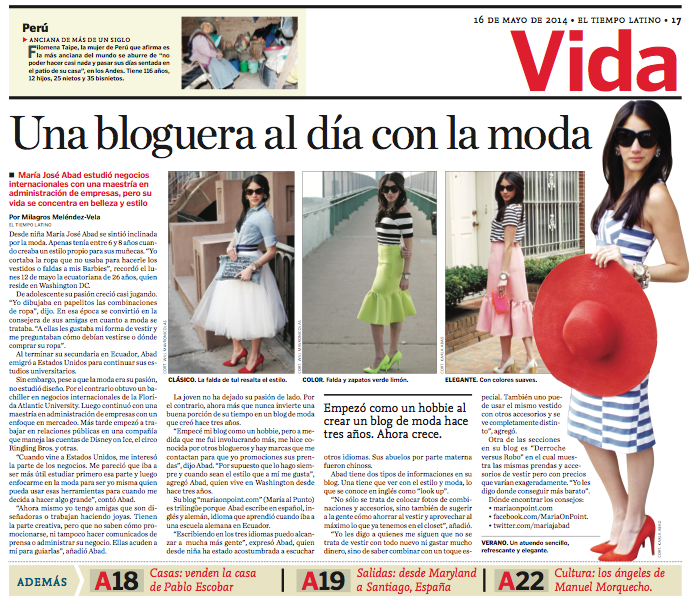 May 10, 2014
Already Pretty: Inspired Outfit Splatters and Studs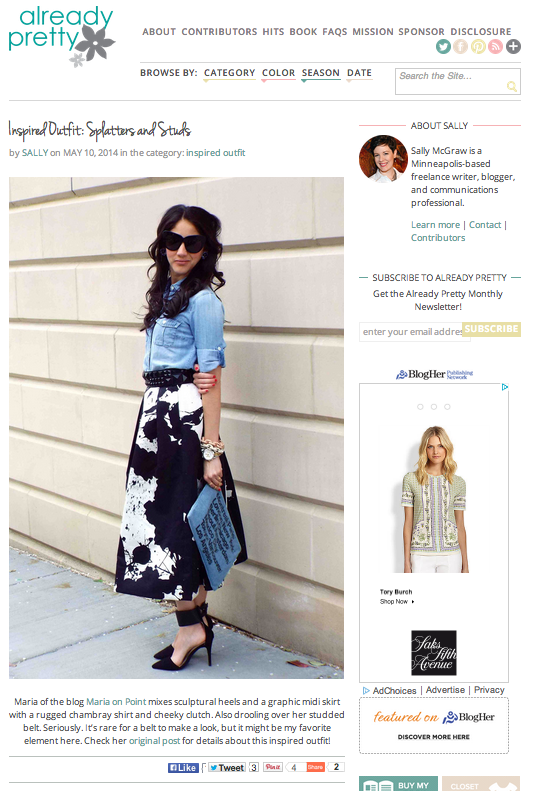 May 1, 2014
Miss Sophisticate Magazine: Blogger Spotlight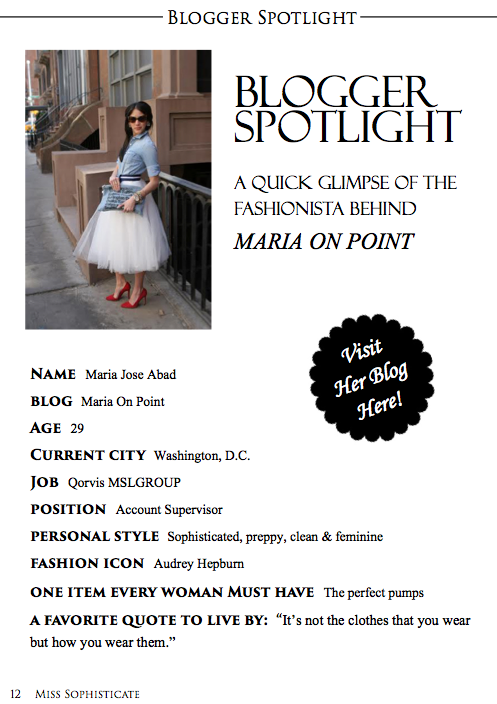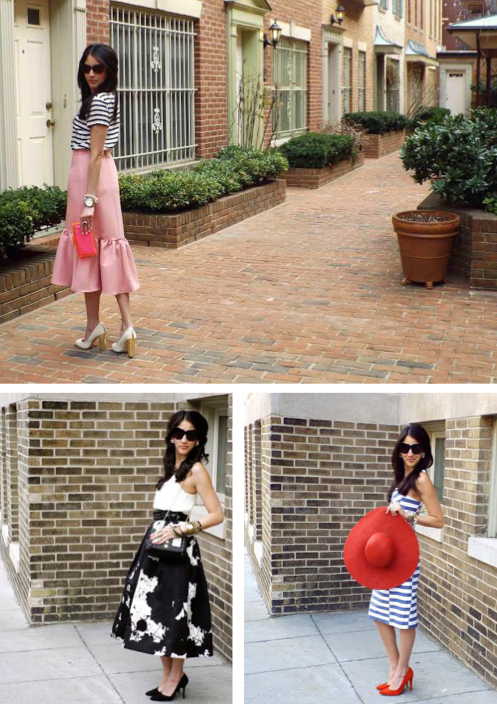 March 18, 2014
Washingtonian: What I Wear to Work: Maria Jose Abad. This communications exec adds her own modern touch to classic, feminine pieces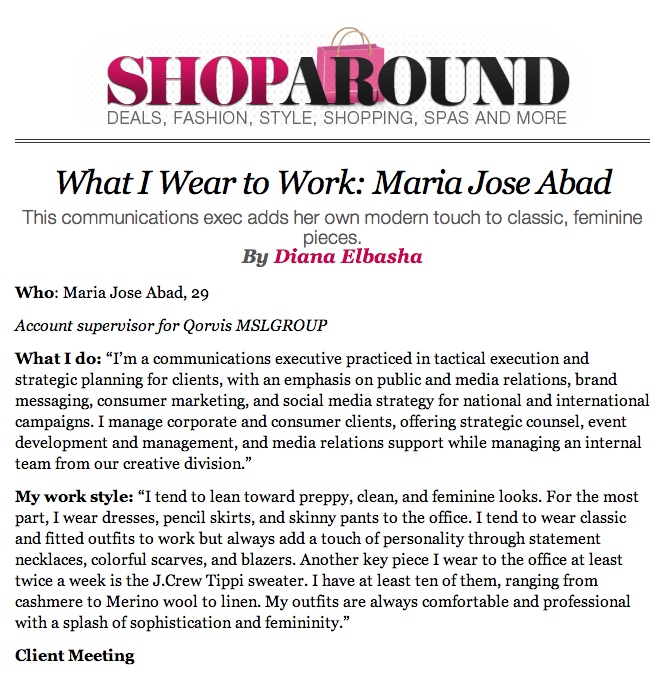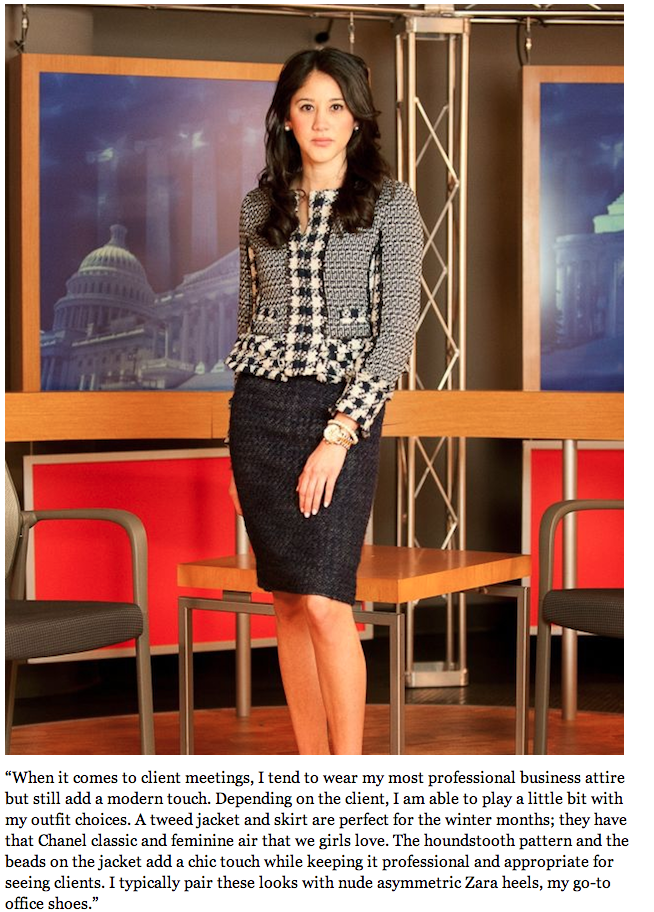 March 14, 2014
Eventos VIP Pass: La mejor experiencia shopping de mi vida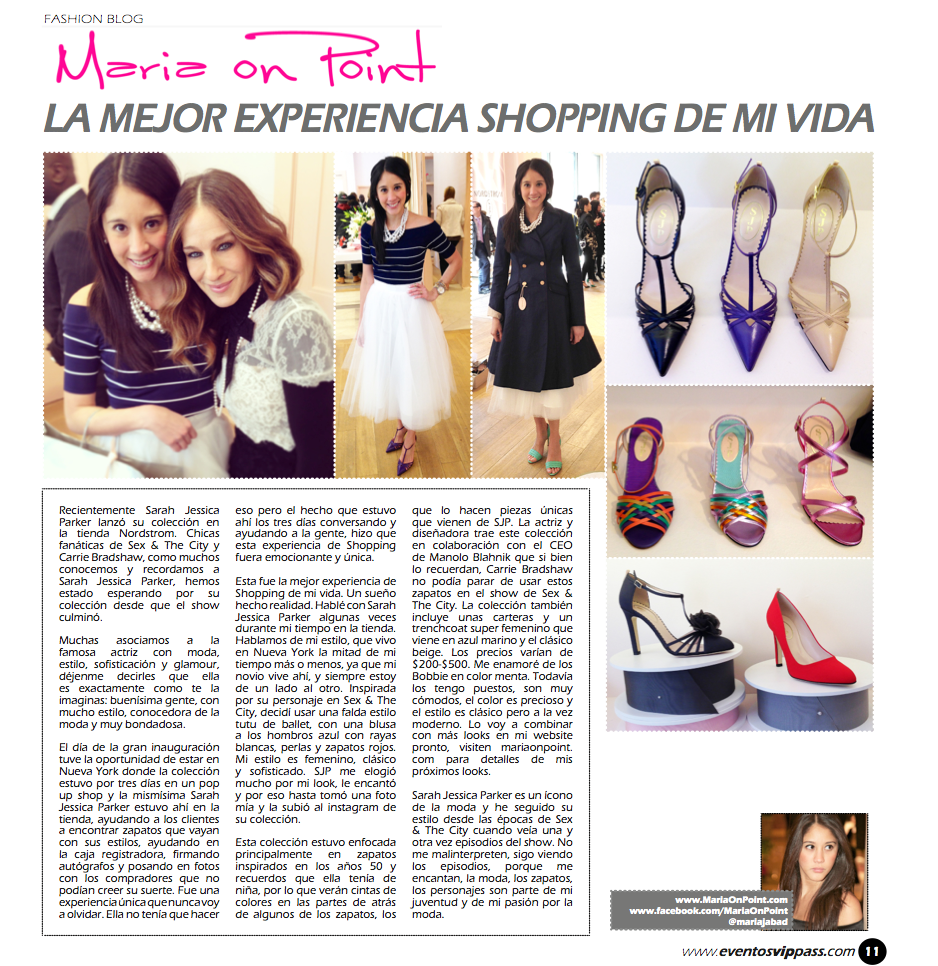 March 5, 2014
Northern Virginia Magazine: Blogger Behind 'Maria On Point' Showcases Transitioning Looks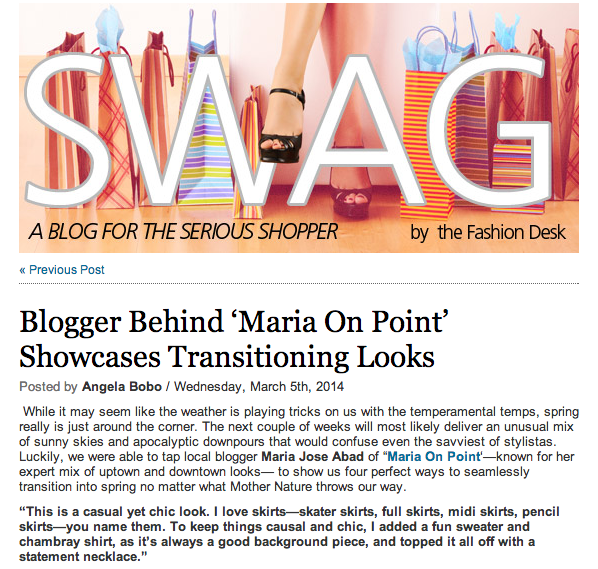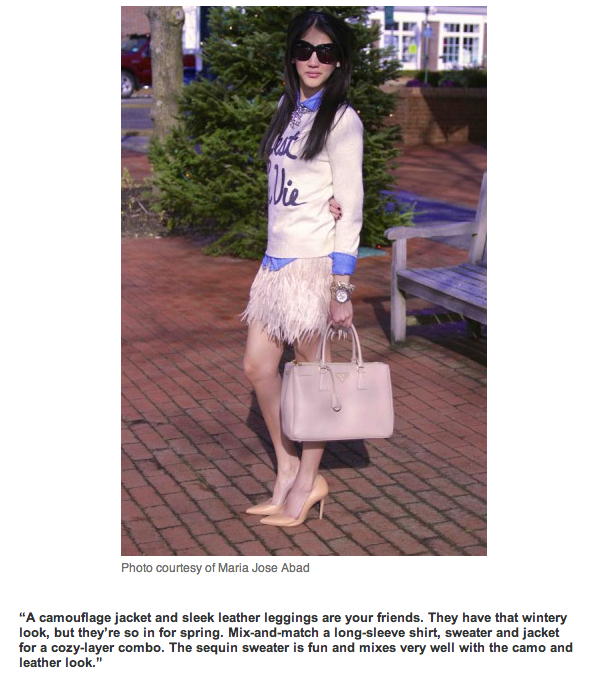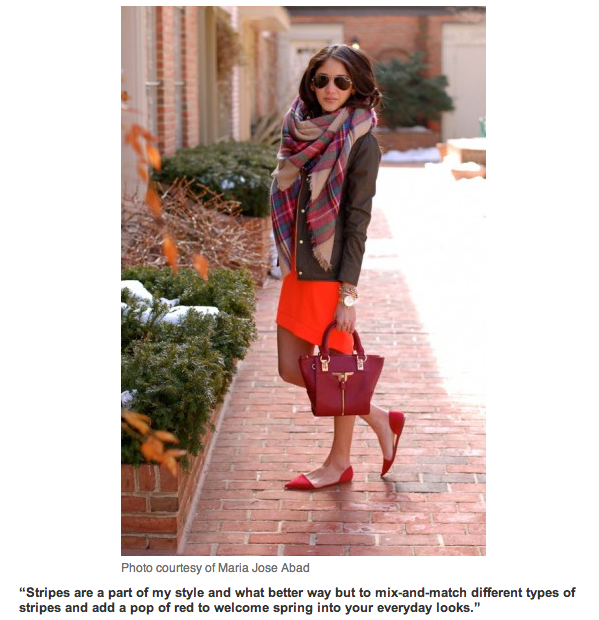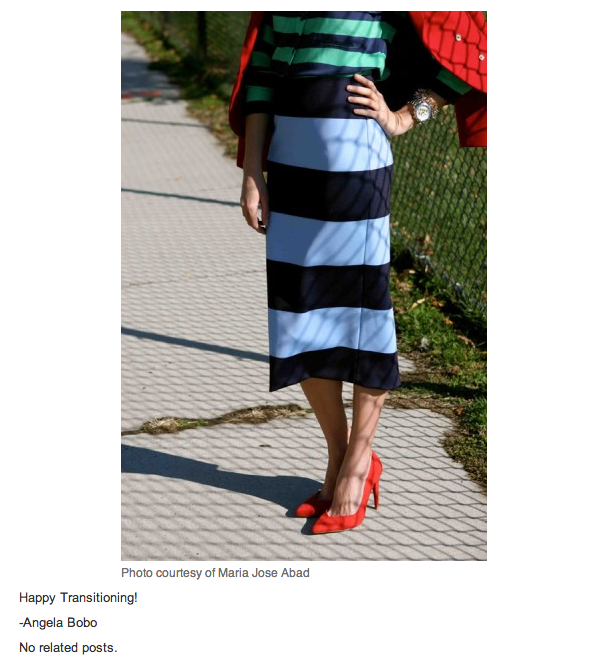 March 4, 2014
Washingtonian – Shop Around Blog: Trend We Love: Full Midi Skirts. Five local style bloggers show us how to pull off the tricky but beautiful piece.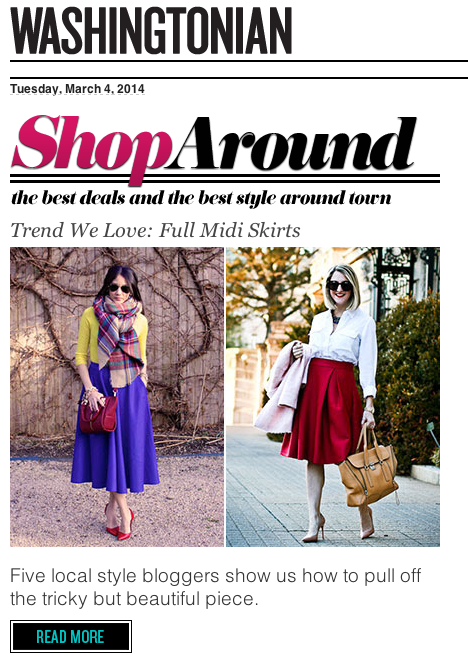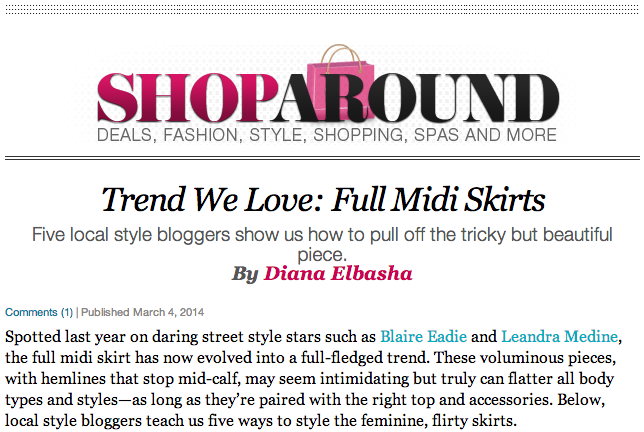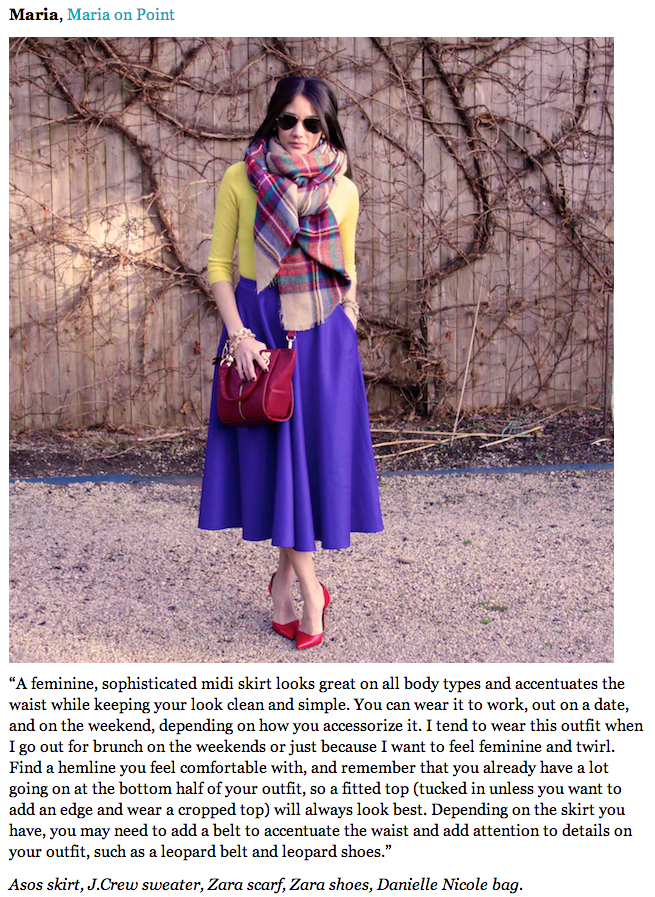 February 21, 2014
Telemundo Washington: Spring Fashion featuring Ann Taylor
February 15, 2014
Eventos Vip Pass: De Invierno a Primavera con Estilo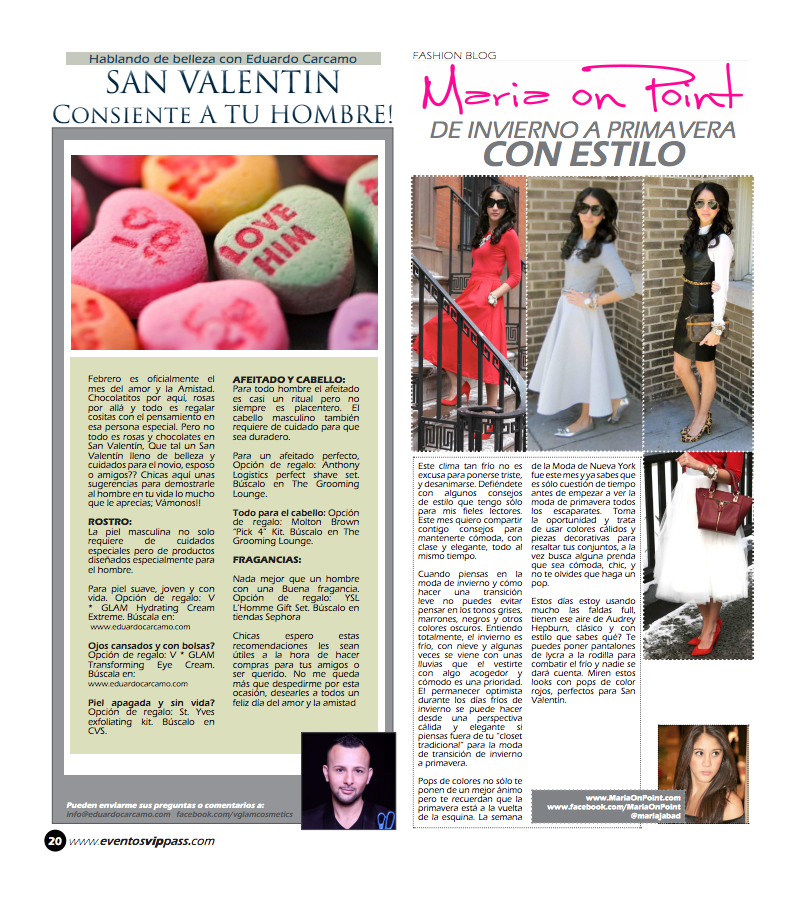 January 29, 2014
Fashion Washington: About January's Guest Scouter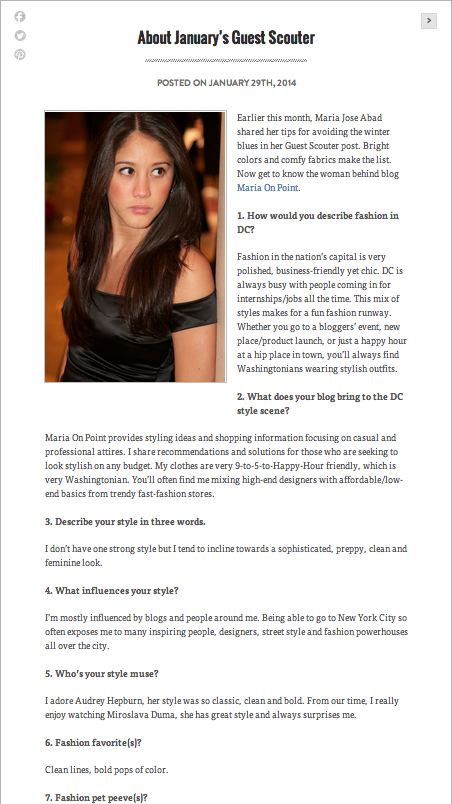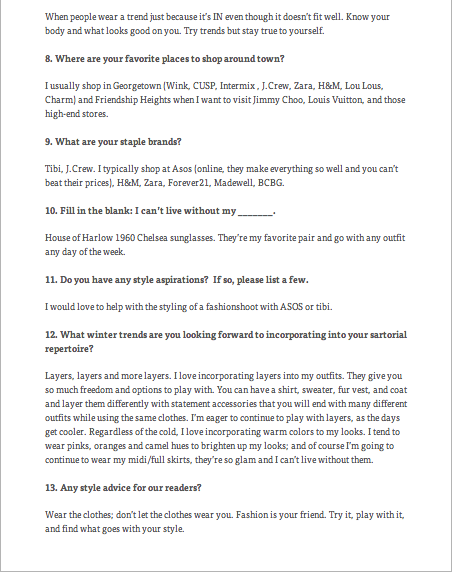 January 15, 2014
Eventos VIP Pass: Winter Styles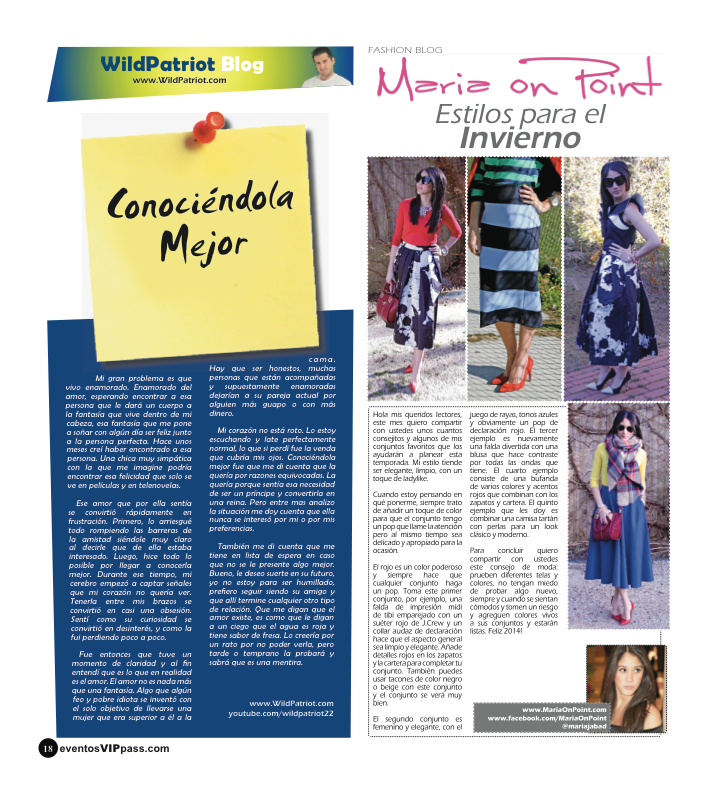 January 8, 2014
Fashion Washington: Beating Away the Winter Blues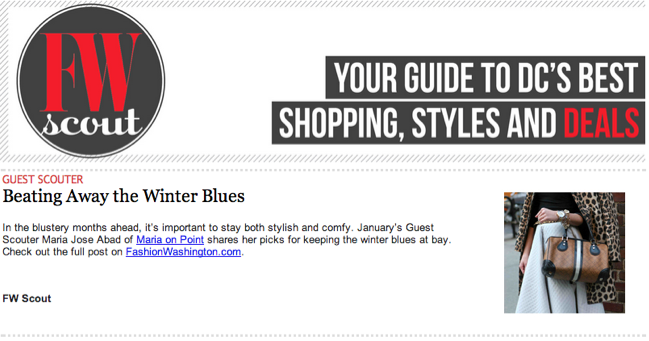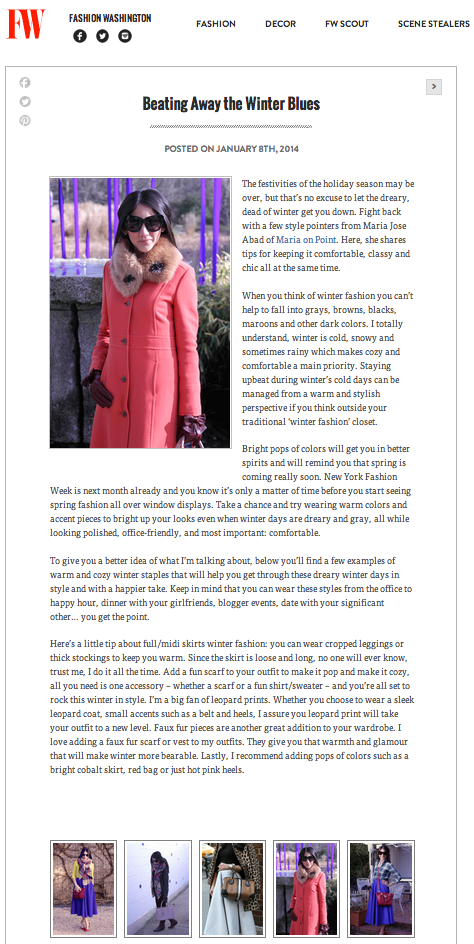 December 23, 2013
Southern Blog Society: Meet this fashionable PR guru, Maria On Point, in today's feature!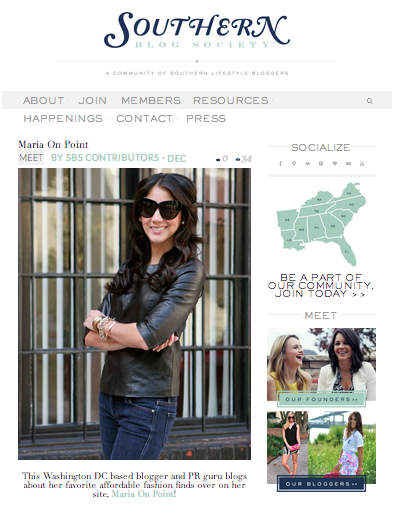 December 4, 2013
Style by Patty: Latina Blogger Week. Guest Blogger. Maria from Maria On Point.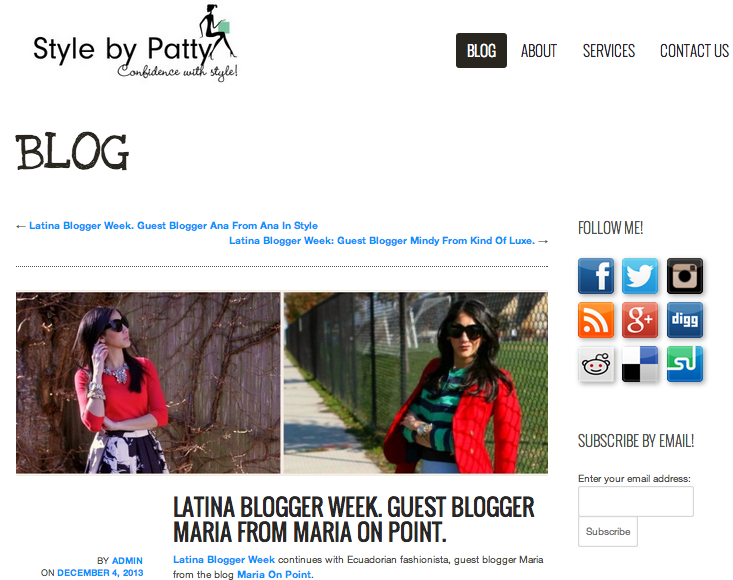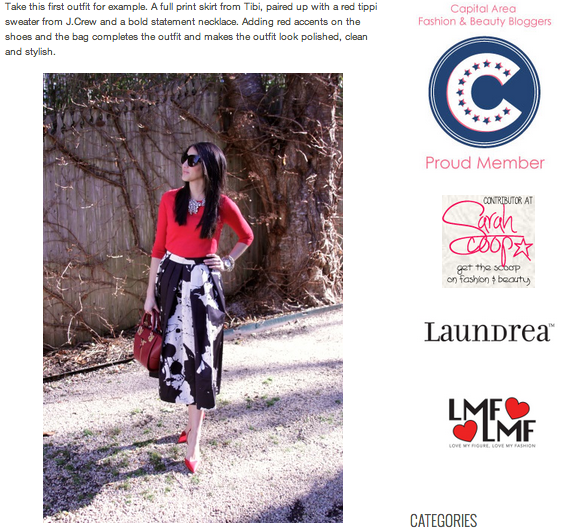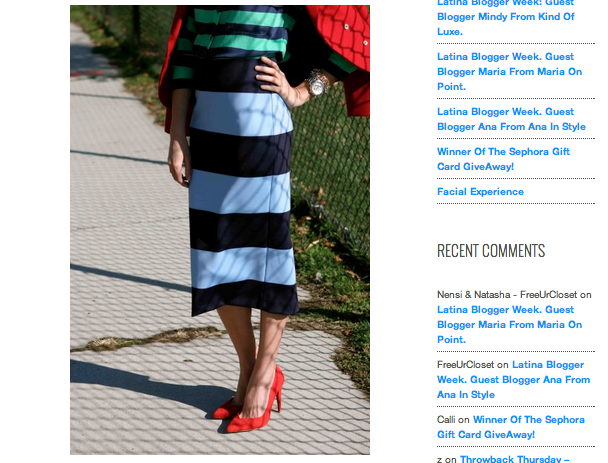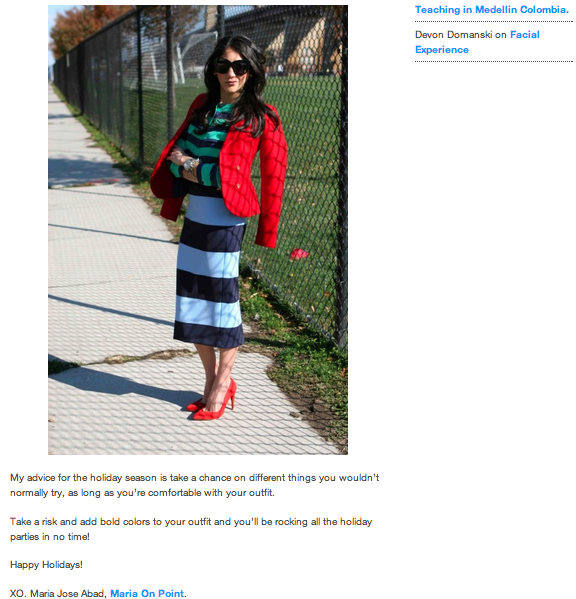 November 14, 2013
In The Capital: Spotted in Style: Trilingual Fashion Blogger Maria Jose Abad at KABIN Lounge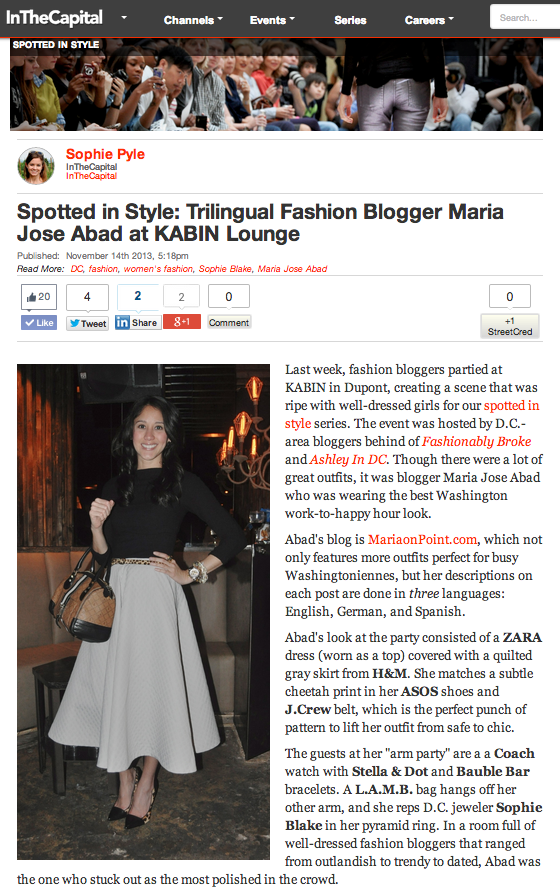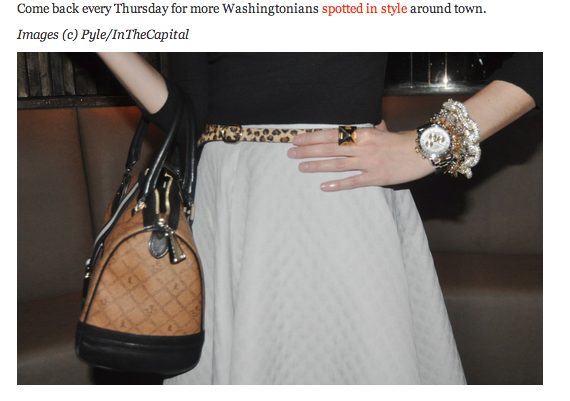 October, 2013
Eventos Vip Pass: Get Stylish with Fall Colors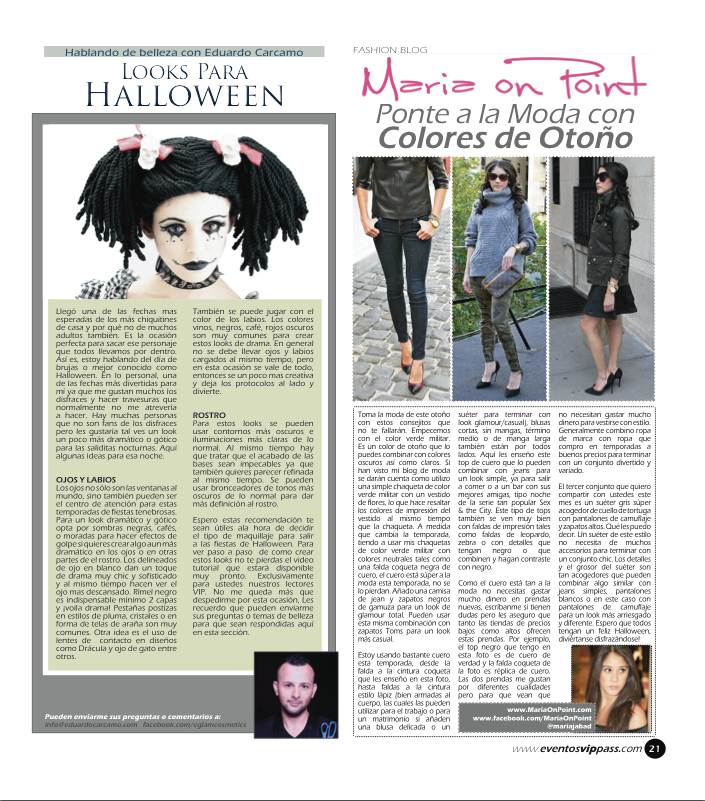 September 18, 2013
Sophie Blake Twitter: Blog Feature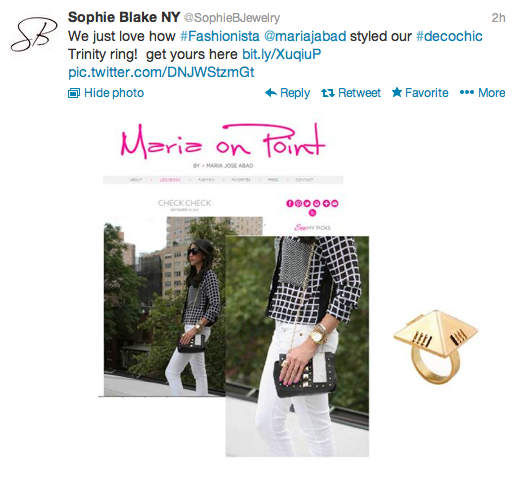 September 2, 2013
Grey Likes Weddings: Attire for the Attendee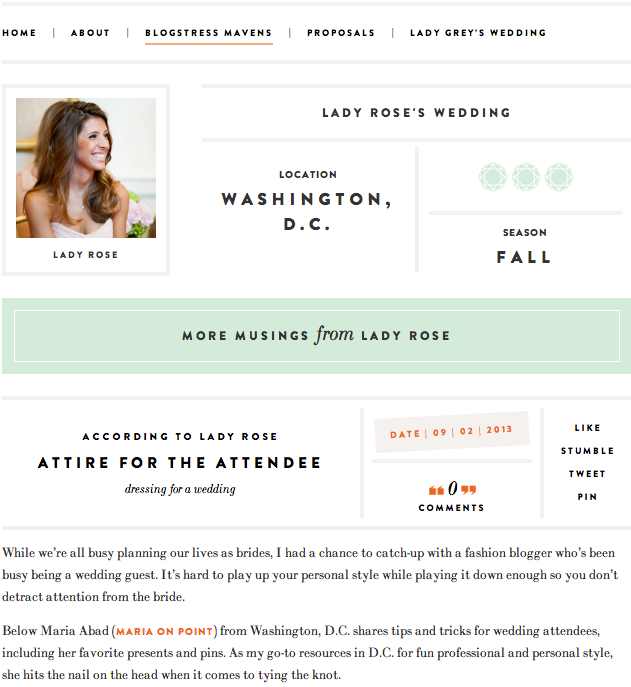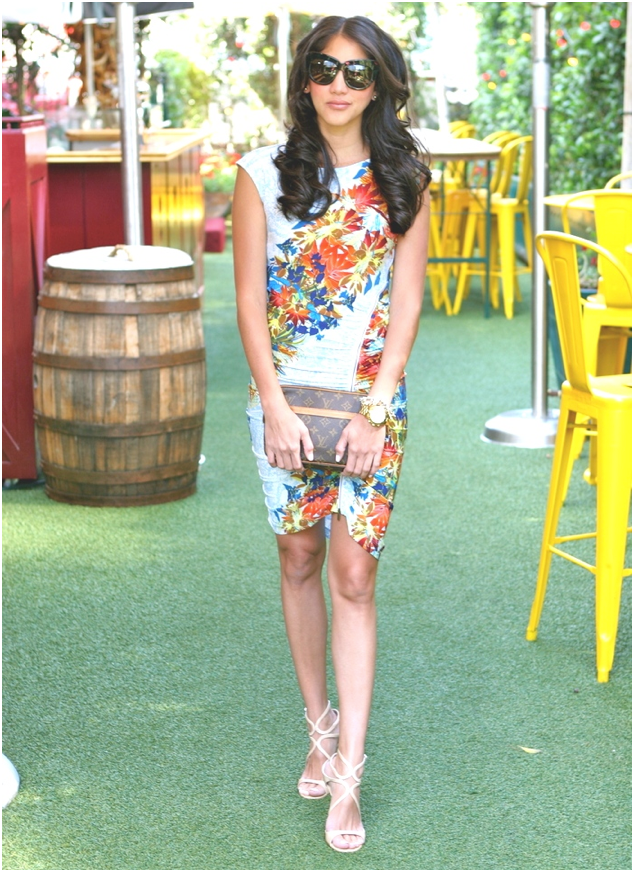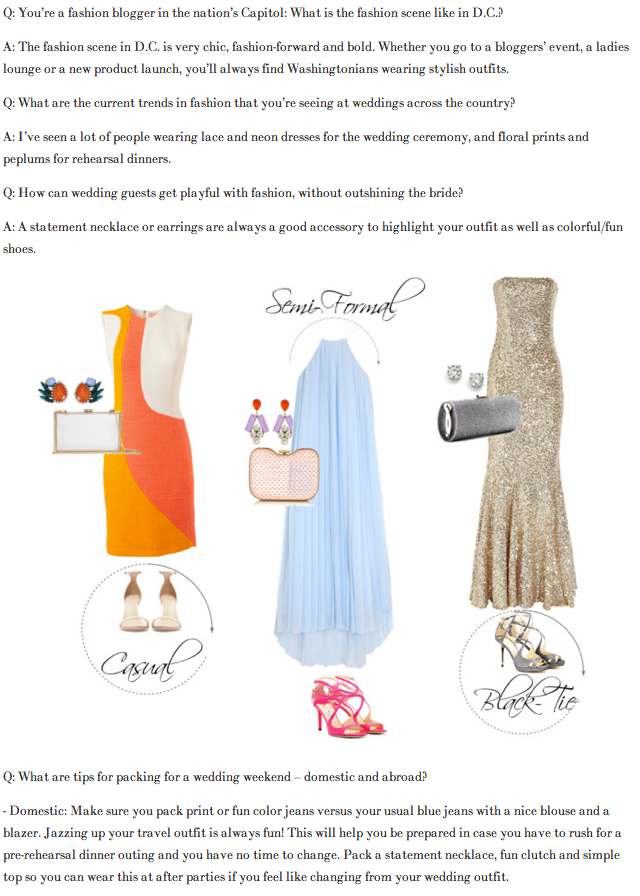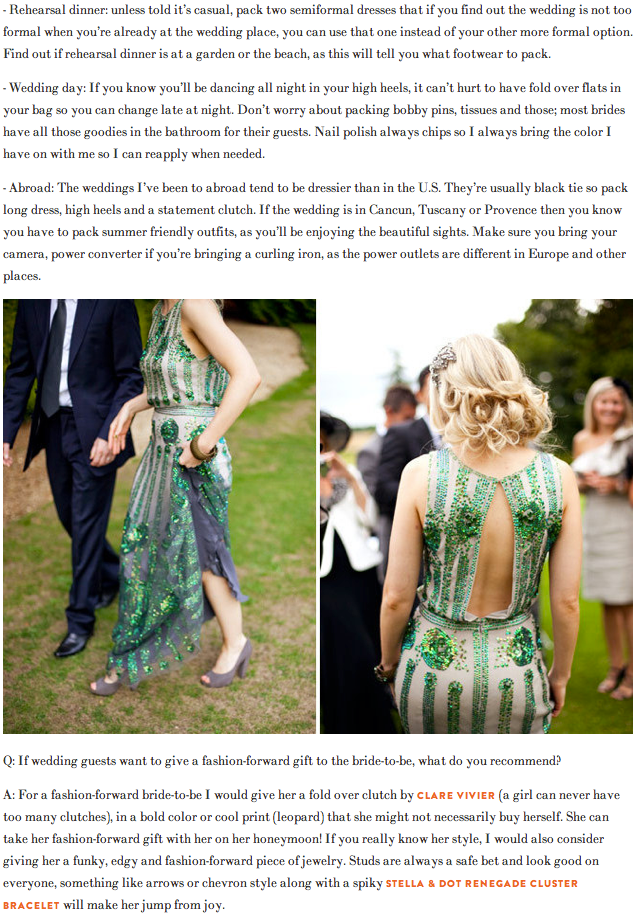 September, 2013
Eventos Vip Pass: Fall Fashion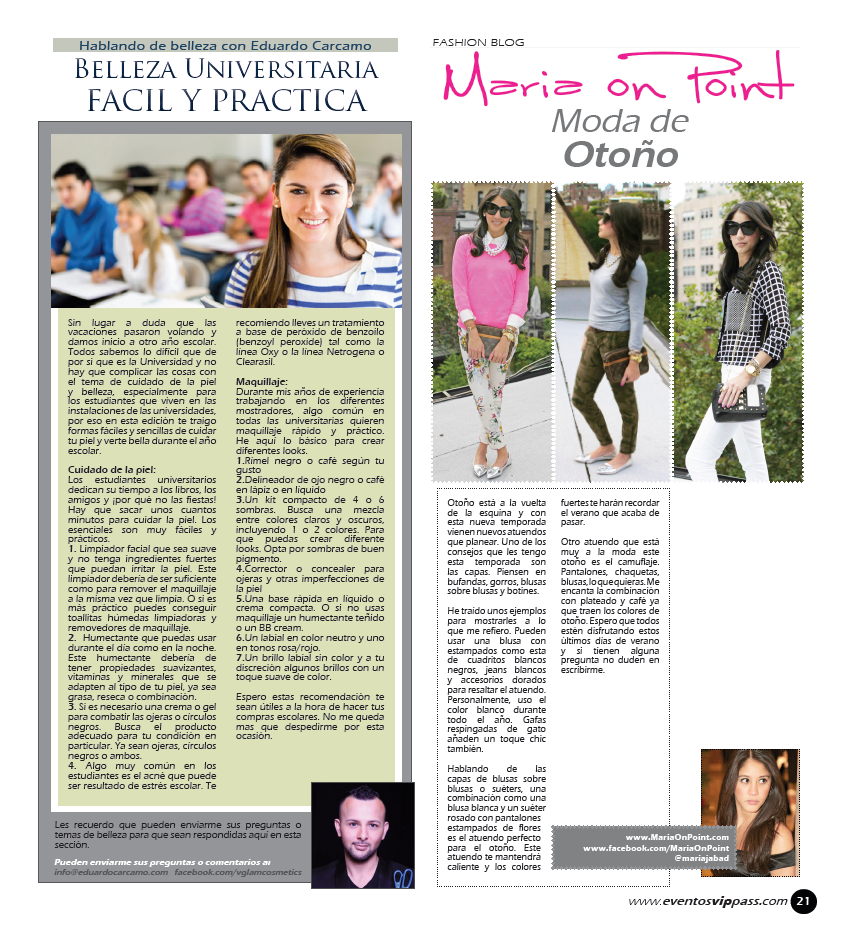 August 27, 2013
House of Harlow 1960: Facebook Feature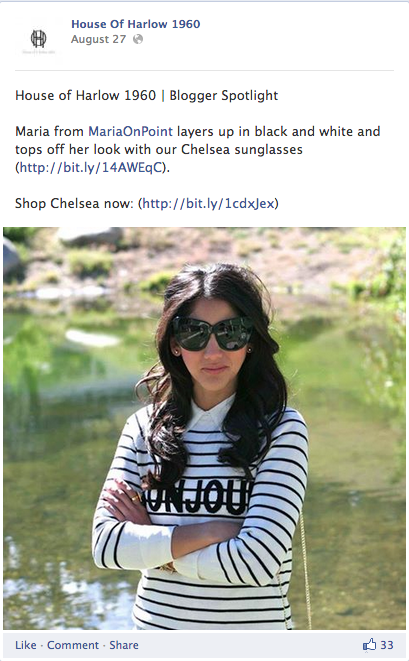 August 27, 2013
Ibiza Passion: Facebook Feature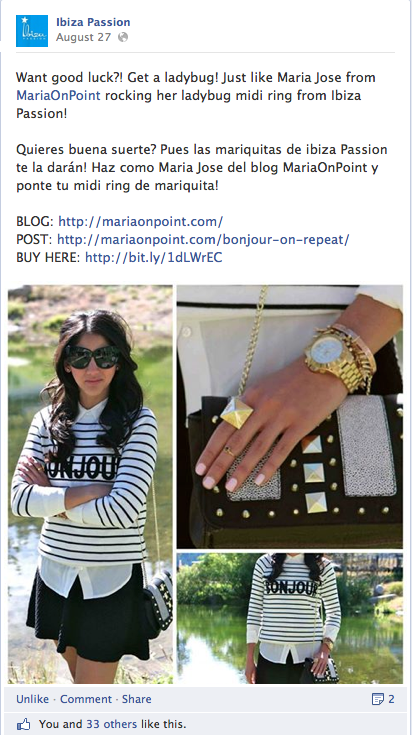 August, 2013
Eventos Vip Pass: Shorts Party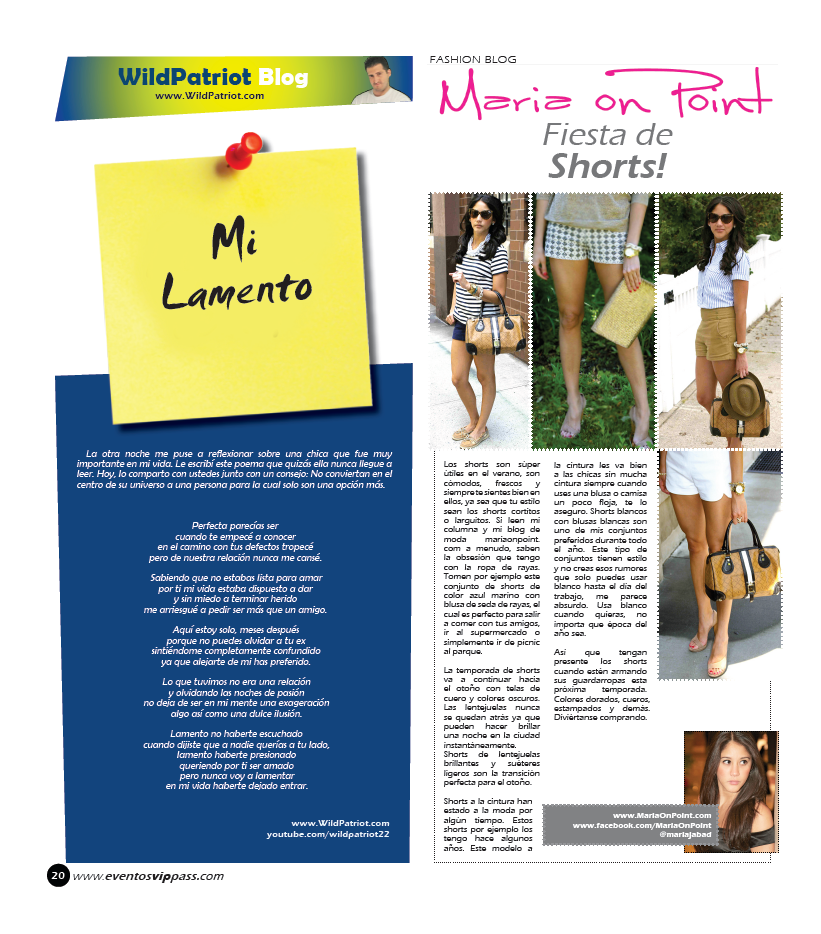 July 22, 2013
Ashley Gaga: Style Star of the Day: Maria of Maria on Point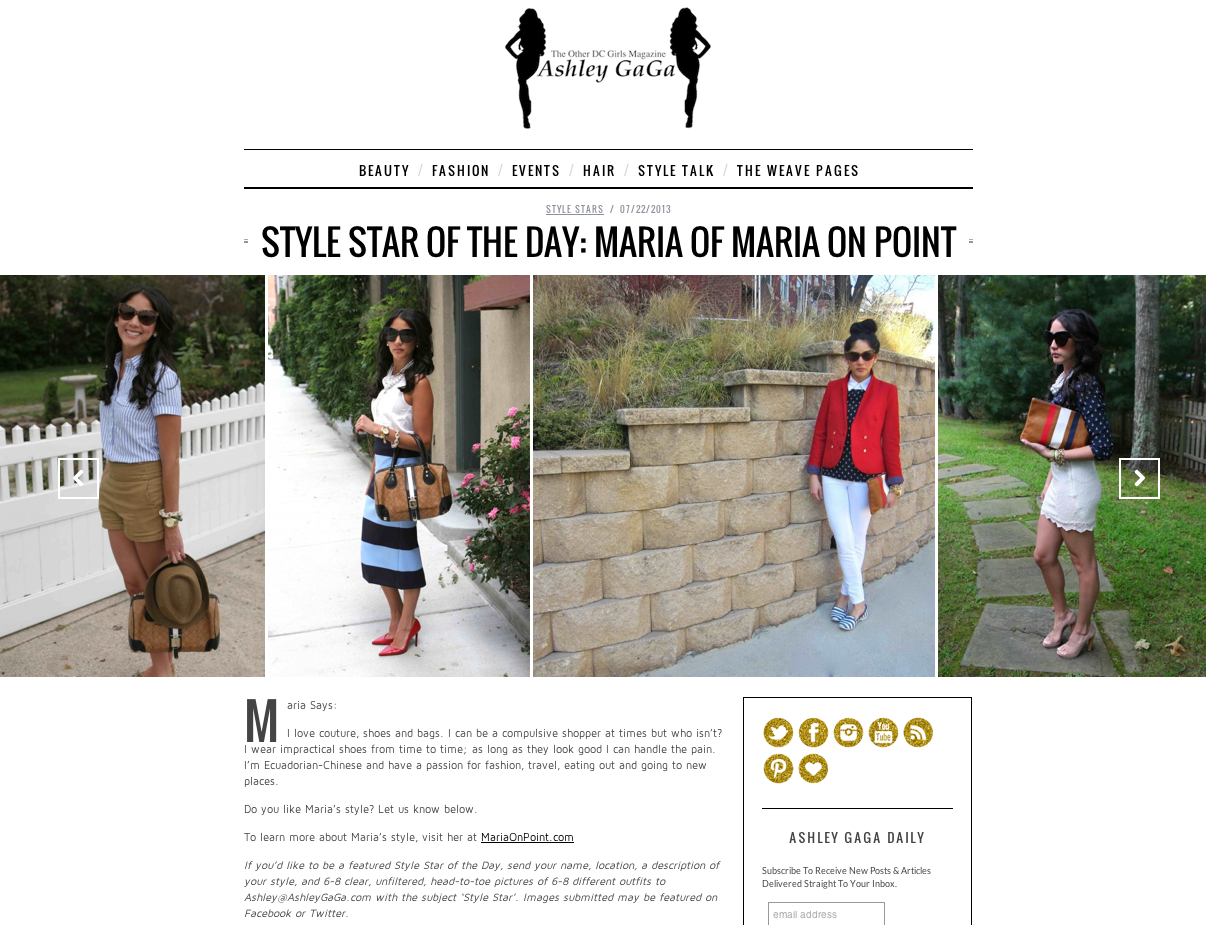 June 20, 2013
Polyvore: The Daily Find: Alice & Olivia Dina Pump
Photo taken by Will Mavronicolas
June, 2013
Eventos Vip Pass: Floral Prints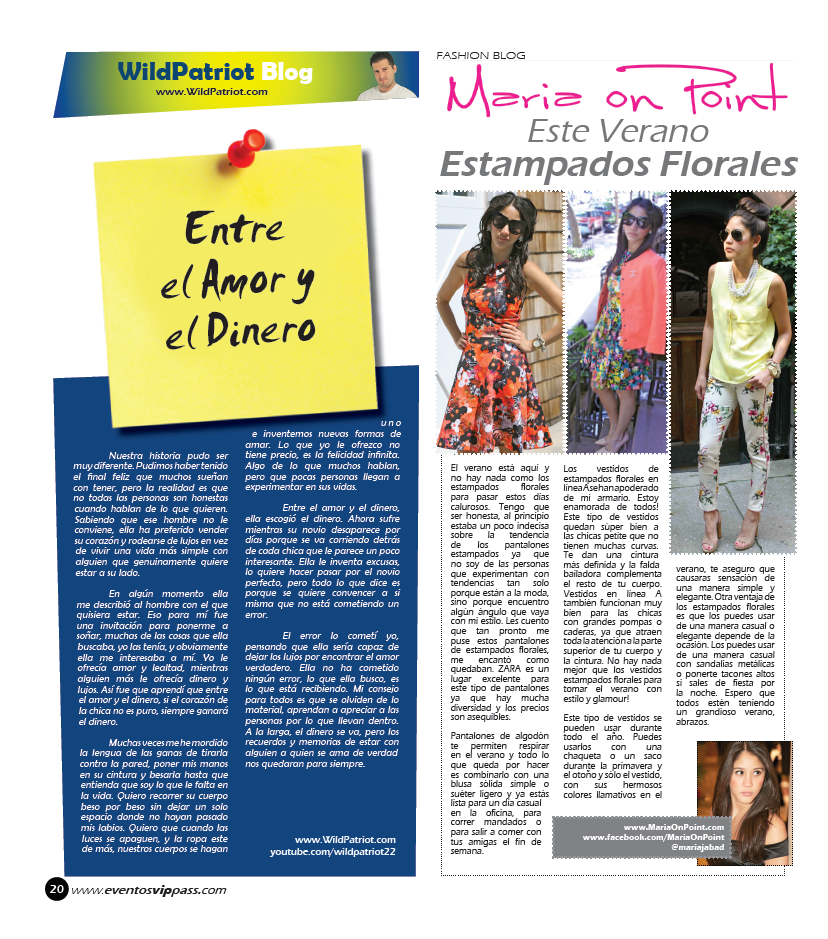 May 1, 2013
COSAS: Fashionistas 2.0 (Print Version)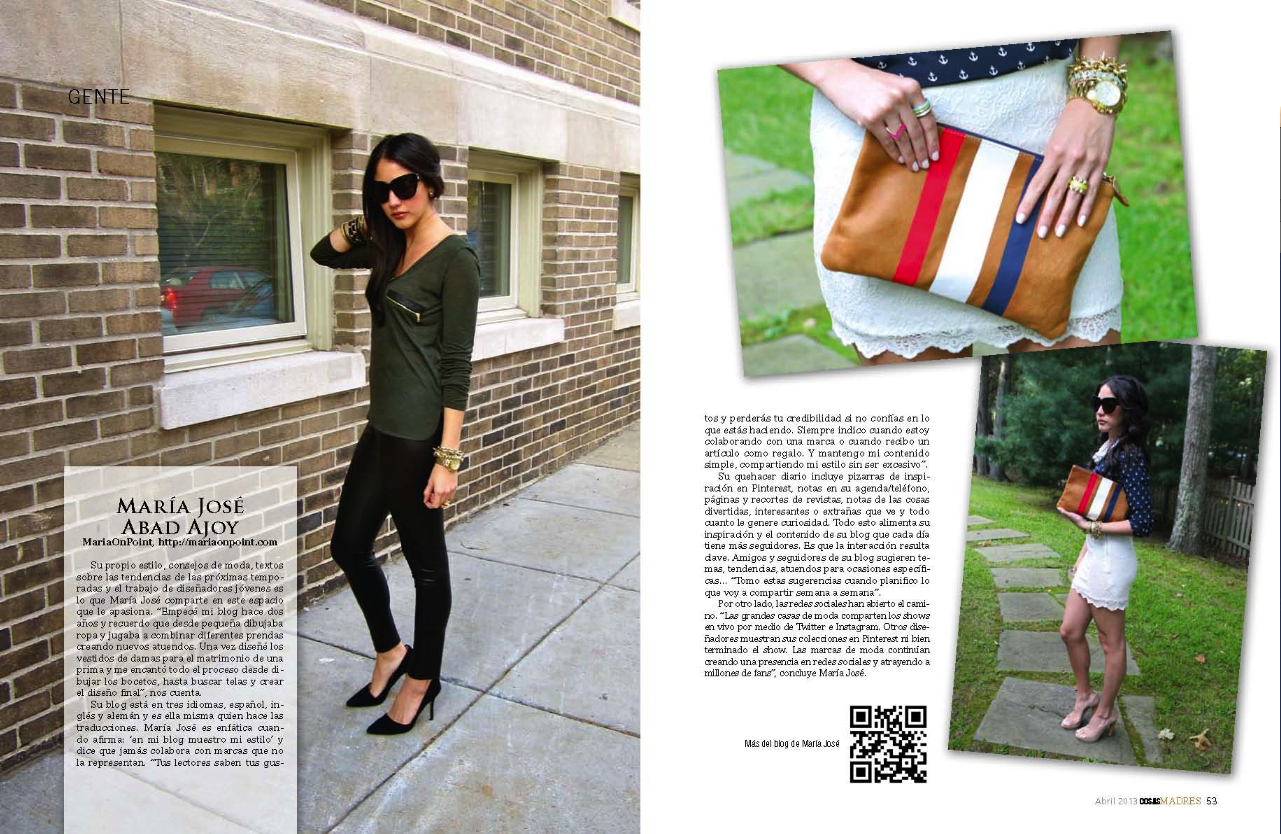 May 1, 2013
COSAS: Fashionistas 2.0 (Online Version)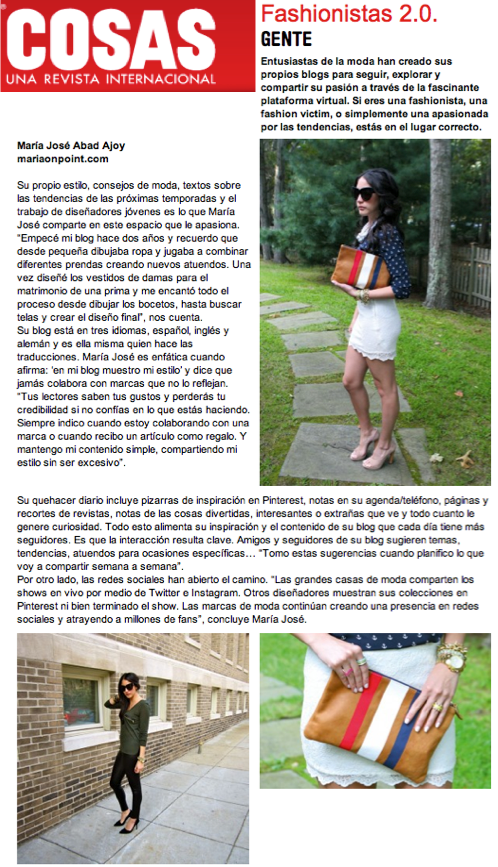 April 25, 2013
Fornash: Facebook Feature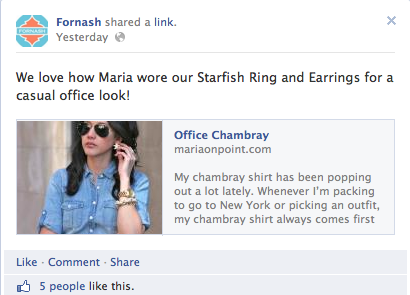 March 4, 2013
Noticias DC Youtube: Winter-Spring Wardrobe Transition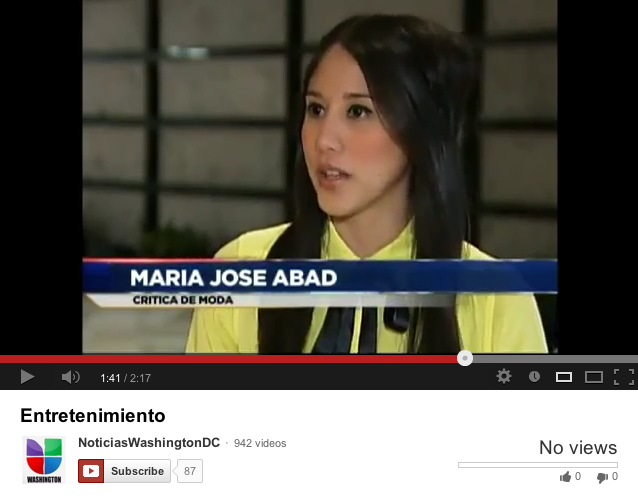 March 4, 2013
Noticias DC: Winter-Spring Wardrobe Transition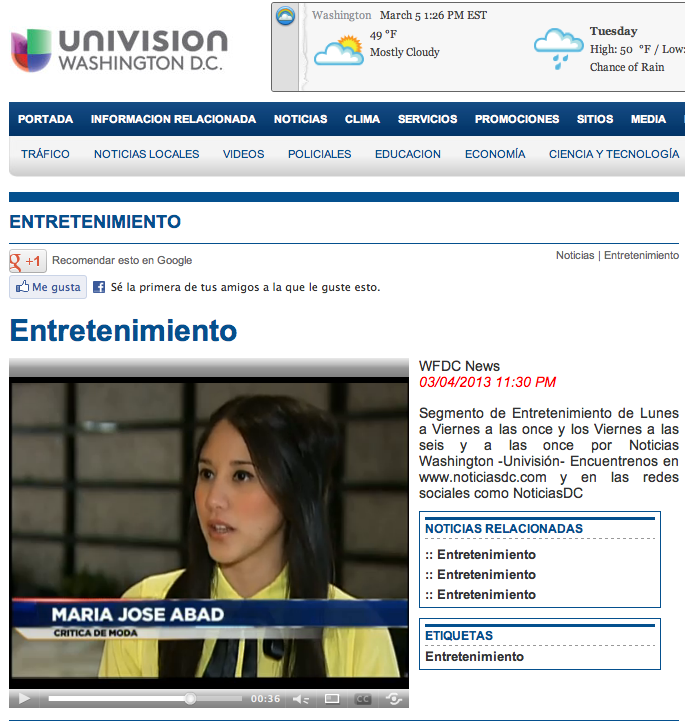 March 4, 2013
Fanny Gutierrez: Facebook Feature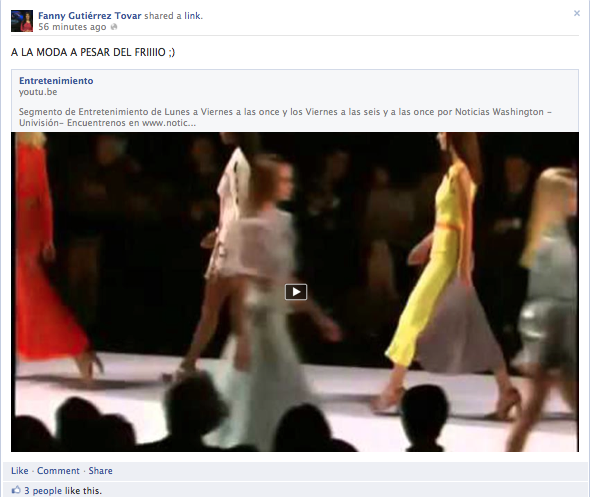 March, 2013
Eventos Vip Pass: Layers and Bright Colors
February 17, 2013
Dida Trendy Now: Blogger Style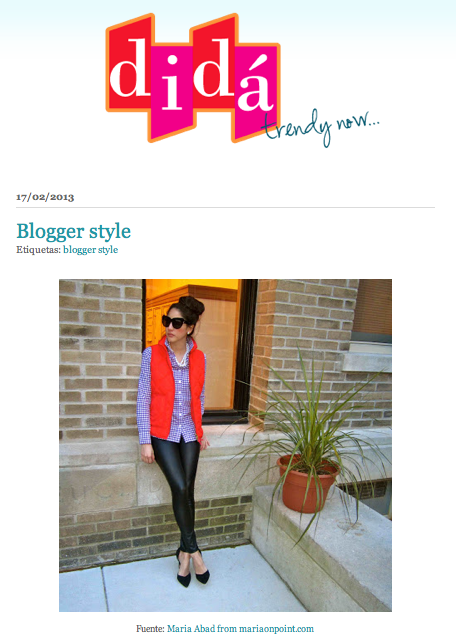 February, 2013
Eventos Vip Pass: Suggestions for a Chic Valentine's Day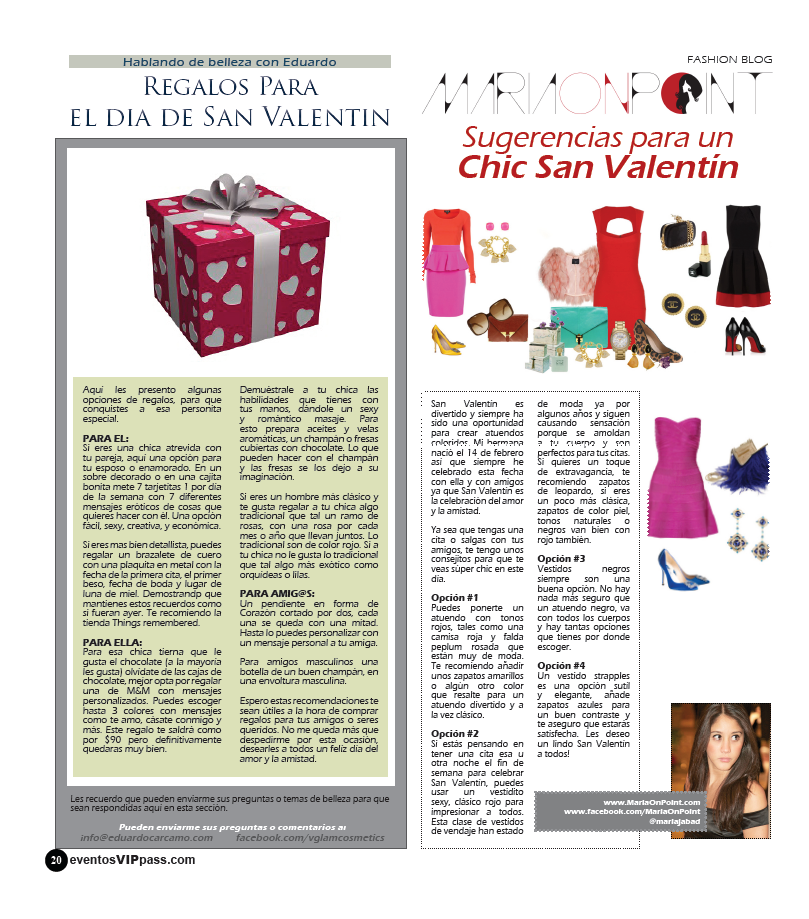 December, 2012
Eventos Vip Pass: Enjoy the Holidays with Style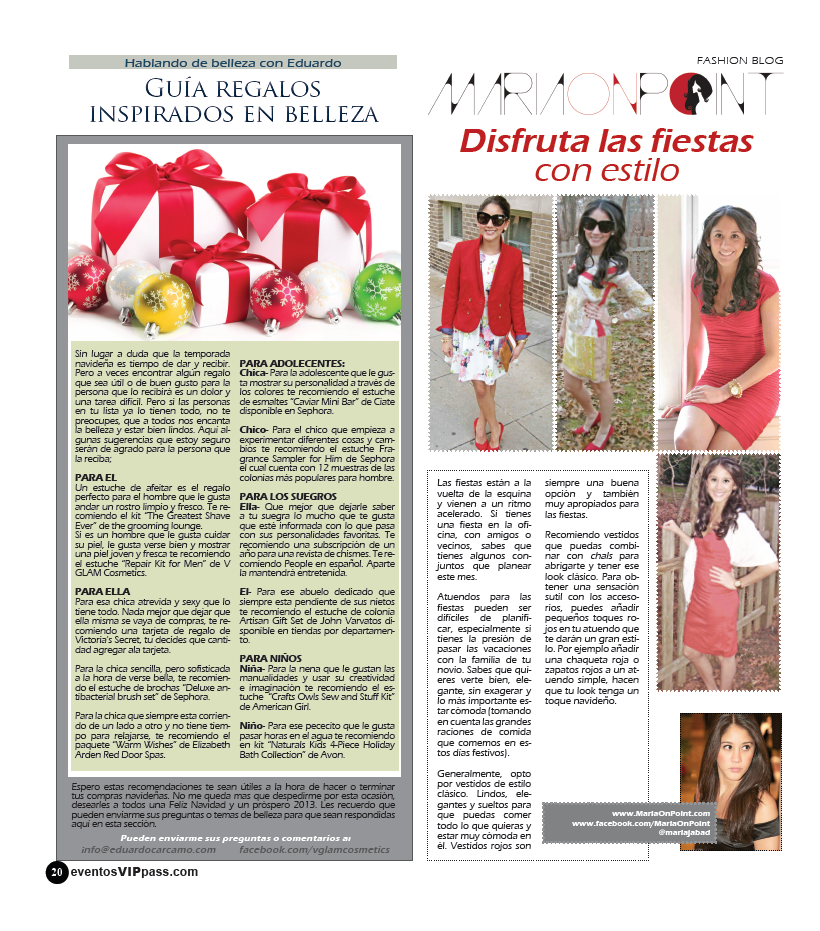 November 3, 2012
V Glam Cosmetics: Maria On Point with V Glam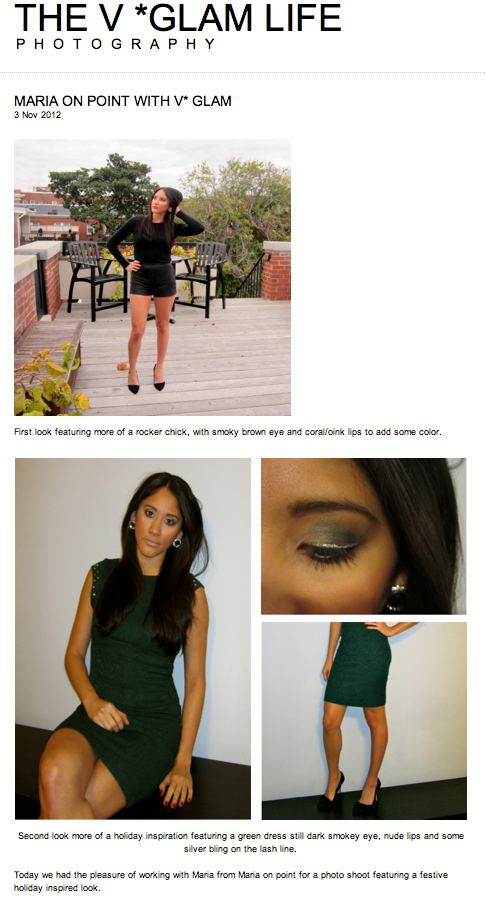 November, 2012
Eventos Vip Pass: Fall Styling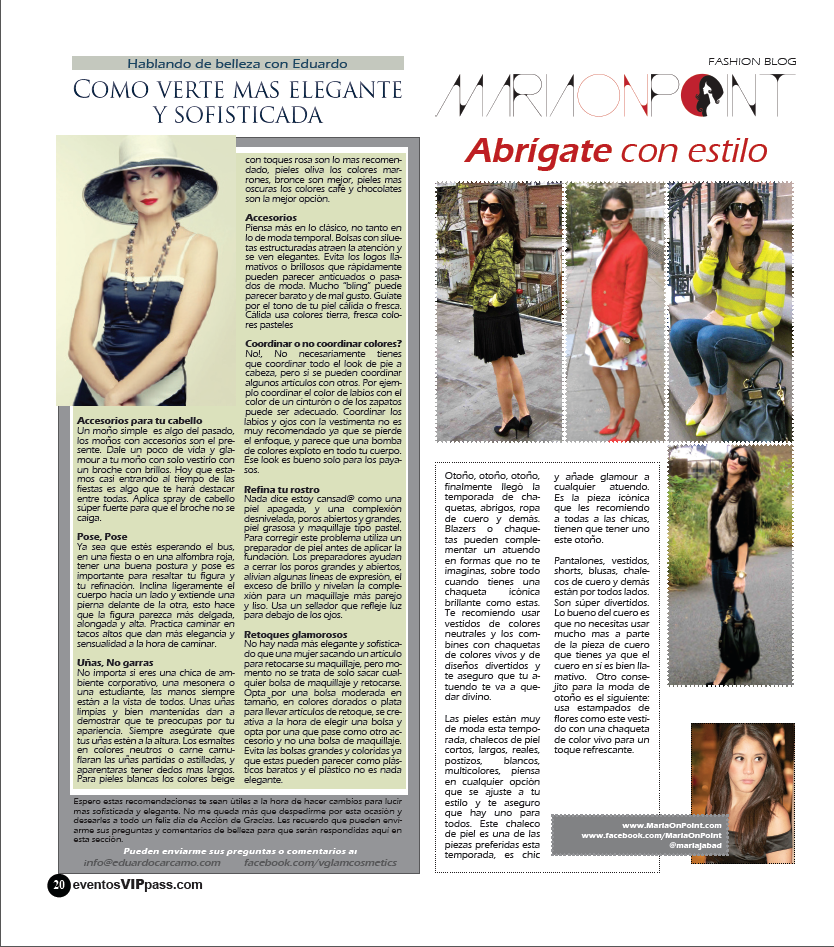 October 26, 2012
Telemundo Interview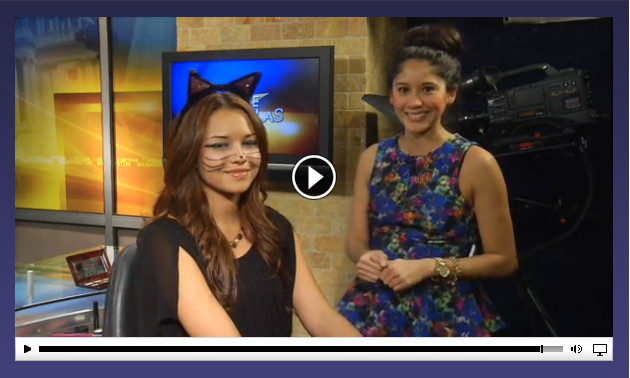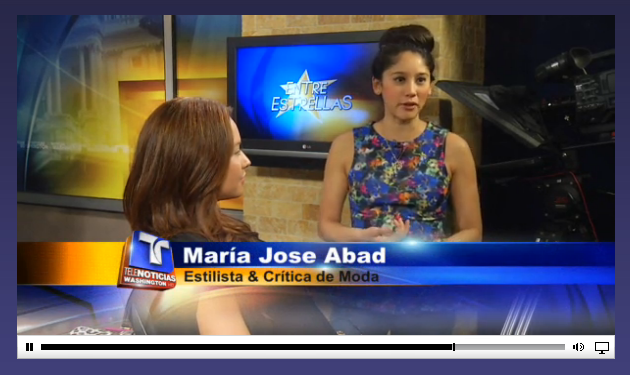 October 23, 2012
Clare Vivier: Pinterest Feature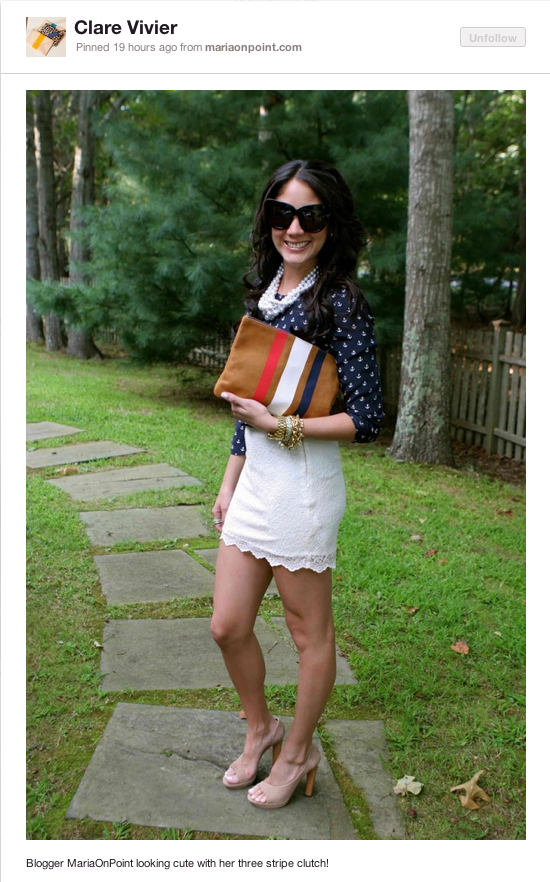 October 18, 2012
Fanny Gutierrez: Facebook Feature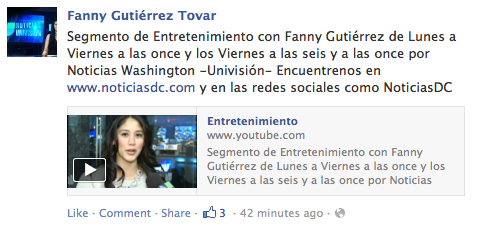 October 17, 2012
Noticias DC Youtube: Halloween Costume Tips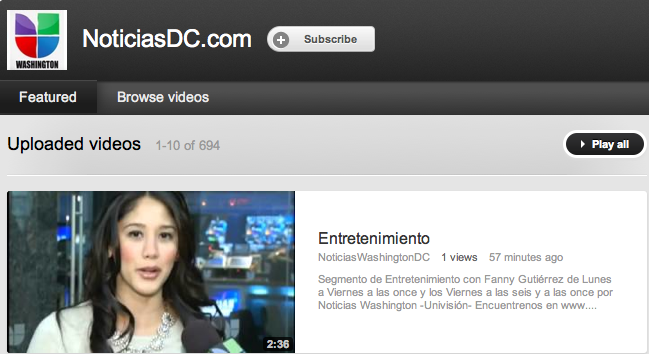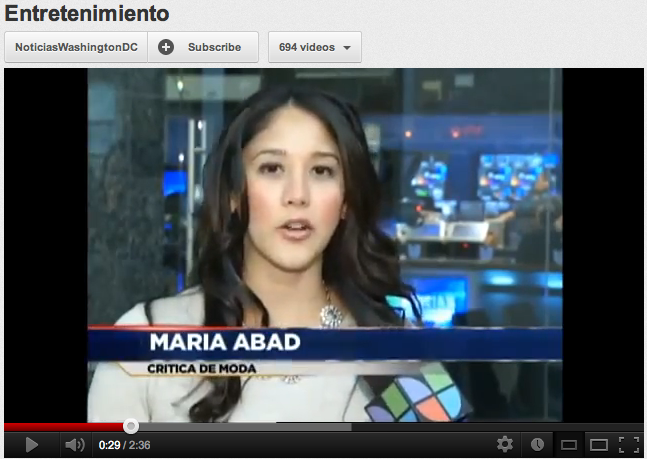 October 17, 2012
Noticias DC: Halloween Costume Tips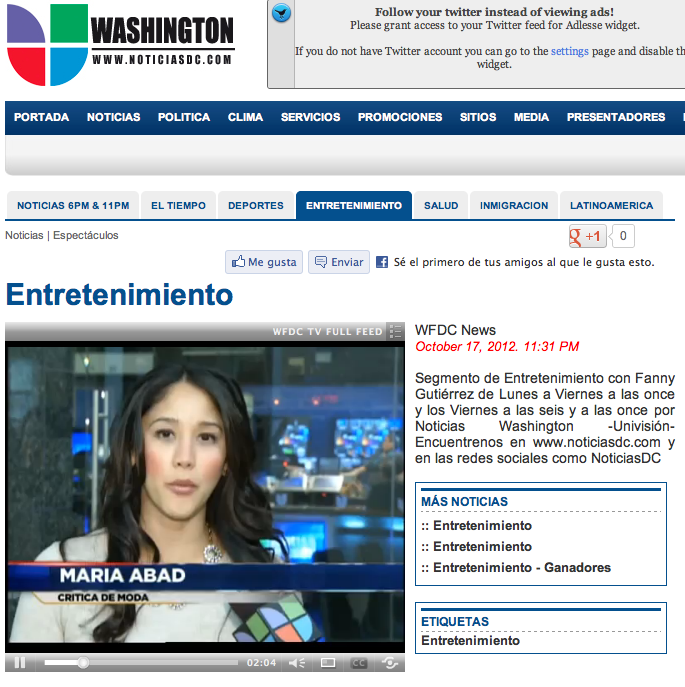 October, 2012
Eventos Vip Pass: Halloween Costumes under a low Budget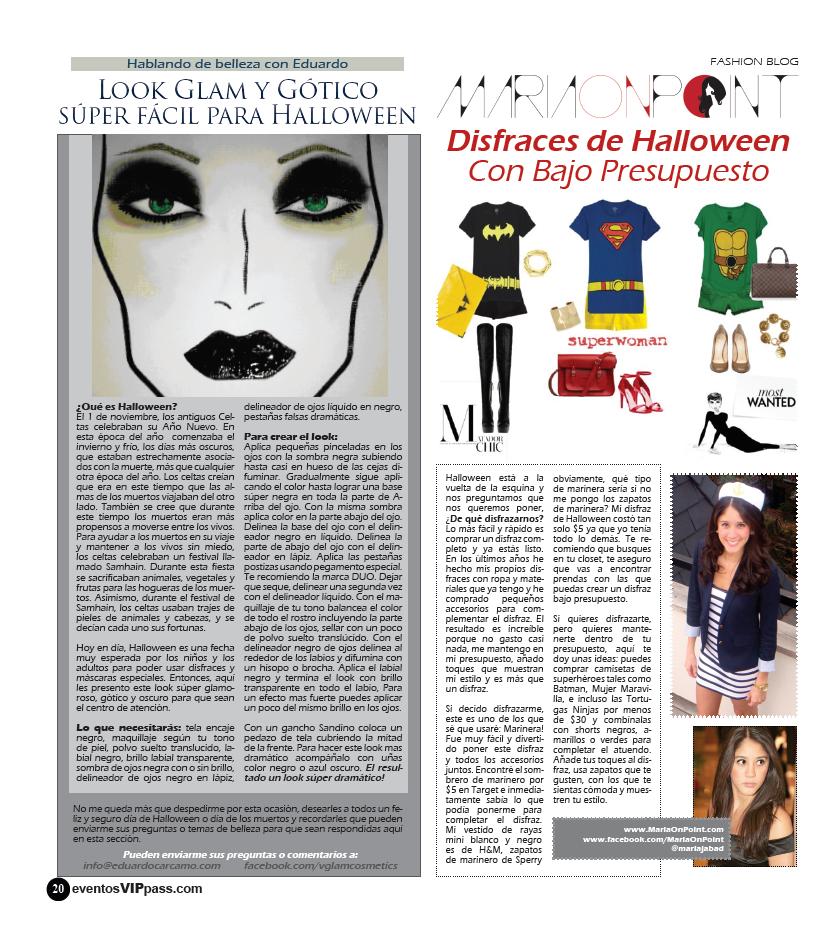 October 12, 2012
Clare Vivier: Facebook Feature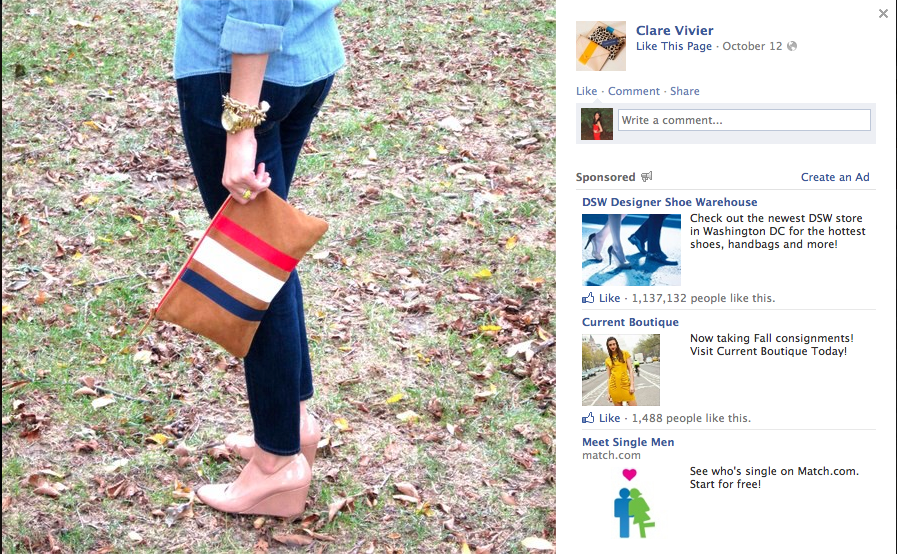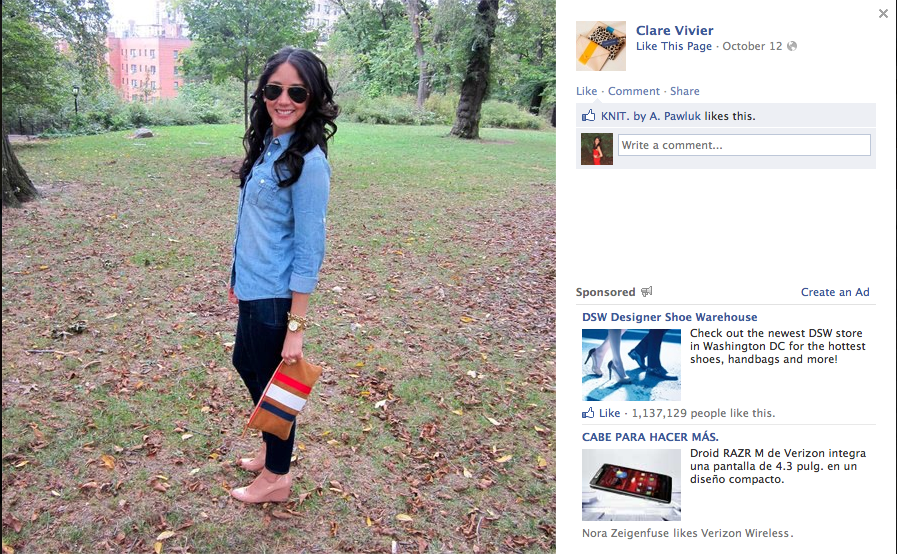 October 11, 2012
Clare Vivier: Pinterest Feature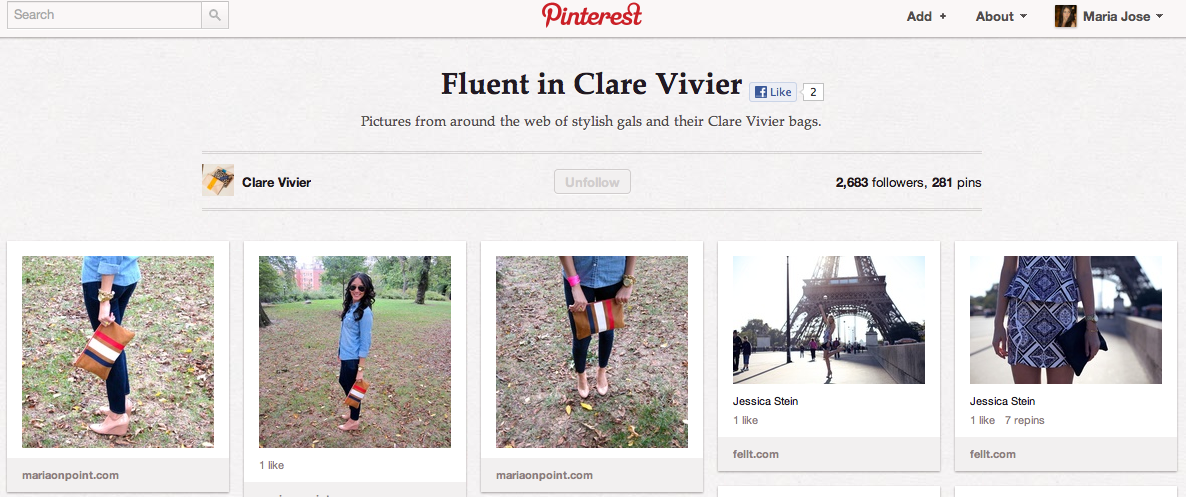 October 11, 2012
Clare Vivier: Twitter Feature

October 3, 2012
Clare Vivier: Facebook Feature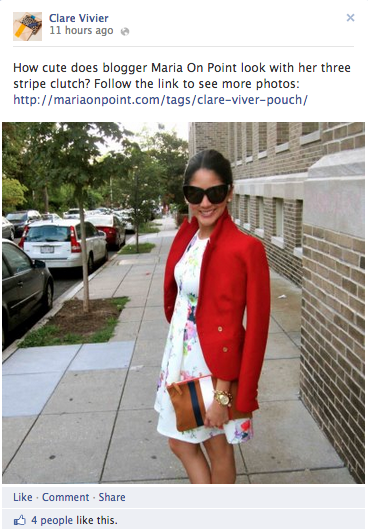 October 3, 2012
Clare Vivier: Pinterest Feature
October 3, 2012
Clare Vivier: Twitter Feature

September 10, 2012
Guest of a Guest: Becca's Picks 10 Top Looks from Fashion Night Out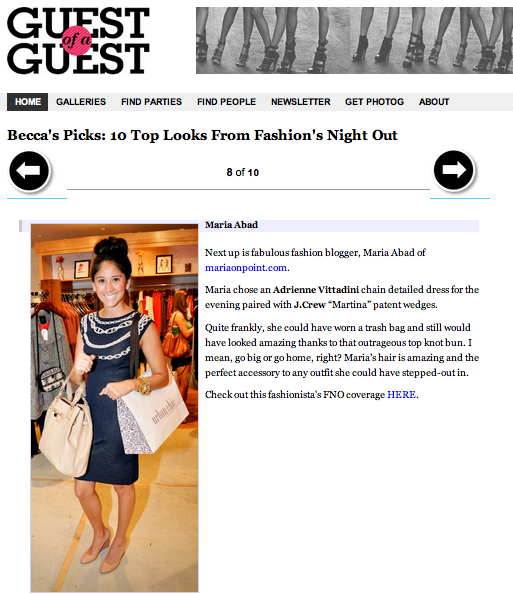 September 10, 2012
Eventos Vip Pass: Georgetown Fashion Night Out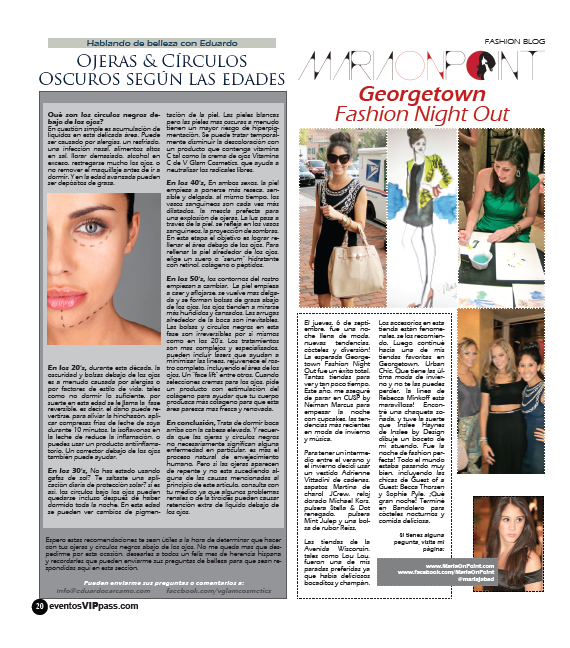 August, 2012
Eventos Vip Pass: Stripes Take Over this Season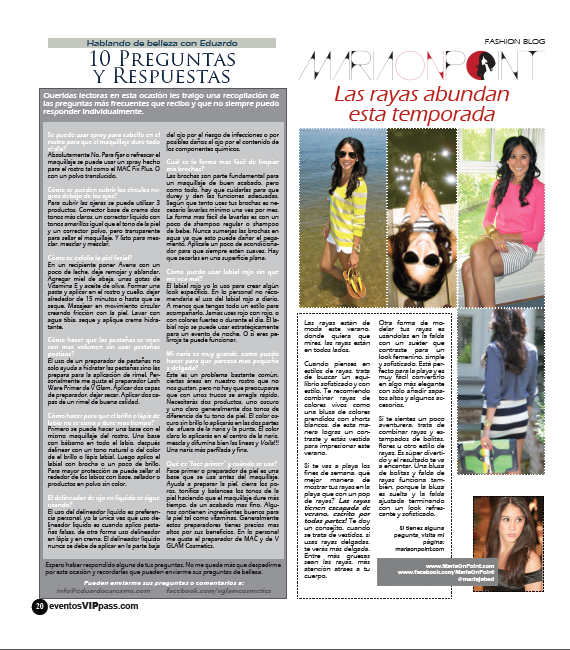 July, 2012
Eventos Vip Pass: Summer Essentials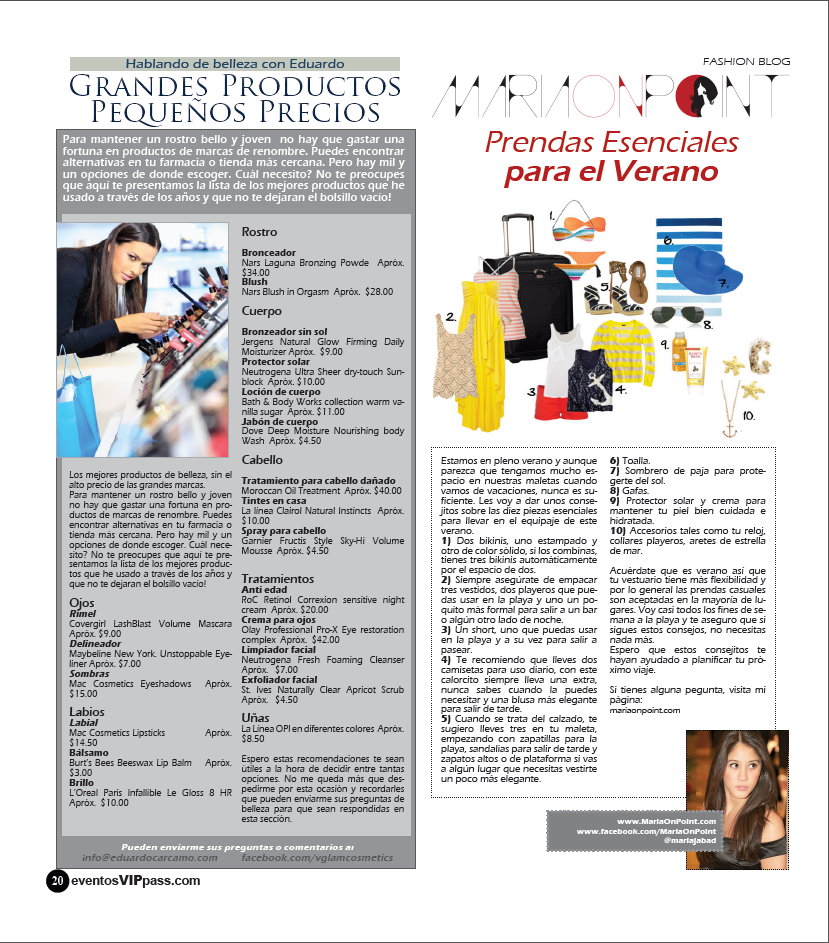 June, 2012
Eventos Vip Pass: Summer Fashion Trends 2012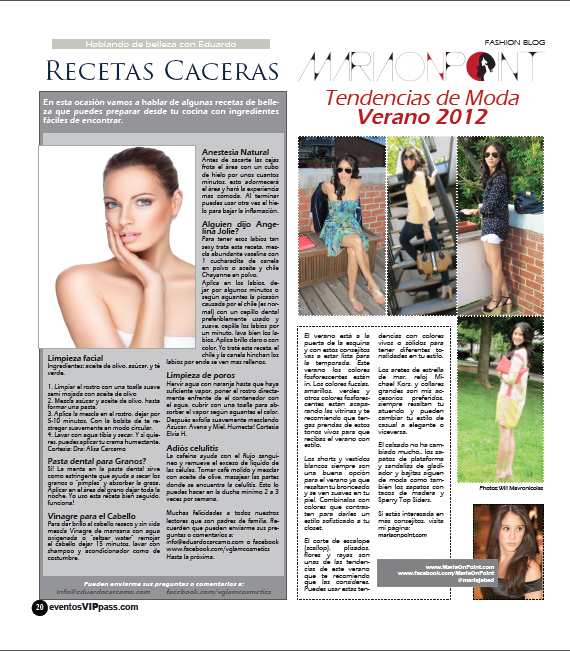 May, 2012
Eventos Vip Pass: Beauty Pageant Tips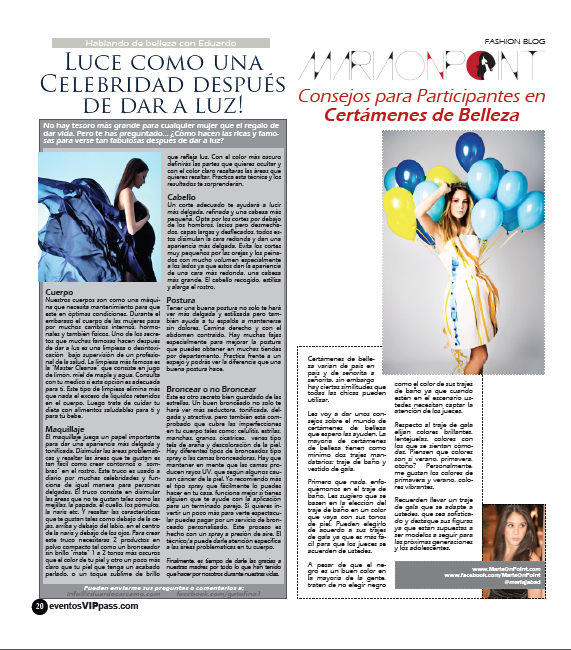 April 18, 2012
Wild Patriot: Talking Men Fashion with Wild Patriot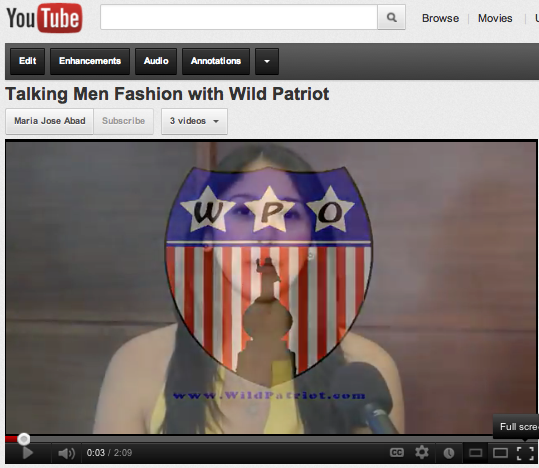 April 16, 2012
Noticias DC: Interview with Univision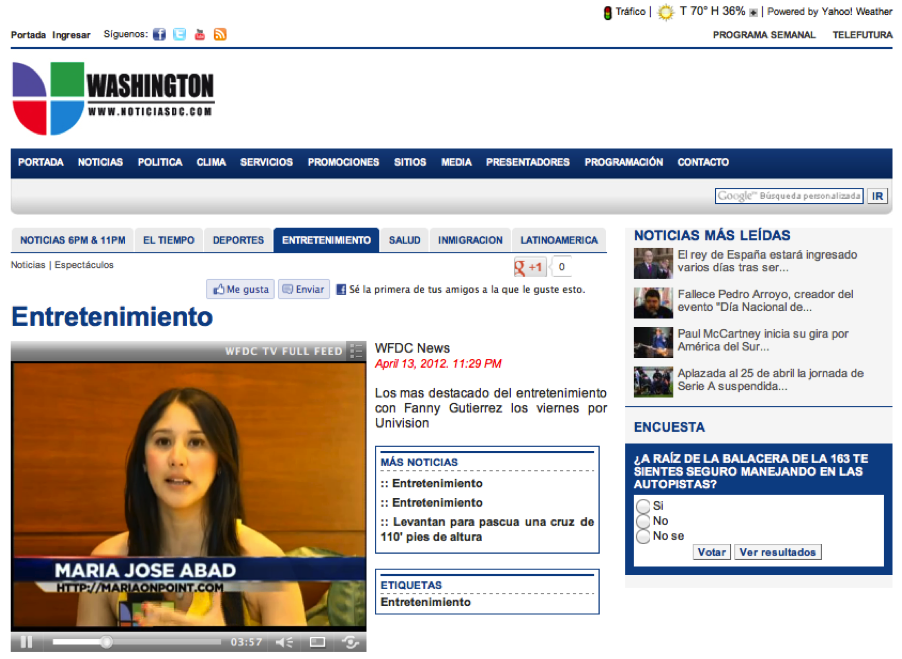 April 16, 2012
Noticias DC: Spring Fashion Interview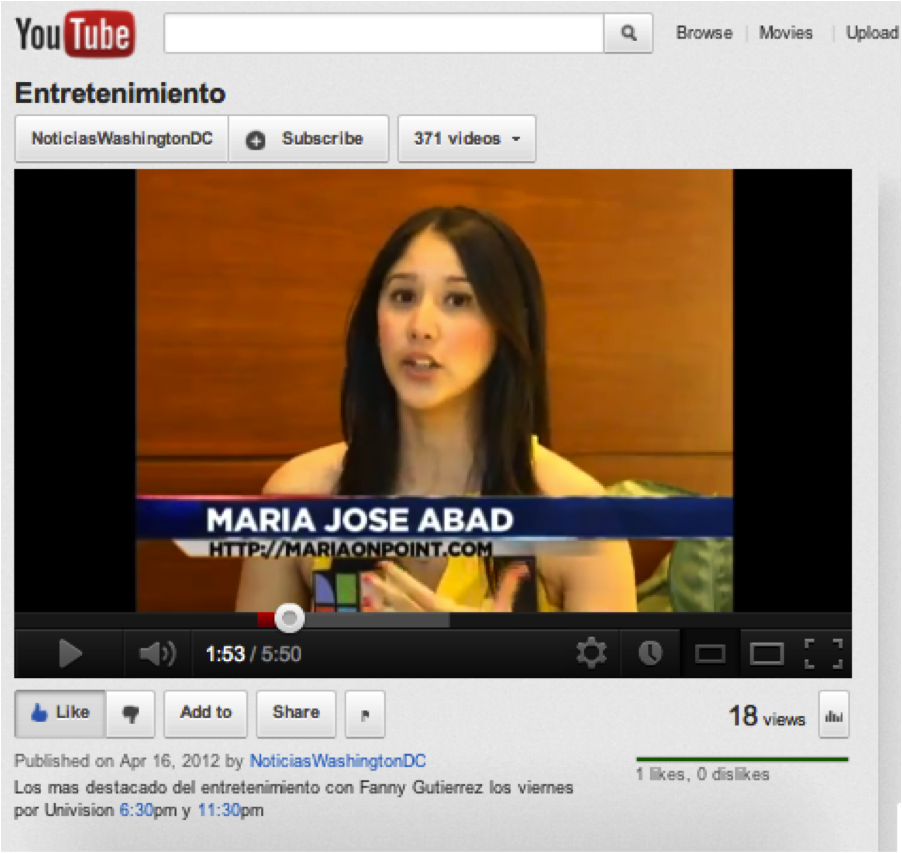 April 16, 2012
Noticias DC Youtube: Fashion Tips to Latin American Girls Interview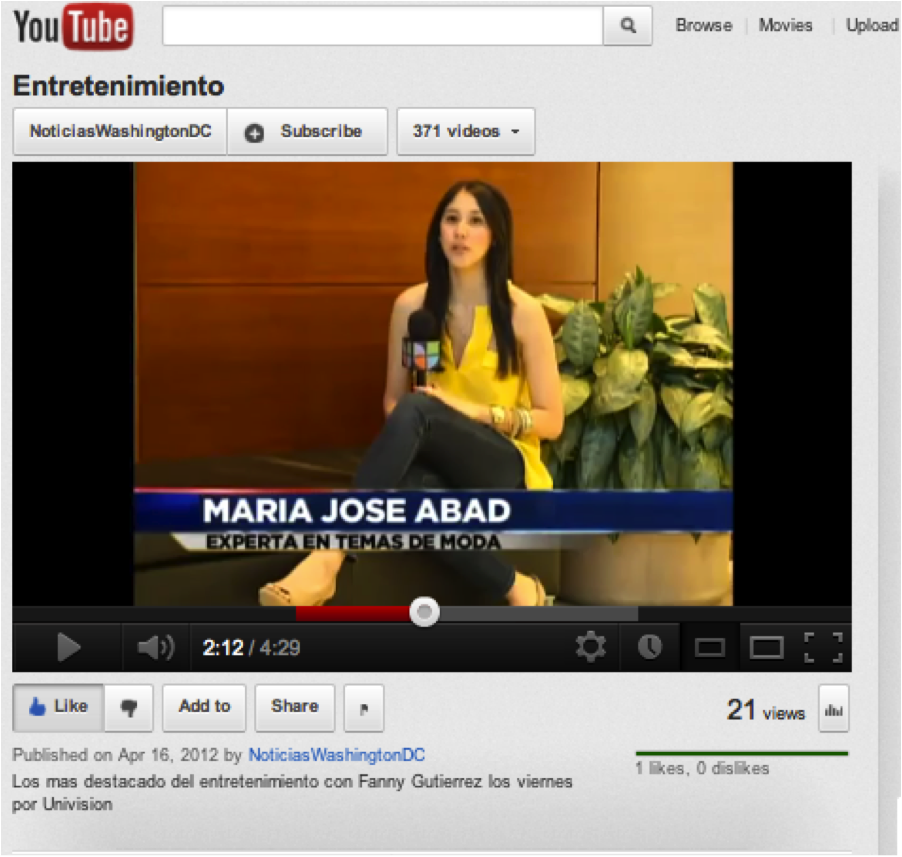 April 16, 2012
Fanny Gutierrez: Facebook Feature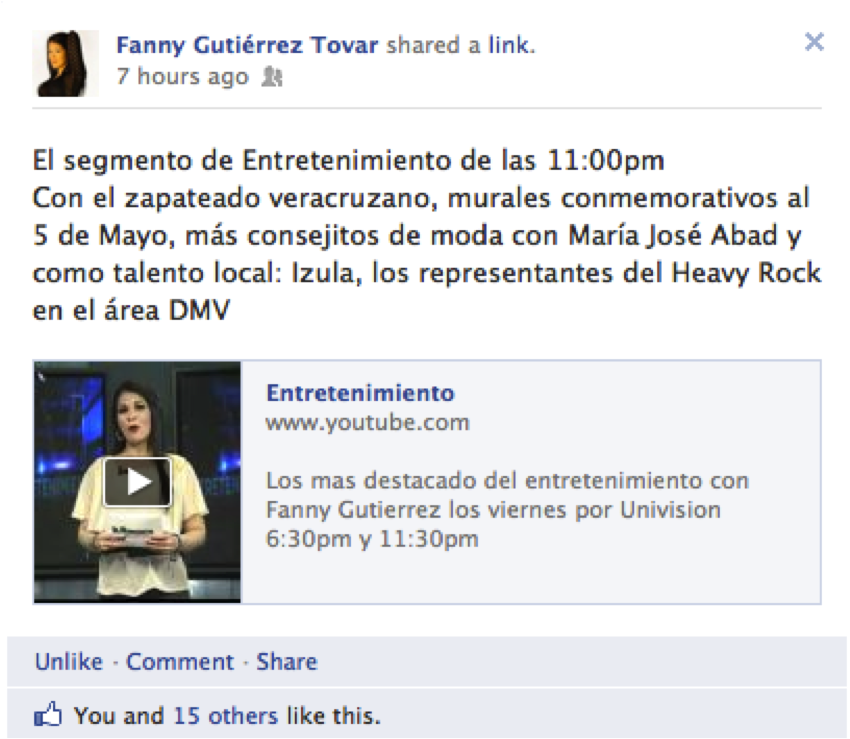 March 4, 2012
Cultivated Chic: Spring DMV Style
August 17, 2011
Design Evolution: Cool California Style on the Streets of Paris