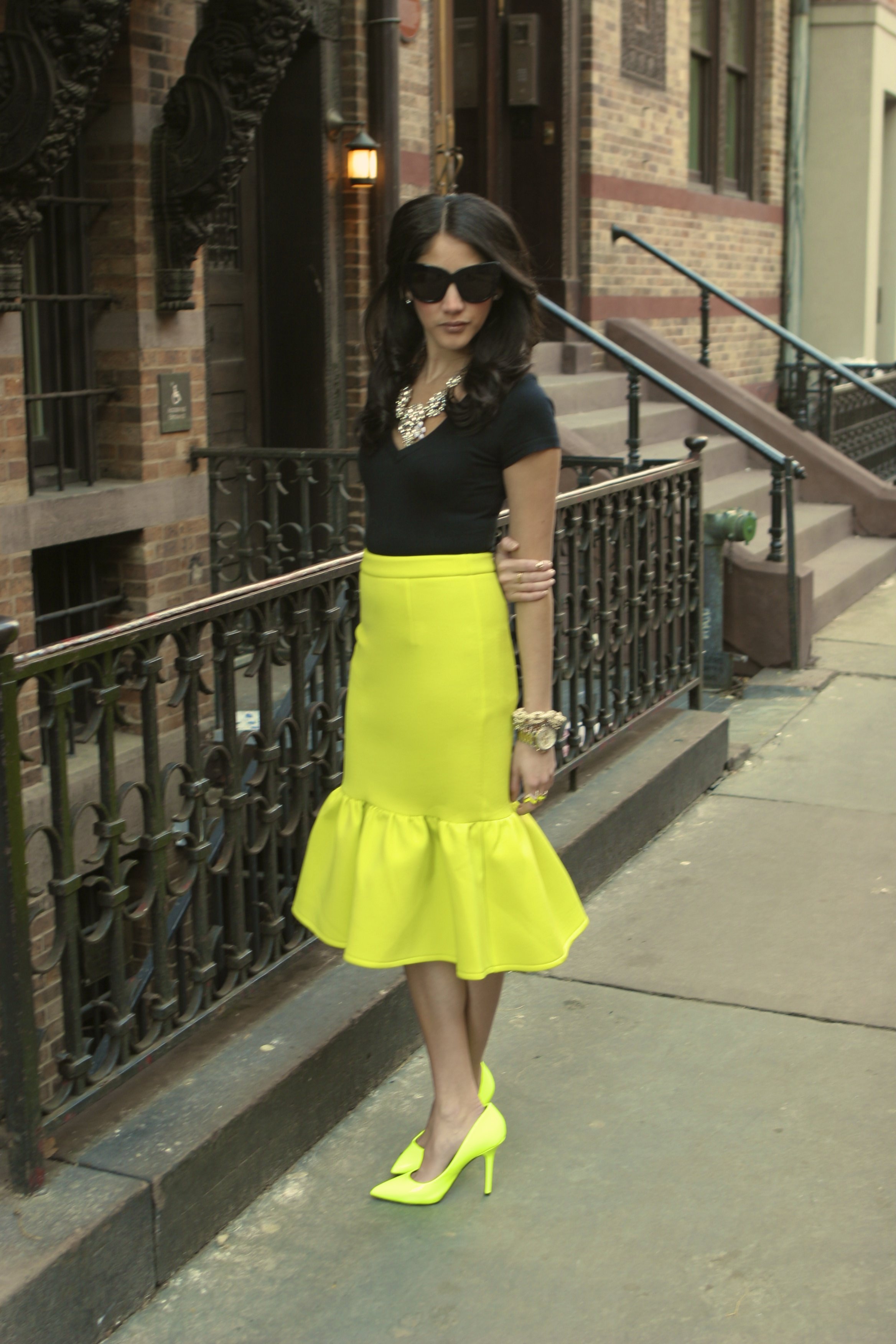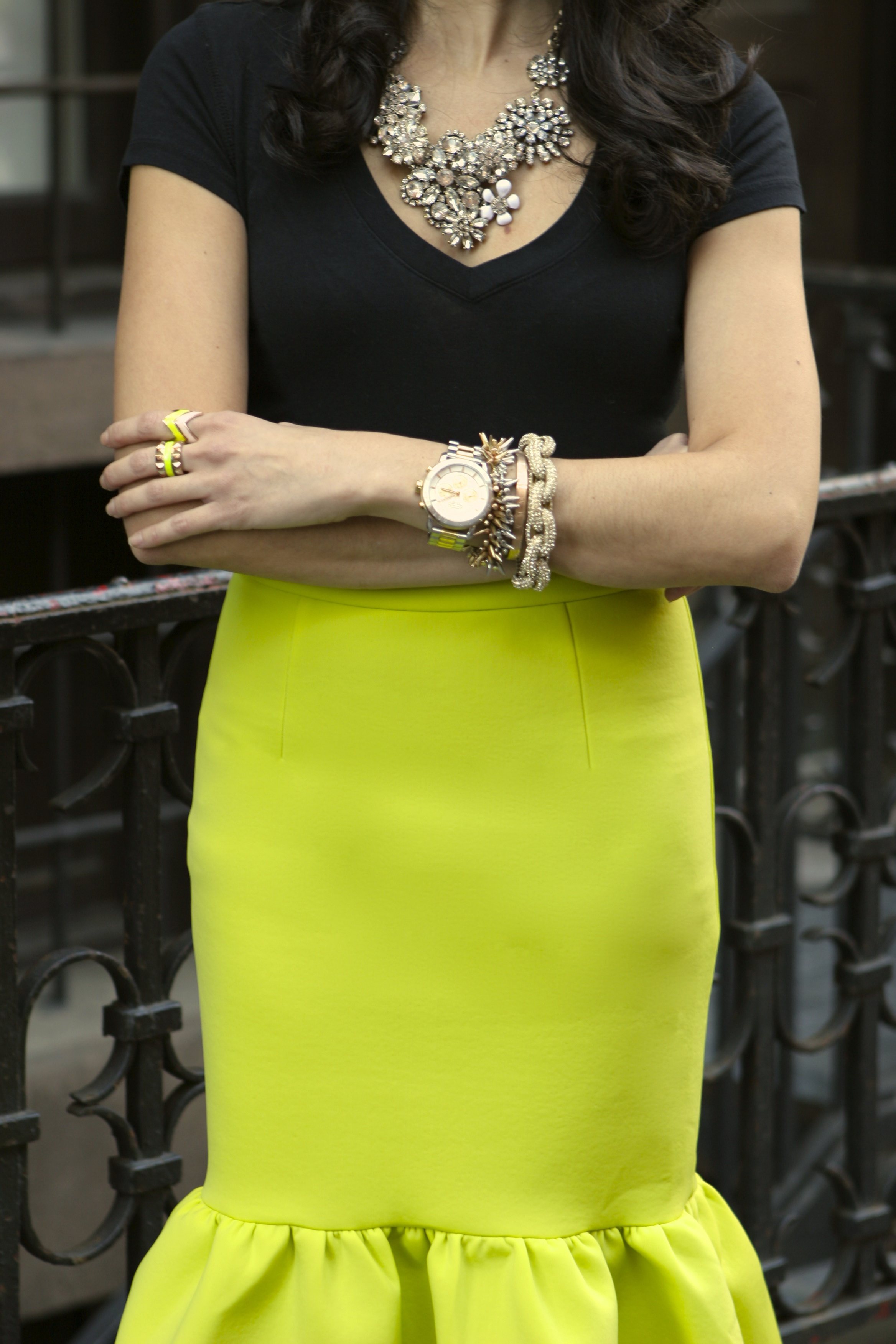 Looking for a casual yet chic look for a party this weekend? Let's try a statement skirt with a simple t-shirt and fun accessories. Yes, it's as simple as that and the best news is that this fabulous Asos premium pencil skirt (last seen here) in scuba with peplum hem is back in stock in so many colors you will love (also loving these ones in textured bandage in hot pink, blue, white, pink, black, green), Forever21 v-neck t-shirt, Nine West neon yellow pointy-toe pumps (similar from Charlotte Russe), J.Crew necklace (similar from BaubleBar), House of Harlow 1960 sunglasses, Stella & Dot bracelets, BaubleBar bracelet, Coach watch, BaubleBar chevron rings, Asos ring.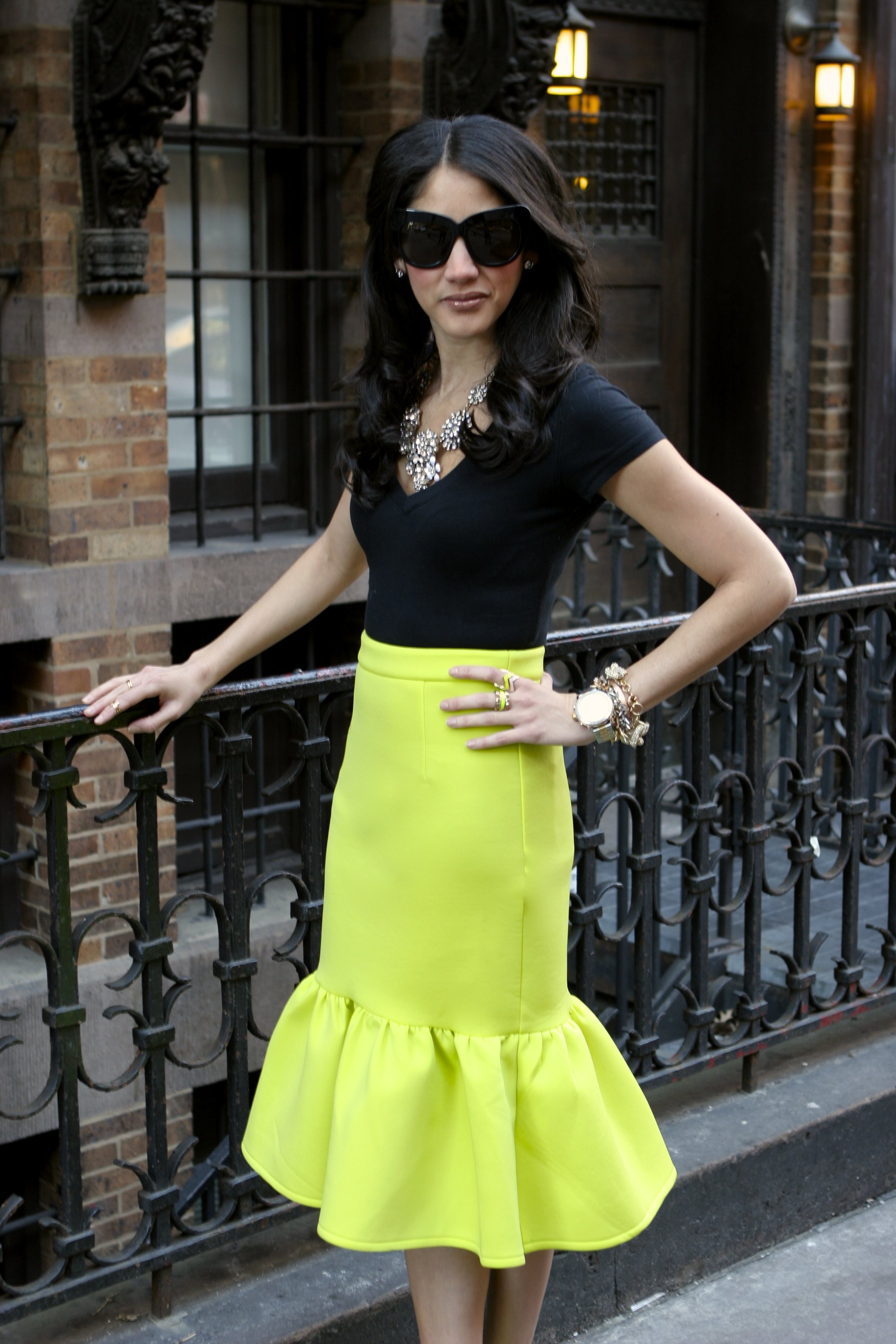 Mochtest du ein Kausal und chic Look? Versuchen wir eine schone Rock mit einem einfachen T-Shirt und super Accessoires. Ja, es ist so einfach und die beste Nachricht ist, dass diese fabelhafte Asos Premium-Bleistiftrock (zuletzt hier gesehen) im Geräte mit Schößchen Saum wieder auf Lager ist in so vielen Farben, die Sie lieben werden (auch liebevoll diese hier in strukturierten Verband in heißem rosa, blau, weiß, rosa, schwarz, grün), Forever21 V-Neck T-Shirt, Nine West neon gelb spitz-toe Pumpen (ähnlich von Charlotte Russe), J.Crew Halskette (ähnlich aus BaubleBar), House of Harlow 1960 Sonnenbrille, Stella & Dot Armbänder, BaubleBar Armband, Coach Uhr, BaubleBar Chevron-Ringe, Asos Ring.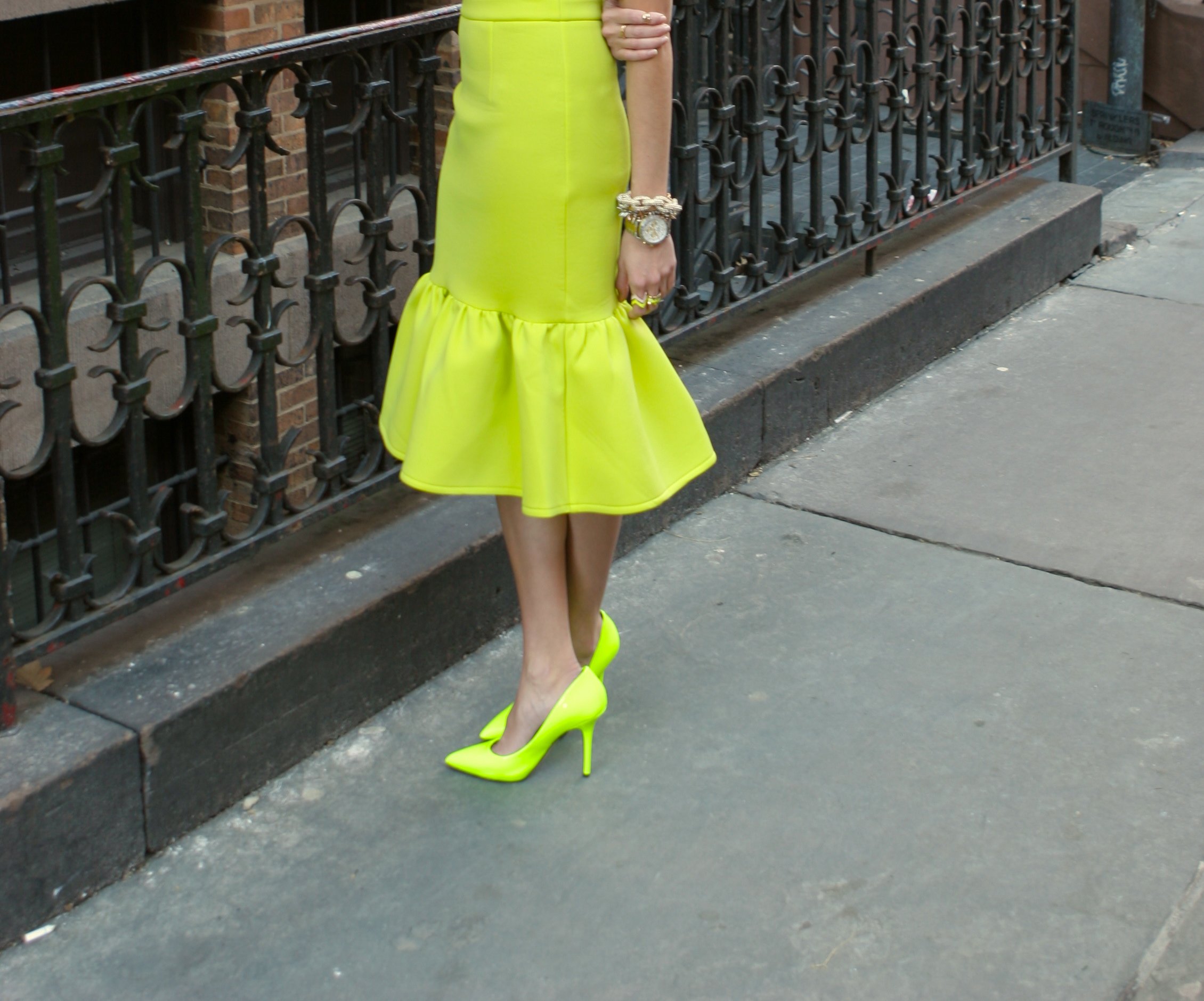 En busca de un look casual pero chic para este fin de semana? Vamos a tratar con esta falda con una camiseta y accesorios divertidos. Sí, es tan simple como eso, y la mejor noticia es que esta falda espectacular Asos (visto por última vez aquí) está disponible en tantos colores que les encantará (también amo estos seres en el vendaje de textura en rosado fosforescente, azul, blanco, rosado, negro, verde), camiseta en cuello en v Forever21, bombas puntiagudas-dedo del pie de color amarillo neón Nine West (similares zapatos de Charlotte Russe), collar de J.Crew (similar de BaubleBar), gafas House of Harlow, Stella & Dot pulseras, pulsera BaubleBar, reloj Coach, anillos BaubleBar chevron, anillo de Asos.