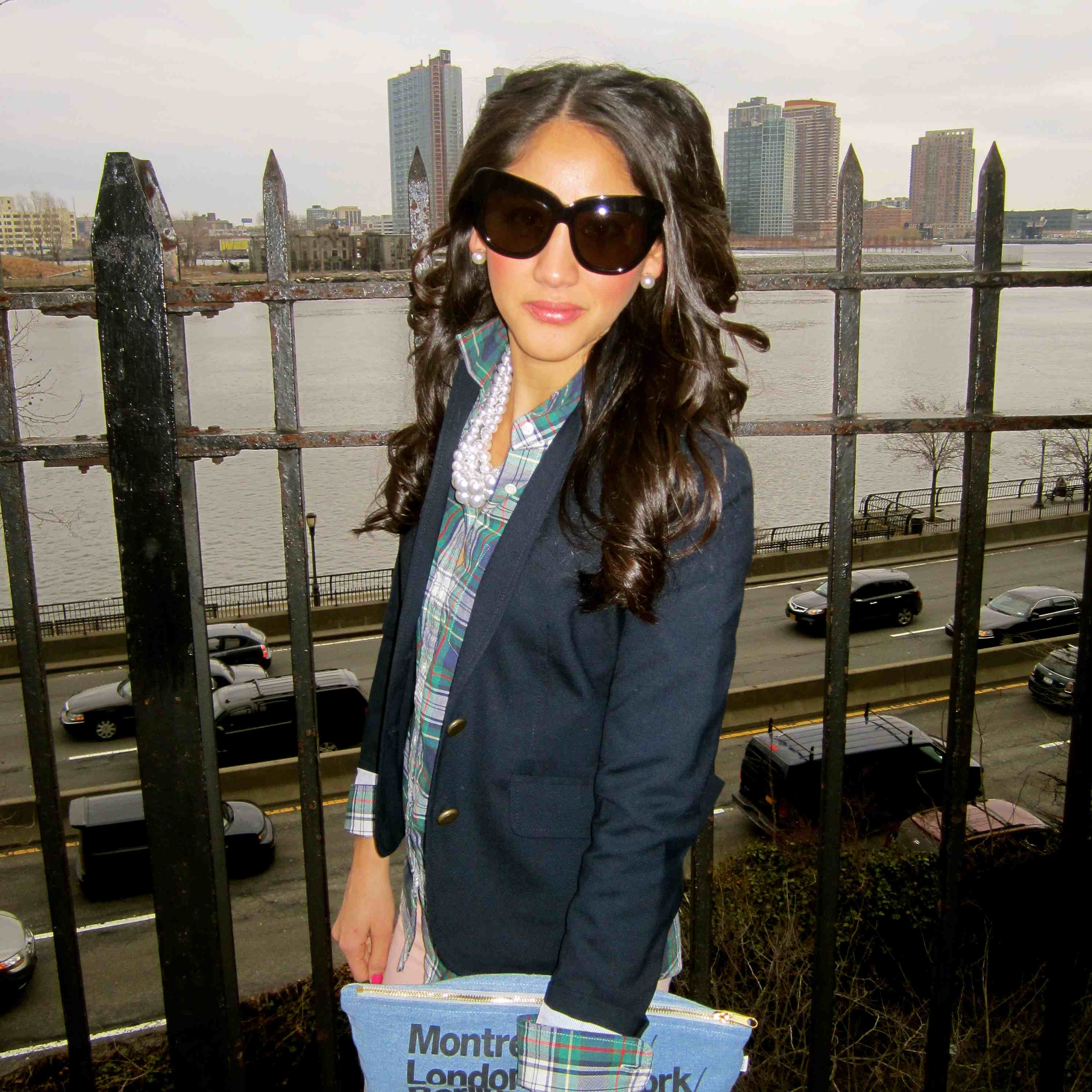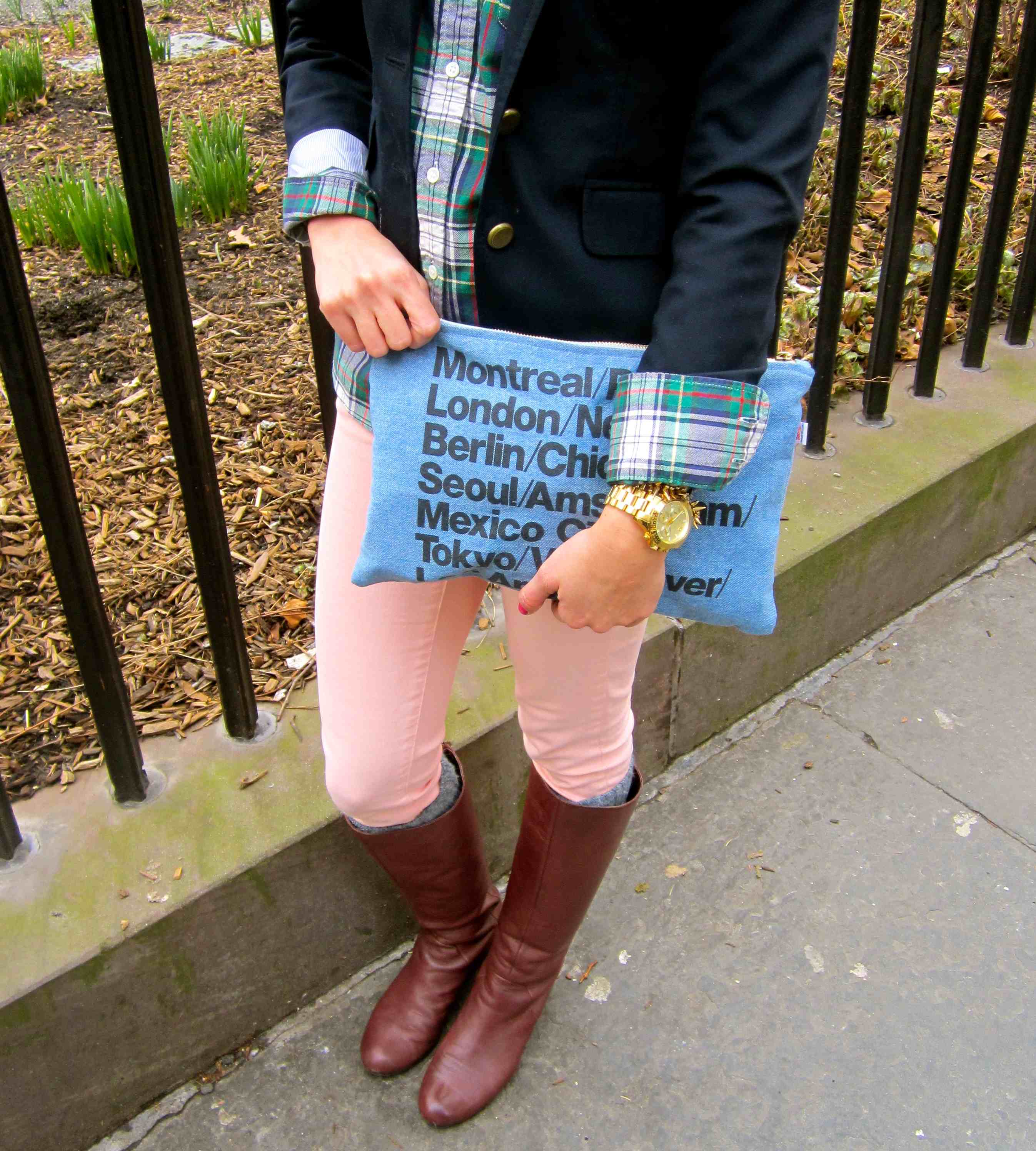 When wearing knee-high boots, I recommend working a '50s length cropped skinny pants. They're easy to wear long socks with and make the whole ankle, sock, end of pants' trim much easier.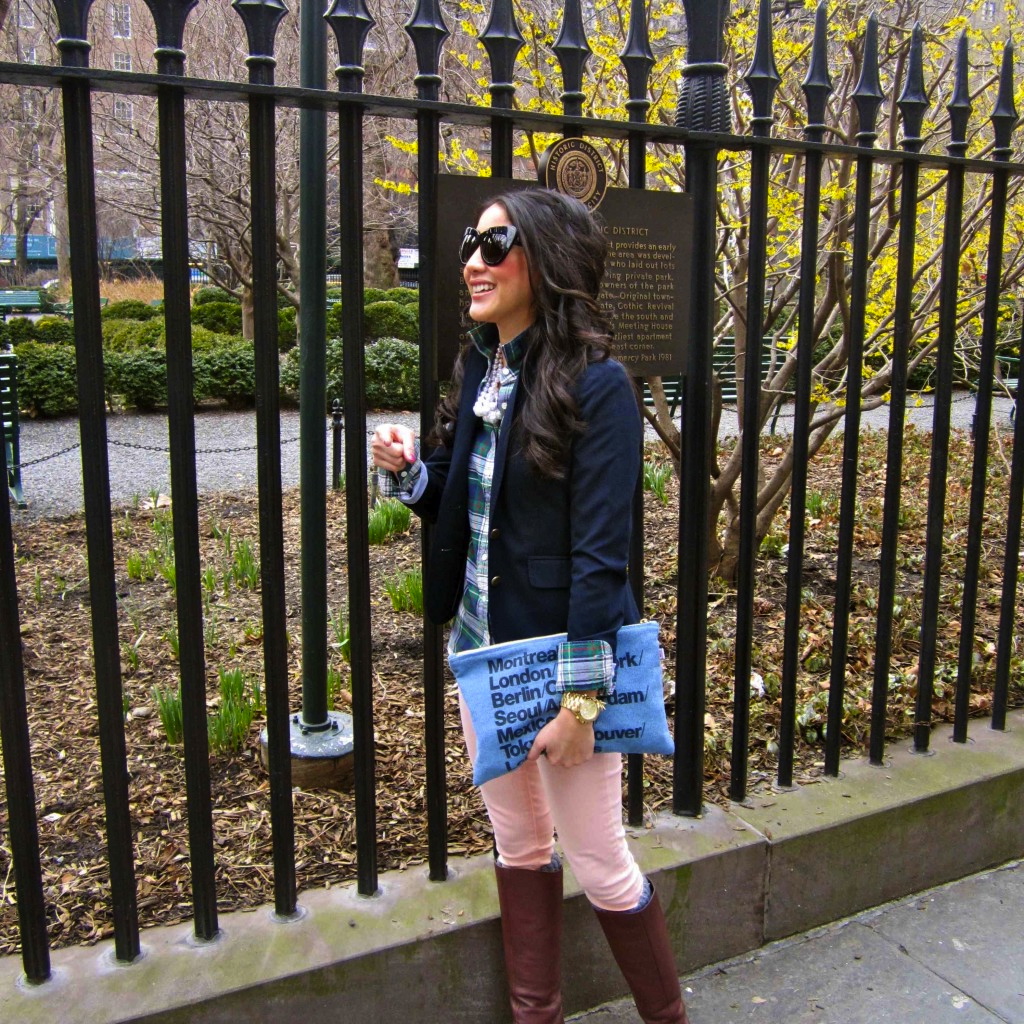 Another style tip I have for you today is to use color pop accessories to compliment the look such as the pink cropped pants to accentuate the plaid shirt color lines in a subtle way. Matching is back! Wear jewelry for a new classic look. Nothing says classic more than a pearl necklace.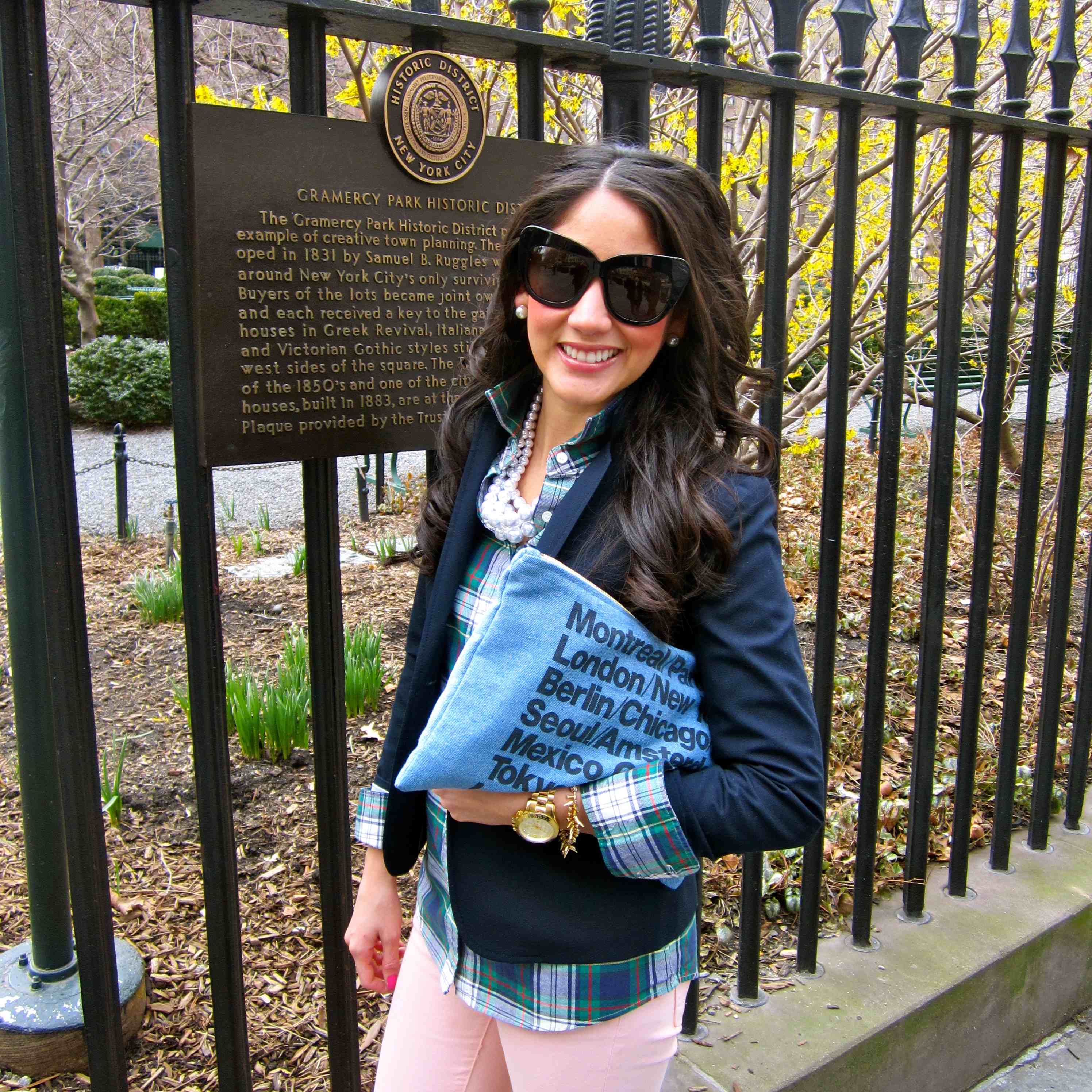 Clutch bags are the ultimate carry everywhere piece. They're super practical, come in different colors, patterns, shapes and prices that fit everyone's style and budget! Denim clutches, such as the one I'm wearing, are very useful because they go with everything. This one in particular is very unique with the city names all over it.
My outfit details: JCrew blazer, JCrew jeans, JCrew shirt, Nordstrom BP boots, American Apparel city bag, Michael Kors watch, Stella&Dot renegade cluster bracelet, Lauren Ellan necklace, House of Harlow 1960 sunnies, Chanel Joues Contraste 55, Chanel April nail colour.