Union Square is centrally located at a historic, famous and wonderful New York City intersection.  Situated just above Greenwich Village, while bordering the Flat Iron District and Gramercy. It's always crowded, not too much though, but lots to see. From artists, performers, people selling jewelry, art to a farmer's market on the weekends.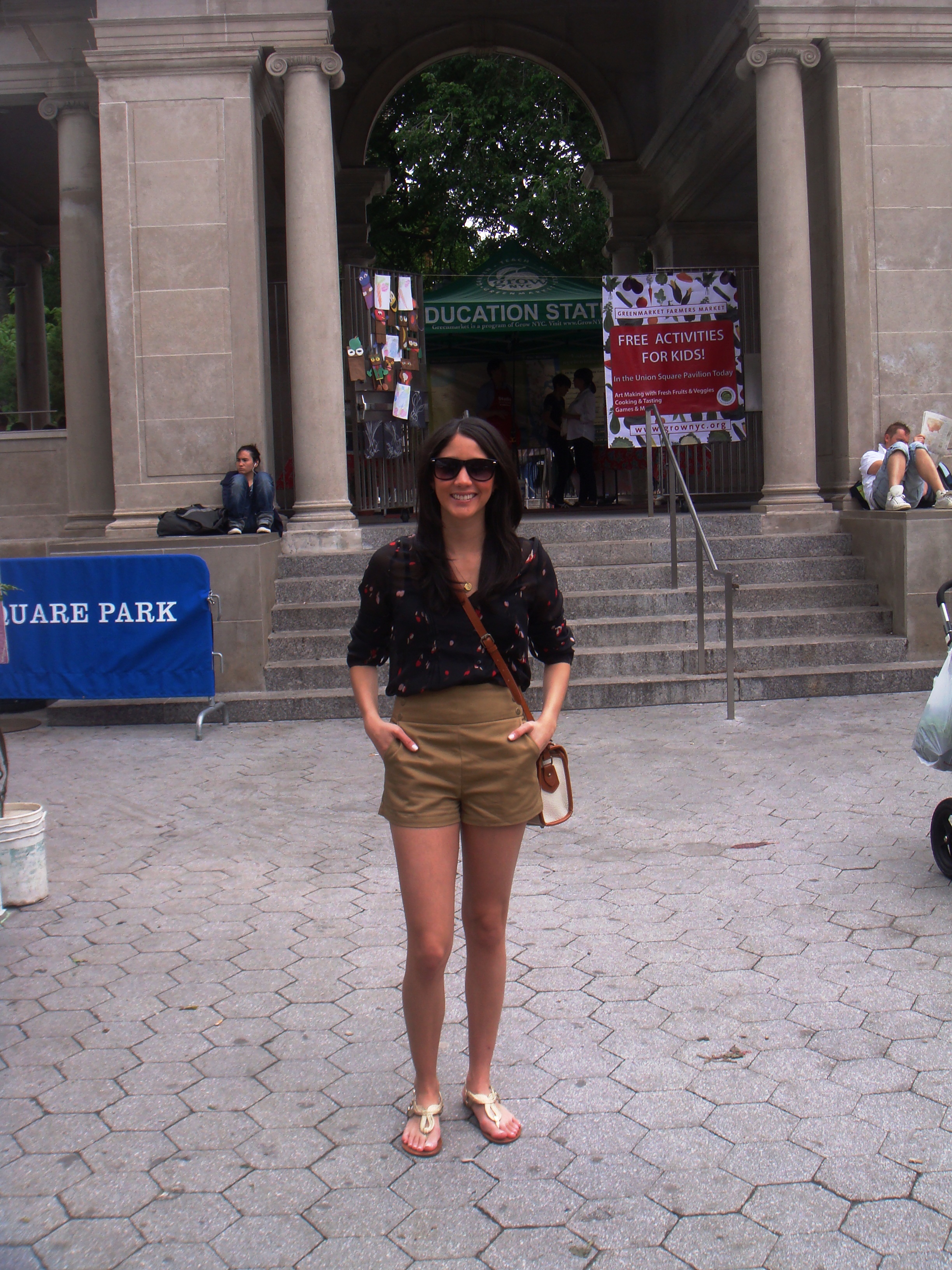 You have tons of shops, restaurants, bookstores and most important: a great view! Love the shops on University St and if you go another avenue, you'll bump into 5th Ave. where there's tons more to shop. I love walking around New York.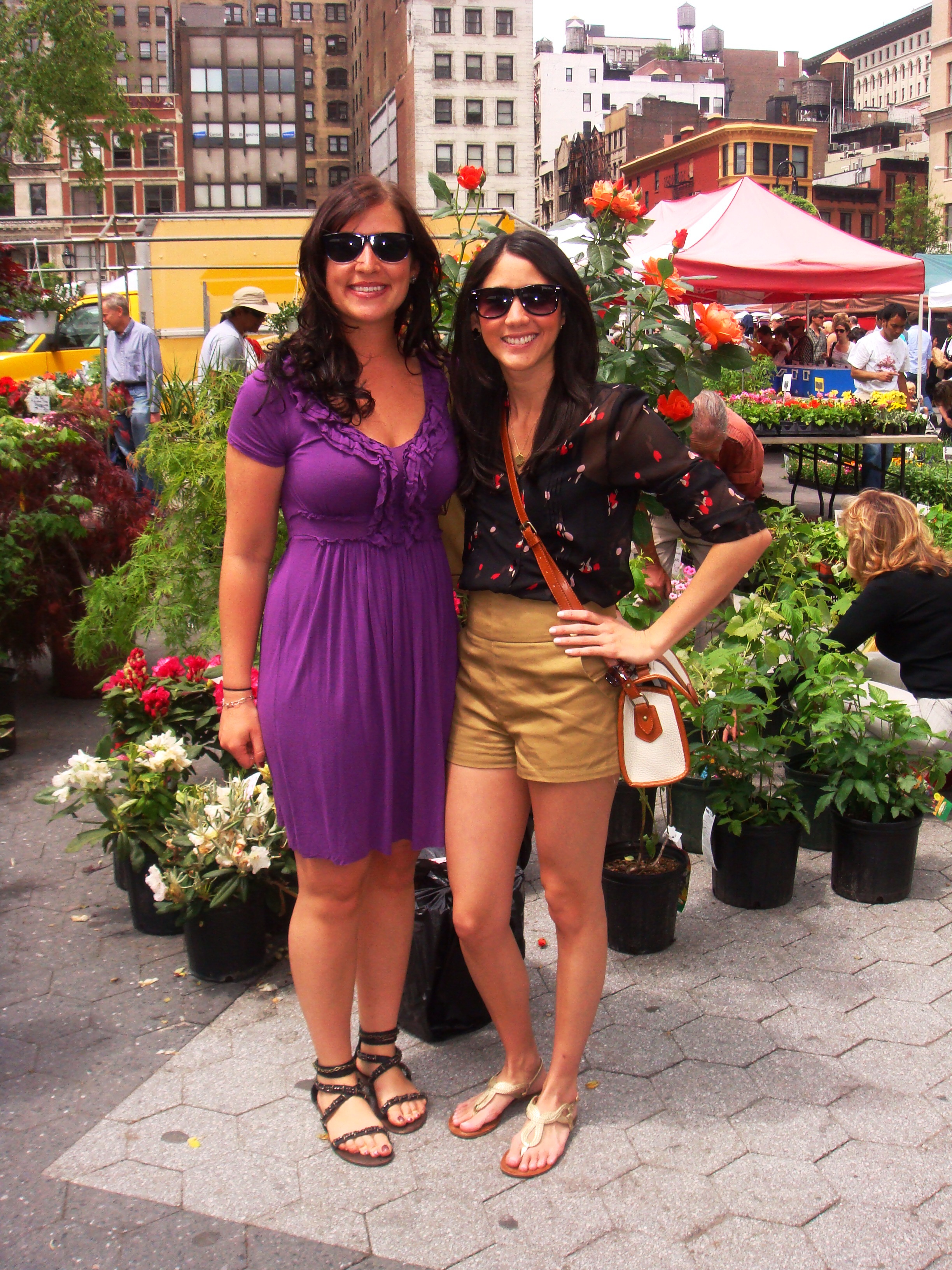 The city breathes fashion, designers and couture, everyone is very stylish and it just feels great being surrounded by such a powerful fashion force.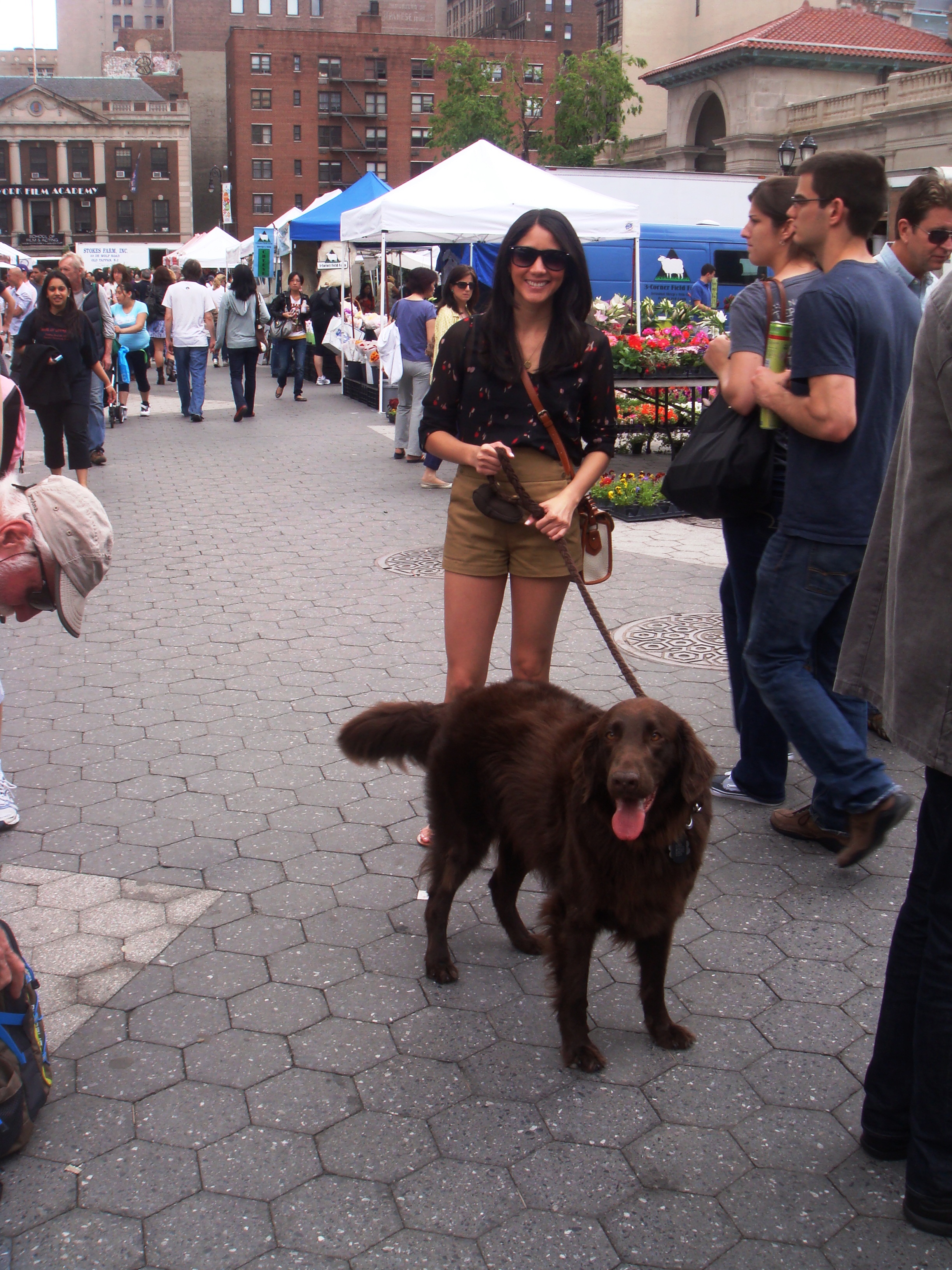 It was a nice day in New York thus I decided to wear Urban Outfitters high-waist khaki shorts that fit to your body and are very stylish (be gentle with the sipper, it's a bit difficult but with gentle care you'll be fine), the Urban Outfitters floral printed black top was a great choice as it was sunny yet a bit chilly outside, and the Urban Outfitters white/brown bag is stylish yet very useful, good space, Steve Madden gold sandals are always comfy to walk around and Mint Julep black clover earrings, well you know I love them!