I wore a Marciano Aria glitter cap sleeve dress to receive the New Year with glitter and sparkles. The one-shoulder asymmetrical dress shined all night and the metallic shine brought glam to the last party of the year.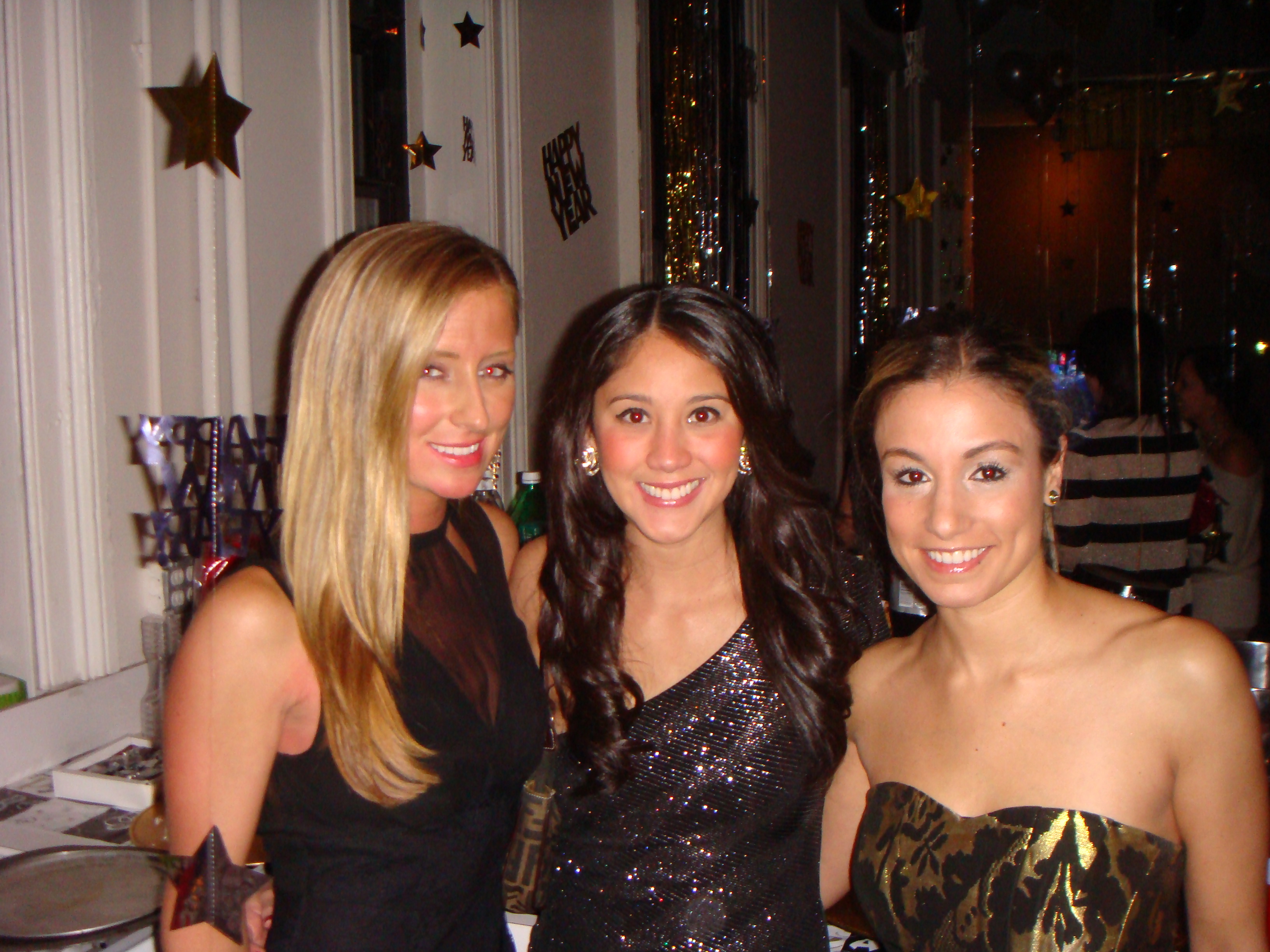 I spent this NYE in New York at a loft party in Tribeca.
I also wore Forever 21 sparkle earrings and Zara suede pumps. Take a look at other fantastic NYE outfits. Happy 2012 everyone!