The Mercedes-Benz fashion week has come to an end and here are my favorite picks from the second half of the show. Tibi brought birds print skirts, blouses, which I loved! The collection highlighted symmetrical pieces, jackets, blouses, dresses, pants that are perfect for the office and semi-casual outings.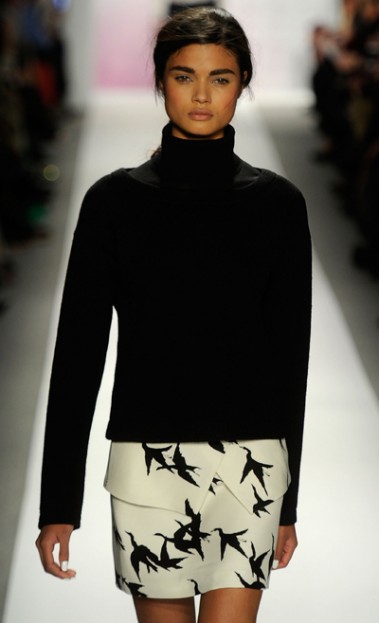 Nicole Miller's collection is bringing an amazing wardrobe this fall. Just take a look at this picture. The hat, the dress, jacket, tights, shoes, everything is fantastic! The collection is causal but has colorful flares that make it glamorous.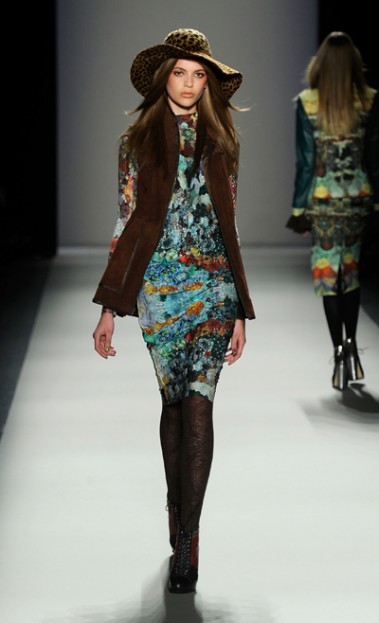 Tory Burch showcased a wonderful collection full of jades, blues and chiffon. I glimpsed at some python accents on bags and totally digging that this fall.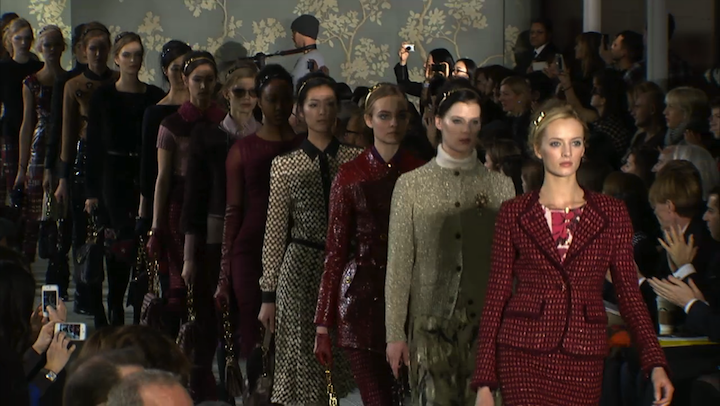 Loving this off-white and black accents Jenny Packham dress! Very simple, chic and elegant, I bet Kate Middleton is all over this collection.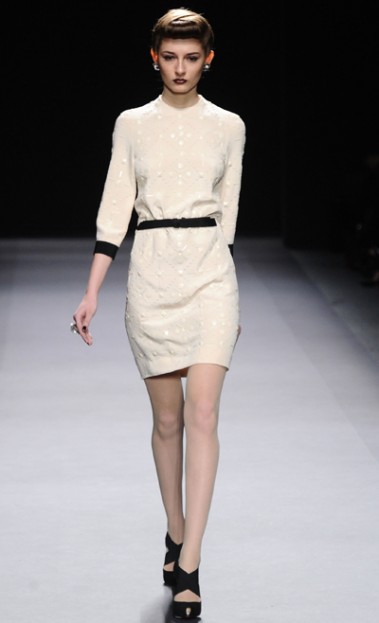 What can I say about the JCrew collection, LOVE, LOVE, LOVE! There do I start? Polka dots, tweeds, jackets, colorful cropped pants, accessories, suede pumps, pencil skirts.. love it all. Everyone that knows me or works with me knows half of my wardrobe is form JCrew.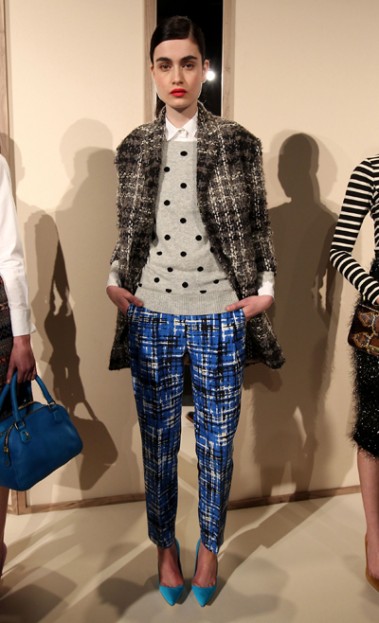 DVF always classy and fabulous. Great colors to bright up fall.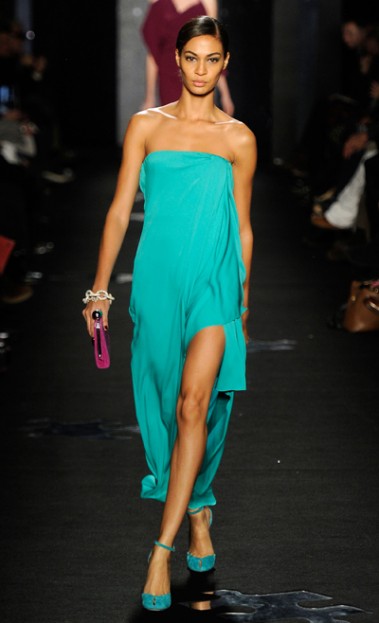 Photos via Mercedes-Benz Fashion Week