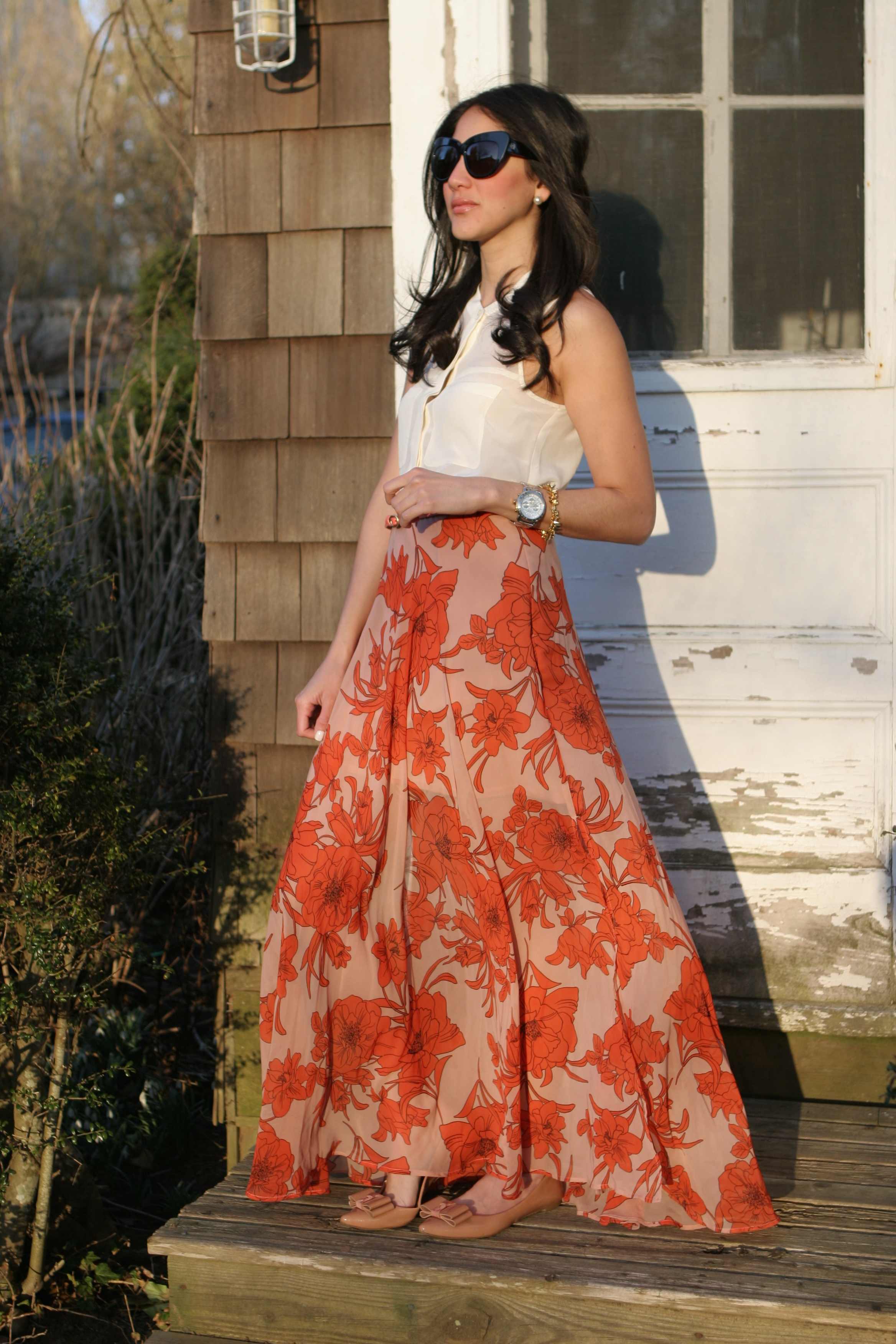 Maximize your summer with floral printed maxi skirts. They're cute, light, and will keep you going during those hot summer days and warm during the breeze nights. Wanting to keep things simple, I opted to wear this Topshop print maxi skirt (similar here and here) with a classic Madewell silk blouse, J.Crew Factory emery flats, Coach watch, Stella & Dot cluster renegade bracelet, House of Harlow 1960 Chelsea sunglasses. Try this combo for an afternoon at Wolffer Estate Vineyard (pretty much my favorite place out East during the summer) while sipping on their famous and delicious rose and eating yummy cheese and charcuterie plates, or for a picnic at Washington Square Park or Central Park or … you get the point.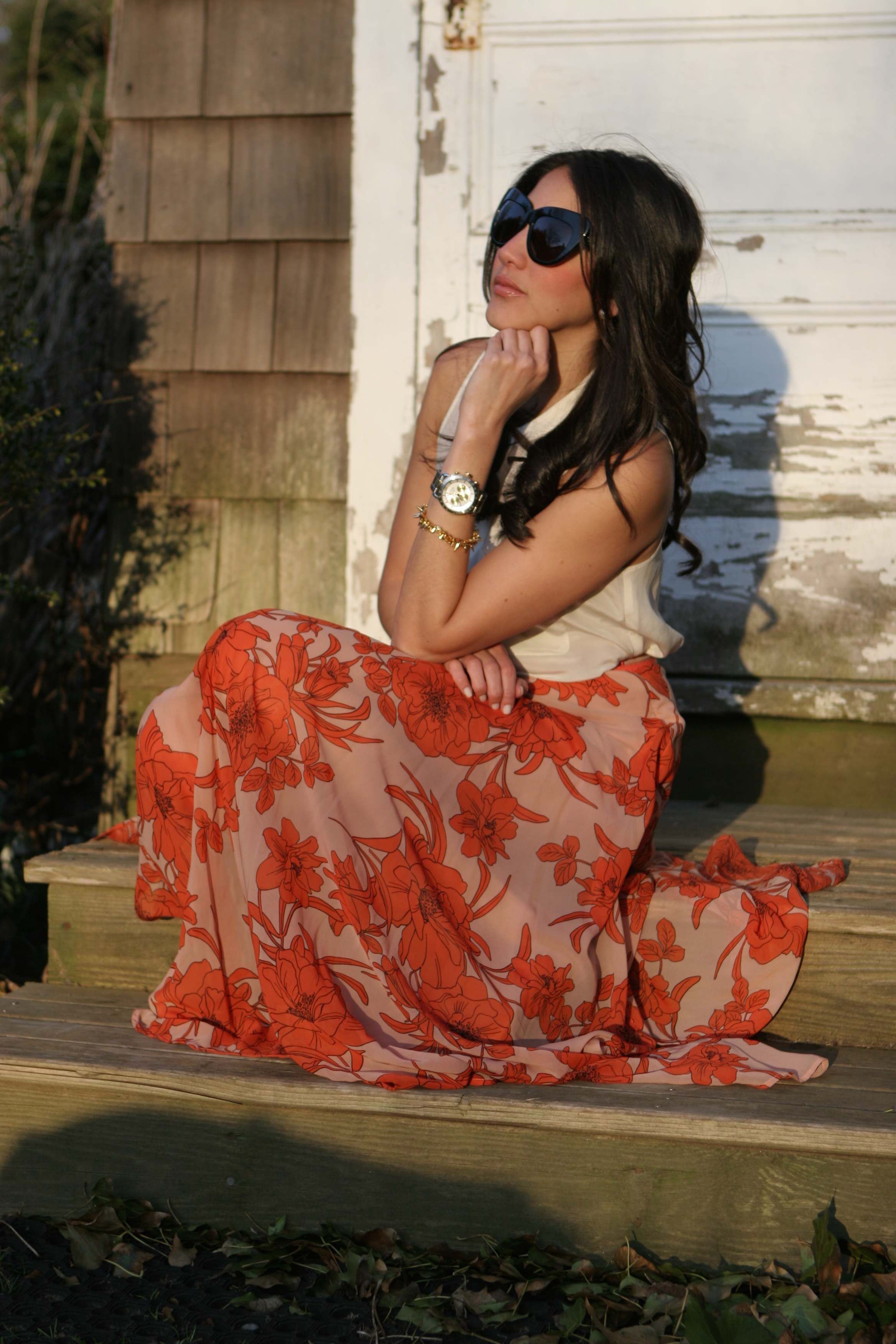 Maximieren Sie Ihren Sommer mit Blumen bedruckt Maxiröcke. Sie sind süß, leicht und halten Sie während der Brise Nächte gehen während die heißen Sommertage und warm. Zu wollen, Dinge einfach zu halten, entschied ich mich, diesen Druck Topshop maxi Rock (ähnlich hier und hier) und diesem klassischen Madewell Seidenbluse, J.Crew Factory emery Schuhe, Coach Uhr, Stella & Dot cluster renegade Armband, House of Harlow 1960 Chelsea Sonnenbrille. Versuchen Sie, diese Combo für einen Nachmittag am Wolffer Estate Vineyard (so ziemlich mein Lieblingsplatz aus East im Sommer), während Sie auf die berühmte und köstliche Rose und das Essen lecker Käse und Wurstplatten, oder für ein Picknick am Washington Square Park oder Central Park oder … Sie erhalten den Punkt.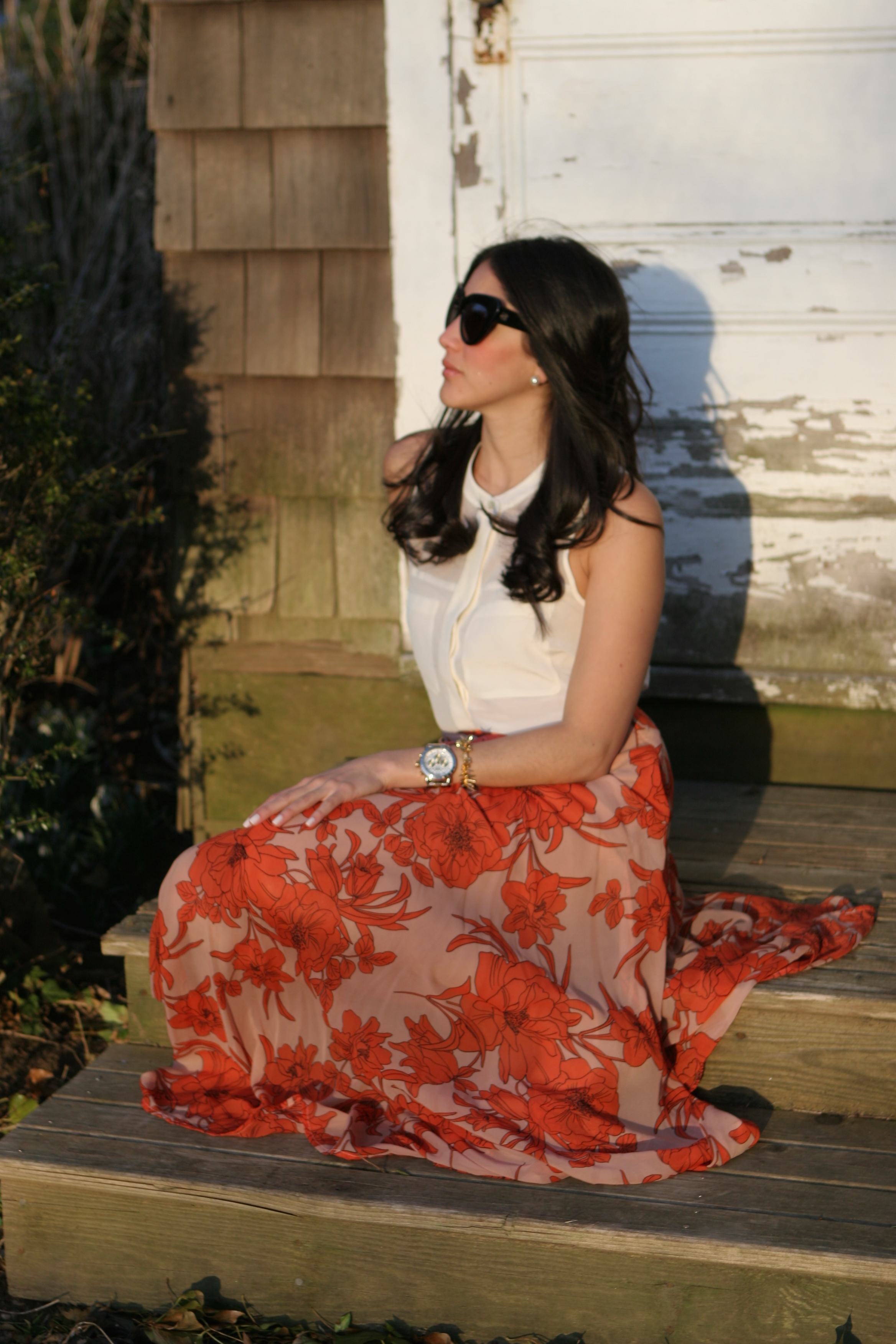 Maximiza tu verano con faldas maxi de estampados florales. Son lindas, ligeras y te mantienen perfecta en esos días calurosos de verano y calientita en las noches ventosas. Queriendo mantener las cosas simples, opté por usar esta falda maxi estampada de Topshop (similar aquí y aquí) con una blusa Madewell, flatsJ.Crew Factory emery, reloj Coach, pulseras Stella & Dot cluster renegade, gafas House of Harlow 1960 Chelsea. Prueba este conjunto para una tarde en el viñedo de Wolffer Estate (prácticamente mi lugar preferido durante en el verano en East Hampton) mientras bebes el delicioso y famoso vino rosado y comes platos de carnes crudas y quesos, o para un picnic en Washington Square Park o Central Park… ven el punto.