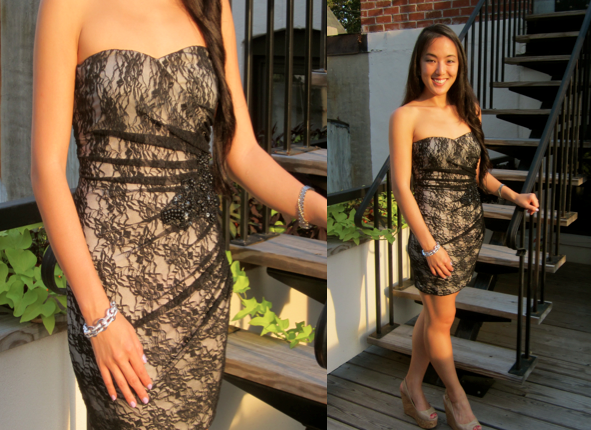 Summer cocktail parties and short and chic dresses go hand in hand. My dear colleague and friend Tina showcases a pretty lace dress with soft silver accessories. The blush color shoes are perfect for the outfit as they bring the blush color underneath the lace dress.
Sommer-Cocktail-Partys und kurze Kleider sind perfekt. Mein lieber Kollege und Freund Tina sieht eine ziemlich Spitzenkleid mit weichem Silber ein. Die Farbe erröten Schuhe sind perfekt für das Outfit, als sie die Röte Farbe unterhalb des Spitzenkleid zu bringen.
Las fiestas de verano de cóctel y vestidos cortos y elegantes van de la mano. Mi querida colega y amiga Tina viste un vestido de encaje bonito con accesorios de plata suaves. Los zapatos color de rubor son perfectos para el vestido ya que aportan el color de rubor debajo del vestido de encaje.