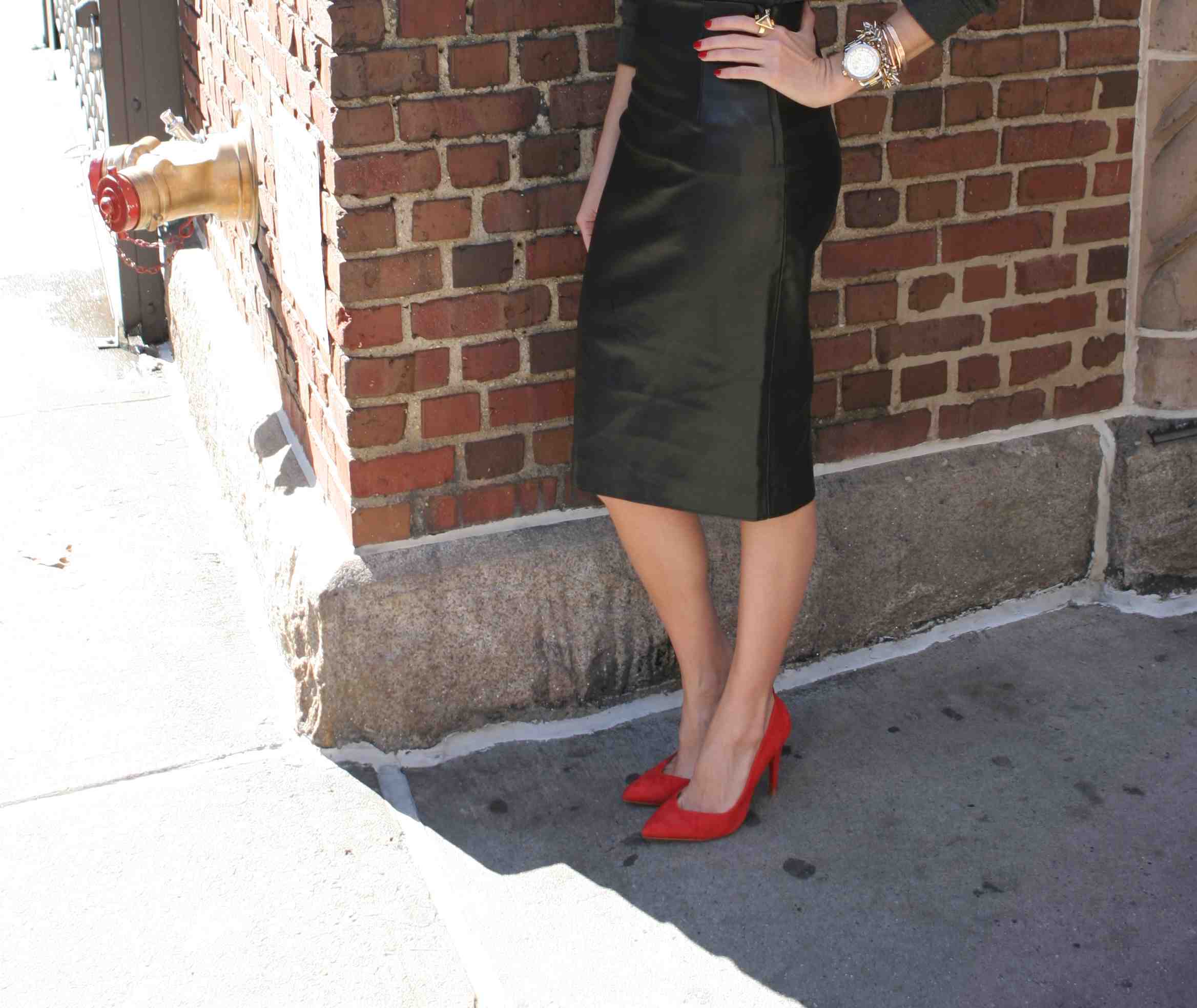 Leather skirts are very winter-esque fashion and they're a great transition to move from winter to spring fashion. It's acceptable for the office as long as you have a professional top or something more casual like this sweater for a casual Friday. Zara leather pencil skirt, Forever21 sweater (they have so many cute print sweater options and you can't beat the prices), Zara red heel (I also have these Alice + Olivia pumps and I love them!), House of Harlow 1960 Chelsea sunglasses, Coach watch, Stella & Dot renegade cluster bracelets, Anarchy Street classic nail bangle, vintage love bracelet, Sophie Blake trinity pyramid ring.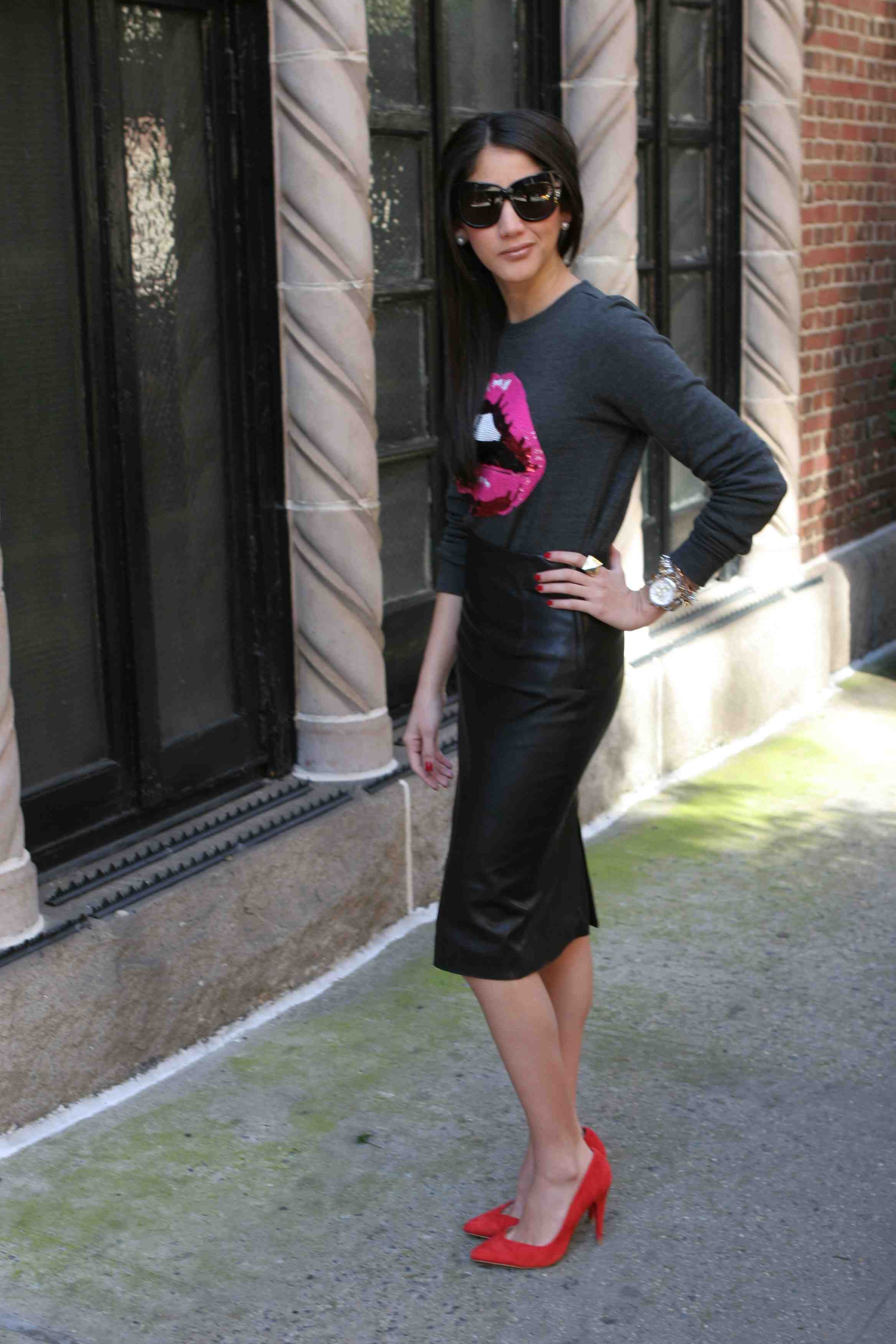 Lederröcke sind sehr Winter Fashion und sie sind eine großartige Übergang von Mode-Winter zu Mode-Frühling zu gehen. Zara Rock, Forever21 sweater, Alice + Olivia Schuhe, House of Harlow 1960 Chelsea Sonnenbrille, Coach Uhr, Stella & Dot abtrünnigen Cluster-Armbänder, Anarchy Street klassische Nagel Armreif, vintage Liebe Armband, Sophie Blake trinity Ring.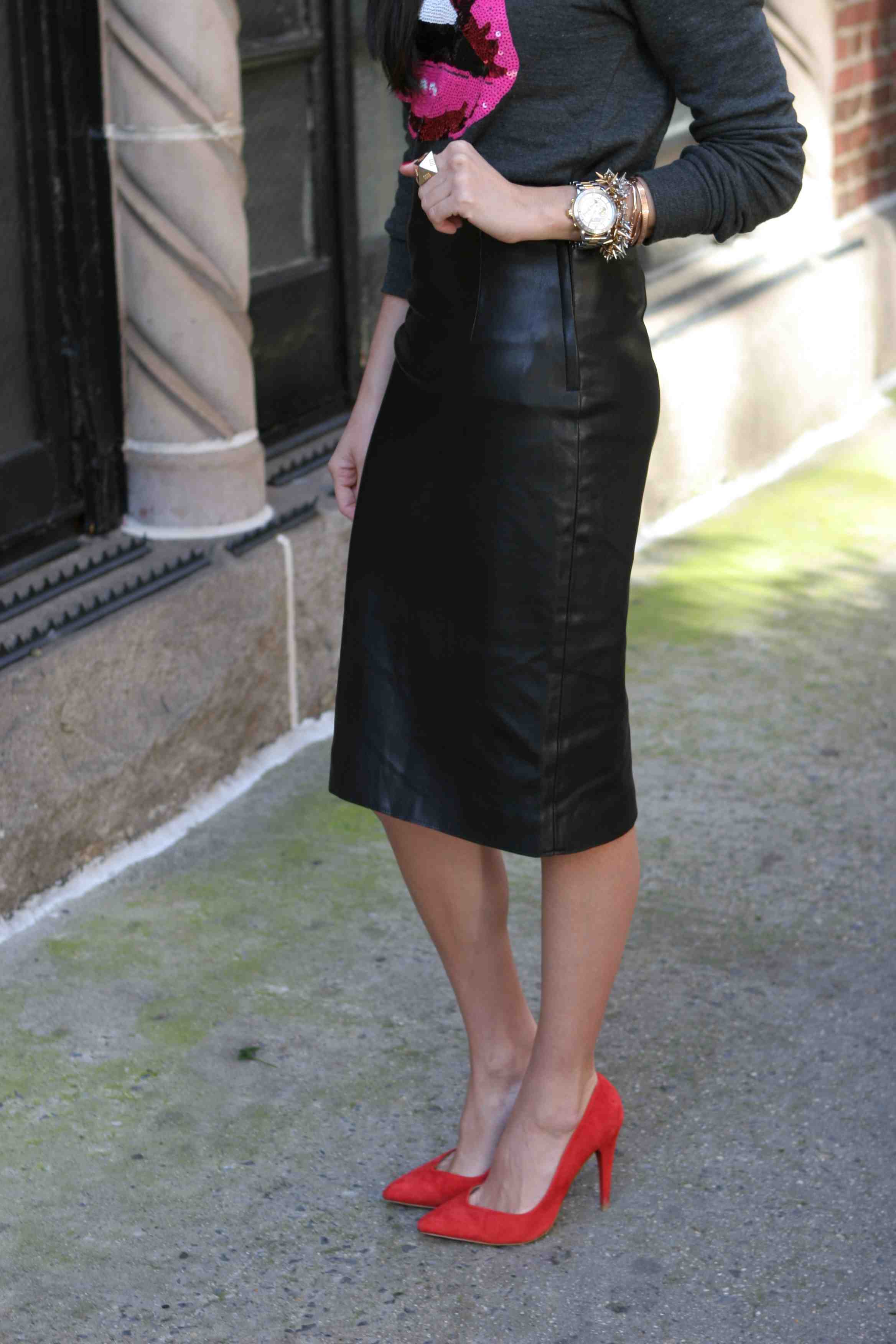 Las faldas de cuero son muy de moda en el invierno y son una gran transición para pasar de la moda de invierno a primavera. Es aceptable para la oficina, siempre y cuando la combines con un top profesional o algo más casual, como este jersey para un viernes casual. Falda Zara, Forever21 sweater, zapatos Alice + Olivia, gafas House of Harlow 1960 Chelsea, reloj Coach, pulseras de Stella & Dot, brazalete clásico Anarchy Street, pulsera vintage de amor, anillo Sophie Blake trinity.